The Fiery Pilates Flow That Sculpts and Strengthens All Over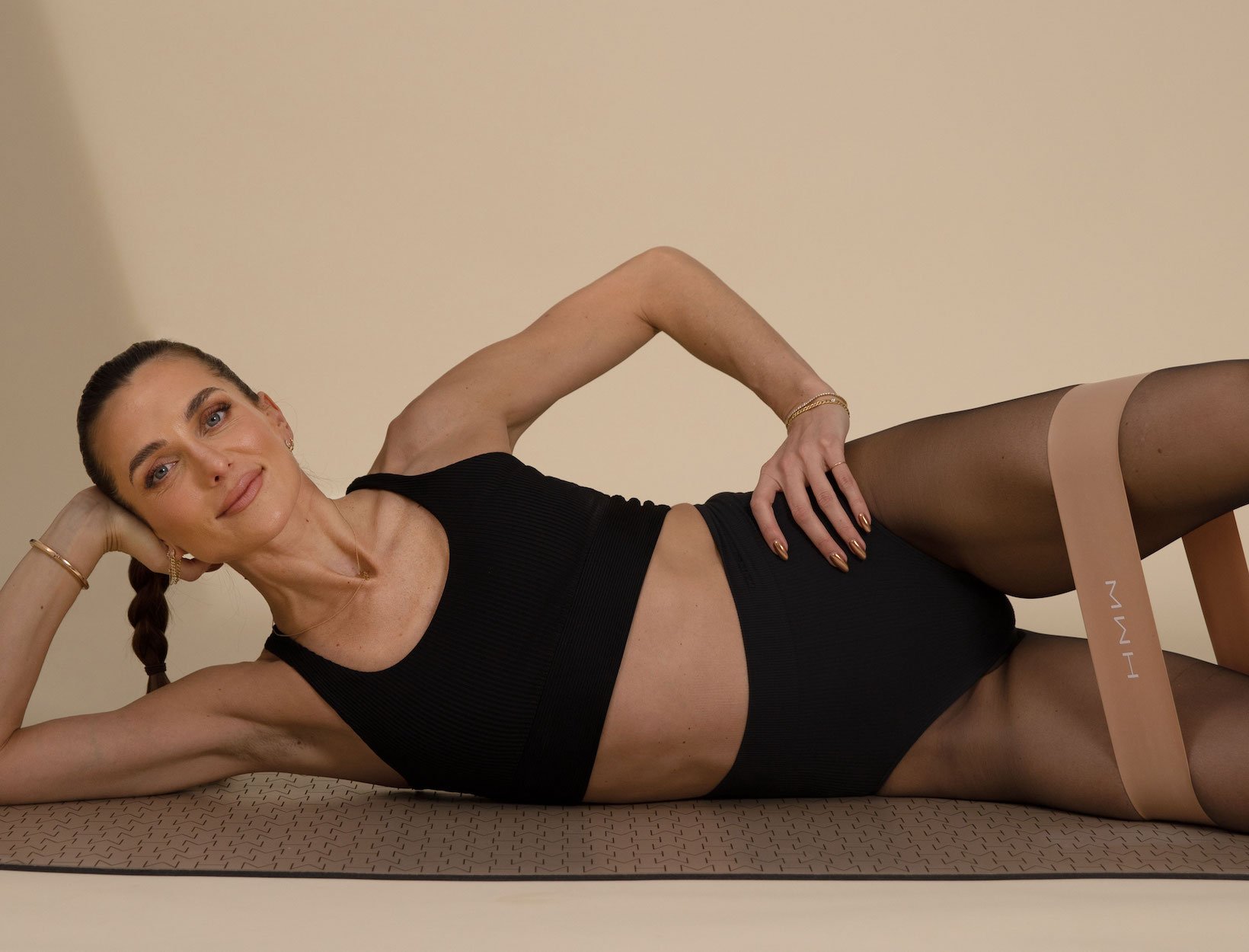 Melissa Wood Health

The Prop KitMelissa Wood Health, $75

SHOP NOW
In Melissa Wood Tepperberg's signature method, which blends yoga and Pilates, every movement is slow and intentional. But don't be fooled: You'll build serious heat. In this 20-minute workout, you'll move through sections designed to build total-body strength. Props are optional, but a mat is a good foundation. And if you have a ball, band, and ankle weights on hand, now's a good time to whip them out.
Editor's Picks: The Shower Routine
If you want to optimize your workout in more ways than one, massage a few dropperfuls of Restore + Shine Hair Serum into your hair—from root to tip—before you gear up. It'll work its magic (smoothing frizz and damage) while you exercise. It needs just 20 minutes to sink in before you rinse it out, but longer is fine.
Next, wash it all out (miraculously, the serum benefits last despite it being rinsed away) with Shinebath shampoo and conditioner. The shampoo cleanses gently enough to use every day, and it lathers beautifully; the conditioner leaves hair moisturized and soft. Run a Manta brush through your hair while your conditioner is sitting—it gently detangles without pulling or snagging.