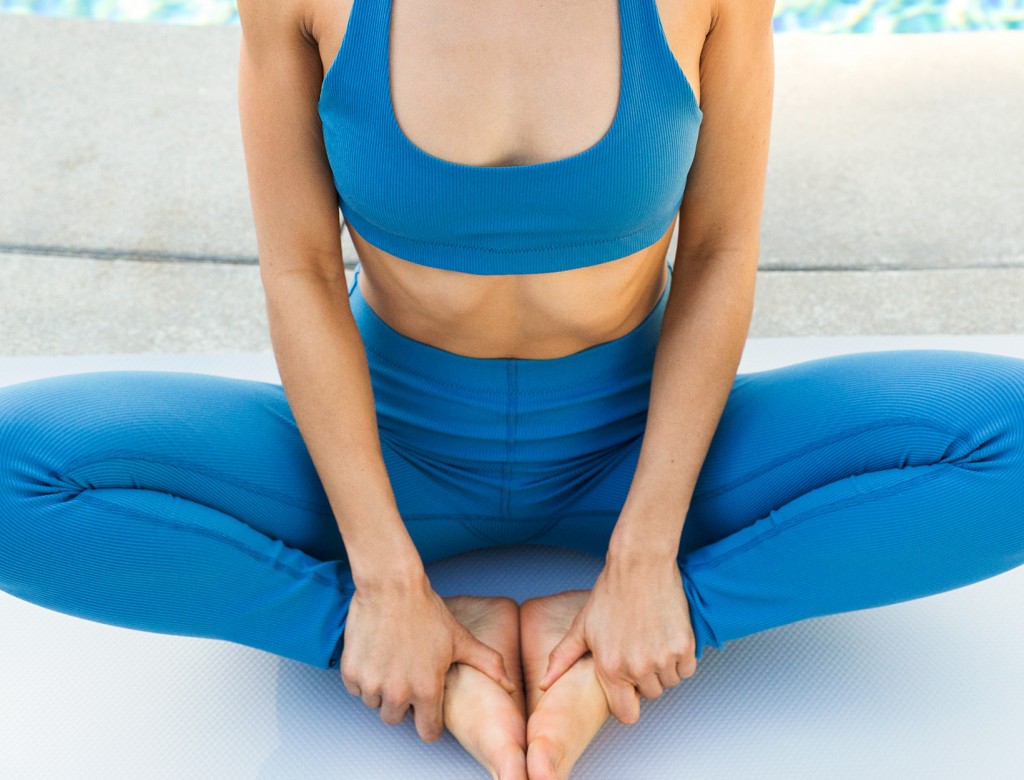 Our Master Teacher on the Yoga Benefit We'd Never Heard Of
Eddie Stern—director and co-founder of Brooklyn Yoga Club—has an astute understanding of the science of yoga, as well as an appreciation of how we can tap into the practice's many known benefits in our everyday life—we can't all be yogi masters, after all. Here, we interview Stern on his current "burning topic": the essential vagus nerve as it relates to the health of our parasympathetic nervous system, and how we can strengthen it bit by bit to exponentially improve our overall well-being. (Plus, we asked him about the youthful, life-extending benefits of yoga, via its effects on telomeres, while we had him. You can see more from Stern on the detoxifying, youth-inducing side effects of the practice here, and in the GOOP CLEAN BEAUTY book.)
A Q&A with Eddie Stern
Q
What's important to know about the vagus nerve, and how it affects our overall health?
A
Emotion, stress, inflammation, heart rate, blood pressure, vocal expression, digestion, brain-heart communication, adaptivity, epilepsy. What do these things all have in common? The vagus nerve. It allows for communication between the brain, inner body, emotions, and world. The vagus nerve takes its name from Latin—it means wandering, like vagabond. It is the longest and most complex of the cranial nerves. Most of the cranial nerves (there are twelve), stimulate or direct only one or two particular functions; for example, the first cranial nerve controls our sense of smell, the second our sense of sight. The vagus, however, which is the tenth cranial nerve, extends from the brain stem down into the trachea, larynx, heart, lungs, liver, spleen, pancreas, and intestines. Among its many, many functions, the vagus stimulates the voluntary muscles that effect speech and expression (which is why Darwin called it the nerve of emotion); it's associated with digestion and relaxation of the GI tract; it slows the heart rate and reduces inflammation. It is the oldest branch of our parasympathetic nervous system, and carries within it imprints of hundreds of thousands of years of the evolutionary imperative that we all have within us to feel safe, connected, and loved.
Q
What characterizes a neural exercise, and why are you a proponent?
A
Stephen Porges, Ph.D., who developed the Polyvagal Theory, has done over thirty years of research on the vagus nerve, and among his findings is the discovery that the tone of the vagus nerve has a direct correlation to our sense of well-being, resiliency, expression of emotion, as well as the health of our immune and digestive systems. The trick is knowing how to strengthen our vagal tone. It's not so difficult to figure out how to strengthen or tone our muscles, because we can see them, and feel them when they are working, but how can we strengthen something we can't see, and that we can't even necessarily feel directly? Porges has identified four categories of practices that can help us feel the benefits of a toned vagus nerve:
Q
So yoga naturally fits into this?
A
Yes! The amazing thing about neural exercises is that they sum up all of the various yoga practices in their entirety:
We don't have to do big complicated things; simply taking a few minutes a day to practice any of the above (kindness, gratitude, breathing, prayer, chanting, good posture, gentle movement) will be beneficial for our physiological and emotional health, reducing inflammation, strengthening immune system resiliency, and lending a brighter outlook to life. But remember, you can't just do them once and expect the effect to last forever; these are called practices because we have to do a little of them every day!
Q
What else should we be doing to balance the parasympathetic nervous system?
A
Aside from the neural exercises, we can hold positive thoughts in our mind about ourselves and others. Rick Hanson, Ph.D. speaks about this in depth in his book Hardwiring Happiness (well worth reading). We should strive to live a balanced life, and the practices we do should be done with awareness. This is really the key to the health of our nervous system. Whatever we do with awareness will cause the effects to be heightened. If we practice yoga without awareness, or exercise without awareness, just going through our routines without really being in it, feeling it, then the results will only be so much, and we will find that we get bored with whatever our routine is. So it's important to allow ourselves to experience joy and pleasure in our practices. 
"This is really the key to the health of our nervous system. Whatever we do with awareness will cause the effects to be heightened."
Awareness, in the yogic tradition, is interlinked with prana, our life force, vitality, and energy. When we engage our awareness in any of our practices, our body, emotions, and mind will begin to give us feedback, and let us know: Is my body in the right position? Am I really being honest about my feelings? Is my mind focused on my purpose, on what's important, or is it giving into what someone else is expecting from me, that is not in alignment with who I am? Awareness is the most important part of yoga and meditation because it is the thing that helps us to be good, decent, thoughtful, loving human beings, and that is truly the reason why the neural exercises are so good: They remind us of our purpose as people living here on the planet, interconnected with nature, animals, the atmosphere, and of course, other people.
Q
We've been hearing a lot about the youthful, life-extending benefits of yoga (via its effects on telomeres)—what's the best way to tap into these benefits practice-wise? 
A
In regards to the telomeres—the shoelace cap-like ends of our DNA that fray when we are under stress, and are related to aging—every single practice listed above will have a repairing effect on them. Dean Ornish, M.D. presented some of the early research that showed that by practicing a wholistic lifestyle of yoga, meditation, diet, and psycho-social support (like-minded friends), the telomeres can begin to regenerate up to 30 percent, within as little as three months. There's nothing to lose in being healthy! 
"Sometimes I wonder, perhaps it's better to live every day like it's our first."
Frank Sinatra said, "Live every day like it's your last, and one day you'll be right." Sometimes I wonder, perhaps it's better to live every day like it's our first: When we live every day like it's our last, we might be grasping, holding on, trying to squeeze everything out of it. But the first time we do anything, our minds are open, our senses are engaged, and our awareness is filled with wonder.
Q
Anything else new in yoga that you are excited about?
A
Yes, in fact, quite a lot! The field of yoga research is rapidly expanding. Paul Mills, Ph.D. from UCSD, Rudy Tanzi, Ph.D. from Harvard, and Deepak Chopra are a few of the leaders I follow in the fields of epigenetics, microbiome, telomeres, immune system health, and wholistic lifestyle regimes—including yoga, meditation, and perhaps most importantly, diet.