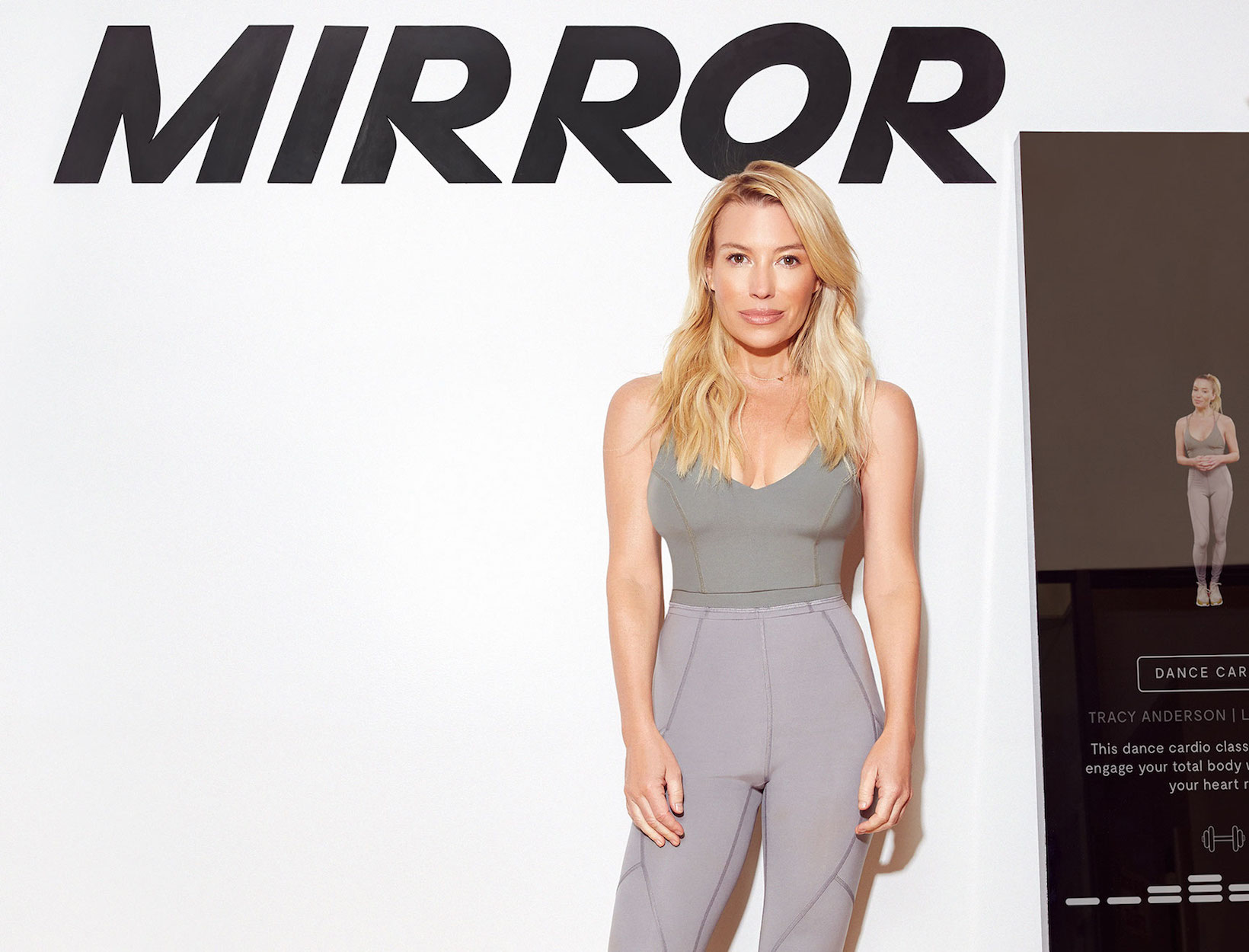 The New Way to Work Out
with Tracy Anderson in Your Living Room
In partnership with our friends at Mirror
The Tracy Anderson Method has long been baked into the DNA of goop. And anyone who's been in a TA class can tell you, everyone walks out feeling the same thing: Something along the lines of, Damn, that was hard. And it's the people who swear by her workouts who have the bodies, the stamina, and the energy to show for it.
And now, using the innovative home gym Mirror, Tracy Anderson comes to you in a new, interactive way. Here's how this genius thing works: A full-length mirror hangs wherever you want in your home, and it becomes a personal trainer. In this case, Anderson. It streams fitness classes on demand, and you can access up to four exclusive thirty-minute classes that Anderson created in partnership with Mirror and goop: Two are dance-cardio; two are muscular structure. (Mirror is releasing one TA workout a month through July.) You turn on the Mirror, Anderson appears, and soon you're busting a sweat so hard you'll forget you're in your living room.
Anyone who's ever taken a group fitness class knows how intimidating it can be to get all the moves right. That's the other genius part of this collaboration—there's no self-consciousness. It's just you, the Mirror, and Tracy Anderson. The routines are total-body workouts, and the strategic program can be modified with weights for extra resistance. (Anderson says it's just as effective without them.) She doesn't talk to you during the workout (just as in her real-life classes) so you can focus on your own body and what feels right for you. The beauty of the Mirror is that it's still, of course, a reflective mirror, so you can see yourself and correct or modify your form—all in the comfort of your own, judgment-free home.
Mirror is $1,495 plus a $39 per month unlimited streaming subscription that includes more than fifty new live classes weekly. The Tracy Anderson videos are available exclusively to Mirror members.