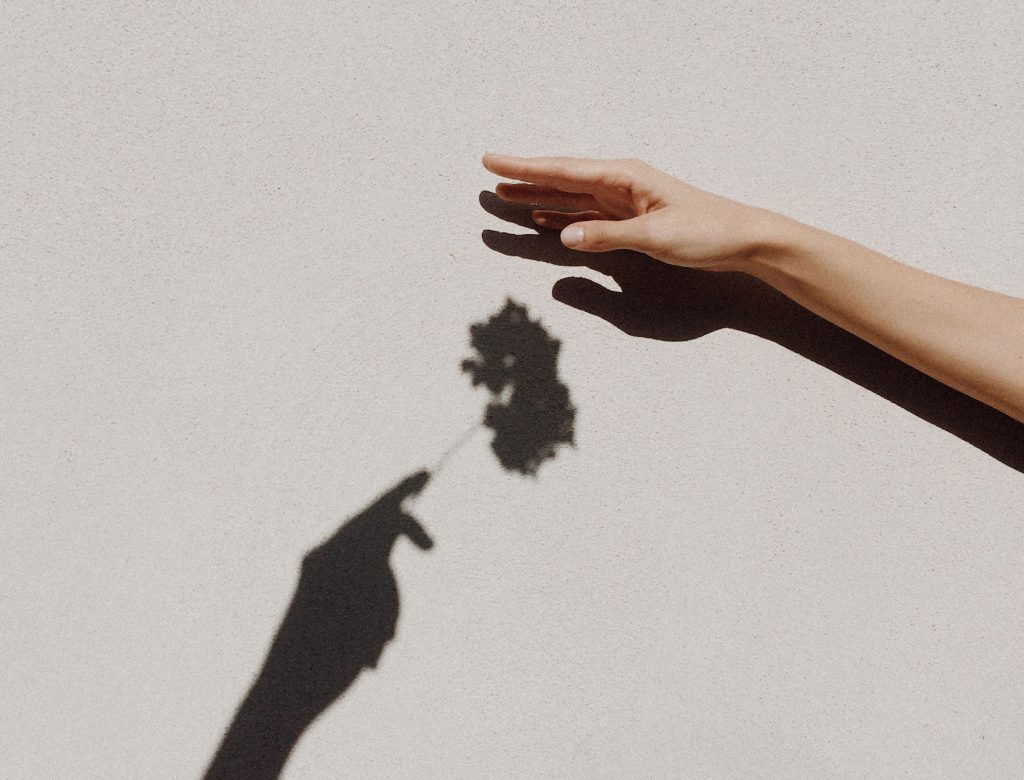 Unlocking the Body's Ability to Heal Itself
Sifu Matthew is a physical empath. Let us explain: The forty-one-year-old martial arts instructor remembers standing on the judo mat thirty-five years ago feeling a lot more than most six-year-olds. "When my instructor would uproot and throw an opponent, I could feel it acutely in my nervous system, but I didn't have a vocabulary for it at that time," says Matthew. At night, he could feel energy running through his body like waves of water or bolts of electricity. Was his body interacting with some extraordinary force?
Matthew continued studying martial arts, and his expertise became a tool to manifest the power of his acute sensitivity. Through years of intense training (Matthew is a black belt in judo and jujitsu), he began to devise a new theory on how the body works. We are, in Matthew's opinion, electromagnetic generators—the receiving point of an energetic circuit that connects us to forces around us. And by manipulating the body into certain positions, we can trigger new responses, perhaps even prompt healing.
In fact, before he learned these techniques, Matthew's body was a cluster of battle scars. He had chronic ankle pain from unsuccessful surgeries. Headaches, dizziness, insomnia. Applying his method to his own body helped reverse his symptoms, says Matthew. Now, in his West Coast practice (he travels all over), the Martial Arts of Wellness, Matthew is known as the "injury whisperer." (Yes, we know a lot of whisperers at goop.)
Matthew's clients will tell you that he has performed the impossible, including dissolving arthritis and repairing ligaments. And when you meet someone who has worked with Matthew, three things happen: You suspend disbelief for a moment, you reimagine the possibilities of the physical body, and you want to put your physical health in his hands.
A Q&A with Sifu Matthew
Q
How does the energetic system within the body work?
A
Our bodies have a natural energetic template that is on autopilot to heal, support, and sustain us. This can be witnessed in childbirth. The event of birth is an intense experience to the child and yet, immediately after, the child begins to repair automatically. This template works in unison with a tapestry of woven and unseen energy fields to form our cells and provide balance and wellness to our body by interacting with the necessary forces that surround us. These subtle energetics within cannot be seen, but they can be felt. The deep calm you feel at the ocean and the profound stillness you feel when standing firmly on the earth are perfect examples of these energy fields interacting and providing healing and change through transfer of energy and matter. Think of the body as a series of conducting and receiving rods set on autopilot to heal, forming a wireless connection with other objects that transfer force and matter. Disease, imbalance, and poor healing are functions of this autopilot being blocked and damaged.
---
Q
How do you translate what you've learned from the martial arts to healing?
A
The martial arts are a form of communing with and channeling nature's powerful forces. The internal martial arts train the body's electromagnetism; you learn to enhance sensitivity and awaken the ability to collect force. Then you can circulate and project that electromagnetic force through position, intention, and breath.
Many refer to this energetic force as chi. For simplicity, chi can be described as interactive energy fields that carry particles and energetics, which can be stored. Once stored or bound in the tissue, these fields can be manipulated and used like generators with our cells to create incredible healing responses.
Overcoming the pattern of a disease or challenge is essentially a battle of electromagnetic forces. The most dominant and stable force will always win. By learning to consciously manipulate the body's internal states, elements, and forces, you can defend against illness and maintain well-being.
---
Q
When did you first feel that you were able to interact with these electromagnetic forces?
A
One of the most memorable incidents was in my early twenties. I was being trained to project force from my body to break stones and bricks. There were two methods to do this: One was to condition the bones in the hand over time, and the other was to learn to raise your electrical force and use little impact, like a touch. It was hard for me to imagine at that time because bricks, especially red ones, were so dense. And hands are soft.
I was on the roof one day, practicing raising my energy, preparing to break a brick. I swung my arms gently to test the brick, and my hand passed through it as if it weren't there. It split.
I had dozens of other experiences like that, which eventually I could control somewhat. It made me understand that objects were governed by electromagnetic forces, and solid wasn't really solid.
---
Q
Can you describe what it felt like before you learned the term "electromagnetic forces"? How did you know you were tapping into something different?
A
The forces felt like a series of different textures and qualities ranging in intensity and essence. There was the cool, soft flow of water rising up the spine. And at the other end of the spectrum, intense electrical lightning, like pulses rushing through the back of my arms and face. There were so many different feelings of force interactions. They were as vast as all the combinations of the periodic table's elements. I never realized I was tapping into anything different until I began helping and healing people. Until, for example, I experienced that cool, soft flow affecting the mind. And the intense electrical lightning impacting bone.
---
Q
What do you think is happening when you manipulate the body's electromagnetic field?
A
I listen deeply to what the body needs and then work to repair the body's electromagnetic fields, which affect the corresponding physical structures. The heat from my heart and the vibration from my bones create an electromagnetic link to a person that can alter the forces and function within on a very deep level. I work to stimulate new cell growth, remove inflammation and damaging blockages, replenish elements and minerals, and connect the body back to its natural healing force. I then teach the individual how to access the forces needed to maintain healing.
---
Q
Why isn't the body able to do this on its own, without being prompted?
A
Many injuries and conditions are results of the body's inability to recognize that there is a need for healing. Or it recognizes the need but does not have the energetic force to repair itself due to stress, depletion, or other disturbances. Creating a strong enough shift in the body's electromagnetic field can stimulate rapid healing that appears to be miraculous. The rapid effect is the body taking on a new electromagnetic field that contains the information it desperately needs to heal itself. I witness daily incredible healing, ranging from athletes with damaged bones restoring function almost immediately to dogs that can't walk gaining back their gaits. While it can look like magic due to the speed of the change, it is a result of understanding the body's desire and mechanism to heal.
---
Q
Broken bones aside, for those of us who are just feeling run-down, what are your tools for recharging or reclaiming energy?
A
Slow down and learn to track when you are outputting energy that is not necessary. To heal imbalances, the body and mind must be redirected toward inputting, holding, and regenerating energy versus outputting it.

Spend time every day unifying your attention and connecting to your energy by feeling it in your heart. Then calm it and raise it.

Breathe deeply using the entire rib cage; this will awaken the body's ability to absorb force.

Ground the body by standing in a wide and even stance and pressing feet, hips, and tailbone toward the earth. Proper grounding can reduce stress and help restore depleted systems.

Standing in different directions alters the nervous system and refuels your body. Face north to cool down and repair damage and stress. Face south to stimulate the body's energetic system and elevate power and heat.
---
Q
What does a balanced energy field feel like?
A
Like a magnetic pull on your body, very much like a force field. Each cardinal direction can make an electromagnetic connection to your heart, tissues, cells, and spine to stimulate power and encourage healing. As long as you are facing the right direction and are calm, focused, and grounded, stimulation and regeneration can occur. Facing in different directions will produce subtle and sometimes dramatic shifts in body temperature, brain waves, breath, and overall state of mind. Watch within for the change that happens. When your energy levels are normalized, you will feel calm, confident, and balanced.
---
Q
Can you clean your energy?
A
After a long day, it is helpful to take a shower or bath to remove toxic residue from the body. This protects surface-level matter and energetics from getting into your system. For deeper clearing of long-term toxicity, you must use the core power of the heart. The heart generates the highest electrical voltage in the body. Activating and expanding the heart fire can create a tremendous uplifting feeling, while burning out constrictions by breaking up stagnant energy.
How to Clean Your Energy
Still your mind and concentrate your entire body and mental attention into a single point.

Face south and place your hands in front of your heart with palms facing outward.

Engage your heart force by drawing inward at the center of your chest and pulling toward your spine, until you feel an openness, a heat, and/or an electrical impulse.

Direct the force to your palms and fingers, creating a line of heat from the heart through the arms and hands.

Rotate the palms inward toward the spine to hook into your energy field.

Rotate the palms outward and press the arms away from the body, removing any unbalanced feelings or turbulent sensations.

At the end of the motion, snap and pulse the wrists as if sending out a shockwave from the palms and fingertips.

Do this from the top of the head all the way down to the feet, making waves as you press away from your body.

Focus the breath and lung force intently on expanding outward as a shield, heating and cutting through negative feelings and sensations.
---
Sifu Matthew is a kung fu master and the founder of the Martial Arts of Wellness. He is known for his ability to rapidly to activate the body's healing process.
---
This article is for informational purposes only, even if and to the extent that it features the advice of physicians and medical practitioners. This article is not, nor is it intended to be, a substitute for professional medical advice, diagnosis, or treatment and should never be relied upon for specific medical advice. The views expressed in this article are the views of the expert and do not necessarily represent the views of goop.