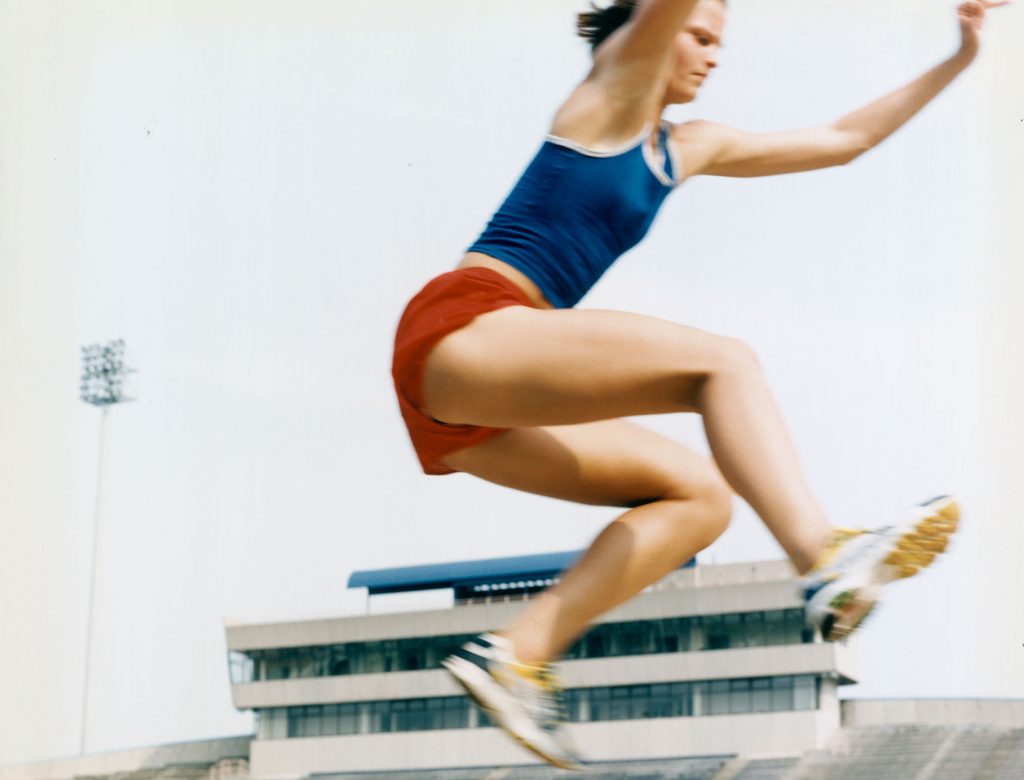 Tools and Tips for Getting the Most Out of Your Workout
Tools and Tips for Getting the
Most Out of Your Workout
In partnership with our friends at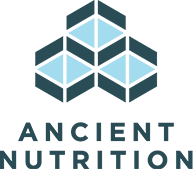 It's the nature of a good fitness routine that you shake things up every now and again. Plus, it's easy—and often kind of fun—to get swept up in whatever that latest trend is. (Boxing class, anyone?)
But when it comes to basic fitness, we also want to know what we're doing right and just do more of it. Which is why we were relieved to hear from Ancient Nutrition cofounder Dr. Josh Axe—a functional medicine practitioner who has worked with high-performance athletes from Olympic swimmers to professional football players—that getting the most from a workout routine can be pretty simple. Most likely, if you're breaking a sweat on a regular basis, you're probably hitting all the right marks already. Except dead lifts: You might want to consider doing more—or any at all.
A Q&A with Josh Axe, DNM, DC, CNS
Q
In your experience working with athletes, what have you learned about the relationship between food and performance?
A
A lot of professional triathletes I've worked with develop digestive issues because long-distance cardio puts so much of your energy in your extremities. That affects your digestion, and it robs the body of zinc. When you're working out that much, your body is constantly having to rebuild itself, and zinc is the mineral responsible for wound healing and tissue regeneration.
Zinc, glutamine, and bone broth help rebuild and protect the gut. With those athletes, I'd make sure they were taking beetroot juice and adaptogenic herbs, like Rhodiola rosea or ginseng, for endurance. To protect their gut, I'd have them take glutamine, collagen, and ginger root, as well as other anti-inflammatory foods and herbs. Pineapple juice contains carbohydrates and bromelain, which makes it a good recovery drink. I'd also put them on probiotics, because it's not just about what you eat—it's also about what nutrients you're actually absorbing. A lot of athletes aren't absorbing nutrients very well, and probiotics increase the amount of good bacteria in your gut that help with the proper breaking down of food and absorption of the nutrients you need. I wouldn't recommend all of those additional supplements to the casual athlete, but I believe a high-quality probiotic is a good idea for anyone who wants to optimize their gut health.
It's important to work with the whole person. I worked with a professional baseball player who was a pitcher, and he struggled with major anxiety and performance issues. He was a star and at the top of his game, but he just kept choking. In traditional Chinese medicine, it's important to look at not just nutrition but also a patient's emotional life. I put him on a diet high in magnesium and omega-3 fats, which can help with nerves, and I worked with him to add calming herbs and CBD oil and lavender oil at night.
I had him do an exercise where he visualized exactly how he wanted an outcome to look, and he also wrote down the worst-case scenario. Okay, you don't make it in baseball, but you've got a great family, you're financially set, and you have other things you're passionate about. That helped him. Then he'd visualize exactly what he wanted the outcome to look like, so that when he became nervous, that visualization was at the ready.
---
Q
What are some big exercise myths you find you have to clear up?
A
The biggest is that lifting weights makes women bulky. It certainly tones, but it doesn't add a ton of bulk—and lifting weights also helps increase metabolism long-term. Other forms of isometric exercise, like Pilates and barre, are also excellent for toning the body.
Another myth is that exercises like squats and dead lifts are only for bodybuilders. In fact, these exercises use your body's largest muscle groups (butt, quads, hamstrings, and core), which will in turn burn the most calories. Also, many people neglect the importance of proper form, but it's critical for spinal health and injury prevention.
---
Q
How can food help us maximize the benefits of a workout?
A
The most important sports nutrition meal for building muscle and burning fat comes before your workout.
The best thing to consume before a workout is simple carbs from fruit and easily digested amino acids from collagen, bone broth, or a plant-based protein. If you want to build lean muscle, consume some protein before and after exercise—ideally from real-food sources like salmon, grass-fed beef, organic chicken, or pastured eggs. Then at non-workout times, I'd make sure to consume protein, fiber, and healthy fats.
In practice, for me, this means eating some fruit and bone broth, or a multicollagen protein, about forty-five minutes before a workout. Sometimes instead I might do a simple sprouted rice protein or vegan protein with fruit.
---
Q
Is it true that you need to eat protein within thirty minutes of exercising?
A
I try to eat about thirty minutes to an hour afterward, but again, your pre-workout meal can be more important than the post-workout meal.
Protein, of course, does need to be a component of your diet: To build muscle, your body needs building blocks. Typically for muscles that means consuming branched-chain amino acids, which are found in dietary sources like eggs, fish, and meat. There is also research that shows that collagen protein can support muscle health in general because it supplies amino acids that spare your body from depleting the amino acids that are already available to it.
Carbohydrates are important for your body's cellular energy—your mitochondria need it as a resource to repair and build muscle. (If you're in ketosis, your body's going to use ketone bodies that it gets from breaking down fat.)
Personally, post-workout, if I'm doing keto, I'll make sure I get plenty of protein, plus some healthy fat. If I'm not doing keto, I tend to do more meat and maybe something like rice or a sweet potato.
---
Q
What if you're trying to build muscle? Or slim down?
A
To build muscle, you want to lift weights and increase your overall calories. I'd recommend high-calorie shakes with eggs, almond butter, avocado, and bone broth protein. To slim down, you'd want to lower your carb intake and increase fat, protein, and fiber or try a ketogenic diet along with high-intensity interval training (HIIT).
---
Q
How does a normal amount of exercise impact digestion?
A
Exercise helps improve your circulation; it gets things moving and stokes your metabolism. So it's great for digestion, especially if you're doing something that's very calming where you're not thinking intensely. When you practice yoga, for instance, your focus is on your movement and your breath, and you're essentially toning or strengthening your parasympathetic nervous system, which is the nervous system responsible for digestion.
---
Q
What's an ideal exercise routine for long-term health?
A
As we age, we tend to lose strength, mobility, and stability and balance. They are all very important for overall health. I recommend working on all of them:
1. Strength can come from lifting weights or doing isometric holds, as you do in Pilates. Start off lifting or using dumbbells or machines to build bone density and strength.
2. Mobility comes from stretching and can be worked on through practicing yoga.
3. Stability and balance come from doing holds, like standing and balancing on one foot, or holding lunges; balancing is also a big part of yoga and sport-specific exercises.
Ideally someone would work out three to five days a week and incorporate at least a few minutes of each of the above in each exercise session. Someone may lift weights for thirty minutes, do HIIT cardio for five minutes, then work on stability and balance for five minutes and stretching for five minutes. Or you could focus less on strength and more on the other areas.
---
Q
What adjustments should we make as we age to support a more active lifestyle?
A
When athletes start getting into their thirties, they start to notice recovery takes longer. (They're human, after all.) All of us can improve this recovery time by consuming an anti-inflammatory diet that contains large amounts of vegetables, fruits, herbs, spices, collagen, and omega-3 fatty acids.
---
Q
What's your personal exercise routine?
A
I lift weights four times a week, do yoga or Pilates once a week, and do HIIT once a week. I enjoy all forms of exercise and stay really active; I love paddleboarding, water-skiing, playing golf, and cycling.
---
Dr. Josh Axe, cofounder of Ancient Nutrition and founder of DrAxe.com, is a certified doctor of natural medicine, doctor of chiropractic, and clinical nutritionist with a passion for helping people get healthy by empowering them to use nutrition to fuel their health. His website, DrAxe.com, offers healthy recipes, herbal remedies, nutrition and fitness advice, and information on essential oils and natural supplements.
---
This article is for informational purposes only, even if and to the extent that it features the advice of physicians and medical practitioners. This article is not, nor is it intended to be, a substitute for professional medical advice, diagnosis, or treatment and should never be relied upon for specific medical advice. The views expressed in this article are the views of the expert and do not necessarily represent the views of goop.