7 Fun Workouts to Try This Week
In partnership with our friends at PUMA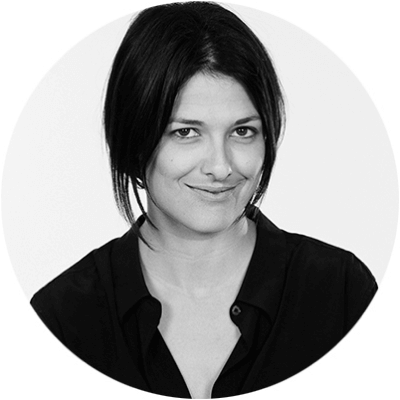 Senior creative copywriter Alyssa "I'll try anything once" Geiger is one of the goop editorial team's word witches. She covers fashion, fitness, and all that good stuff in between. When she's not cruising the canals of Venice Beach on her big red bike, you can find her in the mountains, chasing snow and a solid Wi-Fi connection.
Is it weird that I miss the energy of a packed Pilates studio? The unst-unst-unsting of a dimly lit spin class? Those fleeting moments of calm after a long, drawn-out savasana? There are silver linings to going digital, of course—such as not having to sardine your mat into a corner of a crowded room and not losing your spot in class because of a couldn't-find-parking situation.
What I've found after a year of test-driving virtual workouts and revisiting a few trusty go-tos is: The community element matters. Routines keep us honest (says the girl who's still wearing a sports bra as she pecks away at her laptop at 9 p.m.). And as tends to be the case with most things in life, if it's fun and challenging and makes you feel good, odds are it'll stick.
MONDAY:
STRETCH IT OUT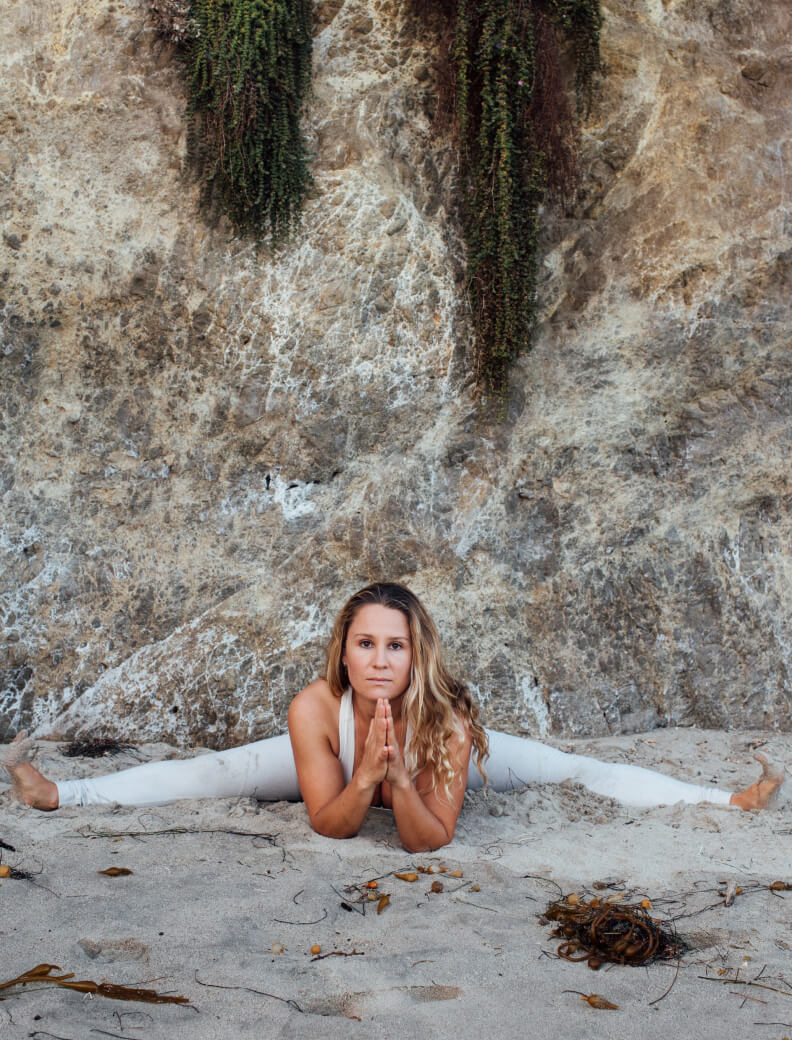 Kyle used to say this thing during class: In the same way that pasta needs to go in boiling water for nine minutes, our bodies need heat and effort for transformation. And frankly, is there anything worse than going about your day like a stiff strand of uncooked spaghetti? Whether you're wagging your tail in the air (a Kyle Miller signature), "stirring it up" with swiveling hip openers, or practicing seated pranayama, her livestreamed classes keep it interesting. And yes, you will emerge loose and noodle-y and ready to dominate the week. (Can you tell it's detox month and I really miss pasta?)
What You'll Need:
All you really need is yourself. But a streamlined, sweat-wicking PUMA Forever Luxe set that doesn't rub or ride up during downward dog and a sturdy cork block to support bridges, standing balances, or your laptop (it's the perfect pedestal!) make excellent yoga companions.
TUESDAY:
GET THE HEART RATE UP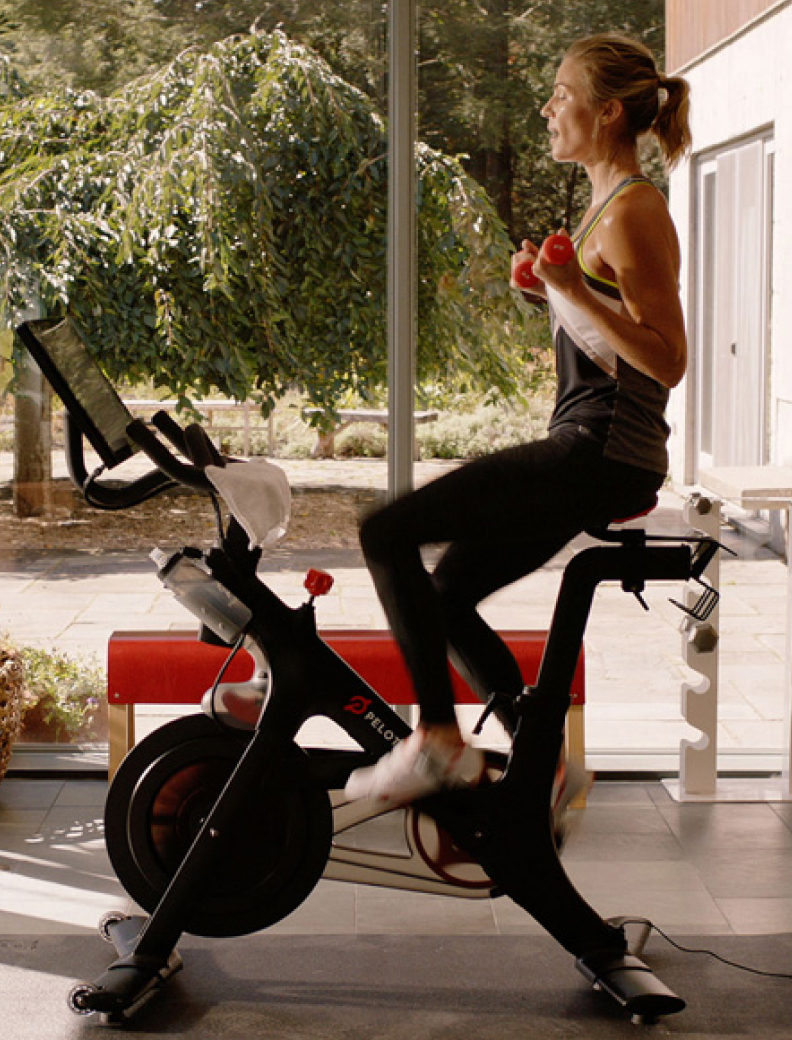 The Workout: Alex Toussaint's
Hip-Hop Ride, Peloton
With tough-love catchphrases like "Get your ass off the couch! Let's ride, baby!" and "We came to work," Alex Toussaint is like your own personal hype guy. His forty-five-minute hip-hop ride—which combines cadence-boosting sprints with resistance-building hill climbs and bass-dropping beats—is so motivating, so intense, that the only competition on that leaderboard will be your own PR.
What You'll Need:
Beyond the bike, you'll want Corkcicle's keeps-it-cold water bottle, three-pound hand weights for any one of the optional quickie follow-up arm-toning series, and a set of stay-put headphones that won't slip out of your ears when you sweat.
WEDNESDAY:
MELLOW OUT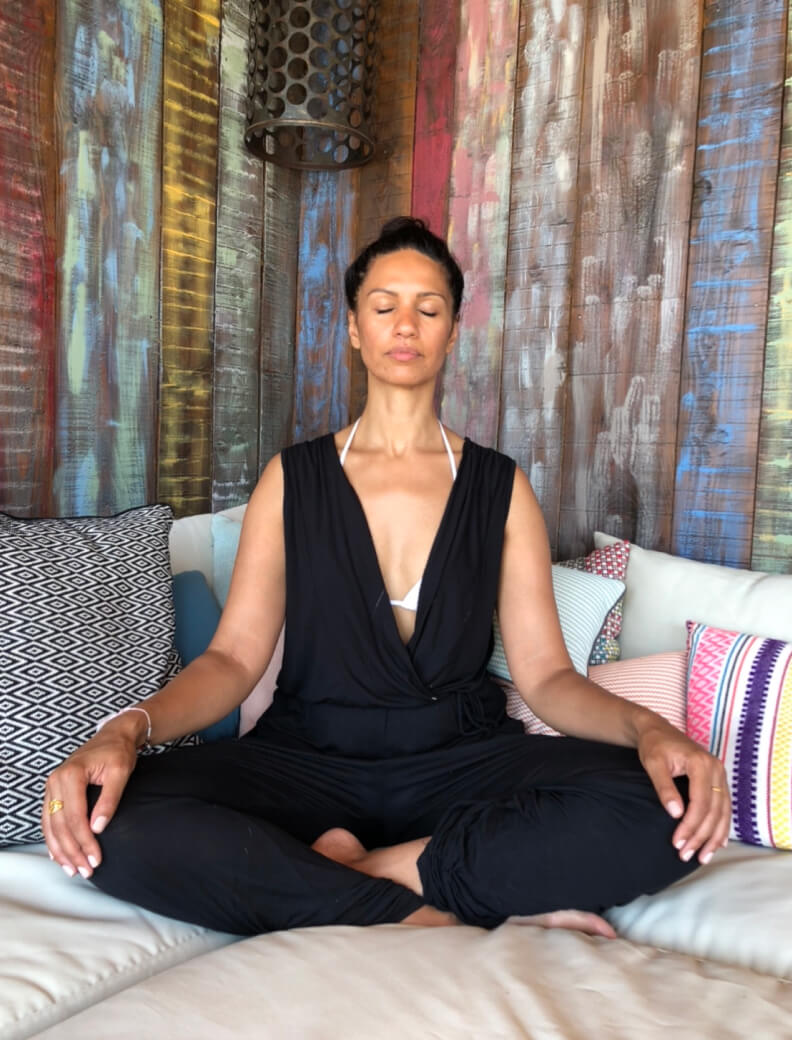 The Workout: Manjit Devgun's Manifestation Meditation, HealHaus
This isn't a workout, but the brain is like a muscle that needs training, right? Plus, I'm all for a midweek reset. And Manjit Devgun's thirty-minute meditation from HealHaus—a Brooklyn-based wellness studio that offers a handful of healing flows, breathwork, and virtual wellness workshops to choose from—is like therapy. Singer-songwriter Manjit uses a synthesis of sound and visualization techniques to keep your mind engaged (and away from your day's never-ending to-do list). Blink your eyes open feeling lighter, calmer, and equipped with patience for dealing with whatever Wednesday work fires might need putting out.
What You'll Need:
Start with a plush meditation pillow—I looove how this velvety-soft set has hints of lavender in the filling—that you can prop up in any corner of the house. Next, keep a diffuser on hand (extra points if it doesn't require an outlet) and dole out a few drops of tree bark, frankincense, eucalyptus, and soothing lavender oils. Inhale, bliss out, repeat.
THURSDAY:
BURN THE BOOTY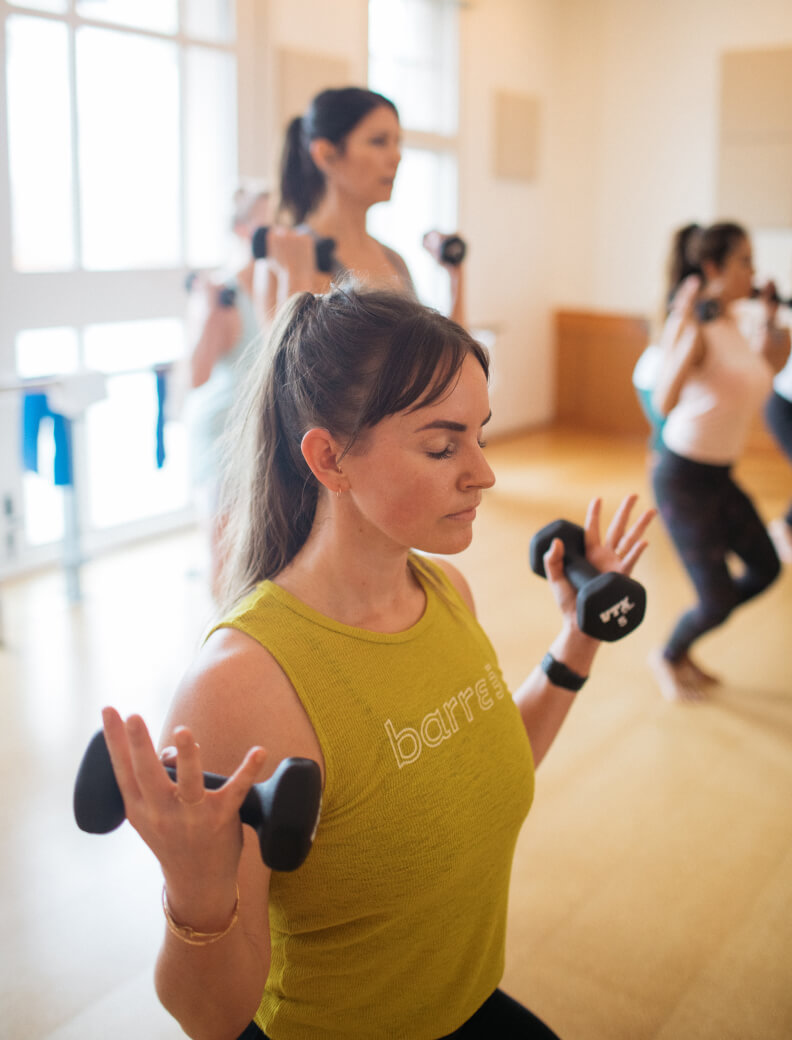 Photo by Mikaela Hamilton
The Workout: Ellery Allebrand's Livestream, Barre3
Barre3 is basically a sixty-minute thigh-melting booty-burner (best of luck sitting down the next day). Before I scare you off, I should say that Ellery Allebrand's high-energy class streamed over Zoom isn't your traditional barre class. Instead of pliés, relevés, and anything that ends in -és, you'll find fun, dynamic mat movements that sculpt, tone, and make you sweat. The loud upbeat music somehow diverts attention away from the cardio (bless). And Ellery is right there with you, doing—and talking you through—every exercise, however hard.
What You'll Need:
Fundamentals include a squishy exercise ball for extra lower-back and core-strengthening support (this one comes with a convenient inflater), a durable foam roller for the aforementioned next-day soreness, and an invigorating face-cleansing essence for anyone squeezing in a class before an on-camera meeting.
FRIDAY:
TORCH THE ABS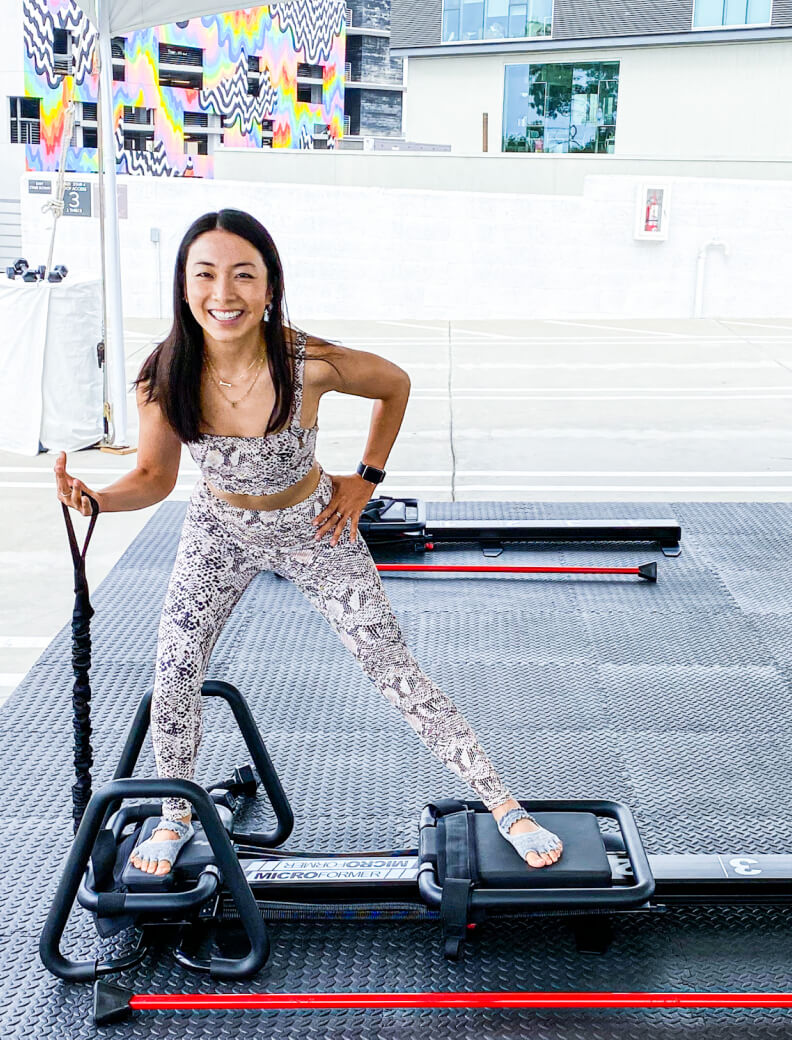 The Workout: Journey Kan's Total Body, The Studio MDR
Taking a mat-based Pilates class with Journey Kan is like taking a class with that friend who never fails to make you laugh even when you're gritting your teeth through a way-too-long plank. While nothing beats the IRL Lagree Method Megaformer experience (which is currently offered at The Studio MDR's outdoor pop-up at Platform LA), the online classes are equally effective. They focus on no-impact, high-intensity, ab-torching moves that mimic the effects of the machine. Also cool: Each class is totally different, so you'll never get bored.
What You'll Need:
A grippy mat, good Wi-Fi, and super clean (and chic-looking) deodorant. Sliders are also clutch, but—shameless pro tip—paper plates work just as well. And Bala Bangles' ten-pound Power Ring is amazingly easy to handle in lieu of dumbbells for core exercises.
SATURDAY:
GET OUTSIDE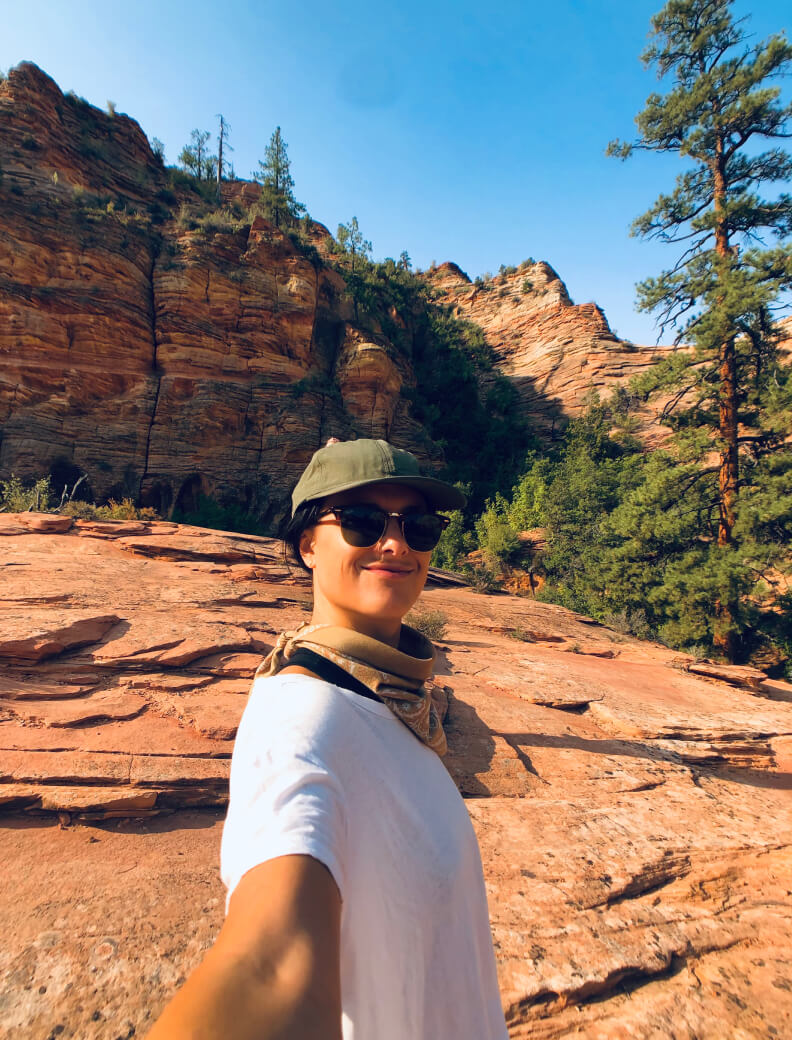 The Workout: Hike, Bike, Take It Outside!
Earthing in nature, hitting the trails, clipping on snowshoes, zipping down ski hills. Colder climes, warmer climes, doesn't matter. The feeling of moving your body outside is awesome and seems especially crucial for our mental health these days, no.
What You'll Need:
A cracked-chapped-and-dry-lip salve done in a compact can't-lose-it shape, big blackout shades, and a strap-happy backpack to pack the extras, like a water bottle, tinted SPF, portable speakers, snacks.
SUNDAY:
SHAKE IT OUT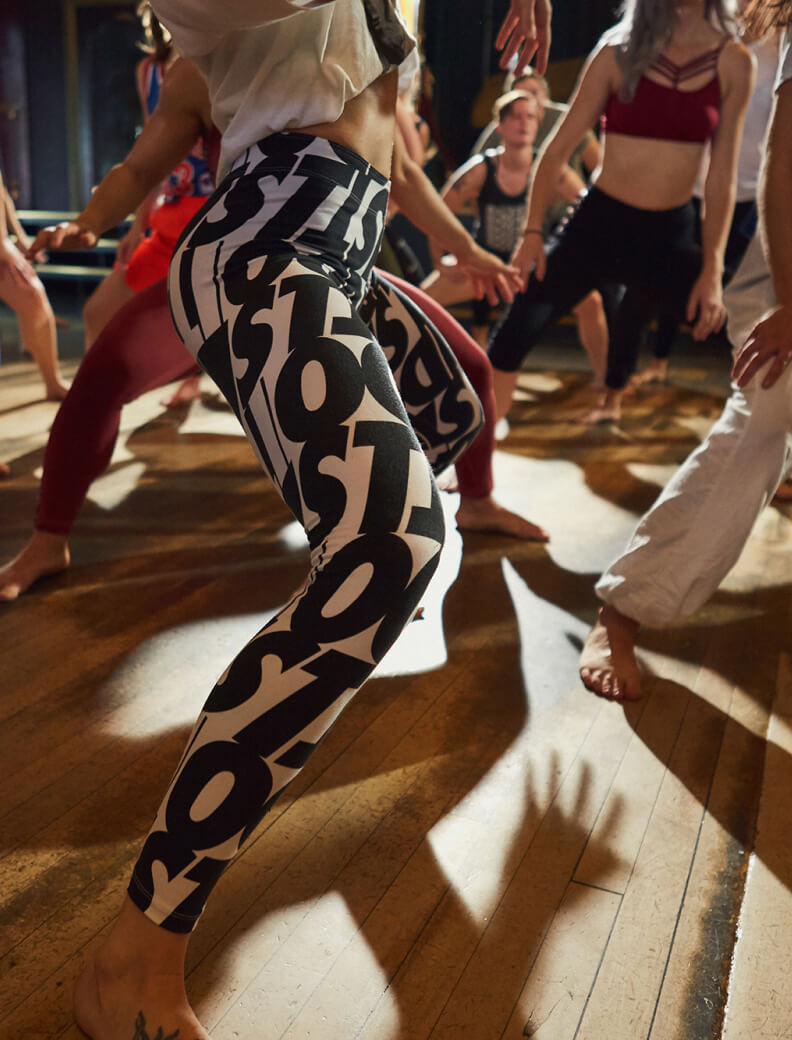 The Workout: Dance Church
Dance Church might be the closest I'll ever get to breaking it down on a dance floor again. And I, like many fellow staffers, have become rather religious about the Sunday morning livestreams. I love the epic '90s dance jams, the loosely guided freestyle moves that make even the most choreographically challenged feel coordinated, and the sixty minutes of covert cardio. Dancer's high should really be a thing.
What You'll Need:
Clear out your living room, put on a pair of earrings, turn up the volume, and give your partner/housemates fair warning: Things are about to get weird. I like to keep a stash of dewy, rose-water-infused mist nearby for a refreshing, ahhh-inducing spritz middance. For best results, mist liberally.