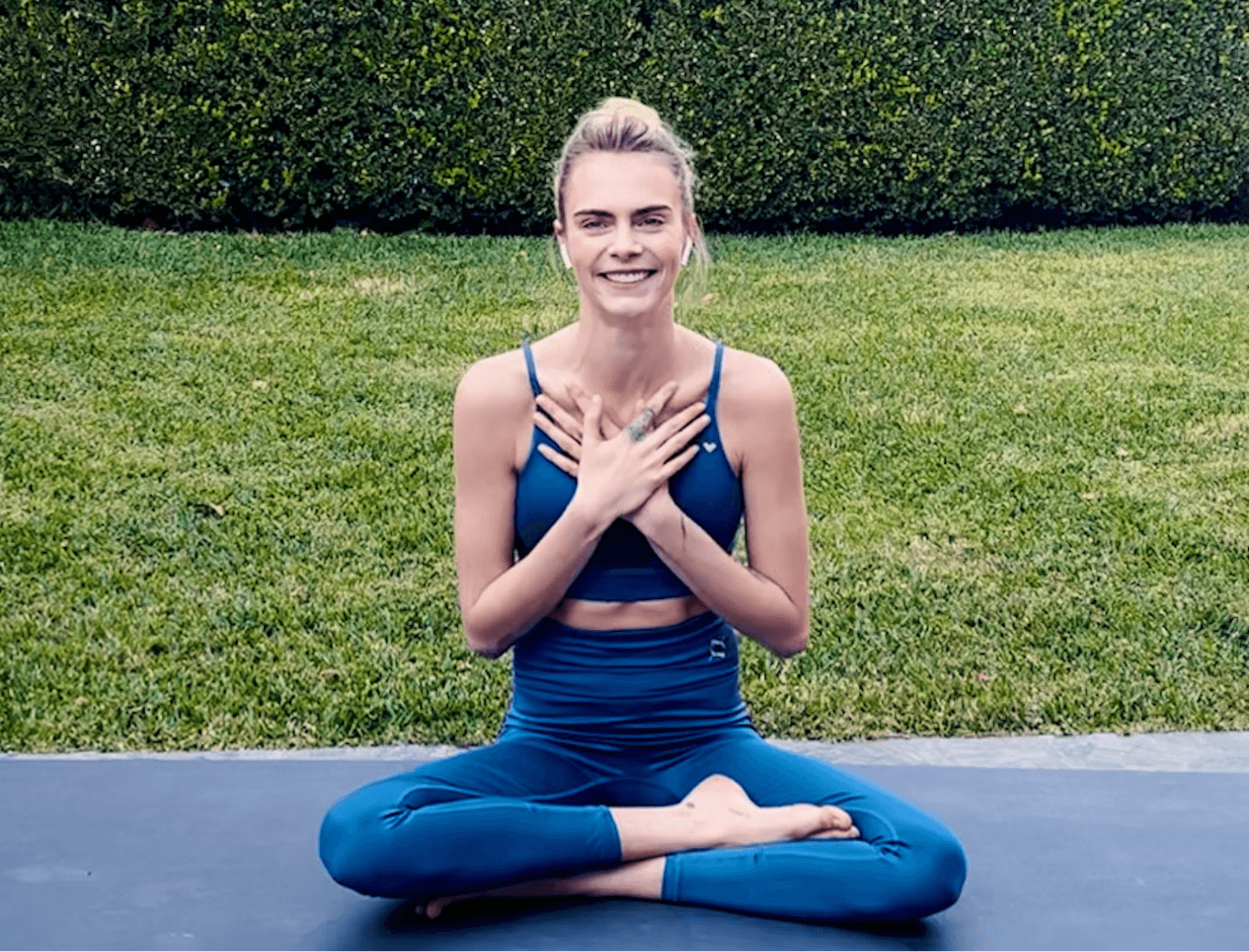 5 Days of Workout Classes to
Sweat and Exhale
In partnership with our friends at PUMA
There's that moment, a feeling, that we all chase. Maybe it comes to you in its purest form during savasana or after you've experienced an involuntary, fully arresting deep-belly laugh. Or maybe it's most familiar as a wave that crashes over you when something stressful has finally ended.
We exhale tens of thousands of times a day, but to really exhale—to breathe out in a way that carries emotional weight with it—can be an elusive event. We're fortunate if it happens as often as once a day. With a little help, though, we can let that exhale flow through us as frequently as we're open to it.
Sometimes all you need is a reminder. That came to us in the form of five days of workout classes: We teamed up with Cara Delevingne and PUMA to create a week of videos designed to help you sweat, realign, and of course, exhale. You can follow along on consecutive days or choose whichever workout speaks to you and repeat it as often as you'd like. All of these classes are available on YouTube, for whenever you need them most.
A Week to Exhale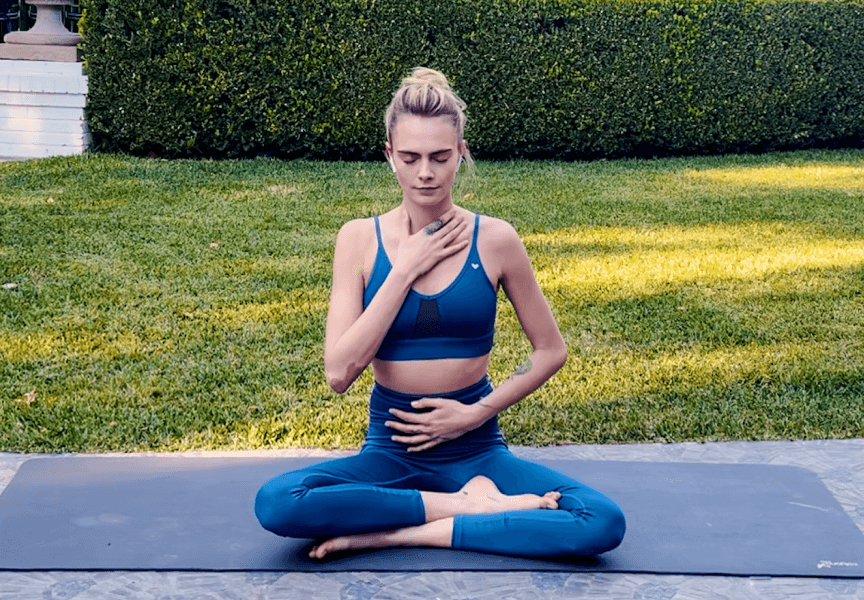 Day 1: A Gentle
30-Minute Flow
Cara and her London-based instructor Colin Dunsmuir lead this thirty-minute yoga flow intended to help you lengthen the breath, connect to emotions held in the body, and let go.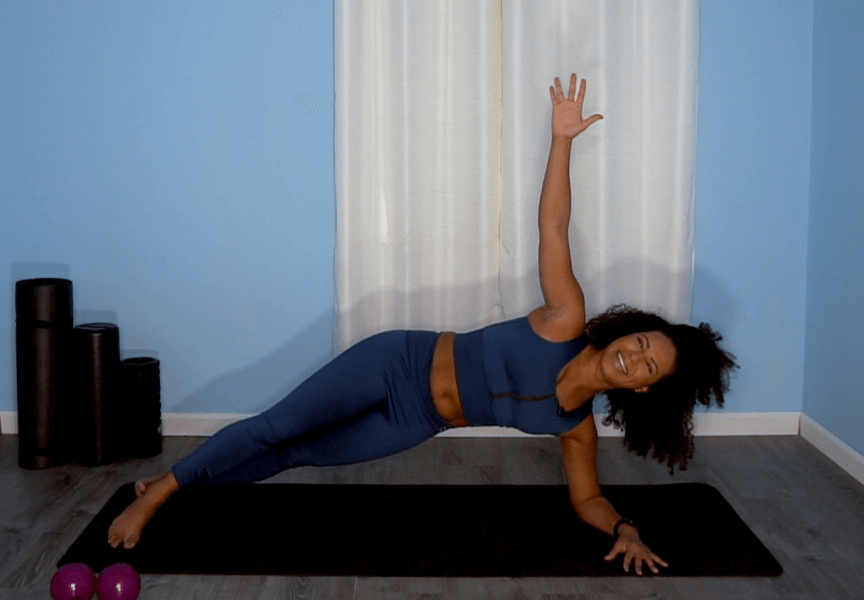 Day 2: Low-Impact Barre Sculpt
Fitness trainer Amanda Robinson leads this low-impact strength-building class. Reach for a pair of light hand weights if you have them, and set yourself up near a "barre"—a chair, countertop, or windowsill works great.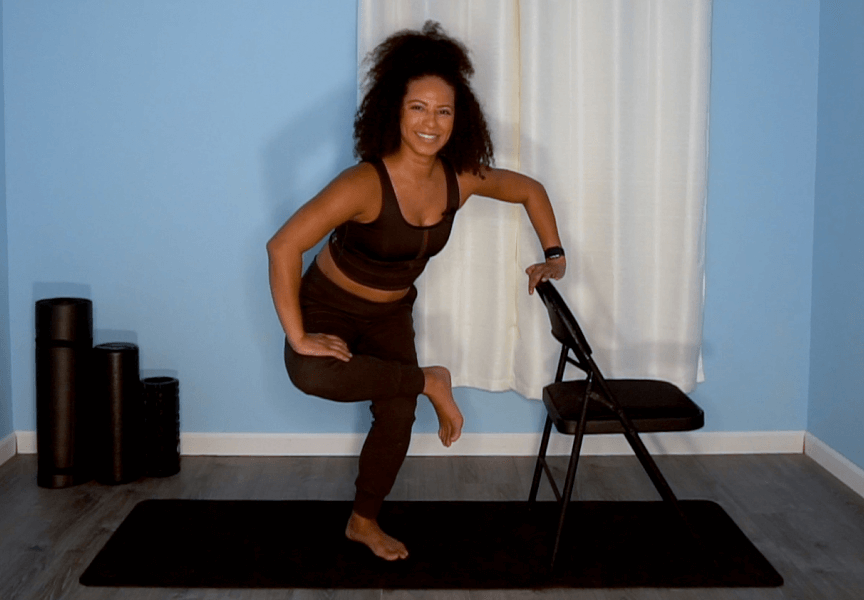 Day 3: Cardio Barre
Merging barre and cardio, this class builds strength and brings up your heart rate. Expect bigger, faster movements than you'd find in a classic barre class, and wear something you can really sweat in.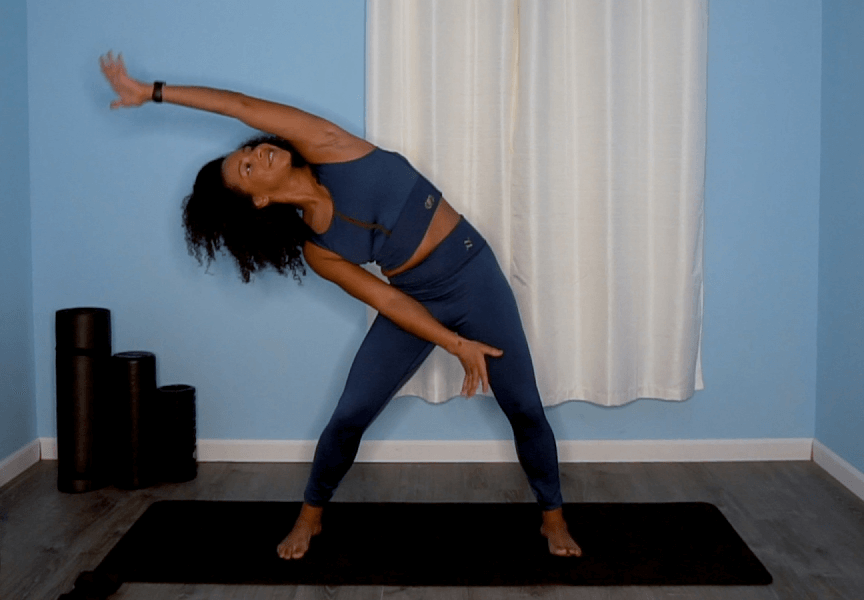 Day 4: Core and Conditioning
This conditioning class focuses on building the core with dynamic movements.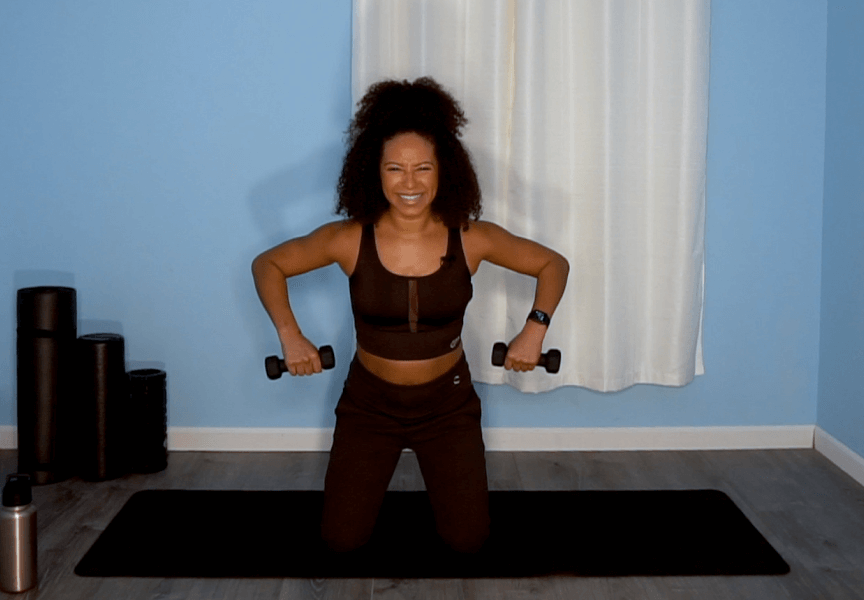 Day 5: Low-Impact Strength Training
For the final workout in the series, Amanda draws on elements of barre and classic weight lifting.
Your Exhale Toolkit
You don't need special gear for these classes, but we asked Cara to cherry-pick some items to optimize the workouts and bring joy in between them, such as yoga blocks to help with adjustments, an aromatic boost, and clothes designed for sweat and movement. Both Cara and Amanda are wearing pieces from the Exhale Collection, a collaboration between Cara and PUMA. Made with PUMA's moisture-wicking dryCELL technology, everything is designed to be as functional as it is beautiful. And best of all, the pieces in the Exhale Collection are made with at least 70 percent recycled materials and have a fully offset carbon footprint.