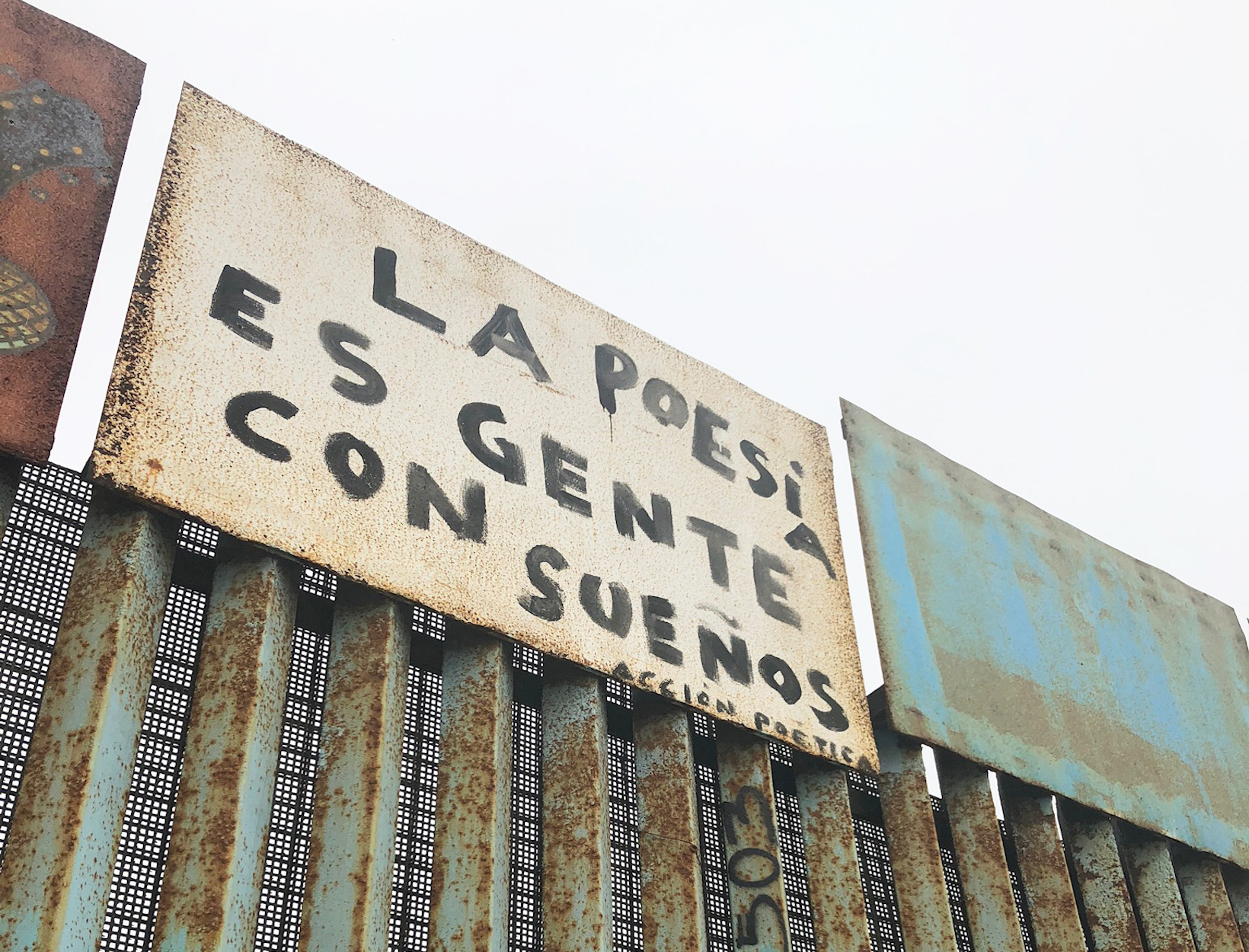 Witnessing the Border Crisis
from the Other Side
It may not be on the front page anymore but the family-separation crisis at our southern border is not over. Even in the wake of an executive order signed in June, children are living apart from their families, thanks to the deportation of migrant parents and the continuation of migrant children being held in federal detention centers. In September, The New York Times reported the number of detained migrant children has reached an unprecedented high. And recently, the Department of Homeland Security stated it was "not fully prepared to implement the Administration's Zero Tolerance Policy or deal with some of its aftereffects."
And yet for all the coverage, we rarely see the crisis from the opposite perspective: the one from the other side of the border. That's why we recently went on a trip to Tijuana, Mexico with the humanitarian movement This is About Humanity. "This is the beginning of the story of so many people who are trying to come to this country," says Elsa Collins, an organizer of This Is About Humanity. We visited an American minister at Casa del Migrante, a shelter that provides housing, education, and empowerment to deported migrants. We listened to asylum-seeking migrant families who had come thousands of miles to escape violence in their home countries and find a better life for their kids. And perhaps, most stunning of all, we met with Mexican-born US veterans who, after serving in our military—let's say that again: after serving in our military—were stripped of their benefits, separated from their families, and deported to Mexico.
As we listened to everyone, we heard—and saw—those things that connect us. We all want peace and safety for our children. We all need community. We all need to be seen and heard. Those are the pillars of humanity. No one should be stripped of them.
"At the end of the day, this isn't about politics," says Collins. "This is about humanity."
Our thanks to Zoe Winkler, Yolanda Walther-Meade, and Elsa Collins for creating the movement and organizing the trip. We are grateful to everyone who shared their stories with us in Tijuana. To learn more and support the This Is About Humanity Movement, visit the Action Center here and follow #thisisabouthumanity on Instagram here. You can also purchase the This Is About Humanity candle here; 100 percent of proceeds go to nonprofits working closely to meet the needs of separated families.
You can also watch a short video documenting the trip here.