Everything You Need to Know about Natural, Organic, and Biodynamic Wines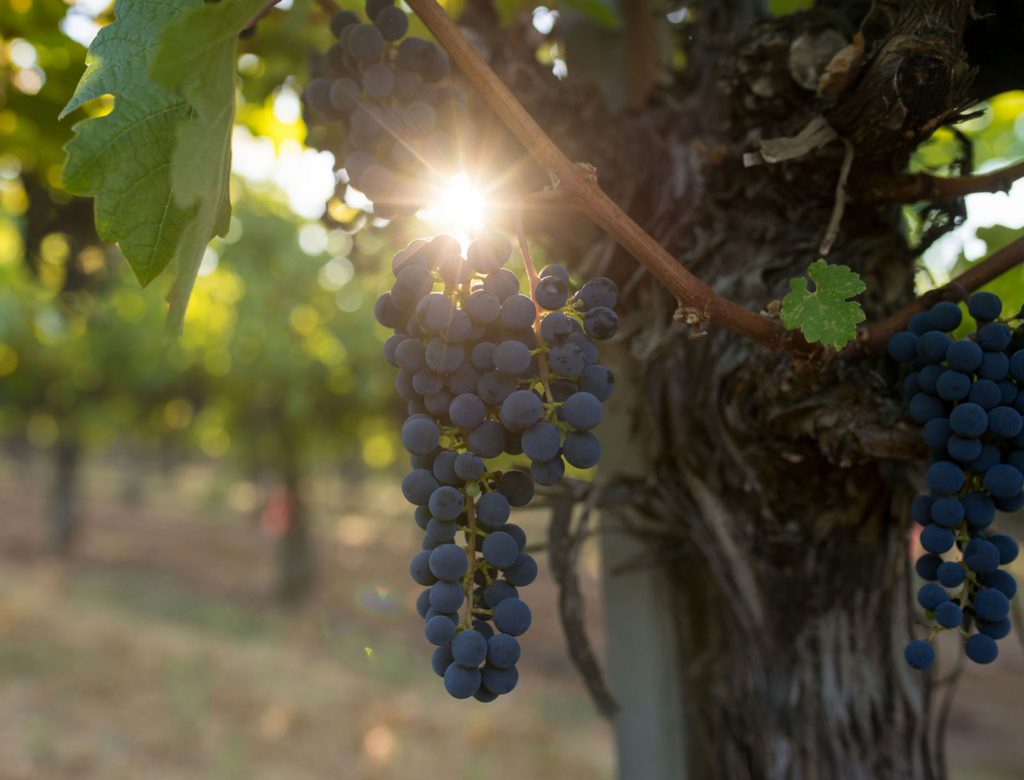 Seven years into working in the wine industry, sommelier Melissa Gisler Modanlou began to really learn about wine. And more specifically, about all the stuff that can go into wine. The flavor manipulators. The coloring agents. The stabilizers.
Modanlou was pregnant with her second child and had just sold both her restaurant and her wine shop. She started to become "hypercritical about ingredients" in her food, her cosmetics, and, then, her wine. "I got so pissed off," she says. Why were so many additives allowed in wine? Why hadn't she learned about them in sommelier school? "In all of that time, all of that learning, never once was there discussion about all of the things that go into wine or about farming practices," she says.
That was more than five years ago. Since then, Modanlou hasn't stopped learning. And asking questions. She's researched hundreds of wines—ones that don't have additives and are made by small producers who care about what goes into them. She learned about grape agricultural practices. She's seen that wine doesn't need loads of processing and manipulating to be really good.
Friends and former clients started asking about the clean wines she was sourcing for herself, and her wine subscription service and online shop, Rock Juice, was born in 2015. Through Rock Juice, Modanlou sells natural, unadulterated wines from around the globe. "I realized that there was desire for this access," she says. "But people didn't know how to approach it or find it themselves."
More and more people are interested in and using the term "natural wine." It's a positive movement, for sure. But also one that Modanlou asks people to navigate with some shrewdness. Wine needs the same scrutiny as our food, she says. But the wine industry is unregulated. There are no labeling requirements and not much advocacy for consumers, which means there's a lot of room for greenwashing. The term "natural wine" can be meaningless, says Modanlou. Similar to the way a face cream can be deemed natural but still contain gross ingredients, a natural wine can contain additives. "There's no legal oversight," she explains. "There are no standards. There are organic and biodynamic certifications, but that still doesn't cut the whole spectrum."
What is the whole spectrum? And where do you begin if you want to clean up the wine you drink? Ask questions and understand wine as an agricultural product, says Modanlou. This will lead to awareness, transparency, and ultimately change.
And in the meantime, there are Modanlou's recommendations for some really good wine, ready to be poured.
A Q&A with Melissa Gisler Modanlou
Q
How do you describe natural wine? And what's the first thing to know about it?
A
I define natural wine as wine made with the least possible use of chemicals, additives, and technological tricks.
I generally start with a discussion about farming and grapes. And I bring the conversation back to thinking about wine the way you think about your food.
We know that grapes are always in the EWG's Dirty Dozen; they are one of the fruits that are the most sprayed with pesticides. And grape skins are thin and permeable, which means the chemicals can go directly into the fruit. If you think about how wine is made, the grapes are crushed and the juice macerates with the skin—for hours, days, weeks, or even months depending on what the wine is. So what you're drinking, from the very start, could be a chemical cocktail if you're drinking wine made of conventionally grown grapes.
Most people I know would not eat fruits or vegetables that they know are heavily sprayed, but they don't think about wine that same way. But the thing with wine is it doesn't stop at chemical-free farming. That is simply the most important first step.
---
Q
So you wouldn't necessarily consider a wine made from organic grapes a natural wine?
A
You can have a wine that's farmed with organic grapes, but the vintner can still add a bunch of potentially toxic ingredients and do all kinds of manipulation that can change the chemistry of the wine. There's an entire process that happens after the grapes are brought into the cellar and before the wine ends up in the bottle. And that brings up the thing that is missing here: label transparency. We know that the personal-care industry is still rather unregulated. In the US, there are ingredients that are allowed in personal-care products that the EU doesn't allow. But typically, with a personal-care product, at the very least you have a label, so you have some visibility into what's in there, and you can make a more informed decision. With wine, there is no required ingredient label, so people have no idea what's in there. I've learned that a lot of people assume that it is just grape juice. But there are so many different unnatural substances that are potentially in the wine you're drinking.
---
Q
How many potential additives?
A
There are around ninety-five ingredients that are allowed in wine. And the average bottle of wine has many more ingredients than just grapes and yeast. But again, you have no idea because there is no label. So it's a really slippery area. And there's a lot of brainwashing involved in the marketing. There's a lot of money behind making us think that something may be a natural product. And it's been hard to tell consumers to do their homework because there hasn't really been solid information to guide them.
---
Q
What are some examples of the allowed additives?
A
There are various animal by-products that are allowed, which, typically, are to finely filter the wine. These include egg whites, fish bladder, and casein. There's a fish bladder product called isinglass that's commonly used. Some other common additives include tartaric acid, sugars, coloring, flavoring, and various things to stabilize, preserve, and minimize the bacteria growth. Velcorin is one example.
You have to consider that if you love to drink wine, these additives could be building up in your system. There have been more studies recently measuring the glyphosate content in wine.
And then there is the yeast. Often winemakers will add a commercial yeast that is made from a genetically modified yeast strain.
---
Q
What do organic and biodynamic really mean in the context of wine?
A
These can be really confusing. For organic certification in the US, there are two levels. There is wine that is labeled "made with organic grapes," and that pertains to how the grapes are farmed. That also sets a limit of one hundred parts per million of sulfites that can be added. Then there is wine that is labeled "certified organic," and that is made with organically grown grapes and cannot have any added sulfites; it can contain only naturally occurring sulfites. There's very little organic certified wine, because even some of the very conscientious natural producers might add a trace amount of sulfur if they feel like the wine needs that. And that would mean it would not be allowed to be certified organic.
Again, these rules are according to the FDA and just in the US. And for reference, conventional wine is allowed up to 350 parts per million of added sulfites.
Biodynamic—a more holistic and rigorous method of farming—also has two levels. There are biodynamic certified estates and biodynamic certified wines. The way that you can tell the difference is by where the certification mark is on the label. If it's on the front, it's a biodynamic certified wine. If it's on the back, it's wine from a biodynamic certified estate or farm. This pertains mostly to agriculture. Both levels are allowed added sulfites at a maximum of one hundred parts per million. Biodynamic certification comes from the nonprofit organization Demeter International.
I still get confused by it, even as someone who deals with it in her primary business. And it's even harder for a consumer to get their mind around it. And the agencies that certify do not have any real common agreements. And there are a lot of politics. For instance, a certified biodynamic product in Europe may not be able to bear the label here because there isn't reciprocal certification recognition or because they haven't paid the royalties to have the label here in the US.
---
Q
What's the most significant difference to consider?
A
It really comes down to philosophy. Biodynamic looks at the farm as a complete entity that creates all of the things it needs to support itself. A biodynamic estate looks at the holistic environment versus just the monoculture of a grape. Organic farming can just be acres and acres of grapes. A biodynamic farm could include orchards, vegetable gardens, livestock, honeybees, and other things that feed the holistic entity. So it's taking organic farming to a new level. But the overall input into the wine doesn't differ much between biodynamic and organic.
---
Q
So certified organic wine and certified biodynamic wine can include some of those ninety-five additives?
A
Exactly. The certification doesn't look at the additives other than the sulfite level. You have to trust that somebody who's going to the trouble of making certified organic wine isn't going to include toxic additives. But we still don't know for sure.
---
Q
What do sulfites do?
A
Sulfites are used for different reasons during many steps in the winemaking process. Sulfur is a preservative and also a toxic agent that kills bacteria. So if you want to kill a bacterial strain or a native yeast to control the flavors produced in the fermentation, you would use sulfur. If you want to freeze the wine's production or the wine's evolution, you could add sulfites. It basically kills anything living in the wine.
There's a lot of debate, even within the natural wine community, about whether sulfites are bad or not. You will see on most wine labels that the wine contains sulfites, which can mean that they are naturally occurring or that they were added. It really comes down to the level of sulfites in the wine and where you fall on the spectrum of sensitivity. For me, too much of it can lead to nausea and a foggy, hangover feeling. I could have one glass of wine and feel like I have a hangover if the sulfites were high.
But knowing the levels is hard because there's nothing that indicates it on the label. So again, it's about needing more label transparency. The only way to ensure that you're not getting a big cocktail of sulfur is to choose a natural wine made by a transparent maker that is sticking to a limit.
---
Q
How do you find and vet the wines that you sell?
A
I normally start with importers and producers that I trust and who have the same standards as I do. I drink and sell only wines that are made with the least possible amount of chemicals, additives, and technological tricks. And then a second level of defense is creating personal relationships. The women and men that I work with have the same filter and same standards as I do. They are getting lab tests; they are making the personal relationships with the producers and bringing all of that vetted product and information back to me. So I choose wines that suit my palate from the ones I know fit my standards.
I also like to create my own relationships and visit producers when I can. The nice thing about natural wine is that these are small producers and often family businesses. They aren't big corporations. So you actually go straight to the source. I can email or chat with pretty much every producer and get the detailed information I'm looking for—their practices, their ingredients, their standards.
---
Q
How can you or the importers be sure that the wine is good quality?
A
There are lab tests to check for glyphosate levels, sulfites, and other additives. But this is not something that a consumer is likely to do. It is easy, there are labs that do this, but it takes time and money. Thankfully, the people I'm buying wine from do that.
Eventually I will get to the point where I'm doing independent testing on my own, especially for California producers, where I feel that the standards are newer. And I have found that it's harder to source organic grapes in California. I have a hard time trusting when it says organic wine from California just knowing how prevalent Roundup is in the state and the risk of cross contamination.
---
Q
How should the average consumer read labels and compare one wine to another?
A
First look for an organic or biodynamic wine. That certification will at least give you the assurance that no chemicals have been used in the farming. And there will be no more than one hundred parts per million in the sulfur addition. It also tells you that that producer cares and that they're probably conscientious about the use of other additives.
Another thing to do—and this takes more work—is to remember the names of importers that care about this, which I list on my website. I know their standards. I know that they care about all the things that I care about. And I know that if I look at the back label and see that the wine is from SelectioNaturel or Zev Rovine, for instance, that the producer is conscientious. Whether I know that wine or not, I know that those importers apply my filtering standards to those wines.
It's also great to build relationships with trusted restaurants and wine shops that care about the same thing. And to ask questions. And that's obviously easier said than done in most places in the US, but there are definitely pockets and cities where you can find these. New York and Los Angeles have a huge natural wine following with restaurants and shops focused on that. And if you're in a place where that's hard to find, look for retailers who will ship to you. Part of my growth is from all the states where there isn't access to natural wine, and so we ship there. Sadly, that's where we are in the evolution. I'm hoping that will continue to change.
---
Q
What do you see happening in the future with label transparency and permitted ingredients?
A
It's going to come from the ground up. I think as awareness grows that wine is not just grape juice and there are so many potentially toxic ingredients in conventional wine, people will start asking more questions about sulfite levels, genetically modified yeast, and agricultural practices. And the producers that make these natural wines will continue to spread awareness.
I don't have a lot of confidence that anything's going to change on the regulatory side under our current administration. I believe it's going to have to be a grassroots movement. It's going to come from an upswell in consumer demand and pushing large companies like Whole Foods to commit to more organic and natural wine and to offer more transparency. It is starting to happen with larger companies, such as Thrive Market, that are following their own standards. It's a start.
---
Melissa Gisler Modanlou is a certified sommelier. She is the founder and owner of Rock Juice, a San Francisco–based sommelier service that curates and provides natural wines made with the least possible use of chemicals, additives, and technological tricks.
Modanlou's Picks for Natural Wines, Suppliers, and Shops—Plus a Few goop Additions
WINERIES
Tasting Rooms, Wine Shops, and Restaurants to Visit
Southern California:

Bar Bandini (a goop pick)

Domaine LA

Lou's

Mignon Wine Bar (a goop pick)

Silver Lake Wine (a goop pick)

The Study Wine Bar

The Wine Stop (a goop pick)
Northern California:

Gemini Bottle Shop

Fig & Thistle Market

Lord Stanley

Ordinaire

The Punchdown

Ruby Wine

Terroir Natural Wine Bar & Merchant

Tofino Wines

Verjus
New York City:

Gloria

Glou

Racines

Terre
Portland, Oregon:

Ardor Natural Wines (a goop pick)

OK Omens (a goop pick)

Boston:

Bacco's Wine & Cheese (a goop pick)

Field and Vine