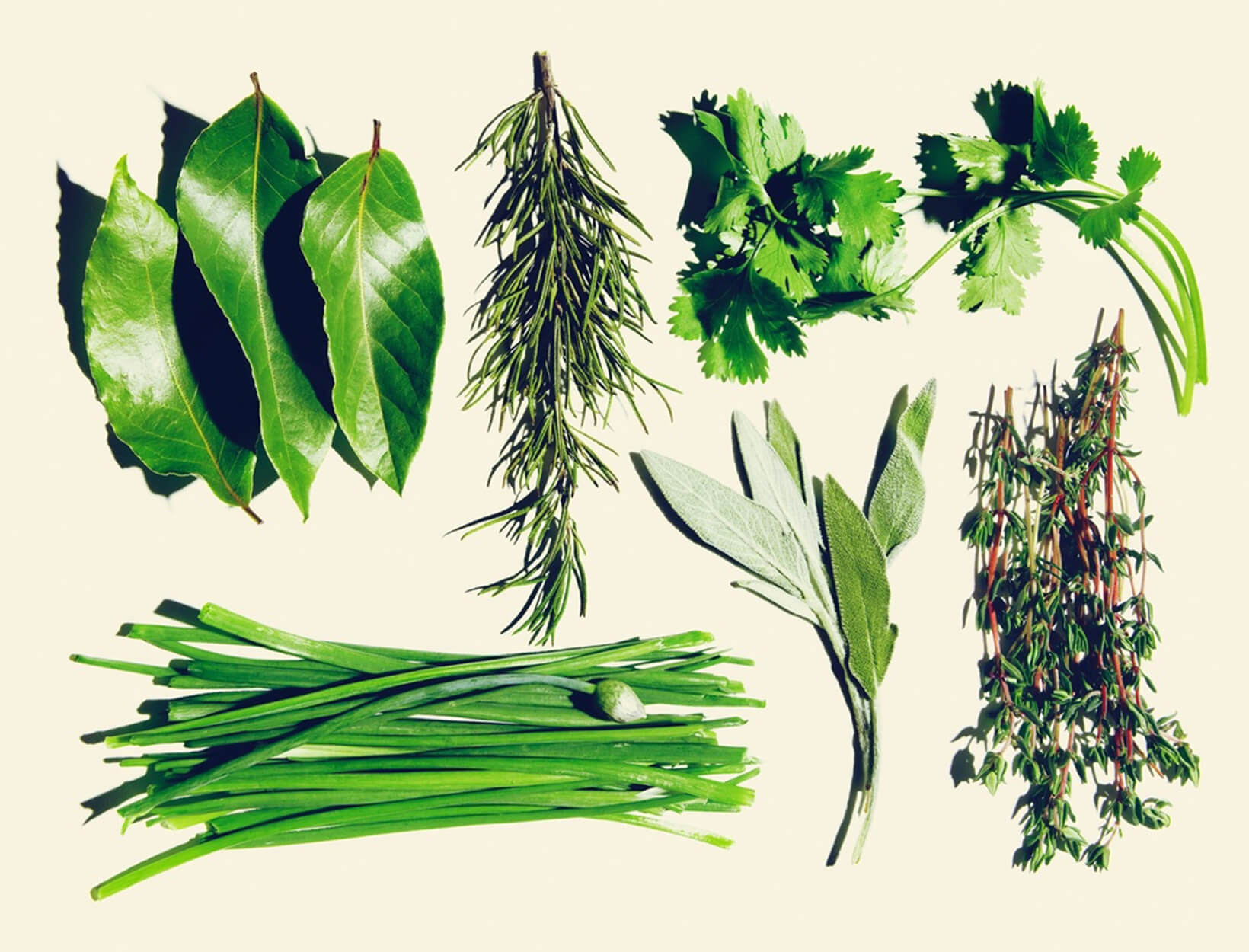 The Ultimate Spring Project:
An Easy Herb Garden
Growing your own herbs is a no-brainer on so many fronts—for starters, there's the obvious benefit of having hyper-fresh, organic flavors and aromatics available at your fingertips for any cooking endeavor (and avoiding the waste of an entire bunch of grocery store parsley for a simple garnish). And while herbs are a staple of any serious kitchen garden, you don't have to have raised beds—or even a yard—to get started, as most varieties can grow quite happily in a few small pots in a sunny window. In celebration of spring, we've stocked the goop garden shop with everything you'll need, and tapped our gardening experts (Max Kanter and Jeff Hutchinson of the incredible Saturate), for tips on keeping them alive. Below, you'll find their idiot-proof guide to herb gardens, plus Chef Thea's tips for putting your bounty to work.
GETTING YOUR HANDS DIRTY
You can always buy seedlings from your local nursery if you're impatient, but it's worth it to try growing them from seed yourself—the plants will be better rooted, and you'll be so much more invested in them.

The key to healthy plants is quality soil; go for organic potting soil and, if possible, mix it with compost from your own garden. It's important to check the ingredient list on potting soils—many of them are made with peat moss, which is not sustainably sourced. We recommend looking for something based in coconut core. If you want organic herbs, you'll need organic soil, so step away from the Miracle-Gro!

Seed packets come with instructions for how many seeds to plant and how deep to plant them—a little 4-inch pot is a great starting point for indoor seedlings, and you can work your way up as the plants grow. Be sure to wait until the roots are well established before switching pots, to avoid transplant shock.

During the germination period, be sure to keep the soil moist at all times (if they're in a very sunny spot, you may need to water multiple times per day). It takes a few weeks before you'll see seedlings popping out of the soil.
DAILY CARE FOR DUMMIES
Herbs like full sun, so plant them in a sunny part of the garden, or a window that gets a lot of light.

Water the soil, not the leaves of the plant. Think of the soil as a vase; you want it to have enough moisture for the plant to take up until the next watering. (Also, if water is left on the leaves in strong sun, it can lead to sunburn.)

Water in the mornings and in the evenings so the water doesn't evaporate immediately.

For whatever reason, everyone's tendency is to over-water. Use your finger to check the soil. It should be moist, but there shouldn't be sitting water. Be sure that your pots have a drainage hole at the bottom, too, as water buildup leads to rot that will kill your herbs.

Be patient! Sometimes plants just need time to grow.

Pruning tip: When you harvest your herbs, put any you don't use in a vase to keep them fresh.
THE GOOP GARDEN
GROW YOUR GARDEN
FOR THE TECH-SAVVY GARDENER