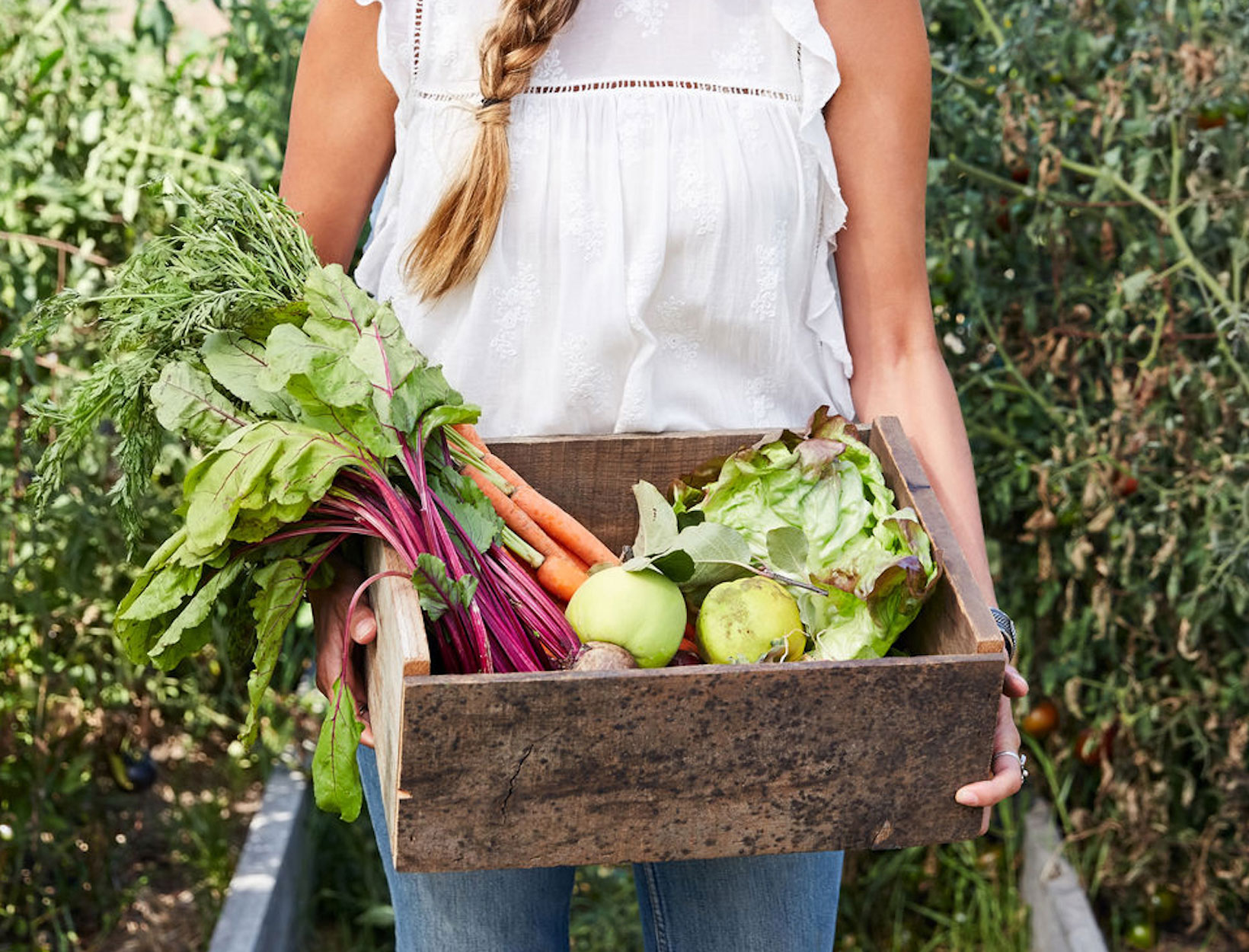 THE MINIMALIST
It's Time to Join a CSA—Here's How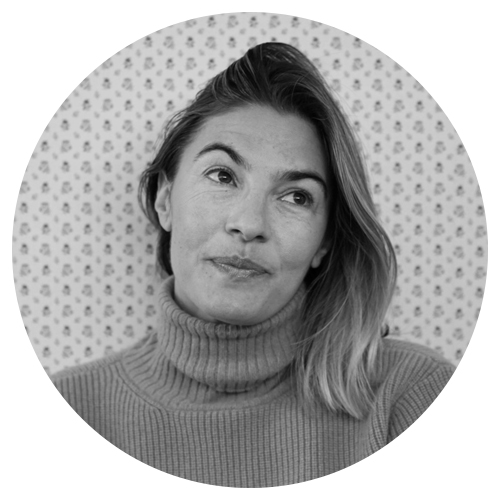 Andrea Arria-Devoe, a longtime editor at Daily Candy, is the executive producer of Straws, a documentary about how ditching plastic straws can make a massive difference to the environment. In a new column for goop, Arria-Devoe will share her extensive knowledge about the best countertop composter, how to shop bulk, and other hacks to living the chicest, greenest life possible.
Saving the world may be getting a tiny bit easier. Joining a farm share or community-supported agriculture (CSA) is a direct way to support small farms, buy fresh local produce, and expand your fruit and vegetable horizons. The model—traditionally centered around produce—has expanded in recent years, and many of them now include fish, meat, grain, and more.
Local Harvest has over 4,000 CSA farms listed in its grassroots database, as well as tips on how to become a CSA member. The programs vary: Some allow requests for specific items, while others are stricter about swaps. And some farms have a set pickup location, while others offer home and office delivery.
FISH
A community-supported fishery (CSF) eliminates most of the guesswork that often comes with buying seafood, like how to avoid overfished or inhumanely farmed species. For a prepaid fee, Real Good Fish gives members a chance to enjoy delicacies like uni, rock cod, and oysters as part of their weekly shares and offers seafood lovers access to the best-managed fisheries in the world. Los Angeles–based Trash Fish touts overlooked yet abundant types of seafood, like Pacific mackerel and whelks. Each (weekly) box includes a recipe from a local chef and a pantry item.
GRAIN
A grain share, like Pioneer Valley, sets you up with a year's worth of grains. You can choose from a selection of wheat, oats, cornmeal, and more. Bluebird Grain Farm in Winthrop, Washington, specializes in ancient grains like emmer and einkorn wheat, which is more easily tolerated by the gluten-sensitive.
MEAT
Maryland's The Genuine Food Co. and New York–based 8 O'clock Ranch offer ethically raised beef, pork, and chicken through CSA programs. Some meat CSAs, like Marin Sun Farms, gather meats from different farms and ranches. Eat Wild offers a database with over 1,400 pasture-based farms across the country and Canada for grass-fed-only options.
HONEY
Becoming a CSA member with Mad Urban Bees will help save bees from extinction and gets you small-batch honey from citywide hives in Madison, Wisconsin, six times a year. Seattle's Urban Bee CSA goes the extra mile by delivering a monthly pound of honey via bicycle (in other words: carbon-emission-free).
FLOWERS
Most supermarket flowers are imported from Colombia or other faraway countries, so they need to be flown over an ocean. But a CSA's flowers are harvested from local fields. Little Boy Flowers in Nevada City offers two CSA options: an eight-week early-spring or a twelve-week summer share. Both offer a bounty of ranunculus, anemones, poppies, and tulips throughout the warmer months. Philadelphia locals can take home freshly picked bouquets or buckets of blooms through Love 'n Fresh Flowers CSA, and Brooklynites can access a weekly bunch of rooftop-grown wildflowers through Brooklyn Grange's program. Maine's Broadturn Farm has a ten-week CSA that kicks off with a flower-arranging class and provides members with buckets of loose stems of annual and perennial favorites, like cosmos and sunflowers, every week.
EXTENDED SERVICES
Brooklyn-based Local Roots promotes community building and sustainability by hosting CSA box pickups at bars. LA-based Out of the Box Collective recently added chef services as an option to its weekly menu plans. Choose three, four, or five meals from the week's selection (or customize your own) and a chef will come to your kitchen and prepare them. Both organizations are mindful about eliminating as much wasteful packaging as possible.