The Couple Who Proves That Everyone Can Be a Minimalist
THE MINIMALIST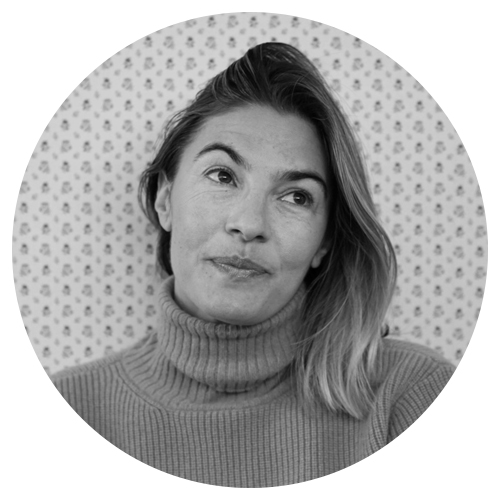 Andrea Arria-Devoe, a longtime editor at Daily Candy, is the executive producer of Straws, a documentary about how ditching plastic straws can make a massive difference to the environment. In a new column for goop, Arria-Devoe will share her extensive knowledge about the best countertop composter, how to shop bulk, and other hacks to living the chicest, greenest life possible.
Research has shown again and again that living with less can have profound emotional and, of course, financial benefits. But getting rid of stuff can be hard. And for some, really hard. That's why Roshanda Cummings and Erin Johnson are reframing the conversation about minimalism (or as they refer to it, intentional living). The couple founded the Jar Method, a waste-saving workshop that teaches you how to make produce last and save money on food costs. Their approach flies in the face of the idea "that you need to be in a particular income bracket to have a certain level of capaciousness," says Cummings.
The Baltimore-based couple started documenting their journey to minimalism five years ago on social media, marketing the term "unapologetic living." They paid off $11,000 in debt and learned to live off of $16,000 a year. Now Cummings and Johnson are spreading the gospel of how living with less can actually mean living with more. "We have a life that is so small, technically we fall underneath the poverty line," says Cummings, who points out that they now have "a different relationship with money and things in a way they never thought was possible."
A Q&A with Roshanda Cummings and Erin Johnson
Q
What is unapologetic living?
A
Cummings: The sentiment behind it is the bravery to take up a little more space, not less. It's to chase after things that fill you with joy, a sense of direction, and happiness. We stopped being afraid to enjoy our lives. I think any hesitation or aversion to do so stems from the Protestant work ethic here in our country—and that is felt substantially more by people of color. The unshakeable feeling is this: You do something deserving to be deserving. And no enjoyment can be had if you didn't struggle for it. And the layer of being a person of color in the Western world is a notion that we are too broken and traumatized to enjoy our lives. To both of these beliefs, we call bullshit.
Johnson: Unapologetic living is an affirmation to live a life that is nonconforming to ill-fitting standards and definitions and to not have any regrets about being yourself and living up to your highest potential. Even more briefly: It is to be self-driven without regret.
---
Q
How did finding minimalism help you live this philosophy?
A
Cummings: Minimalism is not deprivation or not feeling happy until you get rid of all your stuff. I never understood the concept of counting things. I don't want to have one chair and one spoon! That doesn't help. It's also not about being cheap. You need to ask yourself: What is the best of this that I can afford? It's the quality of the thing itself and the best way you can honor yourself while also not compromising the person you want to admire and respect in the future. That's why intentional living resonates more for me. I'm not about telling people to have less. I'm an advocate for people to have lives that fit them.
---
Q
What led to unapologetic living?
A
Cummings: Before I met E, I had started a job as a community manager of social entrepreneurs in the Bay Area on the heels of doing international development work. I told them I wasn't qualified—but they hired me anyway. It was my first foray into the tech economy and social-good work in the area.
It was a really pivotal time in my life as a woman. I came from a pretty traumatic background. As a young person, I had always been reflective and mindful, but I did not and could not understand my own emotions and how they drove me. So a lot of things that were happening were unconscious; I didn't have words for them. I didn't grow up in a household where you had words like "I'm angry" or "I'm sad." I still have a very limited emotional vocabulary. I felt powerlessness at work, which came from an unrealistic expectation around who I was supposed to be at the company. So I shopped, which turned into an addiction.
E was working at a nonprofit where he felt he couldn't make any headway. He wanted to do something different. When we met, I was getting into terrible credit card debt and the stress of my work was giving me panic attacks. I remember E dropping me off at the BART station to go into San Francisco, and I could not get out of the car. I was sobbing and heaving, and I felt an amazing amount of fear. I said, "I can't go back to that place," and he said, "We won't. We're going to figure out how to leave." I couldn't continue on in that unconscious mind-set. That's when we started to rethink our lives. We asked this question: What do we need to do to create more space and flexibility for ourselves?
---
Q
How did you begin?
A
Cummings: I started saving my money for the first time ever. The first step was getting away from my job. I took a sabbatical, and we went to Thailand for several months—I had been there as a student. When we ran out of money, we came back to the Bay Area. I had the opportunity to go back to my old job, but the challenge was: How do we stay flexible? What do we need to create more space and flexibility for ourselves? We had to get creative. Most people are asking themselves: How do we make MORE money? We asked ourselves: Instead of trying to make more money, what if we reevaluate our lives so we don't need to try so hard? Things shifted when we started sharing our journey of self-empowerment on Instagram, Brown Kids. We started to form a supportive community, which became our accountability partners. Our community continues to grow.
---
Q
Why is minimalism beneficial?
A
Cummings: I've talked to so many people who are low-key hoarders. Trauma contributes to hoarding. So many of us recognize that it is happening to our relatives. My generation understands in a very vivid way that aspirations and sovereignty and travel have everything to do with "adulting." Now they're saying: I want the ability to do this. I know I need to be doing this, so I want to figure out how. It has been so encouraging and humbling and motivating, and this is just the time for this conversation. People are there!
Johnson: I always define minimalism as the art of packing light. I think we (people of color) are just tired of carrying other people's wants for us. We're outgrowing convention, asking better questions, and becoming lighter with our enlightenment.
---
Q
You offer a visual workshop of the Jar Method, a storing technique that makes fresh produce last three weeks, prevents food waste, and looks great in the fridge. How did you come up with it?
A
Cummings: We needed a way to standardize food costs. Because E is vegan, we were buying a lot of vegetables, which can quickly go bad and can be expensive. We decided we were going to reduce our shopping to once a month, so we needed a way to make the food last.
Johnson: The Jar Method started because we were down to our last $20 and we made that last for an entire week. That tilled the soil and expanded our curiosity about what a well-prepared and intentional kitchen could look like. We dug into the project, stumbled upon something that actually worked, and then brought it to the community after years of them asking. This one project helped catalyze a serious change in our lives.
---
Q
Any tips for making living with less luxurious?
A
Cummings: If friends want to get together for drinks, I'll suggest that we have a picnic by the lake and that we all bring whatever is in our fridge. We'll buy one bottle of wine. We'll put a blanket down. It feels luxurious, but as a person of color, it's revolutionary. When I did this, it was the first experience when I felt truly in my body. I finally felt that life could be playful! Creating these moments doesn't have to cost as much or be as difficult as I had thought .
---
Q
What has been the response to your model of abundance?
A
Cummings: It's been ridiculous. It's been the silliest, wildest, most outrageous thing I have ever experienced. I did a debt diary in a series of Instagram Stories where I talked very candidly about my debt and how I got out of it. It wasn't prescriptive. I just documented what I did. In one instance, I had found forgotten money. A job that I didn't like had created a 401(k) for me, and it wasn't accruing anything. It was just dead and stagnant. So I took the little amount and put it toward getting out debt. When I put this out there, I got emails from people telling me they found $1,800, $5,000. I think the most was $12,000. In seven days, the community found a total of $120,000. I've received messages from a girl who said that she moved into a smaller apartment that she likes so much better, curated her wardrobe, and paid off two of her credit cards.
But we've also received pushback. We received messages from a young black man who had gotten wind that we had taken off thirty days to hike the John Muir Trail. His comments assumed we were privileged. When we told him that we had lived on $16,000 in the Bay Area, the spirit behind his comment flipped completely. We had just gone about [finding time off] in a different way and then made it possible for him.
---
Roshanda Cummings and Erin Johnson are behind the minimalist living and empowerment Instagram, Brown Kids, and the creators of the Jar Method. The workshop is open and will be available through fall. You can sign up here.