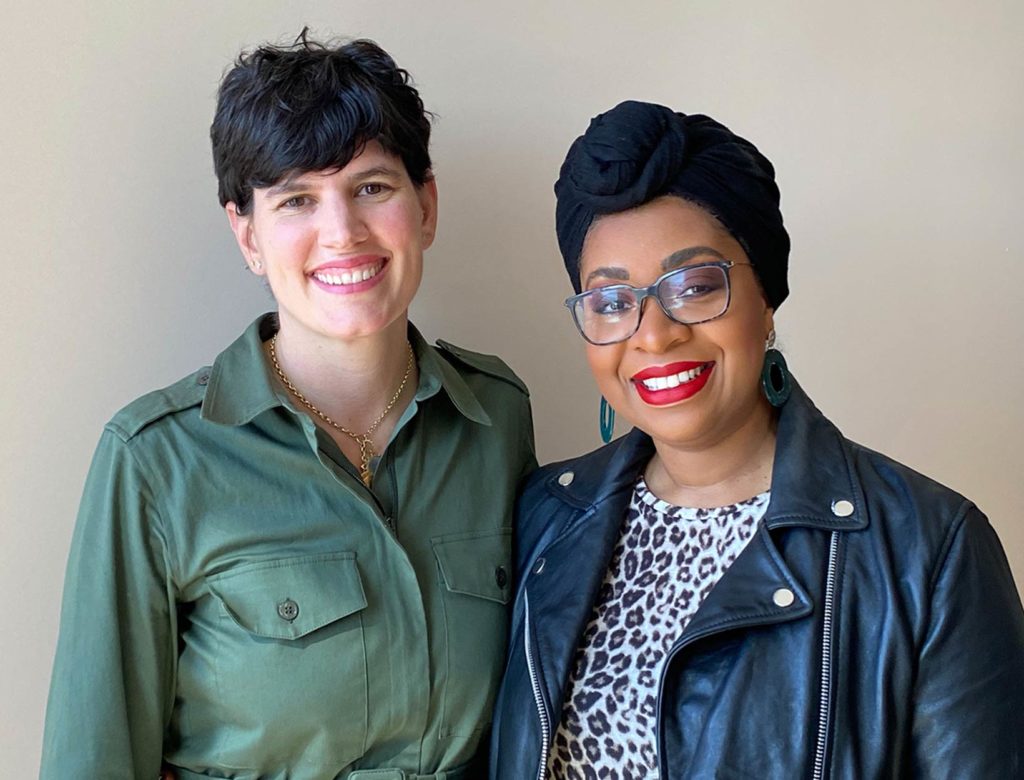 Podcast Conversations and Tools for Deepening Our Understanding of Anti-Racism, Privilege, and Trauma
Ibram X. Kendi. Layla Saad. Robin DiAngelo. Bryan Stevenson. Sally Kohn. When we launched The goop Podcast a little over two years ago, it was because we wanted a space to have hard, important conversations with people we look up to. Our hosts, Elise and GP, have been taken to the mat a few times. We love them for being open enough to be challenged, for being vulnerable, for always listening. In turn, we've learned a lot from listening to their guests.
We've bookmarked a handful of episodes that we've gone back to and have been sending to friends as they continue internal and external conversations on race, justice, and privilege. We've also increasingly been sharing a few episodes on different forms of activism, as well as episodes with practitioners who help people heal from trauma. We hope something here will be helpful for you, too.
(We've gathered more advocacy resources and organizations to donate to here.)
Anti-Racism EducationEnvironmental Racism and InjusticeWellness and Mindfulness Tools

"Investigating what's underneath the rage can help us then articulate—more clearly—our values," says Rhonda V. Magee, a professor of law at the University of San Francisco and the author of The Inner Work of Racial Justice. Magee sat down with Elise at In goop Health and gave a master class on how we can remain grounded, compassionate, and true to ourselves in a world that often feels complex, difficult, and divided. She teaches us how to explore our feelings based on what's happening in our bodies, to reframe our thinking, and to learn what is sometimes hard for us to see. Keep listening to the end, when Magee explains how to use the four steps of RAIN: recognize, accept, investigate, non-identification.

One of many things that Elise asks spiritual writer Lalah Delia about in this episode is how we make the wellness space a more inclusive one. For more from Delia, see her book Vibrate Higher Daily.

Healing Trauma

"You can't grow up Black in America and not feel outraged by the terrible health disparities that are still going on every day," says Nadine Burke Harris, MD, the first surgeon general of California. GP got on a video call with Harris, who is an expert on adverse childhood experiences (ACEs). Her book, The Deepest Well, explores the connection between adversity, trauma, and toxic stress in childhood and health outcomes later in life. Much of her work focuses on interventions that can mitigate and heal the long-term effects of childhood adversity. (For example, Harris explains that a child's DNA can change when their adverse experiences are combatted with safety, stability, and nurturing relationships.) She talks about bringing trauma-informed care into the medical field through the ACEs Aware initiative. And what it looks like to heal oneself and break the transgenerational cycle of passing trauma on to our children.

"We are all meant to feel alive and to feel powerful," says Peter A. Levine, PhD. "That's what being a human is." The psychologist and author of Trauma and Memory explains how trauma lives in the body and how it can work its way out. Levine explains the difference between memory and traumatic memory, and how recovering—and processing—traumatic memories might help us heal.

Psychiatrist James Gordon, MD, is the author of The Transformation, the founder and director of the Center for Mind-Body Medicine, and a clinical professor in the Departments of Psychiatry and Family Medicine at Georgetown University. His work redefines trauma, which affects everyone over the course of a lifetime—physically, mentally, emotionally. He breaks down a variety of healing techniques (from soft-belly breathing to something called autogenic training).

Bridging Divides

"You've got to meet people where they are," says Sally Kohn. "But then you don't have to leave them there." Kohn, a TV commentator and columnist, appeared on Fox News representing a liberal point of view for many years—that experience alone taught her a lot about listening, bridging, and ultimately persuading. Before that, Kohn worked for more than fifteen years as a community organizer. She talks to Elise about her incredibly helpful, surprisingly funny book, The Opposite of Hate: A Field Guide to Repairing Our Humanity. It's a conversation that teaches us about listening to understand—not to argue—and about getting comfortable with discomfort. It also reminds us that we're all way more similar than we tend to think we are.

There's a lot we misunderstand about empathy, says Jamil Zaki, a professor of psychology at Stanford University and the author of The War for Kindness. Which is good. In this episode, he's talking with Elise about empathetic distress—why empathy doesn't always mean taking on the pain or struggle of someone else, and why being empathic can be a joyous experience. He explains what keeps us from this kind of empathy and connection: often shame. And he teaches us about finding a language for our feelings: "The people who can name their emotions are also most effective at working with them." His take-home point? Empathy isn't something we are born with; it's something we build.

An award-winning writer and activist for LGBTQ rights, mental health, and the arts, Andrew Solomon is adept at reframing misconceptions about what it means to be human. In this moving conversation, Solomon talks about why we crave exceptionalism and cling to sameness. Why we confuse the average with the ideal. Why we waste time hiding our shortcomings and strengthening our strengths. Why we're threatened by difference. Why we misunderstand the experience of having a disability or being a prodigy.

Creating and Supporting Meaningful ChangeMore One-on-Ones with GP

---
We hope you enjoy the books recommended here. Our goal is to suggest only things we love and think you might, as well. We also like transparency, so, full disclosure: We may collect a share of sales or other compensation if you purchase through the external links on this page.