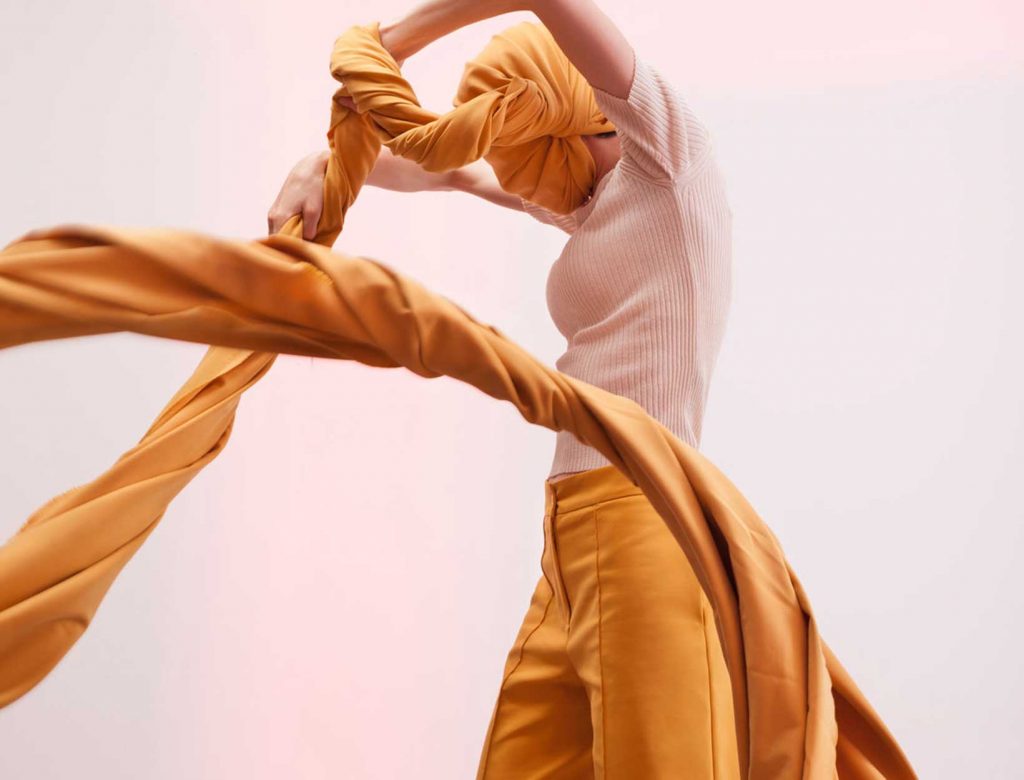 The Minimalist: Transforming the Apparel Industry into a Force for Sustainable Good
THE MINIMALIST
Transforming the Apparel Industry into a Force for Sustainable Good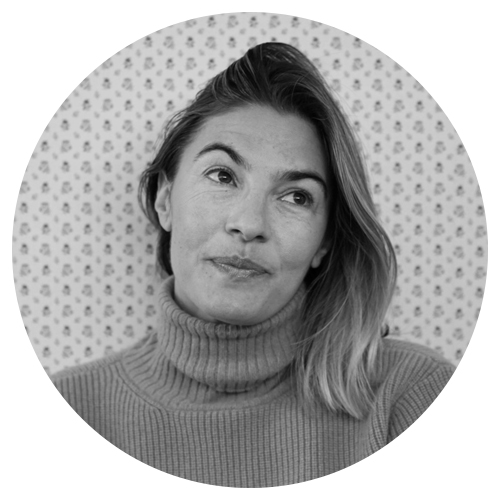 Andrea Arria-Devoe, a longtime editor at Daily Candy, is the executive producer of Straws, a documentary about how ditching plastic straws can make a massive difference to the environment. In her column for goop, Arria-Devoe shares her extensive knowledge about the best countertop composter, how to shop bulk, and other hacks to living the chicest, greenest life possible.
Maxine Bédat championed transparency in fashion before "transparency" became a marketing buzzword. In 2013, before designers had any real knowledge of what was going into their clothing, Bédat cofounded Zady, an online boutique dedicated to sustainable clothing lines. Bédat included a detailed description about the production process behind every T-shirt, sweater, and skirt she sold, from the farmers who grew the cotton to the women dyeing the fabric. Eventually, and somewhat inevitably, she created her own line of sustainable basics to sell on the site.
Zady laid the groundwork for Bédat's ambitious new endeavor, New Standard Institute, an information platform for designers and brands that want to make real change. Backed by a team of scientists as well as an advisory council, the organization launched in April alongside a petition calling on fashion lovers, influencers, and citizens to ask "brands to make the changes necessary to thrive while being in alignment with our planetary boundaries." Bédat is determined to see the industry "bloom into a fully sustainable version of itself."
Historically, companies have chosen "green" initiatives that work for their bottom line but not necessarily for the environment. As a consumer, it's easy to be seduced by buzzwords or trends that seem virtuous. But without science-backed research and criteria, there is no way for us to define sustainability. Or, more importantly, to make the kind of impact we need to make to save our planet from catastrophe in the next few years.
With New Standard Institute, Bédat is motivating people to educate themselves and rethink the way they consume fashion. And it's not just a matter of buying sustainable brands. Bédat is asking celebrities and their stylists to wear the same thing more than once, to embrace resale, and to think about the fact that Goodwill donations are piling up in Third World countries and harming local textile industries.
"Embracing a connected lifestyle and connecting to the garments we wear will make us want them in our lives for longer," she says. "All the environmental regulations we are seeing now came about because people took to the streets and marched for them. We have to engage politically and take action. We need to be more vocal about fashion standards. We can't just buy our way out of this."
A Q&A with Maxine Bédat
Q
A
Three steps are outlined in the New Standard Institute petition.
The first is mapping the supply chain. As a starting point, companies need to know who is making their goods in order to know the impact of their products. With sufficient resources, companies can achieve this step within nine months. We call on brands to achieve this step within that time frame.
Once a supply chain map is in place, the second step is for companies to measure their baseline, report current performance for their supplier portfolio, and set targets for reductions in water, energy, and chemical management.
Third, we are asking companies to develop internal policies and report progress. Reporting is the tool to drive and measure progress. Progress is made through clear corporate requirements for compliance and emissions reduction and strategic management of suppliers to achieve those targets. A company must put its money where its mouth is when qualifying and selecting suppliers. Brands need to reward sourcing partners that are doing a superior job—for example those that are making environmental upgrades and ensuring slave-free labor—and separate from the partners that are falling behind on these measures.
---
Q
Why did you decide to create an open-source platform rather than a certification?
A
There are too many certifications in this space, and this makes buying decisions very complicated. It also leaves the brands themselves very confused. Some of the certifications are pay-to-play, and that is dangerous, too. By providing an open-source platform—meaning it's an online source of information that is free and accessible for everyone—and putting data and facts first, we can better improve the system overall and narrow the field so that we as an industry can develop one common standard similar to the organic standard in food.
---
Q
It's easy to forget that an actual human being is responsible for making our clothes. During your travels to meet with factory owners, you found yourself speaking with a worker who discovered she was being sex trafficked. Can you tell us about that?
A
I was taken to a café in Sri Lanka that is a safe space for the women who work in factories to get support for the challenges they face. I spoke to the women, wanting to get a better understanding of their daily lives. One woman opened up. I asked about her day; she described working three shifts in a row and taking medicine to try to stay awake for all the shifts. (I later learned that "medicine" was a version of cocaine.)
The woman—I will call her Romaine to protect her identity—worked as a day laborer. This means she did not have a permanent position at a factory. She was not able to hold a permanent position because she also had to take care of her parents. And the penalty for missing a day of work is extreme. Romaine said that every morning she goes to a spot near her housing where the day labor agencies come and pick up women for work at the factories. Sometimes she is taken to a factory and told what she will be doing. I pressed as what happens the times she's not told.
Sometimes, she said, "I get in the truck and I am told that the factory doesn't need me anymore and that I will be working at a massage parlor." That became a very uncomfortable moment for Romaine, the translator, and me. I apologized to the translator and said, I'm sorry I have to ask, what does that mean? Romaine looked into my eyes and made allusions to sex work. You could see the shame in her eyes.
How does one respond? I told her how I found her brave and strong, thanked her for opening up to me, and promised that I would work as hard as I could to get her rights. I don't want to let Romaine and the women that she represents down.
---
Q
Will NSI be involved in any legislative action to regulate the fashion industry?
A
Love this question. Again, we look to the food industry and see how progress has been made there. First it started with information, with the stories getting out there. We need to get the facts and the stories out there about the enormous environmental impact—greater than that of international travel and shipping—and from there, we develop a base of concerned citizens.
It's only through citizen support that we can engage legislatures and propose legislative action. The first phase for NSI is getting the facts straight so we can distinguish between efforts that brands make that are actually helping the planet and those that are simply window dressing or green washing. The second phase will be legislative, and that's what we ultimately need.
---
Q
What are some of the laws you'd like to see in place?
A
Currently, fashion companies are defining for themselves what "sustainability" means. They do not have any disclosure requirements with regard to sustainability or labor issues. Legislation will force companies to disclose their climate change footprint, their chemical footprint, and how well their workers are actually being treated. Those types of very simple legislation can turn major tides in the industry because disclosing exactly what the problems are makes them a lot easier to tackle.
---
Q
How will brands, designers, and citizens use the information platform?
A
We will be highlighting research and data as well as resources for brands looking to become sustainable from a science-based perspective. The searchable data platform is a tool for media, engaged consumers, and industry. Media will be able to verify the information that exists out there in the world. So many random statistics that are floated around are not true, so we have no way of accurately reporting on the industry's impact. And from the industry sector, it's hard to have any measurable success without a baseline. There will be guidance for brands to make strides according to a single standard, so it doesn't end up being one brand choosing to do something with water and another brand choosing to do something with chemicals and another choosing to go vegan. We have to get on a level playing field from a scientific basis when we talk about sustainability. Having companies conduct a life-cycle assessment is a good example. It's a tool to assess the environmental impacts of a product from raw-material creation to material processing, manufacture, distribution, use, repair, and ultimately disposal or recycling. It's a way to have an apples-to-apples comparison of the environmental impacts of different products—say, a recycled polyester shirt versus an organic cotton shirt.
And lastly, engaged consumers will be able to use the platform as a way to put pressure on big apparel to see these changes through.
---
Q
What can we do right now?
A
We will be hosting events, and we'll have other ways for companies looking to make progress to get involved. We're also asking supporters to sign the petition here and to join us on social @NSIFashion2030. Use the hashtag #SetANewStandard.
---
Maxine Bédat is the founder and director of the New Standard Institute. Prior to NSI, she was the CEO of the sustainable fashion company Zady. Bédat is an ambassador for the Rainforest Alliance and is on the Council of NationSwell.