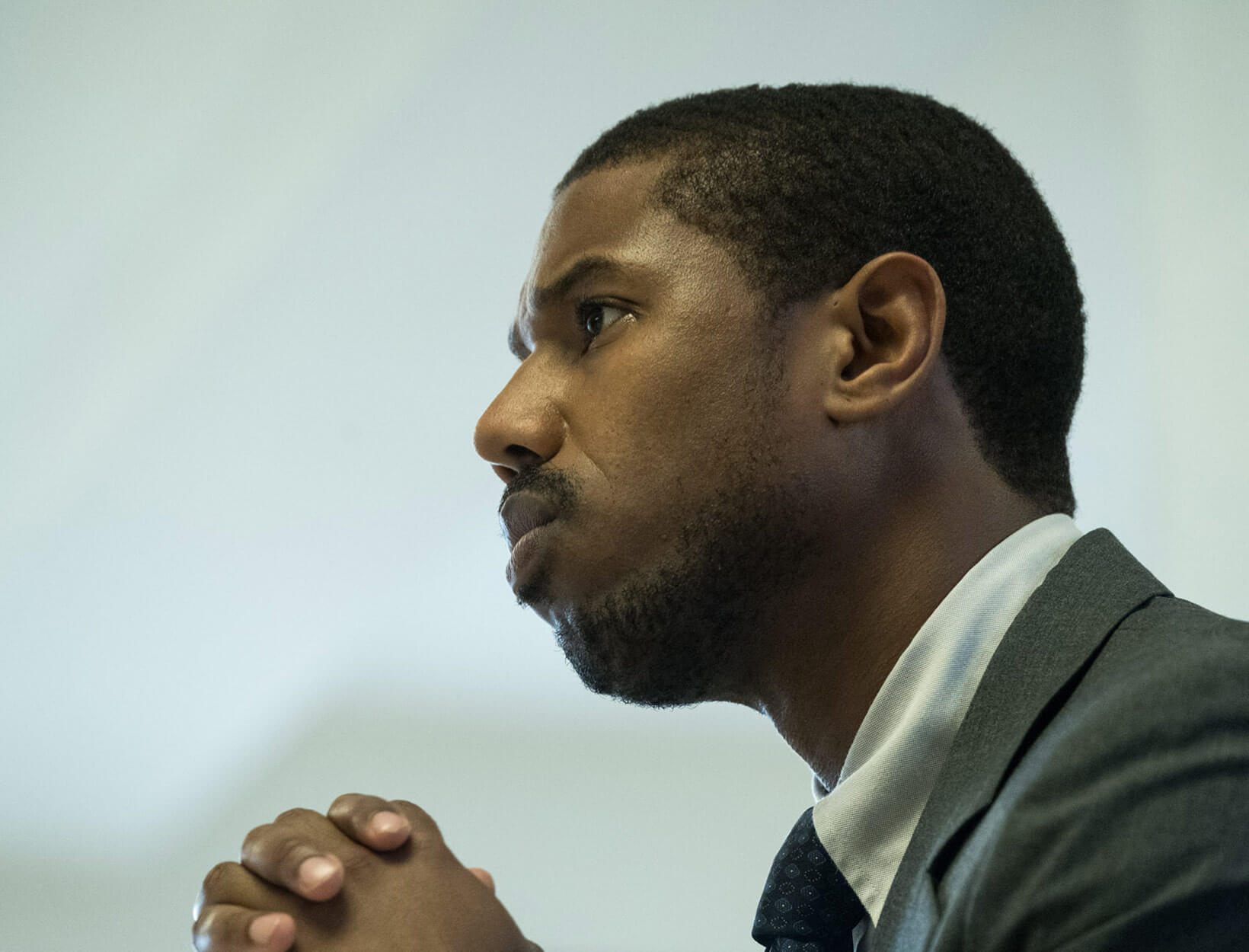 Gifts That Give Back
In partnership with our friends at Warner Bros.
Often the best part of giving—or receiving—a gift is when the actual exchange happens. There's a smile. A handing over of an envelope or box. The crinkling of cellophane and tearing of thin paper. A deep inhale. Thanks given.
It's a joyous moment. It's also a fleeting one. No matter how deep the thought and intention behind the gift, it will inevitably lose some of its charge. Unless, that is, the gift impacts people beyond the giver and receiver. If it honors the efforts of those who are working to make this world more just and empowered. And in return inspires the recipient. (One powerful idea: giving your loved ones or community tickets to the new film Just Mercy.)
That is a present that leaves an indelible mark the moment it's given—and one whose effects last well into the future.
The Gift of Knowledge:
Tickets to Just Mercy
"If we look at ourselves closely, we can change the world for the better," says Michael B. Jordan in the new film Just Mercy. Jordan plays Bryan Stevenson, an activist and civil rights lawyer who spends his career defending people who have been wrongly convicted and not granted proper representation. Based on the 2015 memoir of the same name by Stevenson, Just Mercy centers on one of Stevenson's first cases: Walter McMillian, an Alabama man sent to death row for a murder he did not commit. McMillian, played by Jamie Foxx, was the victim of insanely unfair circumstances. His trials ultimately gained nationwide attention. Jordan and Foxx give pitch-perfect, nuanced performances, and Brie Larson shines playing an advocate who has worked with Stevenson since he founded the Equal Justice Initiative, a nonprofit that seeks to end mass incarceration, excessive punishment, and racial inequality. The story of Stevenson and McMillian's fight is powerful, and it's skillfully told by director Destin Daniel Cretton. To watch Just Mercy is to learn of the injustices of race, poverty, political corruption, systemic bias, and false conviction. To watch is to be educated—and inspired by the movement that can come from mercy, from listening to your heart, and from standing up in the face of wrongness.
Just Mercy is in select theaters December 25 and everywhere January 10. To make a donation to help local communities, see Just Mercy, or to gift an advance screening of the film to your colleagues, friends, or family, click here.
To buy tickets to see Just Mercy yourself, click here.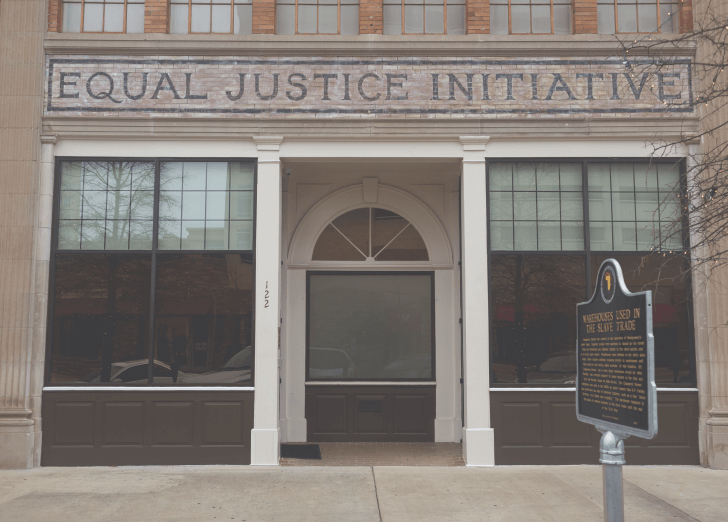 The Gift of Fortitude:
Donation to the Equal Justice Initiative
Civil rights advocate and lawyer Bryan Stevenson founded the nonprofit Equal Justice Initiative in 1989. Based in Montgomery, Alabama, EJI works with people and communities affected by unequal and unjust treatment. Stevenson and his team provide legal services to those who have been unfairly sentenced, wrongfully convicted, or abused while held in jail or prison. In its thirty years of existence, EJI has produced eye-opening reports on racial bias, shedding light on how the American criminal justice system and the death penalty explicitly target people of color. Through its museum and memorial dedicated to victims of slavery and lynching, its educational materials, its efforts to assist those working to reform the criminal justice system, and its services for those impacted by injustice, EJI works to build a path to a more aware and just society in which we all face and overcome inequality.
To gift someone a contribution to the EJI to help propel its efforts, visit eji.org. (Donations via mail can be sent to: EJI, 122 Commerce St., Montgomery, AL 36104.)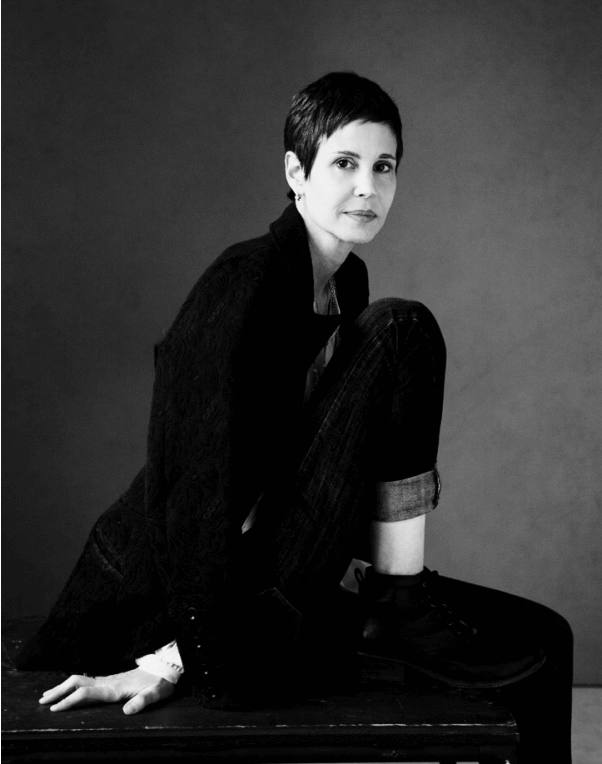 The Gift of Clarity:
Career Coaching Session
Sometimes one of the most meaningful gifts to give is honest, objective counsel. It offers a fresh point of view, which can unlock someone's potential. And it also says: You are seen. An intuitive career coach can bolster confidence and help clients overcome blocks and navigate a winding road—no matter where they find themselves in their life or career. It's about finding clarity, says transformational coach and speaker R.A. Leslie. Guiding someone to see who they are and how they want to spend their energy can inspire them to grow, create, share, and lead. Leslie uses dialogue and journaling techniques to help her clients dig deep, uncovering childhood pain points and societal conditioning. A coaching series with her has the potential to significantly shift perspective, change habits, and tap suffocated creativity.
To gift a series of coaching sessions with R.A. Leslie, visit seeuatnoon.com.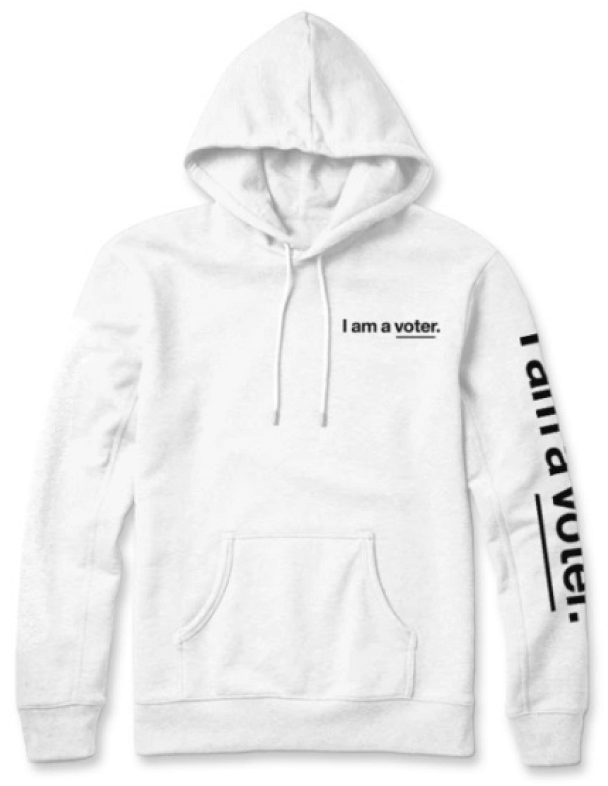 The Gift of Civic Engagement:
I Am a Voter Sweatshirt
The 2018 midterm election saw a historic increase in voter turnout: It was 11 percent higher than the 2014 midterms, the highest turnout in forty years, and the number of 19- to 29-year-olds who voted increased by 79 percent. The impact was tremendous: Today a record number of women are serving in Congress. But still, one in five Americans is not registered to vote. I Am a Voter is a nonpartisan movement driven by the idea that voting is more than a civic duty—it is a civic gift. The organization works to build awareness around voting and civic engagement, providing information on how to increase engagement, creating educational messaging, and encouraging participation on Election Day. This sweatshirt will help spread the word about the mission and hopefully spark curiosity. Because as I Am a Voter states, our democracy works best when we all participate.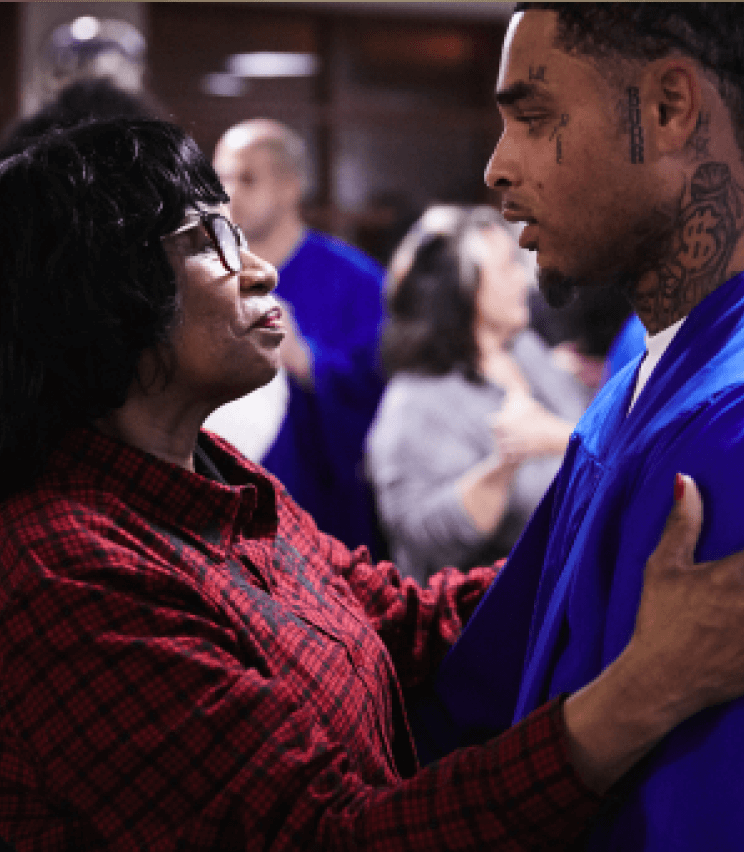 The Gift of a Second Chance:
Donation to Hustle 2.0
Knowing that someone is in your corner and willing to help teach you the tools you need to succeed can be incredibly motivating. Hustle 2.0 works directly with prisons and other organizations to provide entrepreneurship and business development education for currently or formerly incarcerated people. The nonprofit's goal is to empower productivity both inside and outside prison and to increase professional success once people are back in civilian life. (To see the impact this hands-on program can make, watch this short documentary on its recent work with Pelican Bay State Prison.) Hustle 2.0's inclusive education is unlocking redemptive opportunities and reducing recidivism.
To gift someone a donation to Hustle 2.0, or to inquire about volunteering, visit hustle20.com.