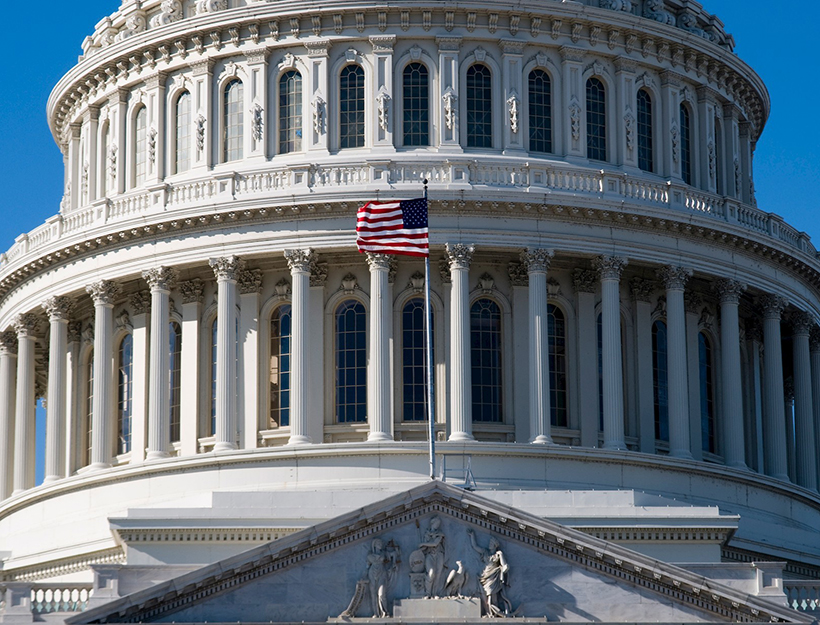 Louisiana's Senate Race Hasn't Happened Yet—and This Is Why It's Important
While most states spent the Thanksgiving holiday taking stock of election results and planning next steps, campaigning is still underway for Democratic candidate Foster Campbell in his home state of Louisiana, where a unique quirk in the electoral system extends elections into December. There, voters picked favorites from a nonpartisan primary on November 8, and the top two finishers compete in a runoff a month later, on December 10. This year, the race could swing the close Senate majority to 51-49 or 52-48, depending on whether it goes to Campbell or his Republican competitor John Kennedy. Republicans have historically held this seat (and Kennedy is favored by most pollsters to win), but it's not inconceivable that Campbell could be the one to flip it—particularly considering that he has the strong support of the state's recently elected Democratic governor, John Bel Edwards. On the eve of the big race, we caught up with Campbell, a former teacher who lives on a cattle farm and has served on the Louisiana Public Service Commission since 2002, to hear about his background, his issues, and what's at stake.
A Q&A with Foster Campbell
Q
What first inspired you to become involved with politics?
A
I started out as a teacher in a poor, rural district where my students faced many challenges. I realized that I was making a big difference in their lives, but that I could do more. At twenty-seven, I ran for the State Senate and fought to make our schools better. I was fortunate that my hard work paid off and I was able to start a billion-dollar trust fund for public education. The money can only be spent in the classroom and the interest continues to pay out to every school in Louisiana every single year, even after all these decades. I'm so proud that I have had chances to make people's lives better. That's why I'm running for US Senate.
Q
You've emphasized that faith is a big part of your life—what role would it play in your role as a Senator?
A
I'm no preacher, but Matthew 25 says what you do to the least of these you do to me. That was Jesus talking. I've tried to make that a cornerstone of my life. That's what led me to fight for families of incarcerated people, to fight predatory loan companies, and to stand up to big corporations. I'll do the same thing for the same reasons in the US Senate.
Q
How has your experience as a teacher influenced the way you think about education?
A
As a teacher I learned that the best way to get a child to really want to learn was to inspire them with the hope that it would make a difference in their lives. But really, I learned that important wrap-around services are essential if you want kids to be successful. That's why I support community schools where kids can access great nutrition, healthcare, and career-focused activities in schools that promote the best experience.
Q
You've shared a bit with the press about your son, who did not survive his fight against bipolar disorder—how has that experience influenced the way you think about mental illness? What would you do to advocate for the mentally ill?
A
Losing Zach was the hardest thing I've ever faced. Louisiana has the lowest mental-health-worker-to-citizen ratio in the nation. Our previous governor decimated mental health access for both outpatient and inpatient needs through terrible funding cuts. Homelessness in our state breaks my heart, particularly because I know most of our homeless suffer from mental illness. Fixing this problem will be among my top priorities in the US Senate. I'll tackle it from a practical perspective that combines healthcare and criminal justice reform.
Q
You're a vocal advocate for restoring Louisiana's wetlands. How will you protect them from sea level rise as a result of climate change?
A
Louisiana has a great long-term Master Coastal Restoration Plan that will help us restore and protect coastal land and save our fresh water resources as well. However, we are about fifty billion dollars short on fully funding the plan that uses the very best science. So, I'll be advocating for parties that have hurt our coast, including big foreign oil companies, to pay their fair share. Most scientists estimate that oil companies have caused about 30 percent of all coastal land loss due to dredging canals to accommodate offshore drilling. I'll also work to restore trust in Louisiana's leadership so we can convince the rest of the nation to invest in our state. We are the gas station of America. Saving Louisiana's coast means saving our whole country.
I am the only candidate in this race that will even acknowledge that we have man-made climate change. We can address the causes and the impacts of climate change, and I will fight to make sure that we do by utilizing the best science to make policy that is fair to business and also promotes healing for our coast, and a cleaner environment for future generations.