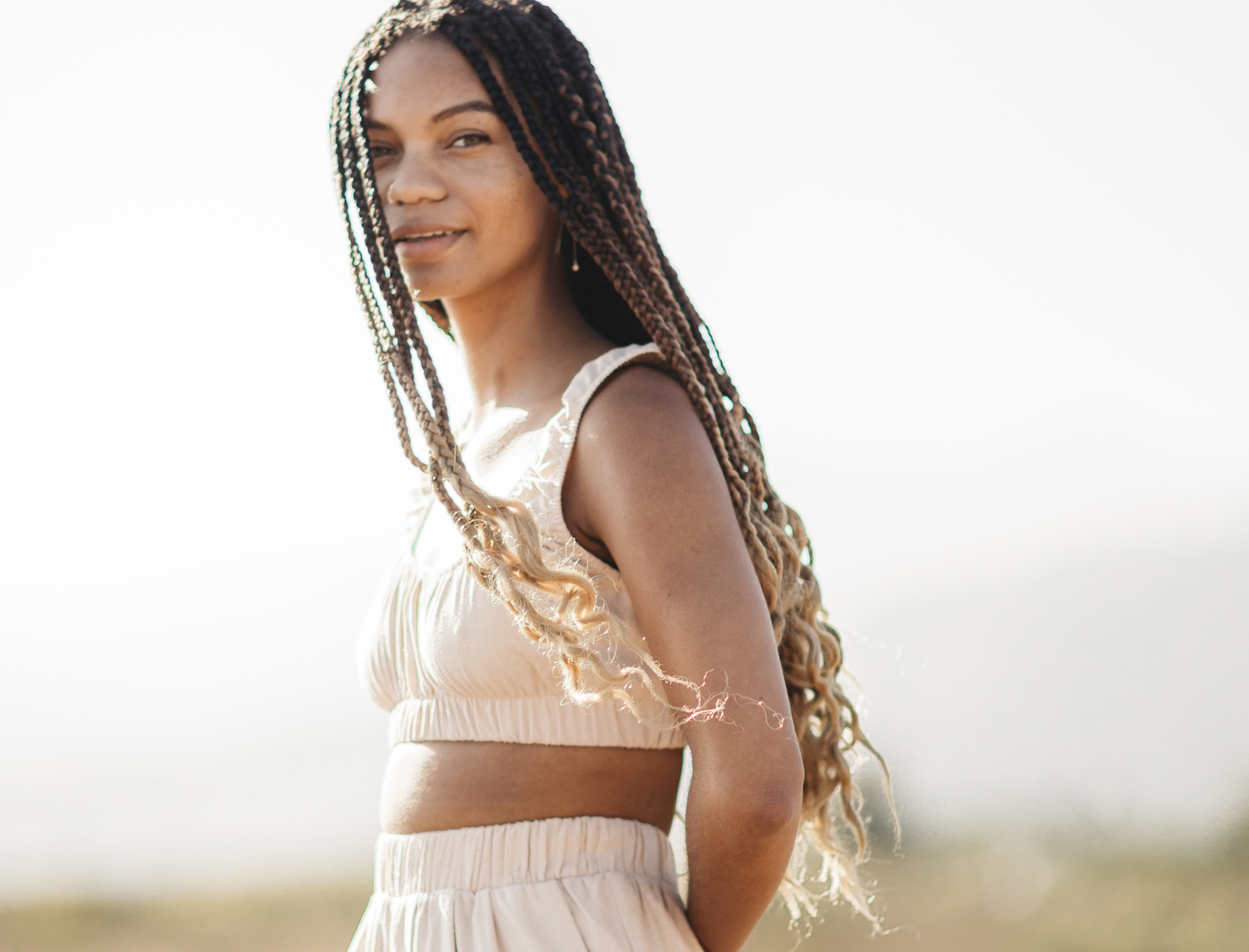 Photograph by Alexa Miller Gallo
THE MINIMALIST
Meet the Eco-Activists Making
Environmentalism More Inclusive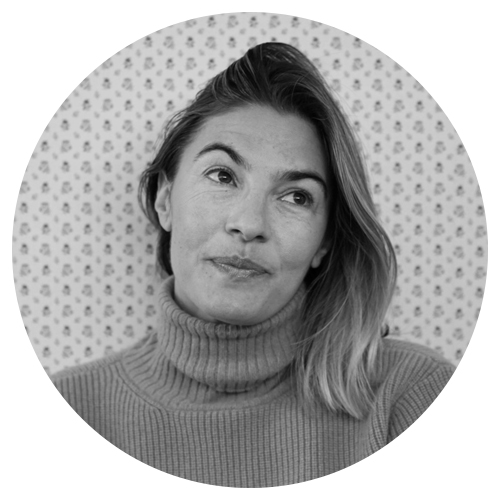 Andrea Arria-Devoe, a longtime editor at Daily Candy, is the executive producer of Straws, a documentary about how ditching plastic straws can make a massive difference to the environment. She is also on the Executive Advisory Board of Plastic Pollution Coalition. In her column for goop, Arria-Devoe explores everything from countertop composting and shopping bulk to environmental justice and shade equity.
In the wake of the protests over the murder of George Floyd, Ventura, California–based sustainability writer and activist Leah Thomas (above) posted a pledge on her Instagram account (@greengirlleah) calling on environmentalists to support Black Lives Matter and to stop ignoring the intersections between the environment and social justice.
Originally from St. Louis, Missouri, ten minutes from Ferguson, where Michael Brown was killed in 2014, twenty-five-year-old Thomas had been advocating for intersectional environmentalism since her days as an environmental science and policy major. She felt a huge disconnect studying the climate crisis with zero inclusion in her coursework of environmental racism. For instance, toxic facilities like coal-powered plants and incinerators located in low-income neighborhoods put Black and Brown communities disproportionately at risk for health issues like asthma and cancer.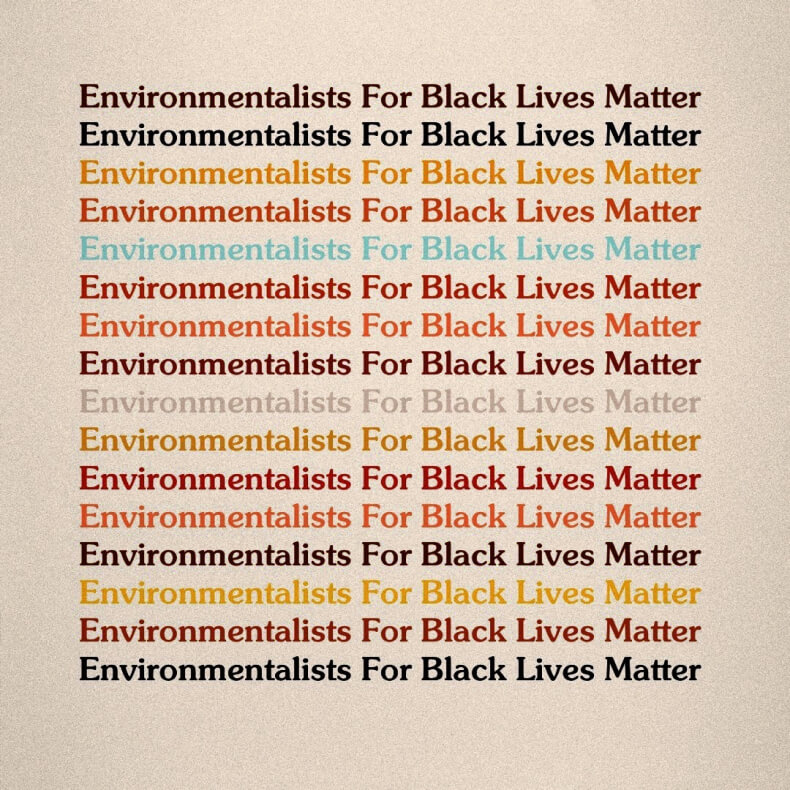 When Thomas's post went viral, it seemed that the sustainability community at large was finally ready to look at the direct correlation between the poor treatment of people and the degradation of the planet. With a team of eco-activists, she quickly launched the Intersectional Environmentalist platform.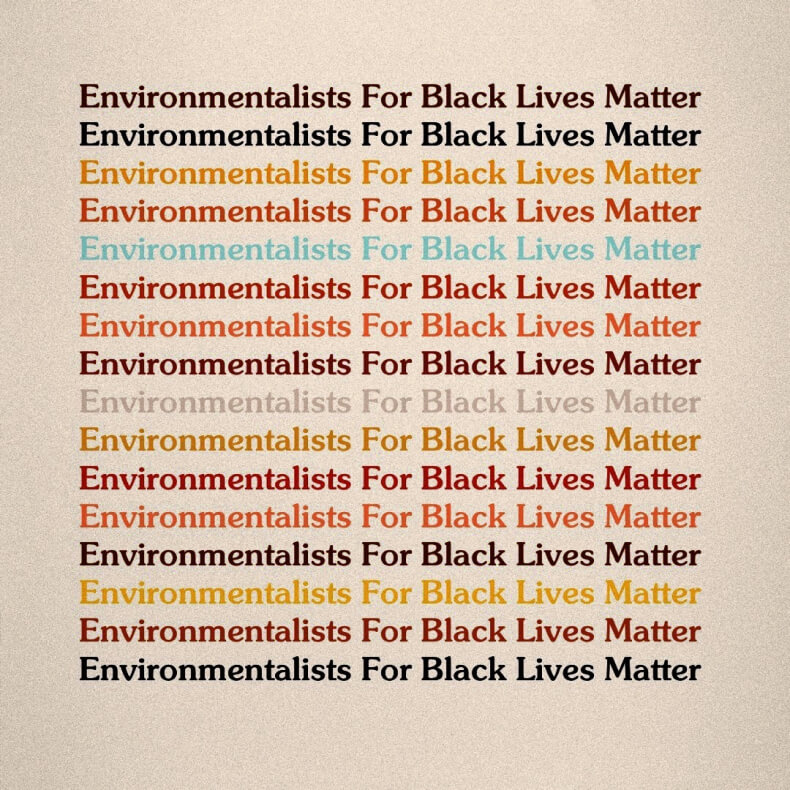 Creating a place for people to go to educate themselves was the site's first intention. "I was getting so many messages asking me about next steps and what books and scientific articles to read," says Thomas. "I felt obligated and ready to provide additional resources."
The platform currently highlights six communities (Black, Latinx, US Indigenous, LGBQT2S+, South Asian, and Allies) with the aim of showing how different ideologies and cultural backgrounds can influence a person's relationship to nature. Those wishing to learn (or unlearn) will find books, articles, and research documenting the ways environmental hazards—like poor air and water quality—are devastating BIPOC communities. [Editor's note: We've had the honor of interviewing some of the featured authors, including Rhiana Gunn-Wright, Harriet A. Washington, and Ibram X. Kendi, on The goop Podcast.]
You'll also find links to works such as Camille T. Dungy's Black Nature, an anthology of poetry by African Americans about their experiences with the land. The site succeeds at making heavy subject matter feel accessible with eye-catching graphics and different topics of interest, including waste, fashion, agriculture, and beauty.
The platform's second, more ambitious goal is to create an intersectional environmentalist certification program. Since the original post, more than 300 businesses in the sustainability space, as well as tech, food, and beauty, have expressed interest in partnership. Thomas and her cofounders, Diandra Marizet Esparza and Sabs Katz, realized that they needed to create some kind of accountability metric to help companies incorporate the tenets of intersectional environmentalism into their mission. Thomas says, "I saw so many incredible brands posting what I had written and saying they were taking the pledge," says Thomas. "But I didn't want there to be more greenwashing or Black Lives Matter–washing happening, where a lot of organizations share content and say they identify but don't follow through with any internal work."
Tapping into their shared experience working in corporate culture and with certifying bodies like Fair Trade Certified, 1% for the Planet, and B Corps, Thomas and her team realized that even those esteemed organizations didn't have any metrics for diversity. "We saw it as an opportunity not to call people out but to call them in by providing tools for making an environmental organization inclusive and safe for people of color."
The intersectional environmentalism accountability program's parameters will be released shortly, and the team has created a diverse council of younger climate activists to help mentor companies through the process.
"We often see companies fail to partner with those who can consult on culturally relevant campaigns and initiatives, which leads to outpourings of valid criticism around cultural harm and tokenism," says Esparza. "The accountability program will uncover the ways noninclusive work culture is perpetuated and will equip businesses with proper tools to know when—and how—to pass the mic."
As individuals, amplifying the voices of people of color within the environmental movement is also one of the single most important actions we can take for making lasting and true change. "When people become aware of the of existence of environmental racism, the instinct is to go into savior mode," says Thomas. "Don't go into a community and say, 'Let me fix this for you.' Instead, ask, 'How can I support the work you are already doing?'"
The platform is an excellent guidepost for identifying those BIPOC activists who are already fighting in their own communities. Supporting writers and artists bringing awareness to these issues is also a powerful action. And last but not least, simply sharing a post can bring attention to a particular environmental injustice.
"The future of environmentalism is intersectional and inclusive," says Thomas. "It takes all of us to save the planet."