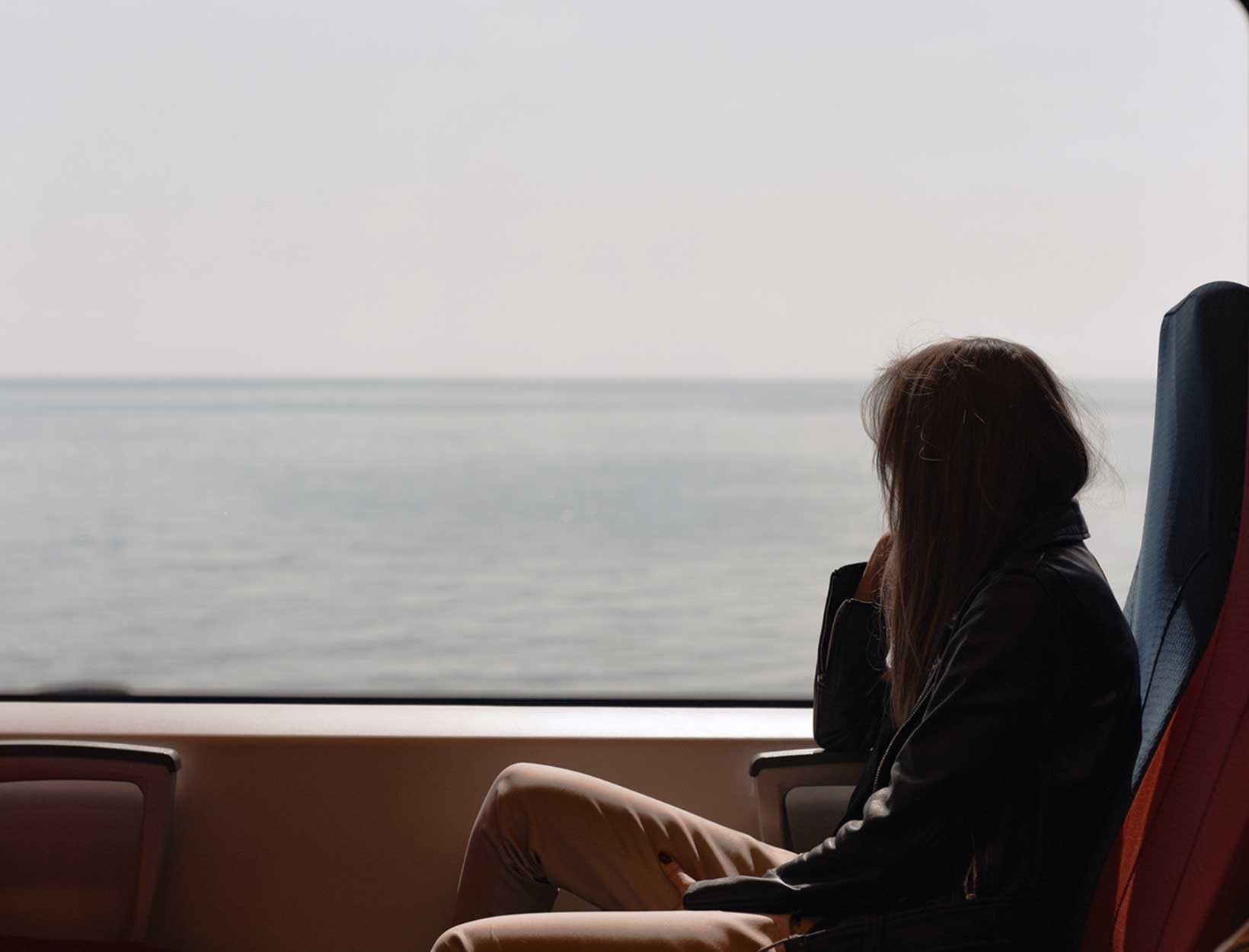 THE MINIMALIST
How to Be a Greener Globe-Trotter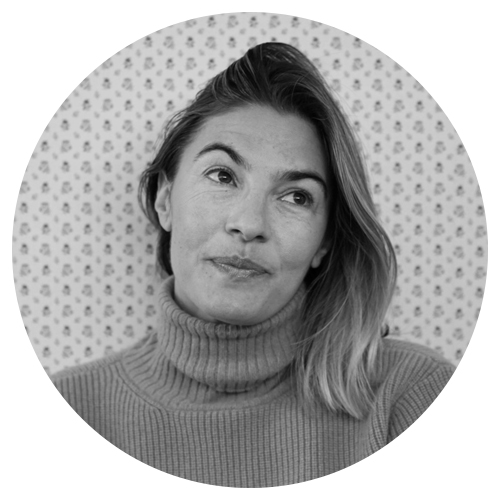 Andrea Arria-Devoe, a longtime editor at Daily Candy, is the executive producer of  Straws, a documentary about how ditching plastic straws can make a massive difference to the environment. In her column for goop, Arria-Devoe shares her extensive knowledge about the best countertop composter, how to shop bulk, and other hacks for living the chicest, greenest life possible.
Editor's note: This was written prepandemic. No one could have predicted the massive toll this crisis would take on humanity and the travel industry. The devastating blow to people, economies, and conservation efforts entirely reliant on tourism cannot be minimized. And yet, Mother Nature's mandatory grounding has forced us to slow our breakneck pace. Let's learn from the suddenly bluer, cleaner skies and seas and take our stewardship of the planet seriously.
As the industry recovers, it has a golden opportunity to move forward in a more sustainable community- and footprint-conscious way—and so do we. Read on for ideas on how you can (hopefully, soon) see the world and support it.
Shame doesn't serve any of us—just ask Brené Brown.
Shame also won't solve the massive environmental impact of flying. Flight shaming, or flygskgam—a grassroots movement born in Sweden urging people to use alternative means of travel—gained traction on social media when activist Greta Thunberg took a two-week sailboat journey to attend the 2019 United Nations climate summit rather than an eight-hour flight from Stockholm to New York. Thunberg's move struck a chord with many young travelers and academics and succeeded in bringing more awareness to the issue. Aviation is a notoriously dirty industry and accounts for 2 percent of all global emissions—a number that is rising, according to the Air Transit Action Group.
But let's face it: Though we might feel guilty about the impact our travel has, shame won't stop us from attending our best friend's destination wedding or a long-planned family reunion or an important business meeting. Traveling the world has long been something to aspire to. It connects us to one another, educates us about other cultures, and provides jobs for those in the tourism industry. So how do we reconcile the good parts of traveling with the bad?
For starters, when you do have the luxury of time, take it. Slowing down can sweeten the journey. Avoid flying very short distances, and consider a train adventure (some sources, such as Carbonfund, tout trains as a more environmentally friendly option than planes). But when slower travel isn't an option, there are ways to green your air miles.
Choose Your Airline Wisely
Many major airlines have recently pledged to go carbon neutral by purchasing offsets—investing money in projects that cancel out the impact of emissions, like tree planting and regenerative agriculture.
Delta and Air New Zealand, for example, allow you to directly offset your travel when you purchase your ticket. If your airline doesn't offer this option, it's easy to do through an organization like Carbon Fund or Sustainable Travel International. To figure out what your carbon footprint will be, simply enter the miles of your trip on the site. A one-way trip from New York to Los Angeles in economy class, for instance, creates 1,237.5 pounds of CO2 and will set you back only $7.24 to offset. If it's within your budget, take a direct flight—planes produce more CO2 during takeoff and landing.
Some skeptics argue that going carbon neutral isn't enough because it's not actually changing the root of the problem: our dependence on planet-warming jet fuel. To tackle this problem, some airlines are powering their planes with biofuel, an alternative fuel made from biomass or renewable sources, like plants and waste material. Since 2011, KLM has successfully flown passengers from Amsterdam to Paris using waste vegetable oil, and Virgin Australia recently announced that it had flown over 700 flights in partnership with Gevo, a company that works with farmers to create low-carbon aviation fuel from carbohydrates like corn. JetBlue has also committed to using sustainable fuel on flights out of San Francisco, in addition to purchasing offsets for all of its domestic flights.
Reduce Your Waste
From the excessive use of cocktail napkins to the plastic shrink-wrapping of blankets, headphones, cutlery, food boxes, and, well, basically everything, the amount of trash generated on a single flight is staggering. It's estimated that air travel is responsible for 10 million tons of waste every year. Reckoning with these stats, airlines are starting to tackle the problem through various initiatives.
In 2019, HiFly out of Lisbon became the first airline to fly completely plastic-free, swapping out single-use plastic cutlery and containers for bamboo and other compostable alternatives, preventing an estimated 770 pounds of single-use plastic pollution from entering the environment. In addition to ditching single-use plastic straws and stirrers and being a leader in recycling efforts, Alaska Airlines collects all of the coffee grounds brewed on board for composting. Quantas flew the first zero-waste flight last spring, replacing around 1,000 single-use plastic items and doing away with things like individually packaged creamers and Vegemite altogether. At the end of the flight, the crew collected everything to be reused, recycled, or composted.
While these efforts are applauded, the complicated nature of airports can make the execution of waste collection and sorting a major challenge, which means it may take years for these things to become standard practice. In the meantime, consider it good eco-hygiene to be responsible for reducing your own trash. Set an example for your fellow passengers by refusing single-use plastic water bottles. Some flight attendants might give you the side-eye or flat-out refuse, but more often than not they will let you fill up your own cup or water bottle. You can also reuse the beverage cup the airline gives you and stash a set of wooden cutlery (no knife) if you plan to order food on the plane or pack your own meal.
Travel Like an Activist
Where we go and what we do once we land is just as important as how we get there. Choosing hotels, resorts, and tour operators committed to sustainability makes it much easier to be an environmental steward while we're traveling.
ItmustbeNOW.com is a comprehensive resource for making responsible travel decisions, offering tools to help you choose a carbon neutral hotel and highlighting alternative cities to visit in an effort to combat overtourism. A legacy project of hotel-industry veterans Alexa and Onno Poortier, the online platform connects travelers with places that care about their impact on people and planet through discussion, research, and tools. More importantly, it calls on the industry to immediately step up its actions to be a part of the climate change solution.
In 2017, Ben Pundole of Edition launched Stay Plastic Free, a campaign challenging hotels to eliminate 100 percent of the single-use plastic items—including room cards, cups, water bottles, and bathroom amenities—that they use. The campaign also partners with vendors to ensure that plastic alternatives are more affordable to the greater hospitality industry.
Responsible Travel is another activist travel company dedicated to making tourism more sustainable. Specializing in authentic travel—the opposite of one-size-fits-all, packaged travel—the organization campaigns for change on many issues and offers over 700 guides for exploring the globe responsibly. Bonus: When you book a vacation through the site, you can choose to send a disadvantaged child on a day trip through the Trip for a Trip program free of charge.
Lastly, walk the walk even when you're on vacation. If you turn the lights off when you leave the house at home, don't forget to do it when you're at a hotel. Return your key to the front desk, don't leave the water running when you brush your teeth, and, of course, reuse your towels rather than asking for freshly laundered ones each day.