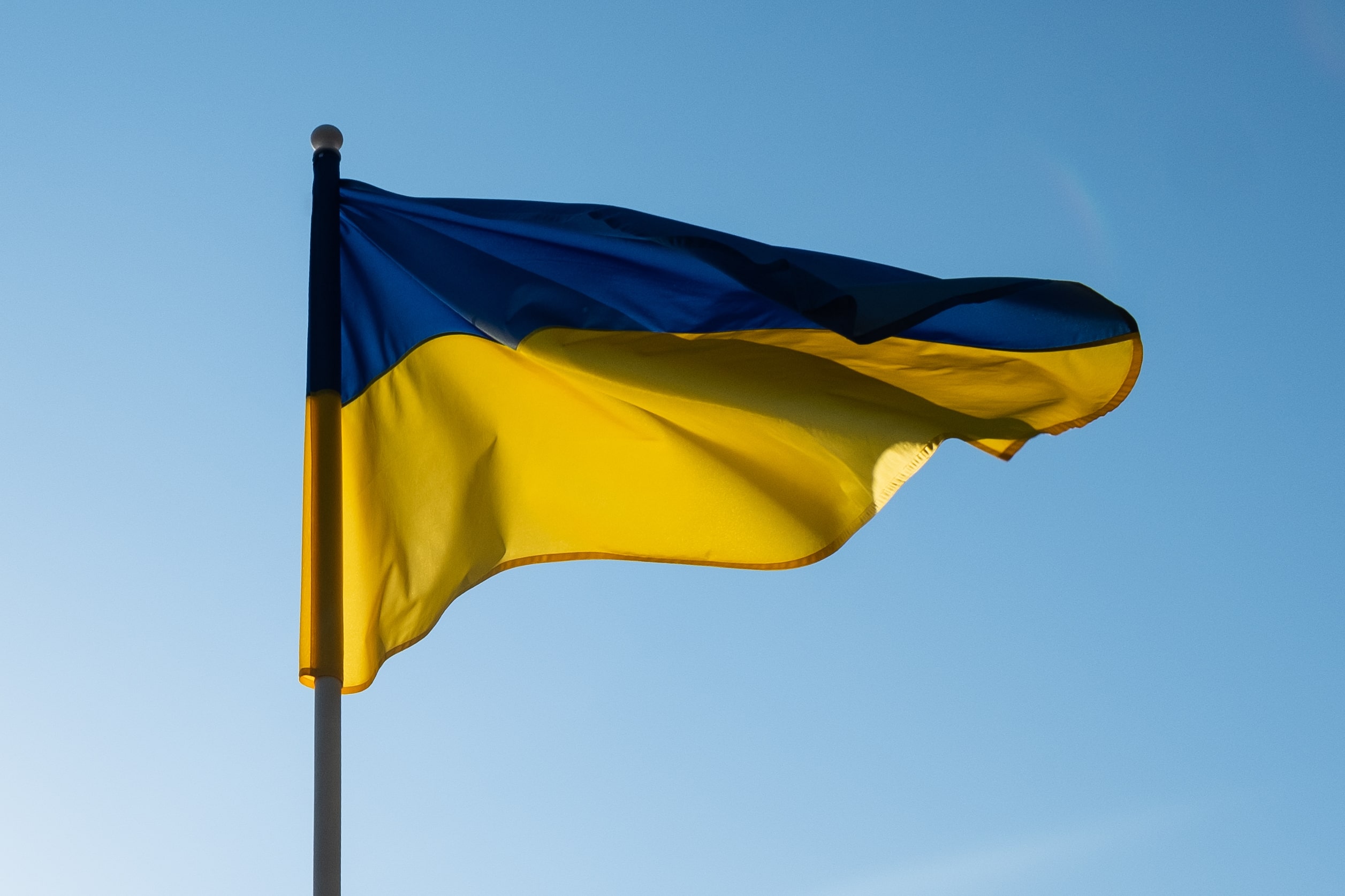 How to Help the People of Ukraine
Russia's unprovoked invasion of Ukraine began on February 24, forcing civilians to become soldiers, first responders, and refugees overnight—and further contributing to a raging refugee crisis caused by violence and war in other places around the world. The images of Ukrainian women giving birth in metro stations turned bomb shelters, of traumatized children, and of cities reduced to rubble are just a snippet of a full picture that's unimaginable to most of us. Many of the families affected still have vivid memories of the last war; some, even the one before that.
Glimmers of light in the darkness continue to come from the volunteers and organizations providing essential support in Ukraine and at international borders. While by no means comprehensive, the below list offers ways that all of us, however far away, can support Ukrainians, refugees all over the world, and the helpers on the ground with monetary donations.
ON THE GROUND
The Chef Relief Team at World Central Kitchen (founded by José Andrés) was one of the first organizations on the ground at the Ukraine-Poland border crossing to serve hot meals to refugees, most of whom arrived on foot. Over the course of a few days, they've expanded to Romania, Moldova, and Hungary and set up operations in restaurants in several Ukrainian cities.
Before February 2022, Doctors Without Borders was working in certain regions of Ukraine to train local medical professionals and provide essential health care. Now it's focused on emergency response in Ukraine and in border countries accepting refugees.
Global Empowerment Mission's team of first responders is currently set up at the Ukraine-Poland border to help organize evacuations for Ukrainian and non-Ukrainian refugees, temporary housing in Poland, supply and food drops to affected cities, and more.
Red Cross workers are experts at mobilizing volunteers in key locations to distribute food and supplies to the hardest-hit communities. Right now, in Ukraine, they are providing first aid training to civilians, delivering much-needed supplies, and helping with evacuations. They're also set up in neighboring countries to help place refugees in temporary shelters.
US-based Nova Ukraine was founded in 2014 during a time of violence and political unrest in the Donbas region of Ukraine. The organization is dedicated to spreading awareness about Ukrainian culture and meeting humanitarian needs. Now its focus is on evacuation assistance, legal and housing support for refugees to the US, and vital first aid kit distribution to civilians and servicepeople in Ukraine.
REFUGEE AND IMMIGRANT SUPPORT
Immigrant Defenders Law Center: Navigating the US immigration system is incredibly difficult. IMMDEF provides legal counsel to both kids and adults (detained or not) in Southern California.
The UN Refugee Agency: A significant percentage of refugee and at-risk Ukrainians are elderly. UN Refugees is working in Ukraine and in neighboring countries (Poland is accepting the bulk of people) to ensure that their immediate needs, as well as those of children and families, are being handled.
This is About Humanity: The US-Mexico border is ground zero for separated families. This organization, founded and run by women, organizes humanitarian trips to the border to distribute everything from kids' clothes to clean water between the nine shelters it supports. Once families make it into the US, TIAH helps secure legal aid and other necessities.
CHILDREN AND FAMILY SERVICES
Since 2015, in the wake of the violent unrest of 2014 in Ukraine, Voices of Children has been lending psychological support in the form of art therapy and individual counseling to children dealing with war-induced trauma. Right now, the organization has jumped in to help with evacuation efforts and to provide emergency psychological assistance.
The global mission of UN Women is to fight for the basic human rights of every woman and girl. In times of crisis, it provides humanitarian relief via like-minded local partners.
Save the Children, which has existed for more than a century, has a three-pronged approach to its humanitarian work: child education, health care, and safety. In times of emergency, it offers immediate assistance where it's needed most.
UNICEF currently serves nearly 200 countries. Its mission is to advocate and demand positive outcomes for at-risk children.
FOR ANIMALS
International Fund for Animal Welfare is sending much-needed funds for dry food, supplies, and veterinary care to local shelters in Ukraine. Its conservation efforts span the globe.
The Humane Society is partnering with smaller animal-welfare organizations (shelters, rescues, vets) in Ukraine and neighboring countries to ramp up their ability to help and take in pets.