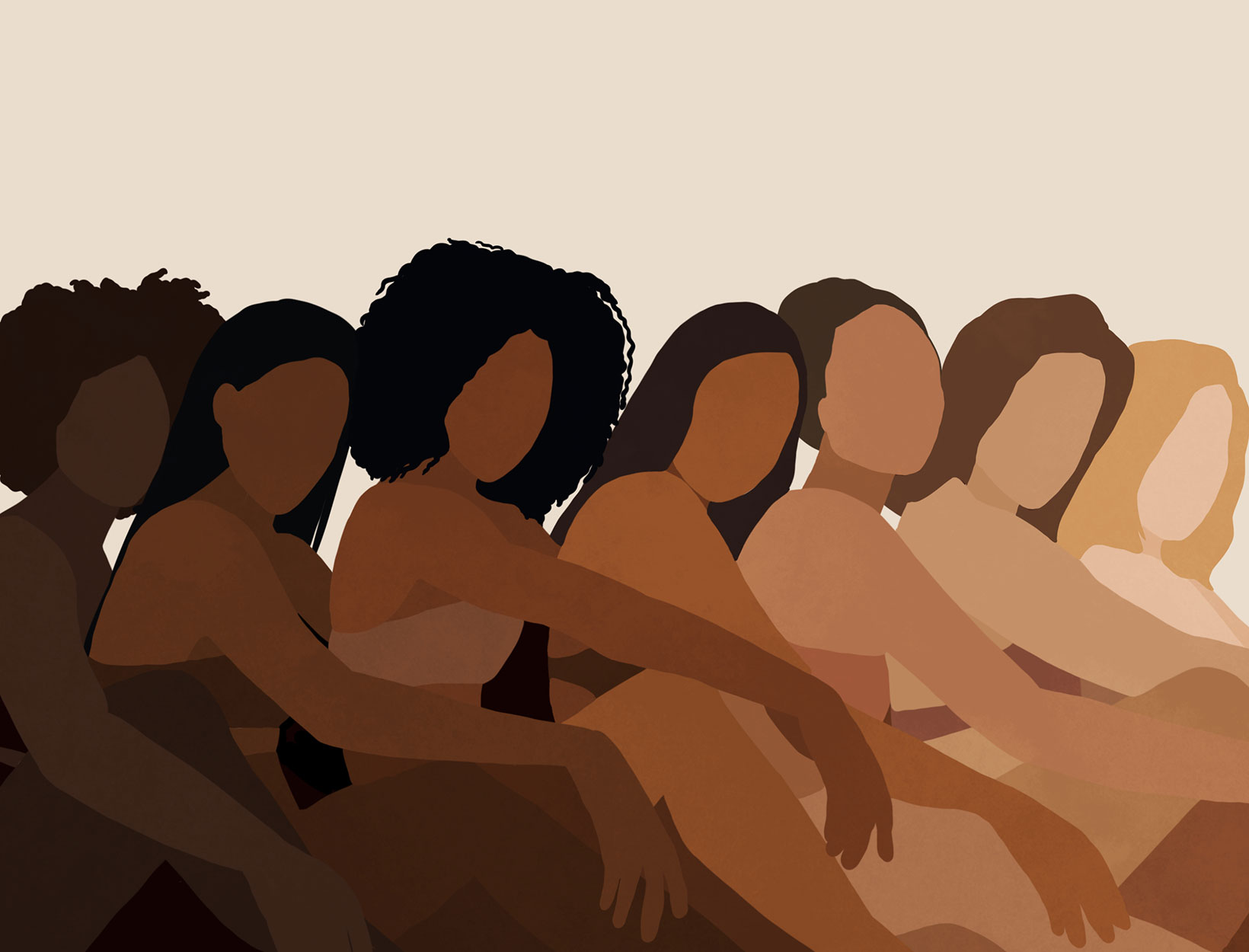 Illustration by Mikenzi Jones
Moving beyond Performative Allyship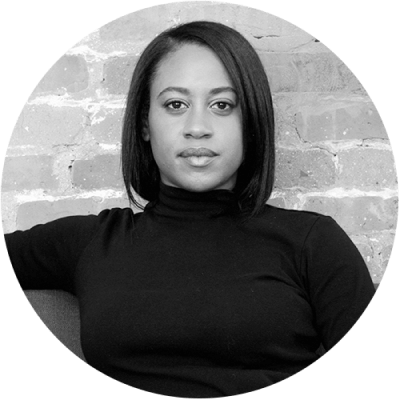 When Dive in Well founder Maryam Ajayi (she/her) approached us with an idea for an essay on how White people can be better allies to the Black community, we were all ears. What Ajayi delivered: a very raw, very real picture of what seven Black wellness practitioners are feeling now. Notes on why engaging with conflict, contradiction, and discomfort is vital work. And a reminder that anti-racism isn't about ticking off boxes on a checklist.
---
Going beyond Allyship for Black Lives
I can honestly say that the past three months have been the most consistently traumatic of my life. From the pandemic that is killing folx from marginalized communities—especially Black ones—at disproportionately higher rates to the racism genocide hitting a contemporary peak, I've never been more afraid to be Black in my entire life.
Yet I've also never been prouder to be Black. I have a sense of power that I, along with other Black people and our Brown and Indigenous family, have the innate ability to course-correct an entire world. That is, if White and White-passing people, the people who have been oppressing us for centuries, step aside and start doing some real work—internal work—and show up in true solidarity.
Right now, White and White-passing people have an opportunity for personal and collective growth. This is the time to step up for the Black community as they never have before with a sense of immediate emergency. Why? People are dying.
In order to really make long-term, meaningful change, White and White-passing people need to go beyond allyship and make Black Lives Matter a lifestyle.
But what does that look like? In my pursuit to continue to dismantle systems of oppression in the wellness industry, I wanted to write about what allyship looks like and what it would feel like on the receiving end. But then I paused and thought: Do I have the right to speak on behalf of all Black people? The answer: no. That would be myopic. Black people, although we all are moving through similar trauma and grief, are having complex and evolving experiences as we navigate this moment in history. Our views are unique, which means our needs vary.
I set out to speak to six Black people serving the well-being of the Black community (this list is not comprehensive—there are so, so many more people—but I am bound by the limitations of time and energy!) to get their perspectives in order to share them with White and White-passing people. The result? Different opportunities for White and White-passing people to show up better for Black folx right now.
This is not a formula: You'll have to take what you will, do research, and make decisions about what feels right for you. And expect these to change over time.
---
Acknowledge, Sit with, and Examine Your Own Racism
The first rule of anti-racism? Admitting you are racist. And guess what? I had to, too. I spent years unpacking my internalized racism. I still have to uncover and heal parts of it. Every White and White-passing person must get to this starting point in order to begin anti-racist work.
Artist and healer Jordi (she/her/they/them) puts this work in the context of energetic growth: "Energetically, really surrender to the fact that you are anti-Black. Say it aloud. Write it down, tell it to yourself, and invoke the spirit of curiosity to find out where in your life that anti-Blackness is showing up. Do the labor of reversing and healing those aspects of yourself."
Rachel Ricketts (she/her)—a racial justice educator, spiritual activist, healer, and author—notes that this goes beyond your relationship with Blackness. It's about how you relate to LGBTQIA+ communities, too: "Examine yourself from head to toe and inside out, and that also means unpacking your biases as they relate to queer and gender nonconforming people."
Unlearn
For those ready to do this work, get ready for the greatest unlearning of your life. Start with facing the fact that everything you have been taught about race is most likely a lie. Meet all your discomfort with grace. Change never comes with comfort.
Paris Alexandra (she/her), a cofounder of BK Yoga Club, shares the importance of relearning what we think we know about history as well as recognizing how racism shapes the foundation of our contemporary world: "White people need to learn the history of White supremacy and start to recognize how they benefit from it, both personally and systematically." She emphasizes that White people should do their internal work "without co-opting the struggle for their own gain": Allyship means centering the people you are advocating for—learning from them and not speaking over them. It's not about bettering your own reputation, and it's definitely not about profit.
Ricketts adds that anti-racism isn't about reading the right books or posting black squares on your social media. The movement for Black lives isn't about this particular point in time at all: "This is a movement, not a moment. We are in a Black genocide. We always have been."
Carry Your Own Emotional Weight
I have been inundated with messages from White and White-passing people apologizing for their racist behaviors and wanting to unpack their role in upholding White supremacy. Every Black person I know is experiencing the same. While well-intentioned, these kinds of messages layer further trauma on the Black community. We're emotionally depleted already. We can't navigate this internal battlefield for you.
"Tired is the understatement of the century," Rickets says. "Anti-Blackness is perpetuated by everyone, even Black people, so being Black means we are forced into a constant state of grief. Black genocide in the middle of a pandemic is on a whole other level. I understand if you're all up in your feelings right now, but stop taking that out on us. Do whatever you need to do to work."
Sinikiwe Dhliwayo (she/her), the founder of Naaya, asks that people discovering their own internalized racism keep their awakenings to themselves. It's not the job of Black people to congratulate or comfort you for acknowledging racism. "It's not our job to make your work comfortable," Dhliwayo continues. "Anti-racism work is uncomfortable."
Have Difficult Conversations in Your Own Community
Black Americans have been caring for our own communities for the past 400 years. If you have had your eyes shut and are just now coming into anti-racism work, know that those conversations are most needed within communities that aren't as used to having them.
"I think when people hear calls for 'support' or feel called to 'help' the Black and Brown communities, they might put themselves in the role of a savior," says Alexandra. "The most impactful work you can do is within your own community."
"Talk to your White colleagues and friends so that your Black friends and colleagues don't have to," says Joél Leon (he/him), a poet and performer focused on Black stories. At the same time: "Don't let fear inhibit the work of showing up," he says. "Doing something imperfectly is better than doing nothing at all. Acknowledge your privilege and recognize that doing so does not make you a bad person—we all have some level of privilege. Your guilt and shame surrounding it is rooted in ego, and there is no room for ego in a revolution of this magnitude."
Reeducate
Imagine showing up to a dinner party 400 years late. You can't expect to be caught up on every conversation that has gone on in the past 400 years in the first five minutes after your arrival. You are going to have to put in some work to get there, and it's going to take time. Map out the educators you want to work with, the courses you want to take, and what books are on your anti-racist reading list. Remember, you can't get a degree in less than a year, so this is a long-term plan—think six to twelve months, as a start.
Dhliwayo explains, "There is no quick fix, but my life depends on you doing the long-term work. Learn from Black and Brown people—start with How to Be an Antiracist by Ibram X. Kendi—because you can't learn from someone who has the same experience as you." She emphasizes that not every Black person wants to talk about racism or educate others on anti-Blackness. "You can't expect that because I hold a Black identity, I want to be your teacher," Dhliwayo says.
That said: "You don't have to do it alone," says Jordi. "Have a buddy system with other White people to really talk about and unpack anti-Blackness."
Redistribute Wealth
Given the role of White supremacy in creating extreme disparities of financial wealth and social access to financial opportunities, White and White-passing people need to have a plan for redistributing their resources.
Shydeia Caldwell (she/her), the founder Black Girl Magik, suggests that White people can "start by supporting the work of Black companies, Black small businesses, Black nonprofits, Black collectives, and Black creatives through redistributing finances and providing access to their networks, so that they can uplift, share, and empower our work."
Jordi shares that this is not something that can be done by writing a check. This is long-term financial planning: "There is a deep responsibility for paying your dues," they say. "Whether that is financially—channeling half of your resources toward justice, equality, well-being, and support—or energetically, which could mean your internal healing work."
Show Commitment
I suggest getting out a pen and paper. Start by writing down your six- to twelve-month education list. Work through how you are going to redistribute your wealth. Make a daily, weekly, monthly, and yearly plan to be anti-racist. Place this somewhere you can refer to daily. Write it down in your calendar or set a digital reminder to check in on this list every three months.
"Understand and embody anti-racism daily," says Caldwell. "Understand that in order for this time to make a real long-lasting impact, you have to commit to a lifetime and a lifestyle of dismantling racism within your governmental systems, institutions, workplace, family, and social circle—and within yourself. Anti-racism is not a practice. It is a lifestyle that all non-Black people have to integrate and embody."
At the end of the day, this is a movement rooted in love.
Leon explains, beautifully: "White people have come with all the empathy; without judgment; without ego, biases, or projections; with open hearts and minds, ears, and mouths: How can we listen? How can we help? It is easy to view love as a passive act when we're talking about protest and the revolution taking place. But I'd argue that love is at the center of what is transpiring right now—a love of and for community, Black lives, and real change. There is no one right way to heal ourselves, but healing is in order for the long road ahead."
I hope this guidance has broadened your perspective. I hope you take time to sit with the feelings that have come up. I encourage you to make a long-term commitment to a life of healing your Whiteness—which means going within and taking action, because that is the only way for us all to be well.
---
Maryam Ajayi is the founder of Dive in Well, an initiative for cultivating diversity, equity, and inclusion within the wellness industry. She is a Reiki master, a breathwork practitioner, and an Akashic records reader.