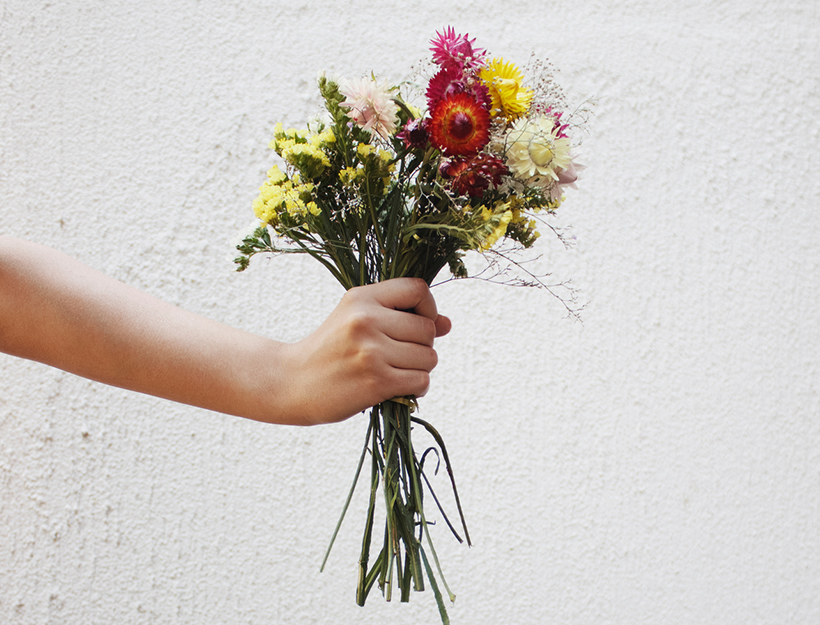 How to Help in Times of Need
When life throws a curveball, it's good friends and family that always pull us through. But when a cousin, sister-in-law, neighbor, or close colleague is experiencing a new (or ongoing) challenge—happy, sad, exciting, stressful—it isn't always obvious how we can best support them. One general rule of thumb we've come to know: Veer away from vague, general offers, like "Call me if you need anything." Instead, offer specific help: "Can I take over the kid carpool run next week?" or "What is a good night to drop off dinner." We've collected a stash of some insider, how-to-help tips—whether you know someone who just had a baby, moved to a new city, received an unexpected diagnosis, or might otherwise be experiencing extreme stress.
Ease The Burden
Tips for taking a few things off their hands, so they can focus on what really matters.
The concept behind Meal Train is definitely a why-didn't-I-think-of-that idea. The shareable online calendar lets friends and family sign up to bring meals to the person in need without putting the burden of orchestrating it all (and storing excess food) on the recipient, who also has access to the calendar: They can change the drop-off location, enter allergies or other special needs, and indicate the days when they most need help. Lotsa Helping Hands is particularly good for longer-term situations, as the person in need can use it to identify good visiting hours and other areas where a hand might help, like with household chores or babysitting.

Fancy Hands assistants can do all kinds of things, from scheduling appointments, to making customer service calls, to doing research. The website makes it easy to gift credits, which allows the person in need to outsource little tasks and focus on the big stuff. This is a game-changer for someone going through a move.

Big events (from funerals to births) often bring out-of-town guests. Give a friend the gift of privacy by offering your guest room to friends and relatives, so they still have their home to themselves.

Laundry is the last thing anyone wants to think about in a crisis—offer to help with cleaning and other household chores, or ask one of your teenagers to mow the lawn or shovel the sidewalk. If you're helping from a distance, gift a credit to a service like washio or TaskRabbit.
Pamper
Sometimes there's just no substitute for the healing power of touch.
We're big believers that an at-home massage can really make a difference. Soothe and Zeel are in most major cities and make it easy to give a gift card.
And sometimes there's just nothing better than opening a box full of luxurious awesomeness:
We're Thinking of You
Making the effort to remind someone they're in your thoughts is sometimes the most thoughtful thing you can offer.
The pollen from flowers can be problematic in a hospital, and a potential burden if the patient is moving from room to room or is going home after a short stay. Instead, opt for gifts that can be shared with nurses and doctors, things like snacks and desserts—chocolate truffles work great, as do any of these cookie recipes.

For the tech inclined: Physical mementos are great but the idea here is to create a vault of good memories and well wishes that a friend can access anytime, anywhere, with a tap of a button (provided there's WiFi). With a group of friends, collect photos, notes, videos, etc.—Dropbox is an easy storage house for this kind of thing. And then compile into a Tumblr page, or website via user-friendly platforms like Squarespace or Wix.

A book for (almost) every situation:
Situation-Specific
There are some situations that call for specific types of help—we call them out below.
Long-term treatments like chemotherapy can drag on for months—help a friend count down with a gift to look forward to after each round of treatment. Classics fans might enjoy the Penguin Drop Caps series, which is made up of 26 collectible hardcovers. Each cover features a beautifully illustrated letter of the alphabet: A for Austen's Pride and Prejudice, B for Bronte's Jane Eyre, and so on. Non-readers might like a collection of art prints—we love the idea of spelling out something meaningful with William Wegman's alphabet series.

Everyone wants an excuse to shop for baby clothes, so new moms are usually inundated with blankets and onesies—and while they might have nursery drawers stuffed with knick-knacks, there's no such thing as too many books. Send over favorites from your childhood, or seek out universal classics like Make Way for Ducklings, Caps for Sale, and Corduroy. While you're at it, pick up some options for older brothers and sisters, who could use a little extra attention with the new sibling around.

Caregivers of any kind, from new moms taking care of young ones to friends with aging parents, could use a night out on the town. Offer to babysit or stay in with mom, and send them out with a gift card to a favorite restaurant in town.
Looking Ahead
One of the most practical gifts you can give someone is thank you cards; with so many people pitching in, some beautiful stationery with which to express their thanks is invaluable. A set of gorgeously cut Smythson notecards is a great fail-safe.
Right at the moment of tragedy is when the whole neighborhood steps in to help. Check in a month, two months, and a year after an event/tragedy—we know a group of friends who sent someone to a widow's home each night for months, helping to get the kids to sleep and making sure she didn't have to be alone.