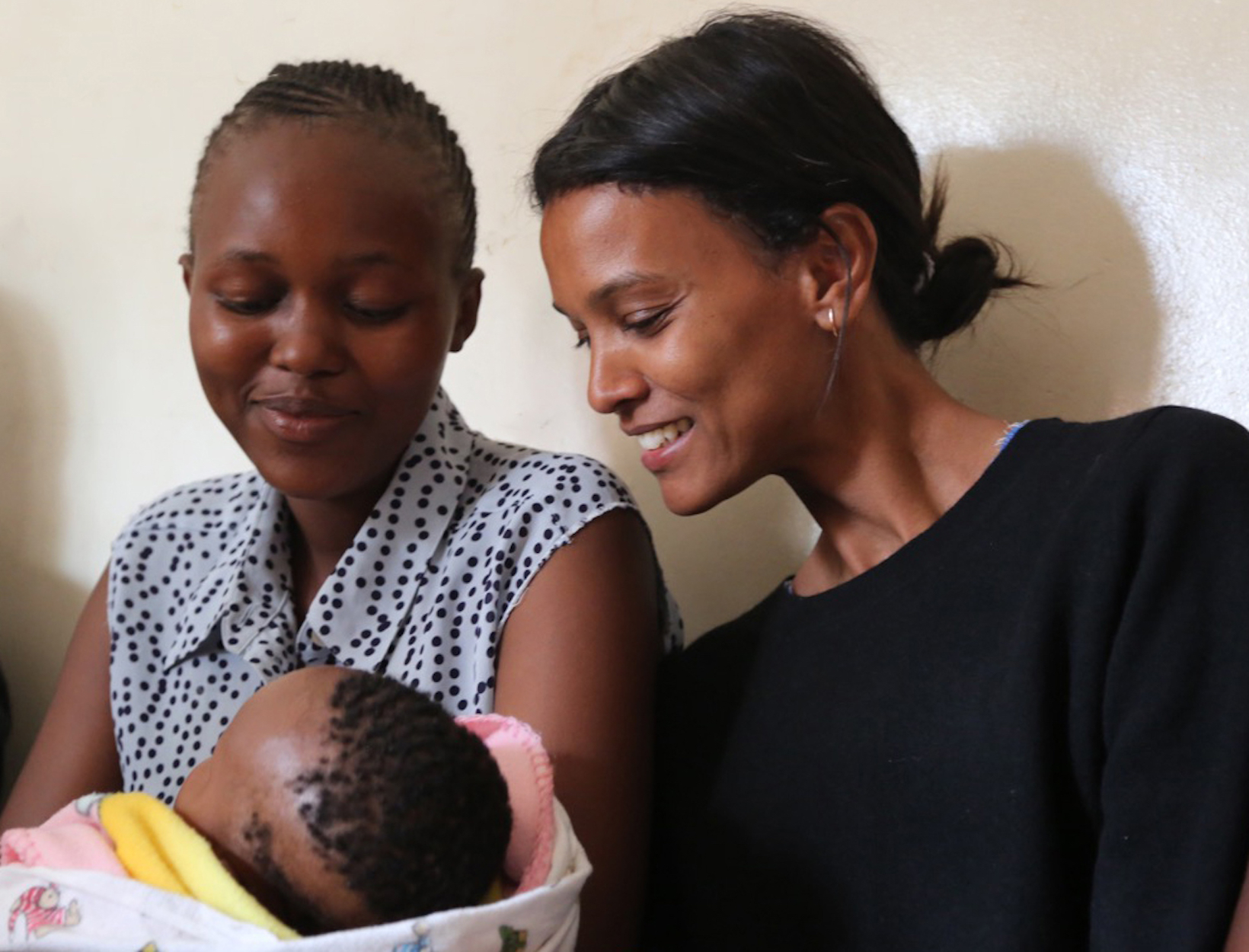 GOOD SAMARITAN
Liya Kebede Is Saving Mothers
The issues Liya Kebede wanted to tackle in Africa were not small. "My biggest learning experience is to not get intimidated by the size of a problem," she says. "I trust in the small steps that can lead to solutions."
That's exactly what Kebede did in 2005, when she founded the lemlem Foundation (initially the Liya Kebede Foundation). Kebede's mission was simple, if herculean: Give women in Africa greater access to maternal health care. At the time, Kebede was an ambassador for the World Health Organization, not to mention one of the most recognizable models in the world.
It doesn't get any more personal for Kebede, who was born and raised in Addis Ababa (she immigrated to the US when she was nineteen, after living in Paris for a year). Sub-Saharan Africa is the most unsafe place in the world for a woman to give birth; only 50 percent of women there get the medical care they need during pregnancy and labor, according to the World Health Organization. "I wanted to help women in Africa," says Kebede. "And as I learned more about the risks of motherhood and the massive shortage of health workers, I felt this was a place I could take action and raise awareness in a meaningful way."
Fast-forward more than a decade: The lemlem Foundation has partnered with Amref Health Africa, a nonprofit NGO, to train 15,000 new midwives throughout Africa. In fact, lemlem's support of Amref helped provide maternal health care to 2,800 mothers in Ethiopia and Kenya last year.
The foundation also employs African artisans through lemlem, Kebede's clothing and homeware line, which she founded in 2007 to sustain Ethiopia's deeply rooted weaving traditions and support her native country's economics. Lemlem, if you don't know it, is made up of airy cotton pieces recognizable for their bohemian patterns. The collection is an antidote to fast fashion: Designed by Kebede and the artisans, it's made by hand and devoted to ethical trade and production practices.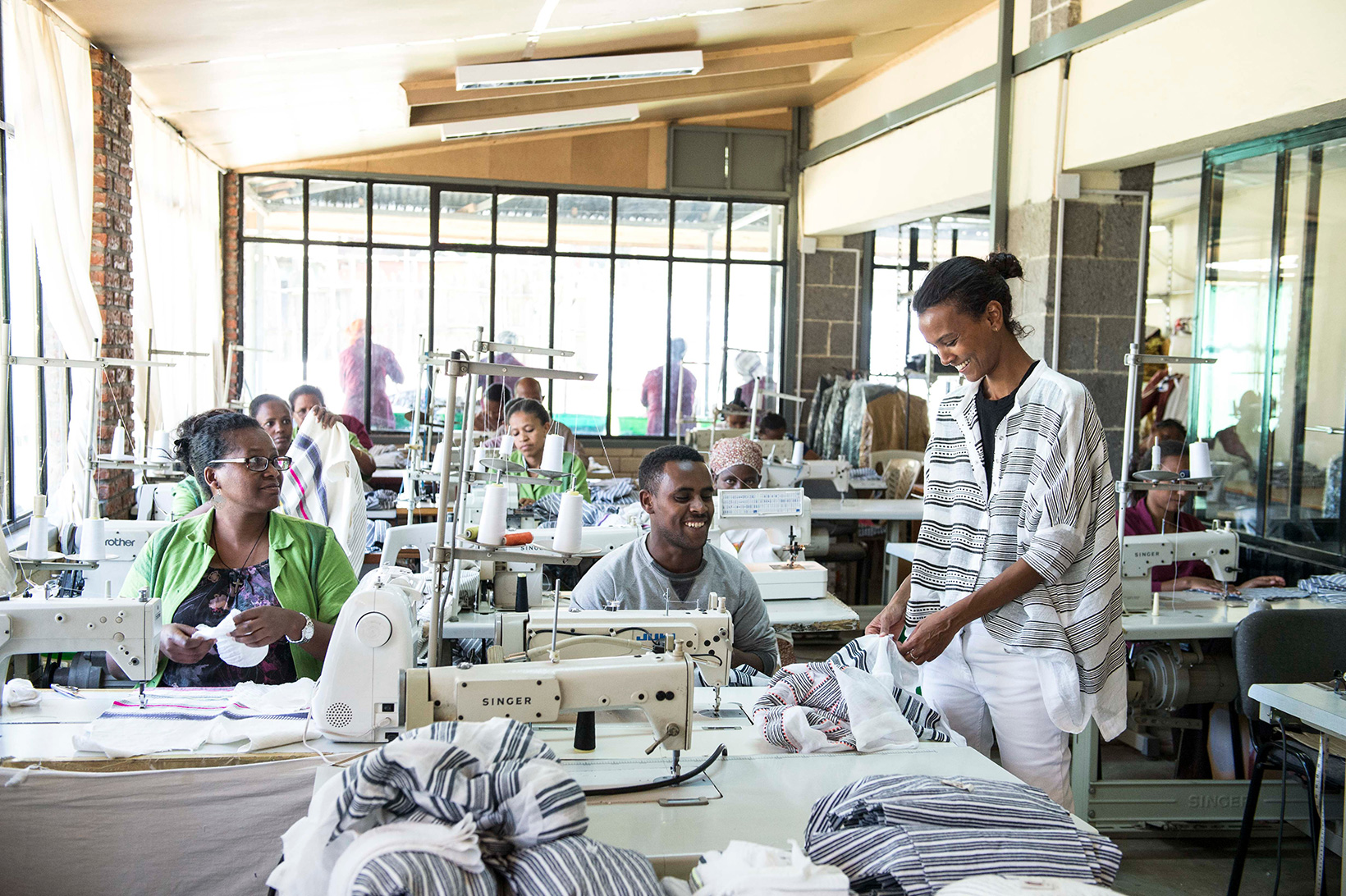 Photo by Gilles Bensimon
"I go back to Ethiopia regularly to meet with the weavers," Kebede says. "Seeing them at work on the wooden handlooms is incredible. You can feel a sense of tradition and history in the techniques they use and the intricate design. I'm inspired every time."
Next up for lemlem and the foundation is a project fueled by another need: "We're starting a training program in Ethiopia to help female artisans build skills and create a pathway to jobs in local ateliers," says the mother of two. "Often we meet women in our maternal health work who feel trapped in a cycle of poverty. They don't have good, steady work, and this means they can't make good decisions in other areas, around health, education, family savings."
True to her nature, Kebede is facing the problem head-on: "There are always going to be obstacles; there are always going to be people saying no. It's important to keep going and push through the challenges."
KEBEDE'S SPRING PICKS