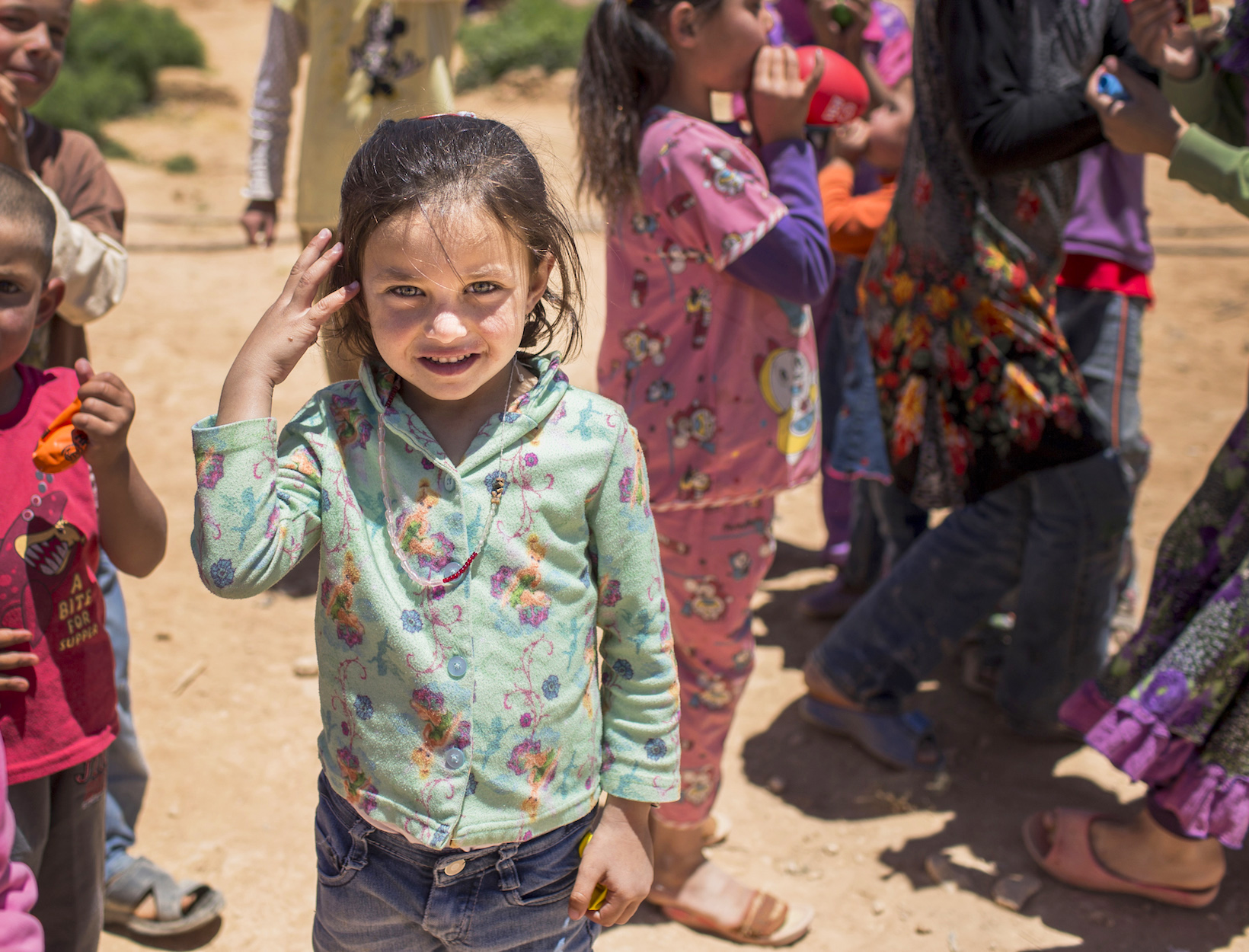 A Humanitarian Finds Purpose
Helping Refugees
Jennifer Sime had one year left of graduate school when a job interview changed the course of her life. "By the end of the conversation, they had pushed the plane ticket across the desk," she says of the meeting with the International Rescue Committee. The job was a six-month assignment supporting migrant Cubans in Panama—the thing was, it started in one week. "My first reactions was: Wait, I'm going to school; I've bought my books; I can't take off for Panama," Sime says. But by the end of the meeting, she'd accepted the job. By the end of the week, she had taken a leave of absence from New York University, had sold back her books, and was headed to Central America.
Sime had always wanted to work for an NGO (she had previously been an intern for the IRC). The Panama job gave her an immediate, hands-on opportunity to help people—in this case, Cubans being held at the US military base in Panama. It was 1994, and thousands of Cubans had fled their country by boat headed for Miami. The US Coast Guard intercepted many of those boats and put the Cuban asylum seekers in military bases in Guantanamo Bay and Panama. (The majority of them eventually were granted refugee status and resettled in the US.)
After the IRC job, Sime stayed in Central America for several months, taking an assignment with the International Organization for Migration working with many of the same migrant Cubans, this time in Guantanamo Bay. Eventually, it time to return to finish her degree.
"When I went back to school, I felt like the smartest kid because I had all this experience," she says.
Soon after she graduated, Sime was abroad again, this time in the Balkans—first in Croatia, then Bosnia. It was 1996; Bosnia was just emerging from a genocidal war that lasted roughly from 1992 to 1995. Sime's job was to write proposals to potential US donors to help the country rebuild.
When she arrived in Sarajevo, "it was the first summer after a horribly brutal war, so people were, for the first time, able to go out on the streets and sit at a café without any fear of being killed," she ways. "It was a special time—seeing people being able to live again and not have to be in fear all the time. To this day, it was one of my favorite assignments.">
Sime's career has been filled with moments like these: full of terror and hope, loss and rebirth. With more than two decades of experience with the IRC, she's trekked across the globe to work with refugees, asylum seekers, and immigrants. Today, as the senior vice president of US programs and awards management unit, Sime doesn't travel as often, but her work still makes an international impact. She oversees twenty-seven offices throughout the US that focus mainly on refugee resettlement. The programs differ, she says. Some help new refugees assimilate in their new host country; others work with those who've been here longer, offering support through programs like women's empowerment and financial literacy. Sime and her colleagues also work with unaccompanied children who've come into the US from the southern border.
The work is long and hard, and the obstacles are constant. (Up until last year, the IRC resettled about 10,000 refugees annually; this year, only 5,000 are projected, partly because of the greatly reduced number of refugees allowed to be admitted annually.)
It is difficult, demanding, occasionally heartbreaking work, but Sime pushes forward. Of course it can get overwhelming at times. But then she recalls one weekend in early 2017: The travel ban had just been announced, and Sime had come into the office to catch up on work.
"I was sitting at my desk feeling a down and tired," she says. "Somebody had sent me a clip of a family that had escaped ISIS and that we had resettled. This family had been through so much and yet was so full of hope having arrived in the United States right before the travel ban. I remember thinking after the clip stopped: Now I have my answer. This is exactly why I'm here."
To learn more about the IRC and how you can help, visit www.rescue.org.