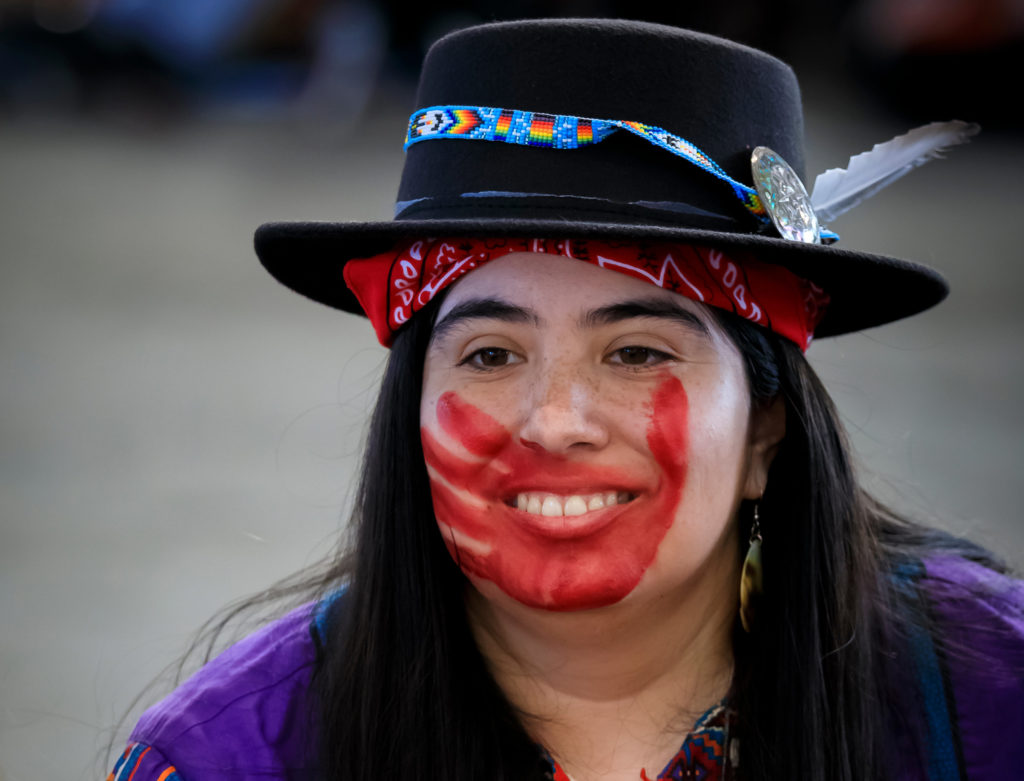 Ending the Violence Against Indigenous Women and Children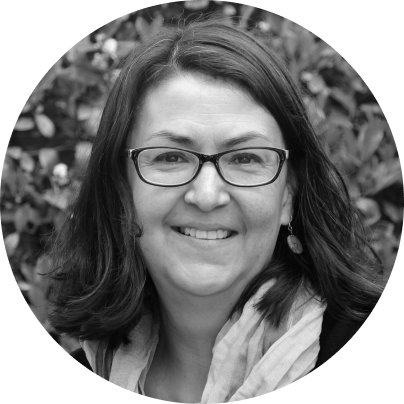 Murder is the third leading cause of death among American Indian and Alaska Native women.
"The issue underlying violence against Native women—including domestic violence, sexual assault, sex trafficking, and murder—is colonization and what colonization has done to Native communities," says Lucy Rain Simpson, the executive director of the National Indigenous Women's Resource Center, a nonprofit dedicated to ending violence against Native women and children.
Simpson took the time to educate us about the role federal policies play in violence against Native communities and how the NIWRC works to fight for justice. (She also joined us for a conversation on The goop Podcast—listen to our conversation here.)
To learn more about the work of the NIWRC and donate, visit its website.
A Q&A with Lucy Rain Simpson
Q
What is at the root of violence against Native women?
A
The issue underlying violence against Native women—including domestic violence, sexual assault, sex trafficking, and murder—is colonization and what colonization has done to Native communities. For hundreds of years, there have been efforts to abolish Native people from this country in order to access the land and resources.
There's always been this effort to terminate Native people, and attacking Native women was seen as the way to get rid of Native communities. But we've withstood all of that. We are resilient. There's a saying that the Northern Cheyenne people have: "A nation is not defeated until the hearts of its women are on the ground." Despite our strength and resilience, there is this ongoing violence that still impacts our communities. And most of it is by non-Indians against Native women. Ninety-six percent of sexual violence, including rape, against Native women is committed by non-Indians.
An important part of what we at the National Indigenous Women's Resource Center do is raise awareness, particularly in areas where there is not a large Native population, and remind people that we're still here. It's incredibly frustrating and a normal occurrence for people to ask whether we still live in tepees or are stuck horseback riding. In reality, we are doctors, lawyers, judges, mothers, activists. We are educated. Native people must be recognized outside of the stereotypes and mascots that tend to influence non-Natives who have not had the experience of knowing a Native person as an actual human being.
---
Q
What role do federal policies play in violence against Native communities?
A
As tribes, we have our own laws and are recognized as having our own inherent sovereignty. We were our own nations before any settlers ever arrived on this continent. This sovereignty is recognized through treaties that foreign governments made with us over the years as well as treaties between tribes and the federal government. We have this sovereign authority to make our own laws and exercise whatever kind of authority we need to within our territories. But over the years, there have been consistent efforts to try to limit that authority and limit the power tribes have to exercise that authority.
Federal policies often take away the inherent sovereign authority that tribal nations should be able to exercise in protecting their citizens. Congress is said to have plenary power over Indian tribes and their lands, and this is often used to diminish tribes' authority. One of these laws is the General Crimes Act, which stripped tribes of their inherent authority to hold non-Indians accountable on tribal lands when they committed certain crimes against Indian citizens. When you think about traveling to another state within the United States, whether you live in that state or not, you are subject to the laws of that state and can be prosecuted for any crime you commit there. It's not the same on Indian reservations and in Indian Country. If a non-Indian comes onto tribal lands and commits a crime, the tribe mostly likely will not have jurisdiction to prosecute. In certain serious cases, the federal government has jurisdiction, but they often choose not to pursue prosecution.
When tribal nations don't have jurisdiction within their justice systems to deal with non-Indians committing crimes in their territories, there is an increase in crimes because people realize that they aren't going to be held accountable for those crimes.
The result is that many cases end up falling through the cracks, and there is no justice for the victim.
In terms of domestic violence, if you have a non-Indian living in our territories who is in a relationship with a Native woman and commits domestic violence, the tribe can't do anything (except the relatively few tribes that have special criminal jurisdiction under the Violence Against Women Act of 2013), and the federal government doesn't do anything. There's a lack of accountability.
---
Q
What is the Violence Against Women Act?
A
The Violence Against Women Act was first passed in 1994 to provide funding to programs that address domestic violence. Every few years, it needs to be reauthorized by Congress. The 2013 Violence Against Women Act reauthorization restored some of the sovereign authority to tribes to protect their citizens in cases of domestic violence by non-Indians against Native people. This was a big win and the first real restoration and recognition that tribes should have jurisdictional authority to protect their citizens. There's a lot still missing from the legislation, but this was a really important step to protecting Native women.
---
Q
Is violence against Native women by Native people an issue?
A
Traditionally, in our Native communities, women were always recognized as sacred. We formed the backbone of our communities. Many of our creation stories talk about the important role Native women hold in communities. Through colonization, there was an effort to take that away and treat Native women as objects and no longer recognize their important roles, both spiritually and politically.
There has been increasing violence perpetrated within our communities that historically did not exist. Domestic violence has become almost an accepted part of life, and perpetrators are no longer held accountable in the same way we used to hold them accountable. Elder abuse is also an issue, which goes against our traditions of how we are supposed to treat elders. So much of this violence is due to this ongoing trauma from hundreds of years of colonization that has tried to diminish our traditional ways of thinking. It's also due to federal policies that have diminished the standing of women in our communities, as well as the drug and alcohol issues that our communities face as a direct result of boarding schools and other traumas our people were subjected to.
Part of our philosophy at NIWRC is to work to restore the recognition of women as sacred and work to end violence against Native women to build back up our communities. Some people use the term "reindigenize" to describe moving back to traditional concepts and philosophies. We hope to help our communities recognize that we are all related. When you come into a Native community, you can meet anyone and say, "Who are your grandparents?" and then you can find some way of being connected to them.
In Navajo communities, you say your name, your mother's clan, your father's clan, your mother's father's clan, and father's father's clan, and that tells any Navajo person you meet anywhere else in the world how you are related and how your clans are connected. You begin to make those relationships and treat one another like family. This is a really important part of Native advocacy and values that needs to be brought back to the forefront in order to remember our values and treat one another better.
---
Q
How does NIWRC work to protect LGBTQIA+ communities?
A
In Native communities, many LGBTQIA+ people consider themselves "two spirits." This term recognizes the powerful spiritual role that two-spirit people traditionally had in our communities and attempts to try to bring back that recognition today. It is a term meant only for Native people, but unfortunately we do see some non-Native people appropriate the term, as they do other Native cultural activities.
NIWRC has a number of projects that address violence against LGBTQIA+ and two-spirit people. We work to provide safety for all Native people and raise awareness that traditionally, just like Native women, our communities also honored two-spirit people before the homophobia and discrimination that exists now, which is also an impact of colonization.
As advocates for social change and justice, we believe that there is no justice if it's just us. We have to pull up all the marginalized people within our communities and work to create a society that values and respects everyone. We are working not only to end the violence but also to end the stigma. We need to get back to a place where we recognize the value of two spirits within our communities, in addition to women, children, and elders.
---
Q
What work does NIWRC do at the policy level?
A
We work to raise awareness and also educate people at the congressional level about the impact of federal policies that have been implemented since the 1800s on our communities. If you approach any non-Native person and ask them, "What's a federal law that has directly impacted your life?" you will rarely get an immediate answer. There are not going to be very many instances where federal laws have that type of impact on a White person. But if you go into a room of Native people and ask them, they'll tell you their stories. And every story is going to be founded on some kind of federal law that impacted Native people—from terminations of tribes, to taking of lands, to boarding school policies where people were punished for speaking their Native language, or where Native people were taken from their communities and relocated to urban areas like Los Angeles or Chicago to try to assimilate them into White culture and teach them trades, or pre–Indian Child Welfare Act where Native children were taken from their communities and put into foster care or up for adoption to White families to try to break those cultural connections. Almost every aspect of our lives has been touched, often negatively, by federal laws and policies.
Your average policymaker, especially if they come from a district without a large Native population, may have never learned about these issues, but they are in a position to vote on congressional legislation impacting tribes and Native lives. We constantly work to educate and tell stories of how Native women are denied justice on a regular basis. The issue of missing and murdered indigenous women didn't receive a lot of national attention or traction until the congressional representatives in Montana finally started to listen. But MMIW isn't a new thing: It's been going on for hundreds of years.
There was a case of a young North Cheyenne woman, Hanna Harris, who was missing, then later found murdered in 2013. Her mother, Malinda Harris Limberhand, told her story of heartache and frustration with the failure of law enforcement to respond to her family's calls for help in finding Hanna. She drove all over the state and finally reached the Montana congressional representatives. It was this case that finally opened their ears. NIWRC worked closely with Malinda and the Montana congressional delegation to create a National Day of Awareness for MMIW. This finally happened in 2018, when May 5, Hanna's birthday, was declared as the National Day of Awareness for Missing and Murdered Native Women. It was a small first step, but there is so much more that needs to be done and we can't let up.
Right now, NIWRC is advocating in support of the family of Kaysera Stops Pretty Places, a woman from the Crow and Northern Cheyenne communities who went missing one year ago just a week after her eighteenth birthday. So far, local law enforcement agencies have been complacent, failing to investigate her murder. We ask anyone who agrees that the lives of Native women and girls are to be valued to help honor Kaysera's memory and demand justice for her case.
---
Q
How can people support the work of NIWRC to end violence against Native women?
A
1. Donate to NIWRC. Your support helps fund our work with over 570 tribes around the nation working to end violence against Native women.
2. Follow NIWRC on social media: Take action and elevate these issues by sharing our posts on social media with your networks.
3. Support the #JusticeForKaysera campaign and help demand justice for her family. Learn more about the campaign and awareness events here.
4. Subscribe to NIWRC's Restoration of Sovereignty and Safety for Native Women magazine. Restoration includes articles on current issues relating to ending violence against Native women and tribal sovereignty. The magazine is a great resource for anyone who wants to learn more and become involved.
5. Raise funds for NIWRC. You might consider hosting a virtual or social media fund-raiser in support of NIWRC.
---
Lucy Rain Simpson is the executive director of the National Indigenous Women's Resource Center, where she works to address the epidemic of violence against Native women in the United States. Previously, Simpson served as an attorney in Indian Country for fifteen years. She is a citizen of the Navajo Nation.
The National Indigenous Women's Resource Center, Inc. (niwrc.org), is a Native-led nonprofit organization dedicated to ending violence against Native women and children. NIWRC provides national leadership in ending gender-based violence in tribal communities by lifting up the collective voices of grassroots advocates and offering culturally grounded resources, technical assistance and training, and policy development to strengthen tribal sovereignty.