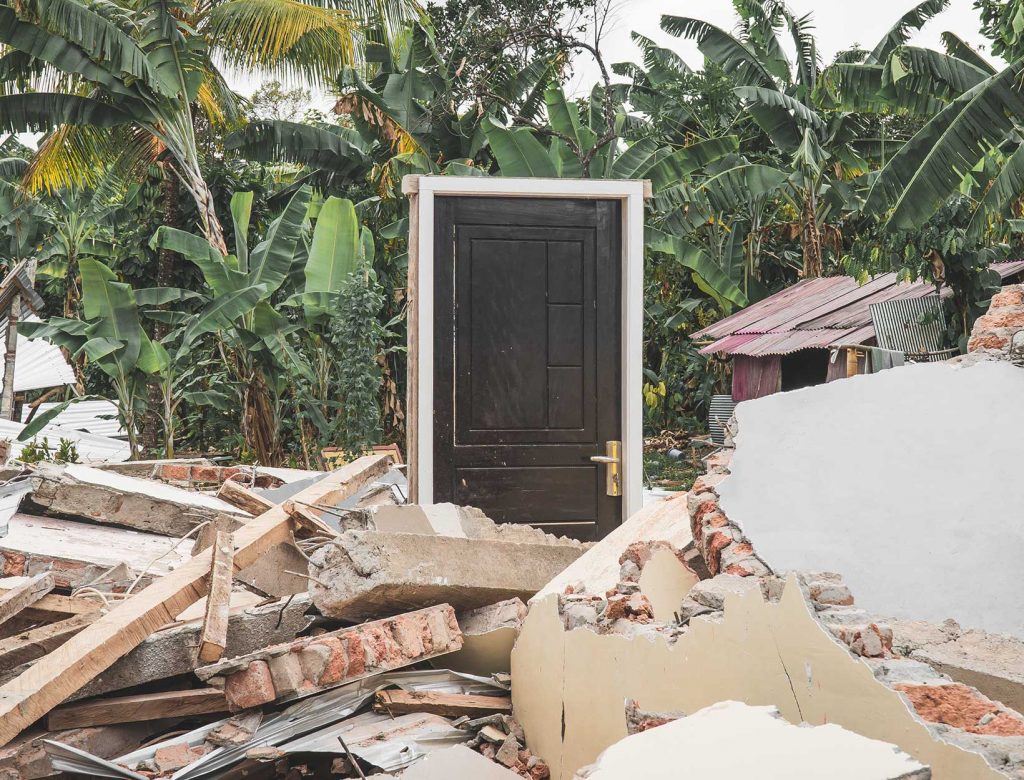 The Minimalist: Earthquake Kit Essentials
THE MINIMALIST
Earthquake Kit Essentials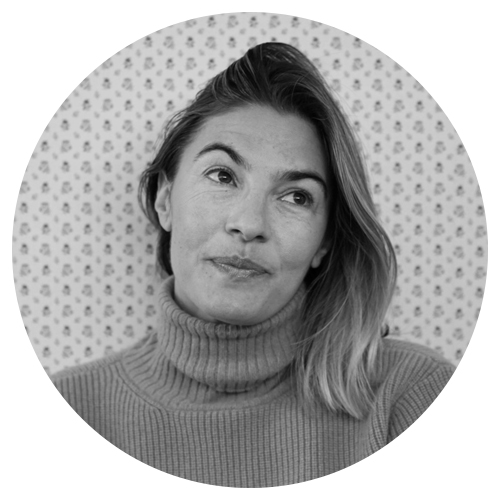 Andrea Arria-Devoe, a longtime editor at Daily Candy, is the executive producer of Straws, a documentary about how ditching plastic straws can make a massive difference to the environment. In her column for goop, Arria-Devoe shares her extensive knowledge about the best countertop composter, how to shop bulk, and other hacks for living the chicest, greenest life possible.
Creating an emergency/disaster plan is like cleaning out the garage: It doesn't usually make it to the top of the to-do list. And the thought of creating one—and actually needing it—can be scary. So "it's okay to say you need help," says Friday Apaliski, a personal sustainability consultant.
Which is why Apaliski creates high-quality customized earthquake kits and disaster plans to help her clients make greener choices—even in emergencies.
"Being resilient and ready for the next big earthquake or disaster is part of living sustainably," Apaliski says. "If you have already made green choices, then when a natural disaster happens, you'll be dealing with a mess, rather than a hazardous situation." (That hazardous situation could mean old mercury-filled lightbulbs and toxic paint mixing together in your home and potentially migrating into the soil and the sea.)
Perhaps most importantly, being prepared means being thoughtful about your needs and taking the burden off of the first responders so they can help those truly in need.
A Q&A with Friday Apaliski
Q
Why did you become interested in helping people with disaster preparedness?
A
My childhood home in Los Gatos was one mile from the epicenter of the Loma Prieta earthquake in 1989. We were the worst-hit area. Our house withstood the earthquake, but everything inside was broken. There was dirt in our freezer from the outside. It was so violent. My mom remembers the smell of it. My neighbor remembers the concern over the lack of water. My dad couldn't move around, so we couldn't get to the community center. We had to clear away enough glass so that we could sleep.
I got started because I lived through it. All my friends were in awe of my emergency kit and said, "We will come here." But instead, I got NERT certified and told them I would make them their own kits.
---
Q
What are the essential categories of a kit?
A
WATER
You'll need one gallon per person per day. City fire departments will tell you to plan for a week. If you live outside of the city, you should probably plan for a little bit longer. They assume you'll drink half a gallon a day and use the other half for personal hygiene. And your pet counts as a person. If you are a family of four with a dog, you are now a family of five. It ends up being a lot of water.
With regards to maintaining your kit, most sources will tell you to replace your water after a year. (You want to prevent bacteria from growing.) But it might feel really wasteful to throw your twenty-five gallons of water out and start again if it has been too long. And you don't want your water supply to be contaminated. That's why I include bleach, an eyedropper, and some measuring spoons in my kits. You put in eight drops of bleach and wait fifteen minutes. If drinking bleach scares you, Blue Can makes purified water that it is shelf-stable for fifty years. It is expensive, but my motto is: When price is forgotten, quality remains. Blue Can comes in soda-size cans, so it's easy not to spill and easier to ration.
FOOD
This category is personal, but I always recommend stocking up on your favorite granola or power bars—four a day per person. They will keep you alive, they last a long time, they're portable, and they don't need to be heated up. I buy my clients the nice ones they like, and I always throw in a box of Nature's Valley bars from Costco for the neighbors. Every site will tell you to eat canned food, but I don't know anyone who wants to eat canned food cold (never mind the BPA lining). If you're under stress, that is the last thing you want to do. I ask clients: What's your favorite comfort food? What makes you feel good? Jelly beans, gummy bears, Reese's Peanut Butter Cups. Choose foods that will make you feel good during a stressful time. A girlfriend of mine keeps a handle of whiskey for her husband. We keep some booze in the emergency kit and instant coffee. If you drink coffee every day, you don't want to have withdrawal in the middle of dealing with a disaster.
If you want to have warm food, there are some great camping stoves—like this one from Jetboil—but be extra cautious with flammables. You can also get freeze-dried food from Good to Go or Backpacker's Pantry.
FIRST AID
You want your first aid kit to be robust, especially if you have children. Make sure you have respirator masks in your kit. I always add a thermometer and Children's Tylenol, eye wash, and ace bandages. If you are taking prescription medicine every day, you need to keep extra. (The same goes for your pet.) If you wear contacts, you need solution and your old glasses. There are usually foil ponchos included in a first aid kit, and I add single-use hand warmers and blankets.
CLEANUP/AFTERMATH
I don't recommend anything flammable, so no matches or candles. Get LED flashlights, which last for a long time. Also, a good-quality solar lantern . Hands-free lights are essential, so I put headlamps in everyone's kit.
For communication, a solar charger is essential. You can get a small one that will charge your phone. Make sure you have a cord that will connect to your phone, as well as an extra lightning cord. And Goal Zero has solar panels that will run a generator.
And it's important to have to have a box of plastic contractor bags to clean up any mess. I recommend UltraSac bags, which are made out of 90 percent recycled plastic.
DOCUMENTS
I suggest keeping a locked cashbox with small bills, because if there's no power, you won't be able to use your credit cards. You need to keep copies of your important documents (take photos of your passport and IDs with your phone and then print them out). In the aftermath, officials might come around to make sure there is no looting, so it's important to have your identification.
---
Q
What is the best place to keep your kit?
A
I am a proponent of buying a deck box with a padlock and storing everything outside. Essentially, it needs to be in a place where you can still get to it if everything has fallen down. Lots of people want to keep the kit in the garage. Will you be able to get to your garage if everything in your home has fallen? I live in an apartment, so I keep mine in front of my door in an outdoor lobby. Also, twenty-one to thirty gallons of water takes up a lot of space.
---
Q
What do you consider when you're coming up with a disaster plan?
A
I ask my clients a ton of questions: Is anyone allergic to anything? What is your live/work situation? Where do your kids go to school? Do you live in the city and do you cross a bridge? I put a car kit together for anyone who commutes by car. And if anyone works downtown, I give them a hard hat, eye protection, and leather gloves because there will be a lot of glass on the ground. If a stapler falls from the window of the seventh floor, now that is a projectile. If you slip on glass, you want to have your hands protected.
Next we have a conversation about where are you going to meet in the case of a disaster. I have a map, and we pick a spot. We also prepare by choosing their out-of-town contact and having all their important phone numbers (fire department, police department, gas company) available. And sometimes, if a client has a child, we'll rehearse the plan.
I recently did a white-glove version of this service for a client. In addition to creating a custom go-bag and an emergency kit, I documented everything in her house and put it on flashdrives in case there's a fire and everything in her house burns down.
---
Q
What are some tips for making a kit as sustainable and environmentally friendly as possible?
A
While I approach an earthquake kit from the lens of sustainability, I wouldn't call it a green kit—but there are ways to make kits greener. For instance, I make sure personal-care products are nontoxic, contractor bags are made of recycled plastic, and waste is kept to a minimum. Every time you forget to tell the food delivery people not to give you plastic utensils or you remember and they don't listen, put them in your emergency kit. When your running shoes get old, throw that old pair in your emergency kit, along with an old baseball hat and a sweatshirt. Keep an extra set of clothes for everyone—three to four pairs of socks and underwear that might otherwise be headed to Goodwill. Keep extra toothbrushes and toothpaste from the dentist's office. Deodorant, baby wipes, and soap you might have on hand. This is a good way to use up extra stuff and not send things to a landfill.
---
Friday Apaliski is a personal sustainability consultant based in San Francisco. Her services include LED lightbulb swaps, emergency kits, and full-scale home-greening solutions. You can learn more at sustainabilityconcierge.com.