The Story behind Our Luxury Diaper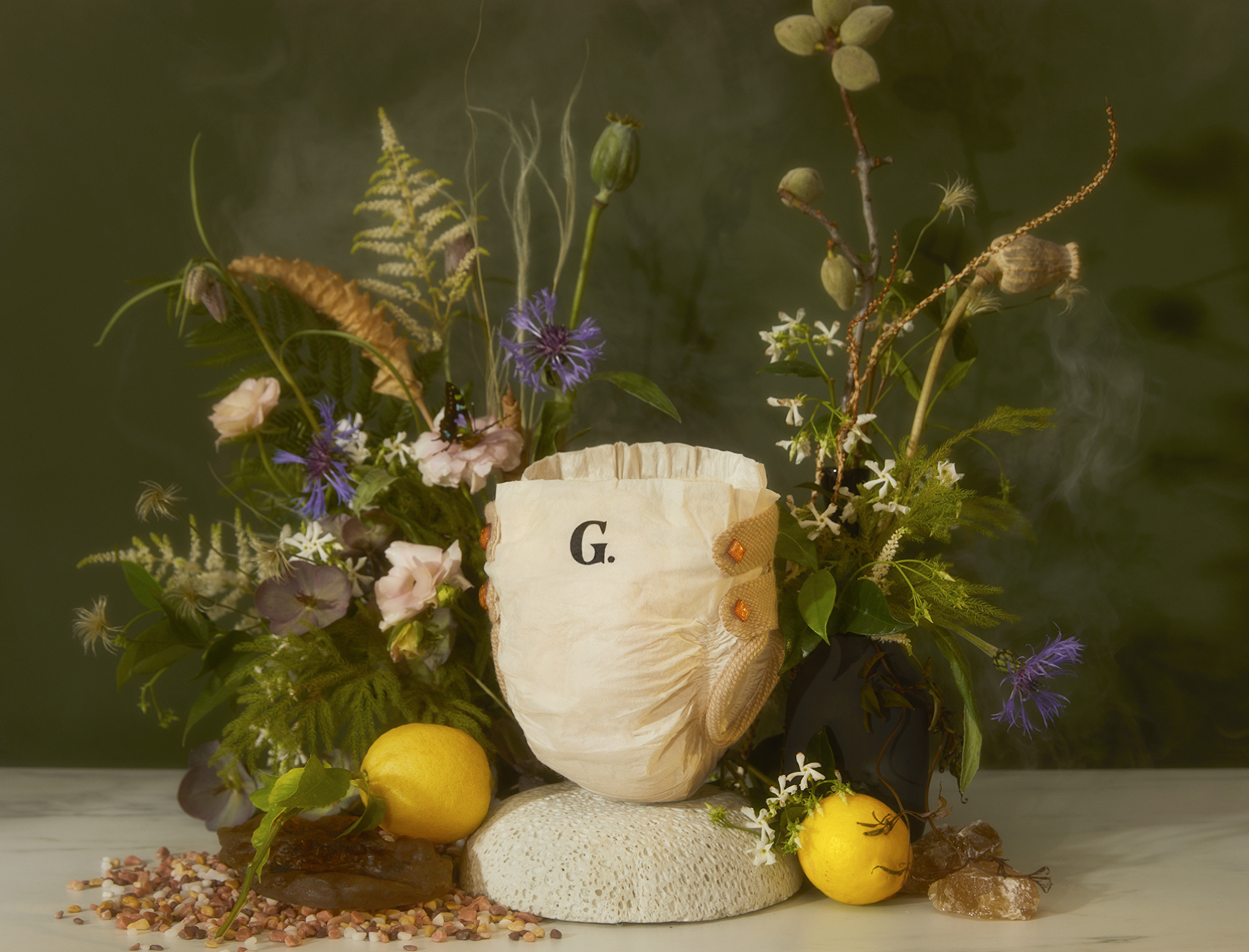 You may have seen: We launched a luxury diaper. They're lined with virgin alpaca wool, fastened with amber crystals, and infused with the scent of jasmine and bergamot. And only one box of them exists—because they're not really for sale.
What we actually want is to start a conversation about how much diapers cost. Despite the absolute necessity of diapers, in 33 states, they aren't treated as an essential item. They're taxed as a luxury good. Depending on the state, this sales tax can add between 1.5 percent and 7 percent to their cost. (We priced our fictional Diapérs at $120, because that is what the diaper tax could cost families annually.)
This makes diapers the fourth-highest household expense among low-income families, according to Baby2Baby, a nonprofit organization committed to providing diapers and the basic necessities that every child deserves. Diapers are not covered by federal assistance programs like WIC or SNAP.
During the pandemic, Baby2Baby's diaper requests have skyrocketed 505 percent. National shortages exacerbated the need. So Baby2Baby began manufacturing their own diapers, produced at a fraction of the cost to increase the number of children they serve.
In addition to distributing over 100 million diapers in the past 10 years, Baby2Baby championed the successful removal of the diaper tax in California, Florida, and Maryland. Over the next year, they expect to manufacture more than 30 million diapers for hundreds of thousands of families.
Join goop and Baby2Baby to help change the tax: Your donation to Baby2Baby will support their advocacy efforts nationwide and help provide diapers to parents in need. Right now, you can also make a donation to help Baby2Baby provide formula to the families they serve. The nationwide formula shortage is a true emergency, and Baby2Baby is having formula made at a fraction of the retail cost and donating it to families throughout the US.