Black Lives Matter
Black lives matter. It's worth repeating—until the day it never needs to be pointed out again. The most recent examples of police brutality are heart-sickening, devastating, and impossible to ignore if you're a human being. But it's not new; it's everyday life for people of color. Being able to go for a jog, watch birds in the park, relax at home, drive your car, walk on the street without getting sidelong glances, eat at a restaurant, be angry, ask for help: These are things we should all be able to do without the threat of being shot, arrested, or killed. We're all here trying to do the same things—support our families, thrive at work, fall in love, take care of ourselves, learn, feel, live, and die—but so many of us in this country live a totally different reality, without those basic freedoms. America is failing Black Americans: While they make up 25 percent of COVID-19 deaths so far, Black Americans represent only 13 percent of the population. Black people are incarcerated at more than five times the rate of white people. Black women are more than twice as likely to die from pregnancy-related causes than white women.
The ugly statistics we could cite here seem endless; the number of lost or compromised human lives is unacceptable. As people sharing this earth and this experience, we have to do better. It's easy to feel bad, post on Instagram, be inflamed for a week, but to create change, we need more. We need to get rid of preconceived notions and the way we see people. If you're white, that means being aware of the privilege that you're born into and walk around with, and then using it to break down the barriers between us. And all of us—today, this week, every single day—can be part of the change. There are so many ways to meaningfully show up: standing up for what you believe in at a protest, donating, and educating yourself on how to better support Black friends, neighbors, and businesses. We've included resources below (which the team will continue updating).
One of the things we do best here at goop is start conversations. We've been having them with our staff, a team made up of people from many different backgrounds. We're also listening. In these difficult times, there are some really beautiful words being said by thinkers and activists we look up to (more on that below). Their perspectives can help guide us through the continued work we have ahead of us.
In solidarity,
Megan O'Neill, senior beauty editor
Simone Kitchens, senior features editor
and the rest of the goop team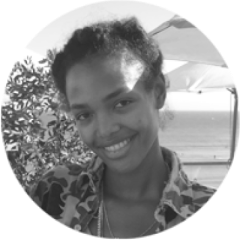 Where to Donate and Access Advocacy Resources
There are still protests you can join every day across the country to demand racial justice and equity in our communities. We've gathered information that's been useful to us these past few weeks as we've joined protests—from COVID-specific precautions to ways to prepare and what to bring. If you can't be in the streets right now, you can support the people who are by donating to the organizations below. (And if you're having difficulty understanding why, watch this.)
Protester relief
Community organizations are raising money to support those who have joined the protests in cities across the US. Funding largely supports bail relief but may extend to supplies, transportation, and other message-amplification efforts. (Some bail funds, like the Brooklyn Community Bail Fund, NYC Bail Fund, and the Minnesota Freedom Fund, have received overwhelming support and are asking donations to be directed elsewhere.) Use the directory below for your city and check their sites and socials for the latest information. You can also donate to The Bail Project, which is a jail fund that fights racial and economic inequalities in the jail system at a national level.
Police funding and accountability
The Black Lives Matter Global Network fights for racial liberation and justice. They are calling to reappropriate funds from police departments to institutions that support safety and well-being for Black communities.
The National Police Accountability Project, a nonprofit project of the National Lawyers Guild, works to protect human and civil rights in people's experiences with law enforcement and put an end to police brutality.
The Movement for Black Lives mobilizes, organizes, and amplifies political work for the equity and liberation of marginalized Black people.
Political and legal action
The NAACP Legal Defense and Educational Fund is America's foremost legal organization on the front lines of the fight for racial justice.
Black Visions Collective is a political organization seeking to secure liberation, justice, and safety for Black communities in Minnesota.
EJI works to end mass incarceration, excessive punishment, and racial inequality.
Survived and Punished is a grassroots coalition that advocates for prison abolition and works to free survivors of gender-based violence and intimate partner violence who have been incarcerated for defending themselves.
The Committee to Protect Journalists acts in protection of press freedom and safety. Right now, CPJ is speaking out to local and state governments as well as the president, asking them to condemn police who are targeting journalists during protests.
Support for Black Women and Children
Black Women's Blueprint helps fight for the social, political, and economic equality of all Black women.
The Loveland Foundation, founded by Rachel Cargle, provides healing resources—including talk therapy, fellowships, and listening tours—to Black women and girls.
Naaya is raising funds to support the mental health of Black students through a six-week course involving mindfulness, meditation, yoga, and talk therapy.
Support for Black LGBTQ+ Communities
The Marsha P. Johnson Institute protects the human rights of Black transgender folx.
The Center for Black Equity is the national leading organization connecting members of the Black LGBTQ+ community with resources for education, engagement, and empowerment in their fight for equity.
The Human Rights Campaign is America's largest civil rights organization for LGBTQ+ rights, working for basic equal rights and safety for all community members.
The GLITS Stay Free Fund is calling on people to donate money—in amounts that correspond to the federal stimulus checks to Black trans people recently freed from prison who were deemed ineligible for the program because of their incarceration status.
DIRECT SUPPORT TO THE FAMILIES OF VICTIMS OF RACIAL VIOLENCE
The George Floyd Memorial Fund is raising money to support George Floyd's family in the wake of Floyd's killing, including funeral expenses, mental health care, lodging and travel during legal proceedings, and the ongoing care and education of Floyd's children.
Justice for Breonna Taylor is accepting donations to support Breonna Taylor's loved ones as they pursue legal justice for her killing. You can sign the Justice for Breonna Taylor petition, which supports the filing of charges against the officers responsible for her death and the following cover-up. It also pressures Congress to address the constitutionality of no-knock warrants.
The number of families affected by police brutality and racial violence is massive. There are funds set up to help families sustain themselves, hold funerals, and pursue legal action against the people and police precincts responsible for killing their loved ones. Any list we provide could only represent a small fraction of these cases. Please consider contributing to the funds honoring the lives of Elijah McClain, Rayshard Brooks, Tony McDade, Robert Fuller, and many others, and research incidents of racial violence in your local community to find ways to support families close to home and dismantle the systems that made their murders possible.
Learn
If the work of being anti-racist is new to you, there are plenty of compassionate, informative, and thorough places to begin. Commit to the work of sharing what you learn at your dinner table, with your friends, and in spaces where you encounter racism and injustice in your daily lives. Here are some places to start:
Listen to our podcast conversation with Layla Saad, the New York Times–bestselling author of Me and White Supremacy. White supremacy may not be something you've chosen, says Saad, but it's conditioned all of us in myriad ways. The critical inner work that Saad inspires can be difficult and messy. "The payoff is that you get to live out your values," says Saad.
"What part do I play?" asks Robin DiAngelo, academic and author of White Fragility. DiAngelo's work asks us to question what we think we know about racism, the conversations we avoid having about racism, and the roles we might (unintentionally) be playing in upholding inequality. Listen to her conversation with Elise here.
And DeRay Mckesson—civil rights activist, author of On the Other Side of Freedom, host of Pod Save the People, and cofounder of Campaign Zero—tells us how to move from ally to accomplice.
We've gathered these podcasts conversations here, with more tools for deepening our understanding of anti-racism, privilege, and trauma.
In her book The Inner Work of Racial Justice, Rhonda V. Magee writes: "the temptation to feel we are somehow so evolved that we don't need to examine race in our lives—a form of what Buddhist teacher and psychotherapist John Welwood called 'spiritual bypassing'—is just one of the many ways that we avoid the pain and personal challenge of dealing with the racism that we know exists." Magee calls a set of strategies that she developed ColorInsight, which includes embodied mindfulness and compassion practices both for being with yourself and your own Race Story, and for making space to listen to and hold the experiences of others. Read and learn from this excerpt, which outlines that work.
For an anti-racism reading list, see the books we have gathered on Bookshop.
These are some of the accounts on Instagram we continue to learn from and listen to: @osopepatrisse, @laylafsaad, @theconsciouskid (an especially good resource for parents), @blklivesmatter, @wearyourvoice, @taranajaneen, @colorofchange, @shishi.rose, @MsPackyetti, and @eji_org.
If you head to any of the accounts above, please don't forget that many are engaged in urgent, critical work. And that it is the responsibility of non-Black people to educate themselves—which can be done in part by using the many incredible resources POC have produced already.
Wellness Resources Serving Black People Right Now
Dive in Well, founded by holistic practitioner Maryam Ajayi, is an organization dedicated to diversity in the wellness industry. They're offering digital wellness events, like classes on meditation on a donation basis. Holisticism is an online education platform that seeks to overcome barriers to access in wellness, including race, sex, class, and socioeconomic status. They're providing free digital well-being workshops, from breathwork to body acceptance to navigating anxiety, as part of the Liminal Library, a catalog of classes that they have been releasing since the beginning of the COVID-19 pandemic. While free access to the Liminal Library was set to expire May 31, Holisticism has extended access indefinitely. Black Girls Breathing is offering biweekly breathwork classes for Black women over Zoom, priced on a sliding scale, and founder Jasmine Marie is raising funds to offer these classes at no cost in the coming year. Inclusive Therapists is a database that connects anyone seeking culturally sensitive care to therapists with training for racial trauma. It also has a specific directory for those looking for reduced-fee teletherapy. Therapy for Black Girls and Therapy for Black Men help match Black mental health providers with Black folx in need of support. The Black Female Therapists community is campaigning to provide talk therapy at no cost and is accepting applications to their waitlist.
Supporting Local Businesses
If your community has been affected acutely, reach out to your local small businesses and find out the best way you can support them. Rebuilding is difficult, hard work, and they will need our help. We are moved by the business owners who have asked us to remember in the process that property can be replaced, but lives cannot.
The United States federal government's coronavirus relief package included funding to help small businesses get back off the ground. However, this initiative excludes businesses owned and operated by formerly incarcerated people, who are disproportionately Black. The mutual aid project Formerly Incarcerated Small Business Rescue Fund seeks to fill the gaps in relief funding, as well as form professional networks to sustain these businesses over time.
"The beauty of anti-racism is that you don't have to pretend to be free of racism to be an anti-racist. Anti-racism is the commitment to fight racism wherever you find it, including in yourself. And it's the only way forward."