The Detox Guide
Published on: January 1, 2017
|
Updated on: January 5, 2023
Every January, we stash the baked goods and wine and recalibrate our diet toward the cleaner end of the spectrum. We lean on some long-standing detox tenets, our food editor's clean recipes and cleanses, and advice from our roster of experts.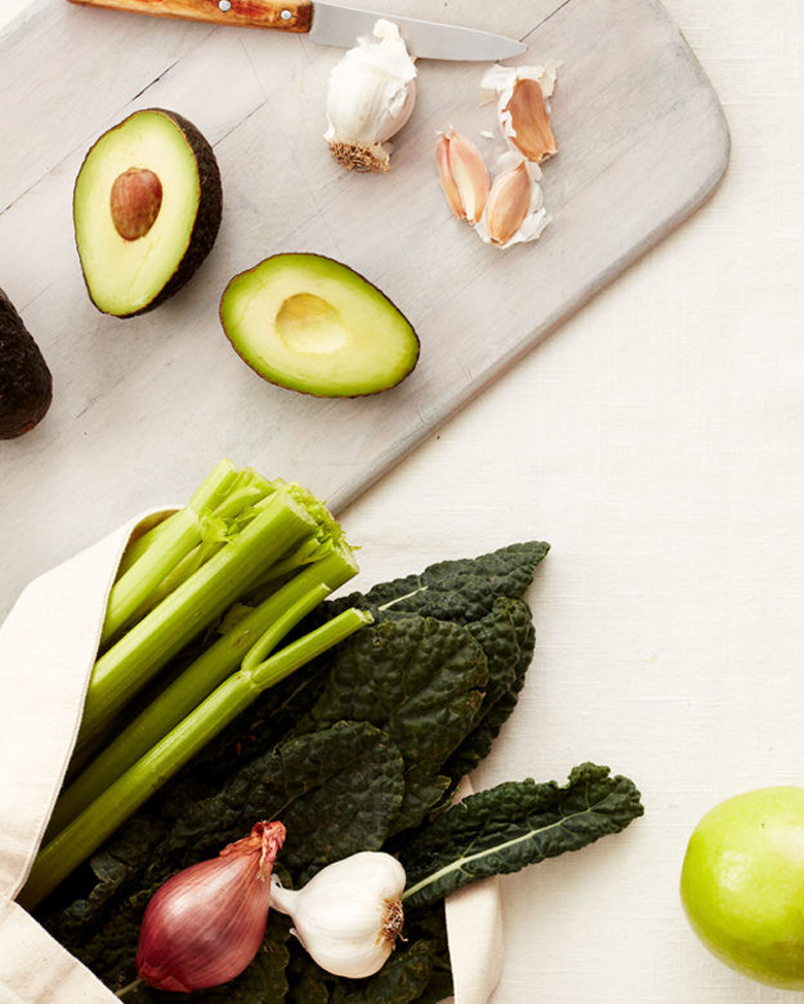 The 2023 Detox
New year, new goop annual detox. It's a tradition we revisit every January not only because it helps us reset and nourish our bodies but also because these new recipes become the foundation of our clean cooking for the rest of the year. Our 2023 menu is special because all the recipes were developed by chef Kim Floresca, who spent her career at top restaurants around the world before agreeing to helm goop Kitchen. Floresca's approach to clean recipe development is simple: flavor first. All her recipes here accomplish that and more—and they are free of caffeine, alcohol, dairy, gluten, corn, nightshades, soy, refined sugar, shellfish, white rice, and eggs.
Read More
See all detox recipes
Leveling Up with the New G.Tox 7-Day Reset Kit
For those of you who have done our annual five-day detox before and are looking to level up your reset experience: You have come to the right place. Our first-ever home detox kit launches this weekend. The G.Tox 7-Day Reset Kit is more than a meal plan. It's a program designed to help us holistically optimize our well-being, inspired by a few different modalities and research-backed practices. During the program, you eat three nourishing meals a day. An easy-to-follow schedule helps you experiment with new eating patterns and an intermittent fasting protocol. The kit includes an instant superfood cereal blend (to be enjoyed as is or doctored up to your liking), a clean protein powder (to be enjoyed in smoothie form), supplements to support your gut microbiome and liver, and a dry brush to support local circulation each morning. The kit also comes with plenty of recipes, and all the recipes in our annual detox plan are compatible with the kit guidelines—so have at it.
QUICK, SIMPLE CLEANSES AND CLEAN RECIPES
Because sometimes we don't have twenty-one days or even five days, our food team has also created three-day meal plans: Sometimes it's vegan. In 2019, there was an instant oatmeal, soup, and sheet pan dinner combo. The year before, they helped us jazz up different food bases: chia pudding, collard wrap, and cauliflower rice bowl. And we also appreciated their edit of the salad bar. Because some days, you only have energy for the salad bar. Or maybe you're here because you're looking for a healthy, packable lunch that won't leave you ravenous at 2 p.m. Whatever the case may be: We have the recipes, hacks, and kitchen shortcuts.
DETOX CONVERSATIONS ON THE GOOP PODCAST
On The goop Podcast, Gwyneth and Elise Loehnen have interviewed leading researchers and doctors about detoxing, cleansing, fasting, supplements, longevity, and much more. And over on our other podcast series goopfellas, functional medicine practitioner Will Cole and chef Seamus Mullen explore the different facets of well-being, including nutritional science and trends like the ketogenic diet.
GET MORE DETOX QUESTIONS ANSWERED
Our senior director of science and research, Gerda Endemann, answered the most frequently asked questions about doing a detox or cleanse, and we've interviewed experts across fields to learn more about how we can reduce our exposure to common environmental toxins and heal from related health issues.
HOME DETOX
This is where we start the cleanup, cut back on things that carry toxic substances into the home, and cut back in general to reduce waste, be easier on the environment, and maximize our own well-being and joy.
PERSONAL-CARE DETOX
Many conventional beauty and personal-care products (legally) contain endocrine disruptors and carcinogens. The good news: There are quality clean swaps to be made. Fall down the (beautiful) rabbit hole to explore what's new, luxurious, and effective in clean beauty.
Emotional and Energetic Detox
You might start with the physical but find that the body, mind, and soul are inextricably connected.
PLACES TO HEAL OR HIT REFRESH
There are programs for deep detoxification, catharsis, and healing. There are resorts, wellness centers, and spas that specialize in weekend retreats or one-on-one sessions. And there are always more travel experiences to check out.