The 3-Day, Anti-Bloat Summer Reset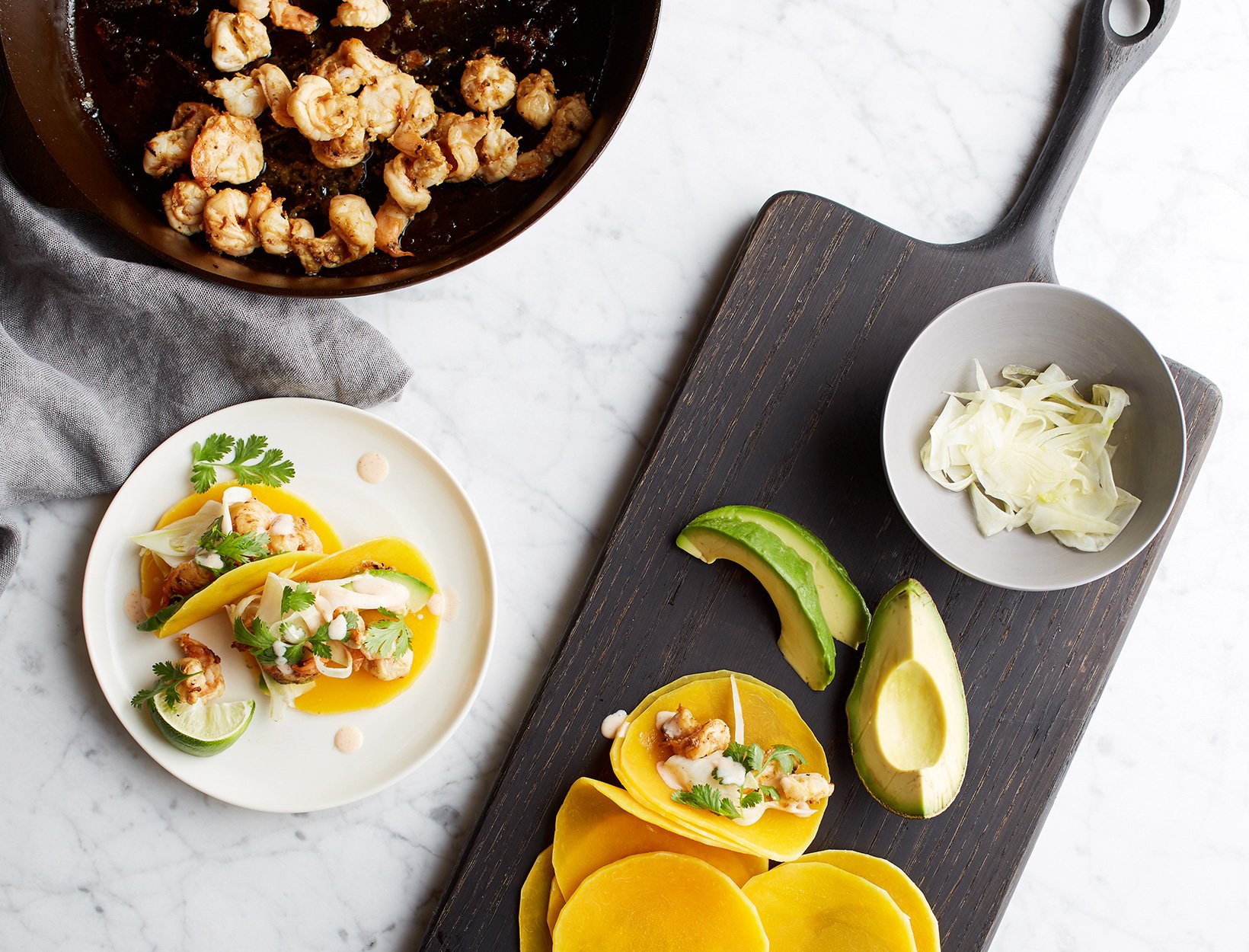 Whether your motivation is something as major as your wedding/honeymoon, or as simple as an upcoming beach weekend, a little reinvigorating, de-bloating re-up of clean-eating habits certainly makes us feel better. So we've put together an easy, 3-day summer reset, ditching all ingredients that might lead to bloating or dehydration (so long, dairy, beans, gluten, cruciferous vegetables, carbonated beverages, sugar, processed food, and alcohol) and incorporating as many nutrient-dense and sodium-regulating foods as possible (hello cayenne, ginger, fennel, bananas, lemons, watermelon, and matcha). The aim here is not necessarily to drop lbs (though that might be a welcome side effect), but rather to make the body you're in look and feel its absolute best, while also *hopefully* kickstarting an entire summer of healthy eating.
The Anti-Bloating Recipes
This delicious green smoothie is a nutritional powerhouse, making it an easy detox breakfast. Green tea offers and energy boost, ginger helps fight inflammation, coconut water is great for hydration, and tocos (a superfood derived from organic brown rice bran) is an incredible source of vitamin E, which supports for healthy muscle function and glowing skin.

One of our editors is obsessed with the spirulina popcorn from Erewhon, so we made it our mission to create our own version. This salty, garlicky treat not only tastes good, but, according to our nutritionist friend Shira, "because the cell walls of this blue-green algae are easily broken down, spirulina offers a highly absorbable form of protein (not to mention, one of the only plant proteins to contain all the essential amino acids)." Popcorn that's actually good for us? Yes, please…

We're obsessed with the jicama shrimp tacos on our site, which got us thinking about what other veggies could work as a grain-free, gluten-free tortilla substitute. We played around in the test kitchen and discovered that the long skinny top half of a butternut squash works perfectly! This one is filled with seared shrimp, but chicken, pork, fish, or even black beans (if you're not on the three-day summer reset) would also be delicious. If you don't already have a mandolin, buy one to make this recipe. It will make prep so much easier, and you'll use it all the time.

This hearty bowl will leave you satisfied during any detox. If you're following the three-day menu plan, be sure to use the bottom half of your squash (the half with the seeds inside) for this recipe, and save the top half for the butternut squash shrimp tacos.

Who doesn't love a turkey burger? This one is light and satisfying, getting lots of its fresh flavor from the herbs and texture from the crunchy lettuce.

This is exactly what you want to eat while you're detoxing. It's mostly greens with a bright, tangy dressing and super-filling avocado and salmon (which also happen to be packed with good-for-you fats).

This flavorful curry is a perfect weeknight dinner—it's fast and foolproof.

This cleansing salad is the perfect healthy work lunch (just be sure to pack your dressing on the side). If you're following the three-day plan, use leftover chicken from the ginger turmeric chicken bowl; if not, rotisserie chicken works just as well.
3-Day Belly Bloat Detox Schedule
DAY 1
DAY 2
DAY 3