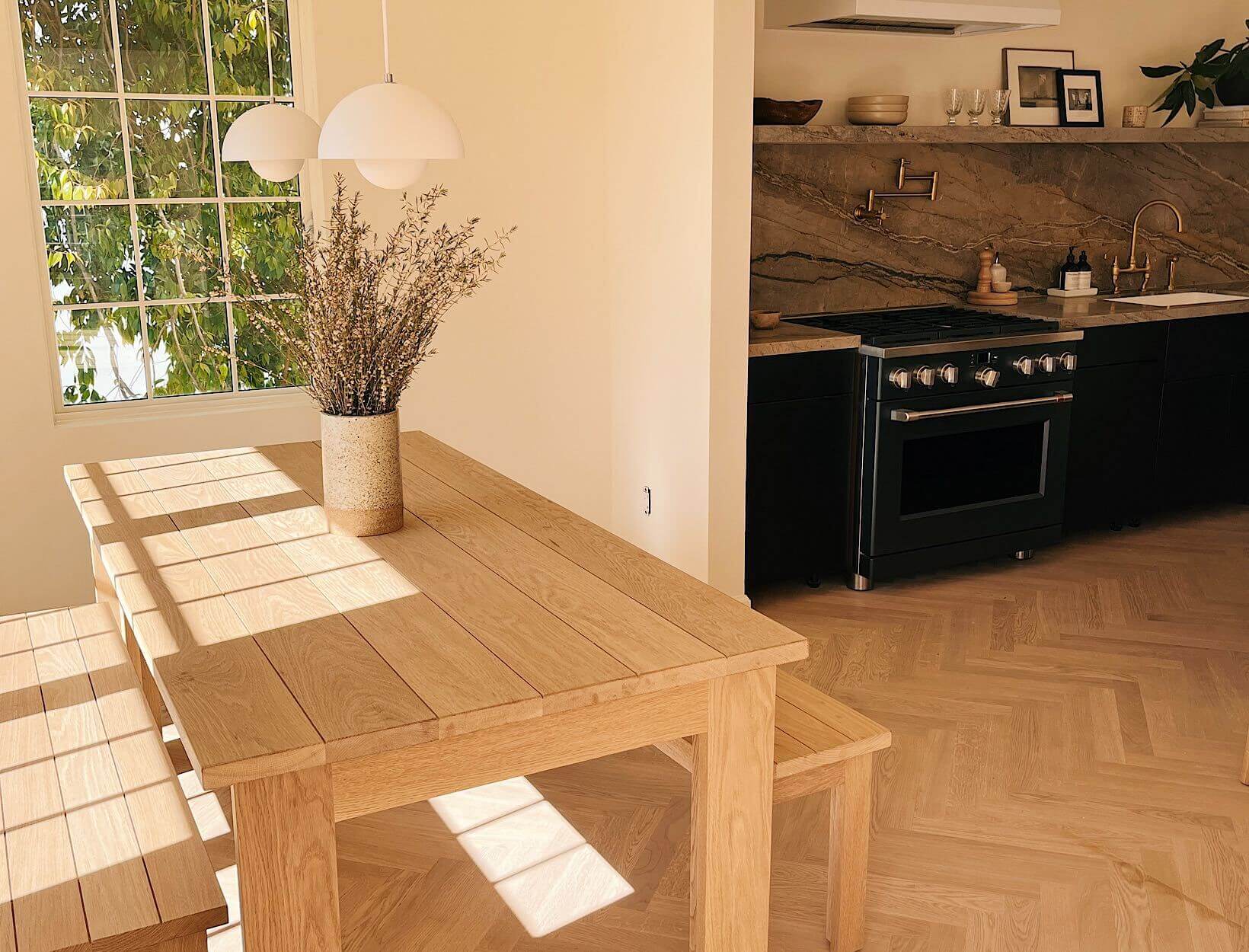 Photo courtesy of Hayley Feldman
A Room-by-Room Guide
to Detoxing Your Home
Created with Avocado
Many harmful (or potentially harmful) chemicals that are regulated or outright banned in other countries are unregulated in the US. And they end up in our homes. It's difficult enough to read a label on a supplement or beauty product and sort out what's safe and what's not. But harmful chemicals hiding in furniture, mattresses, and other home products may be even harder to catch: Sheet pans and throw pillows, you might have noticed, don't typically come with a full list of the materials they're made of. Nor do furniture, mattresses, linens, carpets, cookware, shower curtains, or cleaning products.
Even when brands claim their products are made with healthier materials, it's difficult to verify whether those claims can be trusted. Terms like "natural," "green," and "clean" aren't regulated, so you can't rely on those labels to tell you whether a product is safe. Instead, you should look for third-party certifications that can guarantee a product lives up to its claims.
At goop, our science team keeps an ever-evolving, future-forward list of ingredients linked to harmful health effects, which we use to evaluate every product in our shop. For personal-care products you find elsewhere, the Environmental Working Group's Skin Deep Database ranks product safety on a numerical scale. For cleaning products, see the EWG's Guide to Healthy Cleaning.
We're not suggesting throwing out everything you own. But when an opportunity comes along to make a healthier choice, consider taking it. Replace conventional cleaning products as you go through them, swap out your old candles for ones made with a transparent ingredient list, and toss your nonstick pans when they start to get scratched up. Appliances that remove toxicants from your home environment—like air purifiers and water filters—make a big difference, too.