Reset with a 3-Day Plant-Based Meal Plan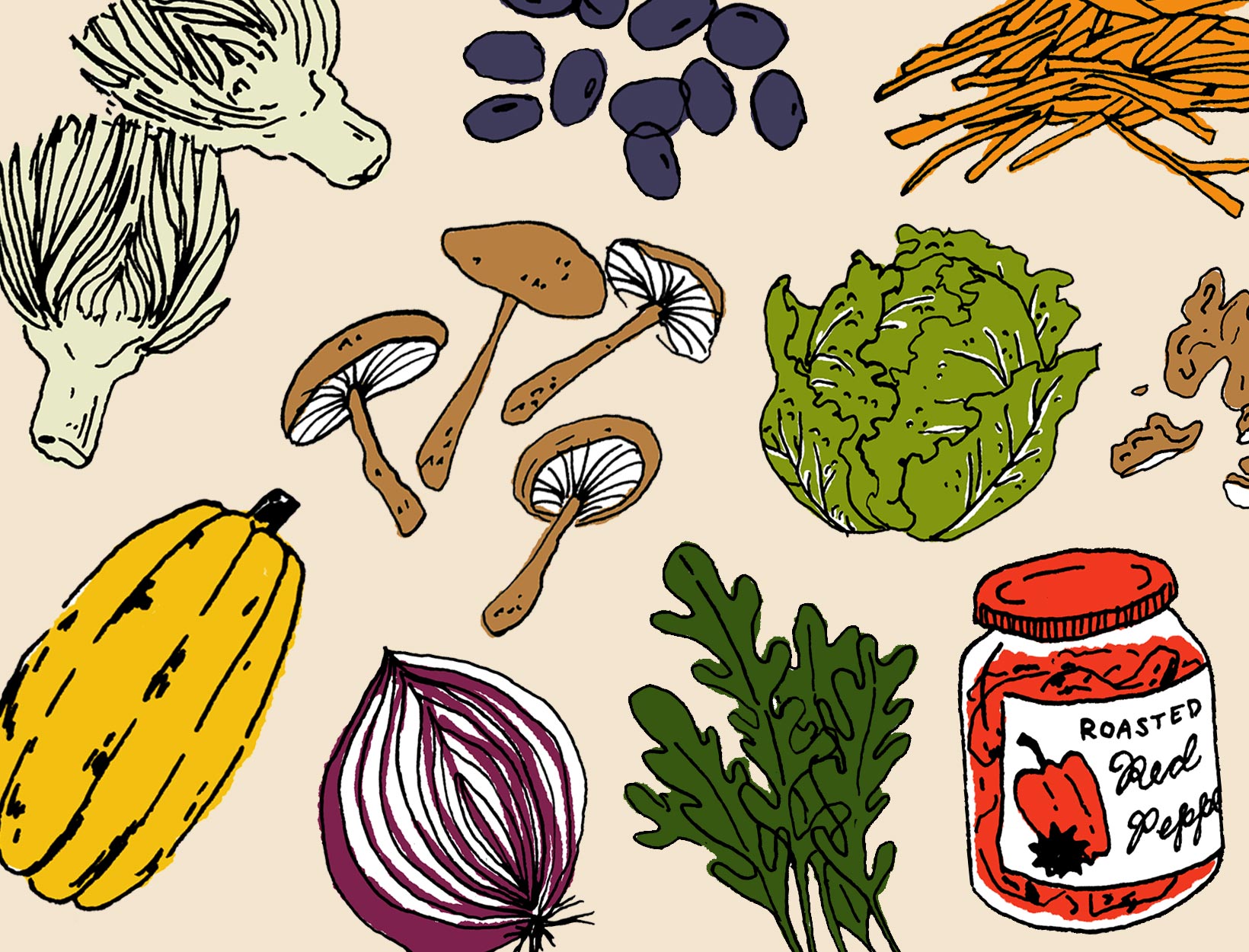 Eating less meat and more plants is at the top of many resolution lists—which is a good thing for the climate and planet. In our annual five-day detox, we include plant-based swaps so you can do a meat-free detox if that's what you're after. But this is the three-day, fully vegan reset we return to throughout the year—year after year. It's designed with delicious and clean recipes that are simple to make and no-recipe recipes that can be adapted with whatever produce is your favorite, in season, or currently in your fridge.
Breakfast


Superfood Smoothie Bowls

Smoothie bowls: We still love them. They're easy to throw together in the morning and serve as a blank canvas for fun superfood toppings. For a classic base, use this smoothie bowl recipe and try our three different topping ideas below. They all have a good mix of protein, fiber, and healthy fats that keeps us going until lunch.

First topping combination: Spirulina, a plant-based source of protein, tastes like the algae it is, but somehow ginger can totally mask it. Extra credit if you add some toasted coconut for texture and because it's so good with ginger. The second option—hemp seeds and pomegranate seeds—is delightfully crunchy. And the walnuts in the final combo can help keep you satiated.
1

1 Tablespoon Spirulina

2 Teaspoons

Fresh-Grated Ginger
2

3 Tablespoons Hemp Seeds

¼ Cup Pomegranate Seeds
3

¼ Cup Blueberries

¼ Cup Walnuts
Lunch


Dressed-Up Salads

The best way to keep your salad game interesting is to change up the way some of the star veggies are prepared. For this trio of no-recipe recipes, we've got one salad that uses roasted vegetables. Another relies on pickled and marinated veggies. And the last features raw, crunchy, shredded veggies. Each has a different legume to fill you up and a nice leafy green to round out the party. To keep it easy, make one dressing—a lemon Dijon situation that's the LBD of vinaigrettes. It goes with everything.
1

Roasted Squash

Roasted Cauliflower

Toasted Pepitas

Arugula

Lentils
2

Artichoke Hearts

Kalamata Olives

Roasted Red Peppers

Radicchio

Chickpeas
3

Shredded Jicama

Shredded Carrots

Avocado

Kale

Black Beans
Dinner


Big-Flavor Dishes

There are some really convincing meat substitutes out there, but for this reset, we wanted to focus on whole foods to create super hearty plant-based dinners. These recipes rely on chickpea flour, tempeh, walnuts, mushrooms, and jackfruit to provide heft and to be vehicles for some big flavors.
1

SOCCA WITH BBQ TEMPEH

Tempeh

Chickpea Flour

Avocado

Cilantro

Red Onion

BBQ Sauce
2

WALNUT MUSHROOM BOLOGNESE

Walnuts

Mushrooms

Brown Rice Spaghetti

Marinara

Garlic

Chili Flakes
3

KOREAN JACKFRUIT TACOS

Grain-Free Tortilla

Jackfruit

Coconut Aminos

Chili Flakes

Cabbage

Kimchi