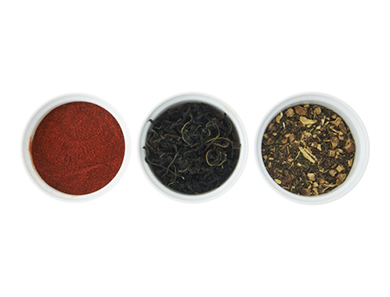 Three Ways to Feel Healthier Every Day
In 1998, I was filming The Talented Mr. Ripley in Ischia, a little island off the coast of Naples in Italy. I got a call that changed my life. My father had been diagnosed with throat cancer, and it was stage four. Although he underwent treatment and survived for another four years, I watched his health deteriorate slowly until his death in 2002. During this time I began to read about Eastern medicine and the body's capacity to heal itself. I tried to get my father on board— with mixed results. He loved acupuncture but hated macrobiotic food, which he likened to "biting into The New York Times." I had read somewhere that in Asia, the concept of going to the doctor when you were already sick was akin to digging a well when you were already thirsty. This struck a chord with me. Over the years I have had my share of medical issues, as we all do. Recently I have found three doctors (one in London, one in New York and one in Los Angeles) who have helped me tremendously. Heeding their advice has helped me out of some very sticky health problems (pneumonia, anemia, stress, etc.). Below they offer their points of view and some ideas about how we can achieve our best health. Below, Dr. Christian Renna on her thoughts.
Love,
gp
Healthier By The Day
You want to feel healthier, everyone does. You want more energy, a better body and the ability to do what you do better. Like most other people, you've listened to the experts, read their advice, and never been sure what applied to you or was really worth doing. That's because the things that help you get healthier are usually unique to you. There is no universal plan for better health, no best diet, workout routine or way of solving problems. As unique as you are, there are some guidelines you can follow that will help improve your health:
Start with sleep. Sleep eight hours or more each night. Do what you have to do to get to sleep; there are plenty of natural agents that work. Try them: Herbs (valerian), tea (chamomile), amino acids (tryptophan or hydroxy-tryptophan) and vitamins (magnesium and B6). These can be powerful sedatives and work just as well as prescription agents without the risks. Sleep plays a powerful role in determining your appetite, energy, and attitude. Sleep better for two weeks before changing your diet. Then try eliminating "white" foods, those that are made with sugar, white flour, and milk. If you eliminate them one at a time, start with flour, then eliminate dairy and then sugar. Sugar is easier to quit after a few weeks of no other "white" stuff. Remember high fructose corn syrup and dextrose are sugar by another name. Give yourself about two weeks to get used to each before eliminating the next one.
Exercise regularly. I know you want to but you don't have the energy to do it. After two weeks of sleeping and eating better, you'll have the energy to exercise. Begin as you like. If you are totally out of shape, start by walking 15 minutes a day and add a minute every day for the first month. At the end of a month, you'll be up to 45 minutes a day, which should make you ready for whatever more strenuous form of exercise you want to try. Experiment with them all to see what works best for you and stick with it.
Police your thoughts and deal with your feelings constructively. Most of the background chatter in our mind is worrying, judging, criticizing, defending, and complaining. Catch yourself and create a distraction by redirecting your thoughts toward the things that you are grateful for and optimistic about.
All these are free (okay, except if you have to buy the sleepers) and all are within your ability. No professionals required. By doing them you will create a customized health plan that will surely result in you getting healthier by the day.
Dr. Christian Renna is a nationally recognized expert in the field of contemporary preventive medicine and the founder of LifeSpan Medicine clinics.