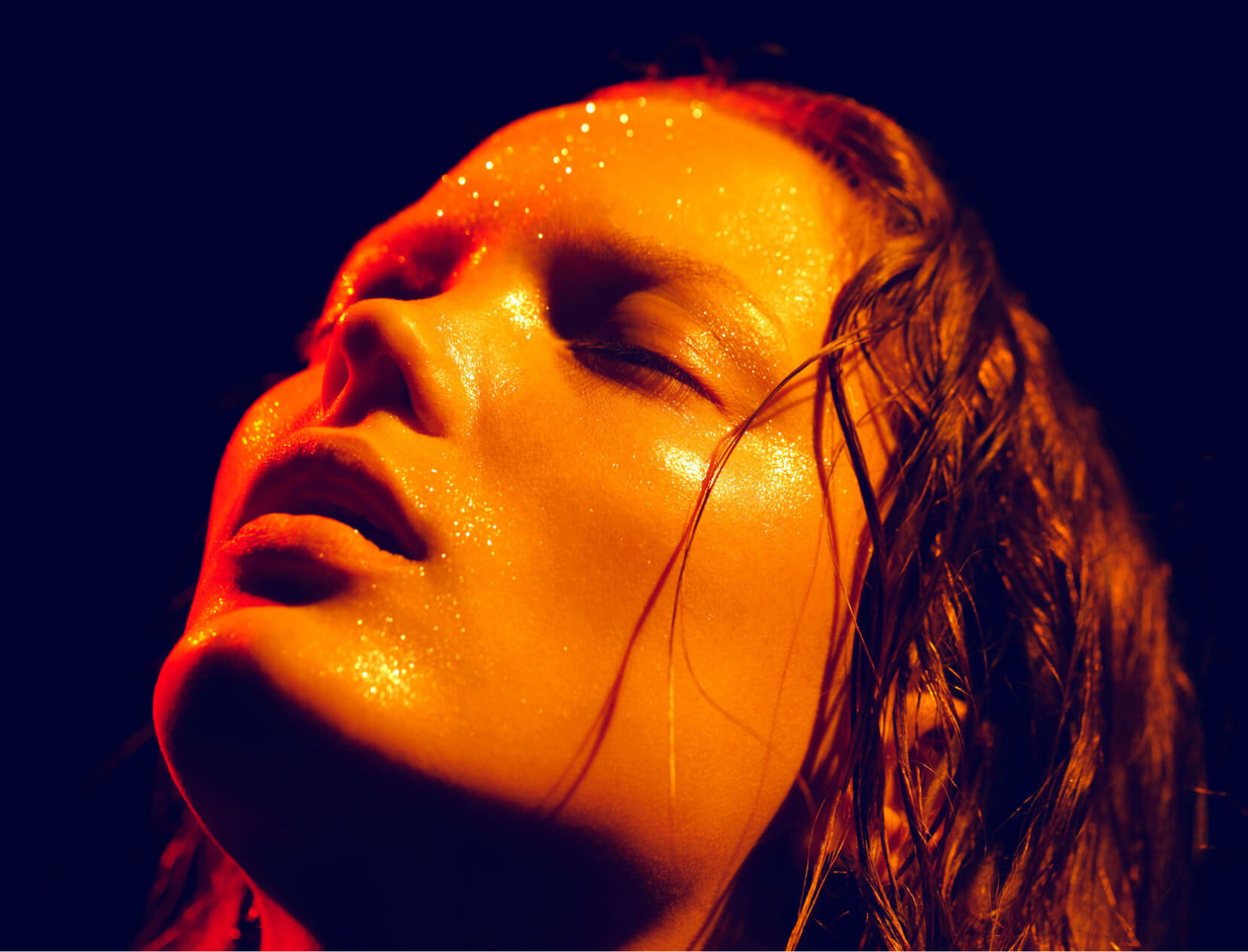 A Wellness Editor Compares
3 At-Home Infrared Mats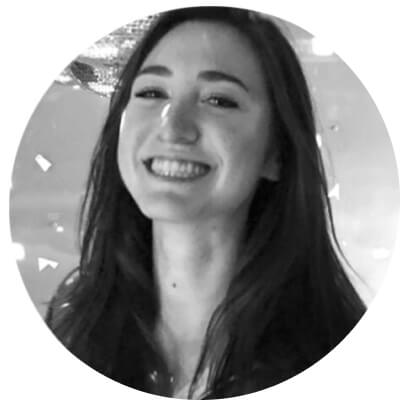 Kelly Martin is an editor at goop. She covers mindfulness, environmental issues, healing traditions, and psychedelic science—and she loves to test-drive whatever's new in wellness.
Stepping into a sauna or hot yoga class comes with an obvious physical catharsis: You go in, sweat it out, and leave feeling some sort of shift. My favorite experiences with heat ground me so much in my physical body that my mind loosens up, too.
Turns out goop's love for heat—specifically infrared heat, which warms you from the inside out—isn't ours alone. When we first launched something called an "infrared sauna blanket" in a years-ago gift guide, we sold out faster than I could order one for myself. Since then, we've scoped out plenty more ways to access infrared in and out of the home, from wellness mats and face masks to sweat lodges and backyard sauna builds.
Of the at-home options, I've been lucky enough to try out three: the HigherDOSE infrared sauna blanket itself, the HealthyLine Gemstone Heat Therapy Mat, and the HigherDOSE Infrared PEMF Go Mat. Despite sharing a common core feature—infrared heat—the experiences are distinct.
In a perfect world, I'd take one of each. But if you're like me and you have to choose, read on to learn how each of them feels and what they do, so you can figure out which suits you best.
THE INFRARED SAUNA BLANKET
The first thing to know about the Infrared Sauna Blanket V3 from HigherDOSE is that it's an at-home sauna, but instead of being a hot little room, it looks like a giant heating pad that folds around your body. You just set it up on your bed or couch, preheat the blanket, wrap yourself up like a burrito, and let the power of infrared—plus internal layers of tourmaline, amethyst, and charcoal—do its magic.
After that, all you need to figure out is what feels best. Here's what worked for me: I laid out the sauna blanket on my bed, with pillows set up to bolster my head and rest under my knees.
Then, heat preferences: I usually start to feel the benefits around level six. That's when I start to sweat, and my heart rate quickens a bit, and my tension melts away. If I'm feeling up for something more challenging, I pump things up to level seven, which is hot but not too hot. At that point, it's slightly uncomfortable in a pleasant way; I know that I'm pushing my body to do something good. If I start to get overwhelmed, it's easy to dial the heat back down, and I always keep a bottle of water by my side for cooling sips. I'm mindful of my limits: I braved level eight once, for a minute—too toasty for me. For safety, HigherDOSE does not recommend sessions longer than forty-five minutes.
A sauna blanket experience also means going in fully clothed. Having to wear long sleeves, long pants, and socks wasn't what I expected, but covering up serves two purposes here: First, the clothes will soak up a good amount of sweat so that it doesn't start to puddle around you. (Bless.) That also makes cleanup easier. Second, it'll protect you when things heat up. While the HigherDOSE sauna blanket does use infrared, which heats your body up from the inside, the interior of the blanket, which lies against your body, gets hot to the touch, especially around the lower legs and feet. The most comfortable approach is to wear long, loose, breathable pants—think sweatpants rather than leggings—and thicker socks that cover the ankles so that no skin is exposed on your lower half. On top, any long-sleeve T-shirt works, and I found I never had to worry about covering up my hands.
In addition to figuring out what felt good, I also found what didn't work for me: multitasking. Don't expect to get much done while you're in here. Your hands are tucked in with you, and it's difficult to adjust yourself once you've started. So set yourself up somewhere comfortable and opt for ears-only activities, like a playlist that chills you out, a podcast that makes you laugh, or a guided meditation if you want to take this practice deeper.
When I'm done, I come out drenched in that post-hot-yoga way I love—feeling glowy, loosened up, and satisfied.
THE INFRARED MATS
An infrared mat lies flat on the ground, and you go on top of it instead of inside it. It's much more like stepping under infrared heaters than sitting in a sauna. This offers more flexibility—lie down, sit up, do some gentle yoga or light stretching, your call. There are a couple on my radar: HigherDOSE makes one, as does a brand called HealthyLine. In addition to infrared heat, both brands make their mats with bundles of smooth amethyst and tourmaline stones (HealthyLine's has jade, too) as well as pulsed electromagnetic fields. PEMFs are waves of magnetic energy produced by electric currents and directed toward the body, which I'd never tried but had been curious about for a while.
Overall, the two mats are very similar, but HealthyLine's has an additional feature: red light, which may have benefits for skin.
Typically, I lay the HealthyLine mat out on the floor of my bedroom right where I would normally roll out a yoga mat if I were streaming a class. (It takes up about the same amount of space.) I crank up the heat, taking advantage of the precise controls: Instead of turning the heat to a numbered level, you choose the exact settings down to the degree. At relatively low temperatures—under 105 degrees Fahrenheit—you could hang out on the mat all day. At higher ones—it goes up to 160 degrees—HealthyLine suggests limiting daily use to an hour or two.
The set comes with a cover to protect the mat from moisture and a soft pad for more comfort. Both are optional, but I appreciate having a barrier between me and the hot stones. There's a Mylar blanket, too, which you can drape over yourself to hold in heat if you're looking for a more sauna-like experience.
At a setting of 130 degrees Fahrenheit, I'm pleasantly warm but never too toasty, and my muscles start to feel loosened up after about half an hour. If I'm down for more intensity, I'll bring things up to 150 or so. (You feel it.) Because I'm a newcomer to PEMF, I've kept that setting low for now—around six to ten hertz. As I thought I would, I've been basking in the red light, which glows against my skin even through the mat cover.
Here's what I like about an infrared mat: There's plenty of room to lie out, tap away at my computer, read a book, or give my tight muscles some love with movement. (Lately, I've been a fan of fascia flossing with the Floss.) Because your movement is unrestricted, water bottle refills are a breeze. I could wear whatever—no sweatpants, long sleeves, or thick socks necessary. And while I certainly do some sweating at higher temperatures, I feel like good things happen at lower ones, too. Rather than that whole-body catharsis, exhausted-in-a-good-way effect that I get from the sauna blanket, I notice a healthy flush in my cheeks, a sense of balance, and plenty of energy. I don't feel the need to rush to the shower or down a ton of water after I'm done, either. Instead, I fold up the mat, slip it under my bed, and go on with my day—feeling loosened up, blissed out, and eager for another session tomorrow.
THE FOLDABLE, PORTABLE INFRARED MAT
Now, about that miniature mat I mentioned: HigherDOSE makes a version of its infrared PEMF mat that's about half the size and folds in the middle. It's made to be packable—it fits into a tote bag, which it comes with—so you could travel with it without too much fuss. But what's especially clutch is that the Go Mat fits well onto a chair, so you could enjoy the benefits of infrared and PEMF from your work-from-home desk or at your kitchen table if you wanted to. (And I wanted to.)
I borrowed a Go Mat from one of our beauty and wellness buyers (thanks, Kelly F.!) for a few weeks over the holidays so I could give it a spin. I'm happy to report it was an unobtrusive companion on the drive between Los Angeles and San Francisco, where I would be staying for three weeks. Two reasons I was glad I packed it: 1) I could keep up with the daily infrared sessions I had started on my full-size HealthyLine mat at home. And 2), I am a person who runs very cold, even in LA, and it was a particularly chilly and wet end of December.
That's how I started hanging out on the Go Mat quite a bit. I'd come in from walking the dog, unbundle myself from layers of sweatshirts and puffers, and camp out on the mat—set out flat on the ground or on a chair—for up to a few hours if I really got sucked into a book. (I'm halfway into The Goldfinch.) As work has kicked up again in the new year, I've been leaving it on my desk chair and returning to the mat throughout the day. When you're busy, your time on the mat flies; I've ended up clocking more hours here than I do with either the sauna blanket or full-size mat.
The controls are simple: Like the sauna blanket, it has a knob to adjust the infrared heat, on a range of one to seven this time. This mat is not designed to make you sweat; I could go a couple hours into a level six and sweat only a little under the arms. To play with PEMF, you click a separate button and choose levels between one (which runs at just three hertz) and four (twenty-three hertz). However you set the PEMF, it shuts off automatically after a half hour or so. The infrared heat keeps running as long as you'd like.
I found that while the Go Mat provides less surface area than a full-size mat from HigherDOSE or HealthyLine, it's a good fit for frequent travelers, someone with less space, or anyone who spends a lot of time sitting and wants that time to do double duty for their well-being. Hanging out on it while you go about your business is a pleasure. And when it's time to return the one I borrowed, I'm thinking about shelling out for one of my own.
We hope you enjoy the book recommended here. Our goal is to suggest only things we love and think you might, as well. We also like transparency, so, full disclosure: We may collect a share of sales or other compensation if you purchase through the external links on this page.