3 Reasons to Try the G.Tox 7-Day Reset Kit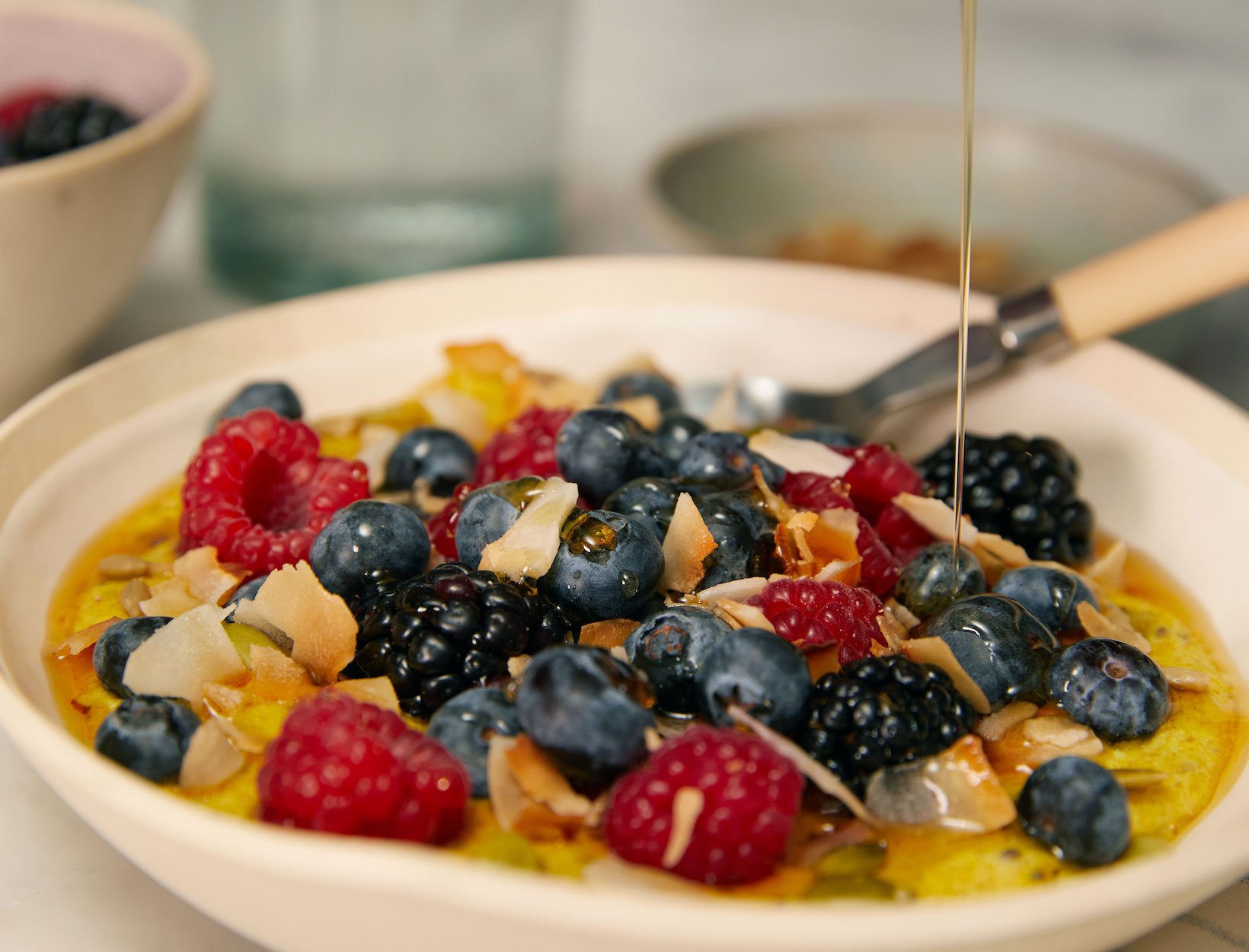 A lot of detoxes—especially the ones that come in a box—can feel like a burden. They take something from you: not just alcohol, dairy, and sugar but also nourishing whole foods and the ability to honor your cravings as you move through them.
That's why we designed our weeklong elimination program the way we did. Everything is thoughtfully oriented around giving you a genuine reset. Meaning, at the end of it, you feel good and you have new tools you can use beyond day seven.
goop Wellness

G.Tox 7-Day Reset Kitgoop, $195

SHOP NOW
So what's in the box? The plan includes a filling superfood cereal blend and a clean plant-based protein powder to help you cut down on cooking and prep work, along with a recipe guide to take the guesswork out of the process. An easy-to-follow schedule helps you experiment with new eating patterns and an intermittent fasting protocol. A dry brush helps you start your days by promoting local circulation. And you'll get daily superpowders formulated to help support the body's natural detoxification system and promote digestive health.*
If you're still deciding whether or not to try it, these are the top three reasons we keep coming back to it.
1
The superfood cereal shortcut.
You get one pouch of this for every day you're on the reset. It's something our science team formulated to meet a specific need: We wanted to create a clean, filling, high-fiber meal base that required almost no cooking. All you do is add hot water to the cereal and it becomes an easy breakfast or dinner. You can have it plain—it's a mix of organic seeds and nuts, maca root powder, and turmeric powder—or add fruits or veggies. We recommend quickly doctoring it with herbs, spices, and more; you'll find some no-recipe recipe suggestions in your kit.
2
Superpowders that go anywhere with you.
On each day of the reset, you'll take two supplements in powder form: a detoxifying superpowder and a gut microbiome superpowder. The former is to be mixed with six ounces of water and knocked back like a shot. The latter is a flavorless probiotic and prebiotic blend that you can mix into water or add to a smoothie—or anything you drink throughout the day that's cold. They're fantastic support and also the easiest thing on your to-do list.
3
You can take what you need and leave what you don't.
By the end of the week, you will have learned how to cook a few new delicious clean recipes, the best of which you'll turn to throughout the year. You'll have the blueprint for the best detox smoothie combinations. You'll own a dry brush and use it when it feels good. You'll know what intermittent fasting feels like for you. If you like the detox superpowder or the gut superpowder, you can stock up and make one (or both) part of your daily routine. And if anything you tried doesn't suit you, you can leave it behind.
---

*These statements have not been evaluated by the US Food and Drug Administration. These products are not intended to diagnose, treat, cure, or prevent any disease.

---

This article is for informational purposes only. It is not, nor is it intended to be, a substitute for professional medical advice, diagnosis, or treatment and should never be relied upon for specific medical advice. To the extent that this article features the advice of physicians or medical practitioners, the views expressed are the views of the cited expert and do not necessarily represent the views of goop.