Detox, Delivered: Clean Meal Delivery from Sakara
Written by: the Editors of goop
|
Published on: September 10, 2018
|
Updated on: September 10, 2018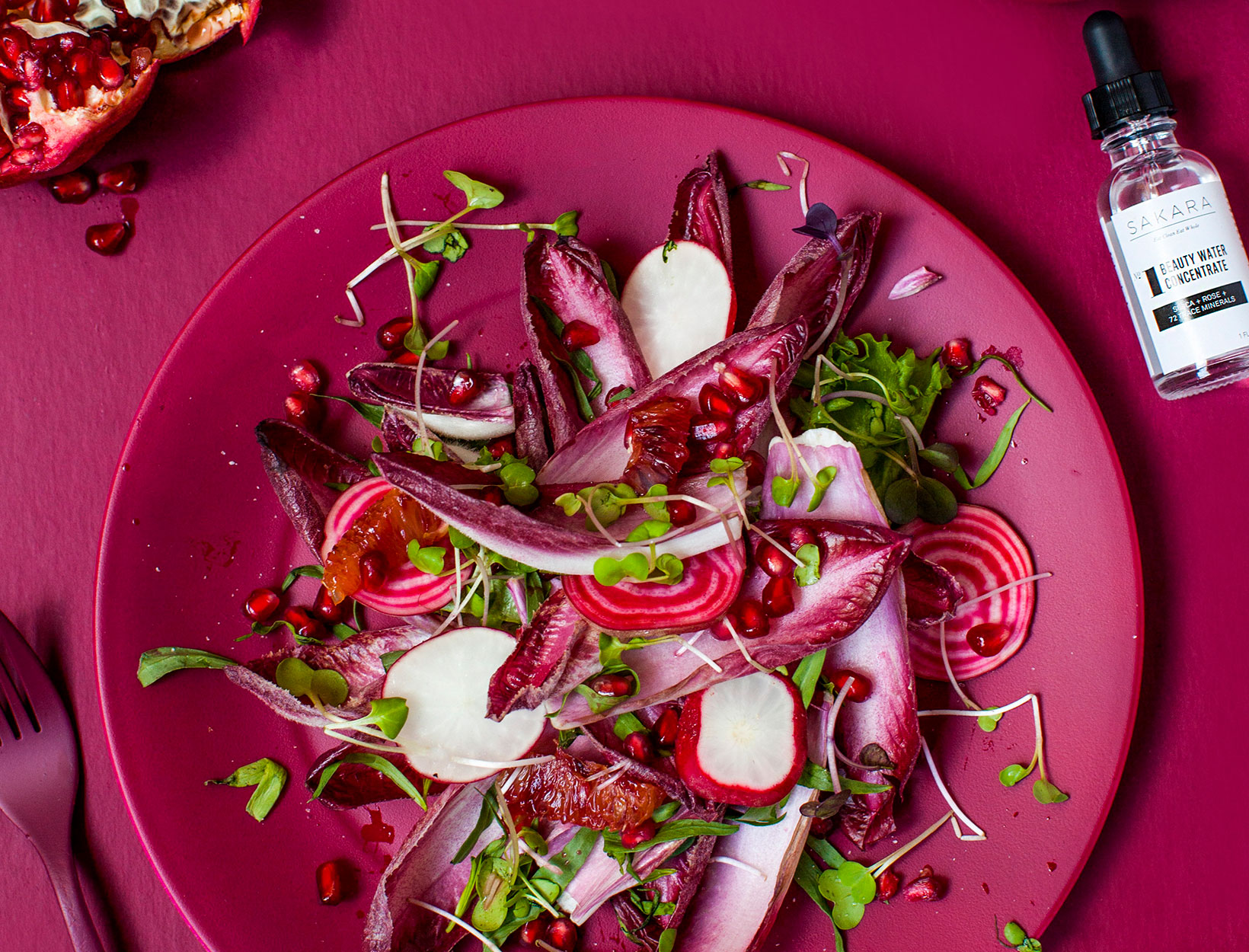 Whether you want to jump-start a vegan lifestyle, experiment with an elimination diet, shape up quickly for a big event, or just get a handle on what you're putting into your body, Sakara's clean meal-delivery service makes it very easy.
We're huge fans of detox at goop (indeed, we devote the month of January to it on the site), and we know that even a really deep detox is something you can do totally on your own, with the right prep and planning, because we've done it. That said, having someone else do it for you can be an incredible luxury.
Organic, gut-focused, nutrient-packed, and delicious, Sakara delivers breakfast, lunch, and dinner daily, wherever you live in the continental US. Depending on which program you choose, the inventive, plant-based dishes come with nutritional supplements, probiotics, detox and beauty tinctures, beauty and detox teas, and clear, beautifully art-directed instructions/tips/words of encouragement. All versions of Sakara involve more vegetables than you ever imagined you could eat, delivered in chic, totally recyclable containers.
The salads are gigantic and complex; there are raspberry scones, faux pho noodles made out of seaweed, Moroccan flatbreads, and every sort of roasted vegetable. The spices are generous, and the sauces are velvety and full of flavor.
The Level 2 is essentially a strict elimination diet, which can be hard to stick to when you're preparing your food on your own, surrounded by the delicious but potentially inflammatory basics that stock most people's kitchens. The signature Sakara program eliminates gluten, dairy, pesticides, caffeine, and alcohol, but the seriously austere Level 2 gets rid of nightshades, soy, nuts, grains, and sugar, too. It includes all manner of supplements, teas, and waters. Not having to think about any of it, much less prepare it, is a fantastic treat.
The treat aspect is an important element of Sakara. You feel like you're indulging yourself—and you are; the program is not cheap*—every time you open a new meal. Doing it for even a day or two can reset how you think about healthy food. When you start to see the pile of vegetables (as opposed to, say, a sub sandwich or a slice of cake) as a treat, self-care, and even an indulgence, your behavior starts to change.
Speaking of treats, we cheated with avocados sprinkled with Maldon, and a little bone broth. But we also felt super indulged whenever we drank the Beauty Water, a clear tincture seemingly infused with roses. Even those who love water, don't need it to be flavored, or favor lemon water first thing in the morning will still feel they're having something special, in the vein of an afternoon trip to Starbucks, without the caffeine or the coffee breath.
It should be noted that Sakara is especially brilliant for the staycation version of a spa getaway: Increase your usual amount of exercise; order Sakara; go heavy on the dry-brushing, detox bathing, and face-masking; and treat yourself to some sauna or steam room sessions, massages, facials, and more. A week at most spas costs upwards of $3,000, so you can go pretty crazy with the treatments and still spend much, much less.
*Sakara meals end up costing around $30 a pop. One friend pointed out that you could eat breakfast, lunch, and dinner at abcV for the same price, and they have a point. If we lived next door to abcV, we might consider such a program. But the just-introduced DIY (no meal delivery) 10-Day Reset Collection costs $195 for two weeks; with it, you get the nutritional supplements, probiotics, teas, waters, and two week's worth of recipes, along with all the support the company provides for all of its programs (you can call and scream, "I'm going to do it! The cacio e pepe is calling my name!" and they will talk you off the ledge).