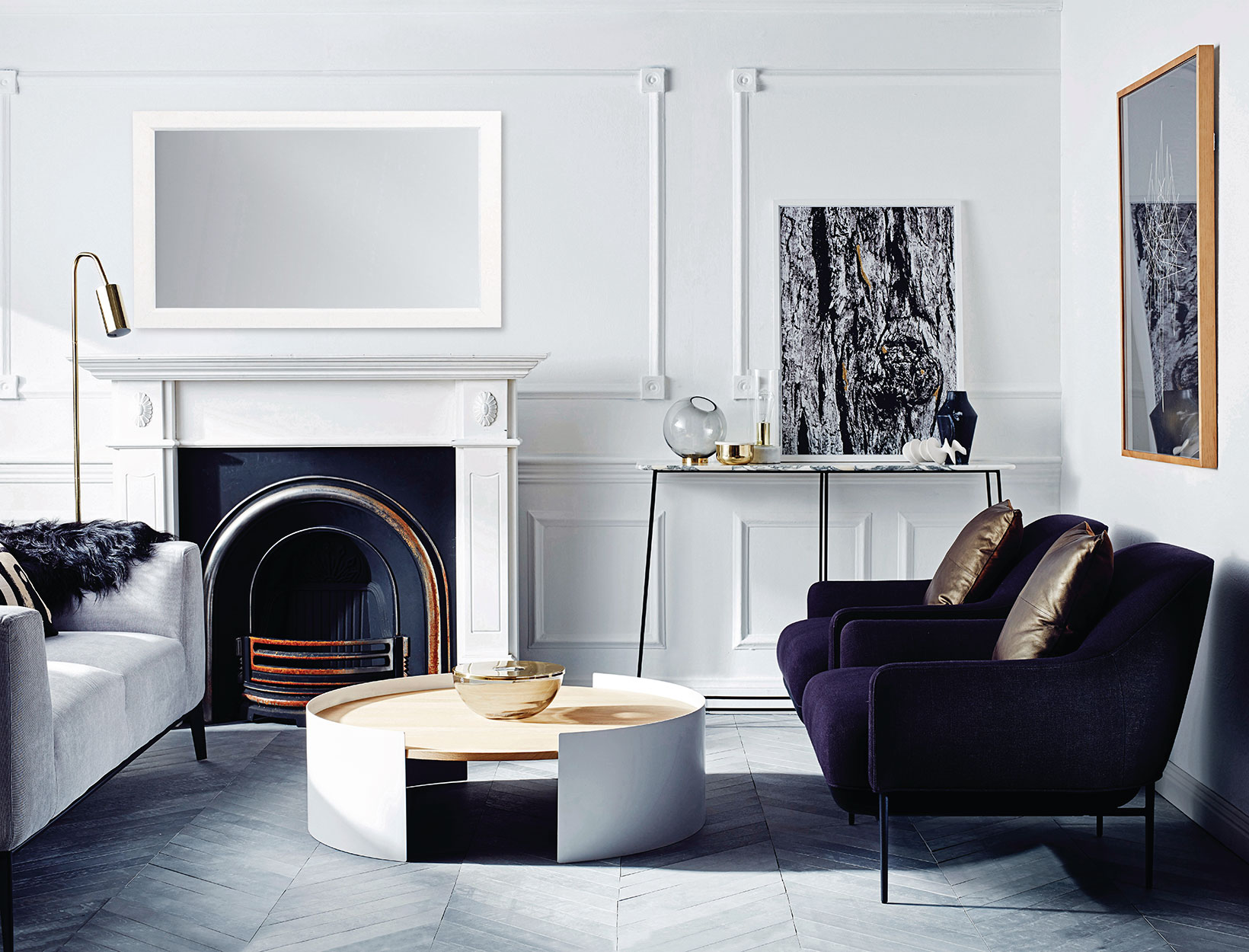 A Guide to Detoxing Home Allergens—Plus an Air Purifier We Love
The allergy epidemic—many sources say allergies affect a growing third of the population—doesn't appear to be slowing down. The arrival of spring can bring on some of the most miserable symptoms for the allergy-prone, but for many, there's no relief to be had indoors, or any season. Predictably, our homes are their own source of potentially troublesome allergens (like dust mites and pet dander), plus, without trying, we're constantly tracking outdoor allergens (like pollen and molds) into the house with us on our clothing, shoes, and even in our hair.
We asked Chitra Dinakar, M.D.—Clinical Professor of Medicine at the Stanford University School of Medicine and Gies Endowed Faculty Scholar at the Sean N. Parker Center for Allergy and Asthma Research (the Rolls Royce of allergy research centers)—to help us put together a guide for an at-home allergy detox. We were particularly curious about her clinical opinion on air purifiers, which many allergy sufferers report to be helpful. (One goop staffer, whose allergist recommended she get a Dyson purifier after an allergy prick test revealed she was essentially allergic to all of the blooming plants and trees in NYC, has been significantly happier since. The Dyson purifier uses a HEPA filter, which, as Dinakar explains, is designed to capture small particles, like animal allergens and mold spores.) Below, our interview with Dinakar, and a room-by-room allergy-proofing checklist based on her expertise. (If food allergies are a concern, too, see this piece with Dinakar's colleague, Sharon Chinthrajah, M.D.)
A Q&A with Dr. Chitra Dinakar
Q
What allergens are typically found in the home? Which air particles are most troublesome?
A
Allergens found in the home include both indoor allergens (that tend to be year-round or "perennial") as well as outdoor allergens ("seasonal allergens") that enter the house when the doors and windows are opened and when people and pets trail them in. Indoor allergens are typically dust mites, animal dander (pets), and some molds. Cockroach and mouse allergens in homes have also been reported to worsen asthma and allergies. Outdoor allergens usually include pollen and molds, which can be easily tracked into homes on animal fur, clothing, shoes, hands, and even on our hair. Strong perfumes and odors, incense, and smoke (from wood-burning stoves/fireplaces and tobacco products) can also trigger indoor allergies.
Q
Which room or area in the house is the most allergen-prone?
A
While circulating air distributes the allergens all over the house, different parts of the house have different types and amounts of allergens. Dust mites tend to be found in areas with carpeting and upholstery, such as bedrooms and living spaces. Molds tend to grow in damp basements and bathrooms or areas with water leaks. Living rooms may have more pet allergens. Kitchens and dining spaces have more food allergens and cockroach allergens. Though we need to make sure the air in the entire house has a low or negligible allergen load, we typically recommend extra focus on the rooms that are occupied by the allergic individual for the greatest amount of time (such as bedrooms and living spaces), or where the allergen grows unseen to large quantities (such as dark, damp areas).
Q
What's the clinical value of air purifiers?
A
Most allergy sufferers who use air purifiers report improvement in their clinical symptoms, and there are studies supporting the value of air filtration. Air purifiers can help extract some of the allergens circulating in the indoor air. For instance, they help decrease the pollen that has come in from the outside. They also decrease the amount of animal dander in the indoor air.
More research should be done on the clinical benefits of air filtration—it's difficult to measure as air allergen load is not a static measure; it changes with activities of daily living (opening doors, the degree of dampness, etc). One challenge is that the size of various allergens found indoors varies, making the optimal filter (the one size that suits all) hard to create. HEPA filtration, devices that capture particles 0.3 micron and greater, are considered necessary for capturing animal allergens and mold spores, which are smaller than pollen particles, for instance. (Even smaller particles, like dust mites, prove trickiest to capture, and other measures might be needed, too.) [See checklist below.]
Q
We've heard that HEPA filters are the gold standard?
A
HEPA (high-efficiency particulate) filtration devices are the "gold standard" because they capture particles of a size 0.3 micron and greater. As mentioned, HEPA filters are designed this way to capture smaller particles like animal allergens and mold spores. Pollen is more easily captured (even central air conditioning can help to a certain extent), although it is possible that pollen fragments could still provide a source of pollen allergens in smaller particles.
The other benefit of HEPA filters is that they do not create potentially toxic chemicals since they are a mechanical filtering device.
Q
Where's the best place to put purifiers in the house?
A
Most households have forced-air HVAC systems, and for those homes, regular maintenance schedules and the use of high-efficiency disposable HEPA filters appear to be the best choices.
It is helpful to have air purifiers in rooms where the individuals with allergies spend a great deal of time. Portable room air cleaners with HEPA filters, espefcially those that filter the breathing zone during sleep (e.g. bedrooms), appear to be beneficial. These portable air purifiers are best positioned on a piece of furniture a little above the floor.
Allergy expert, Chitra Dinakar, M.D. joined the Stanford University School of Medicine in January 2017 as a Clinical Professor of Medicine, as well as the Gies Endowed Faculty Scholar at the Sean N. Parker Center for Allergy and Asthma Research, and the Allergy and Asthma Clinical Chief of Stanford Health Care. Before Stanford, she was a Professor of Pediatrics at the University of Missouri-Kansas City, and director of the Food Allergy Center at Children's Mercy Hospital in Kansas City.
The views expressed in this article intend to highlight alternative studies and induce conversation. They are the views of the author and do not necessarily represent the views of goop, and are for informational purposes only, even if and to the extent that this article features the advice of physicians and medical practitioners. This article is not, nor is it intended to be, a substitute for professional medical advice, diagnosis, or treatment, and should never be relied upon for specific medical advice.