The Weeklong Detox We Can't Wait to Try
Written by: the Editors of goop
|
Published on: October 24, 2019
|
Updated on: November 14, 2022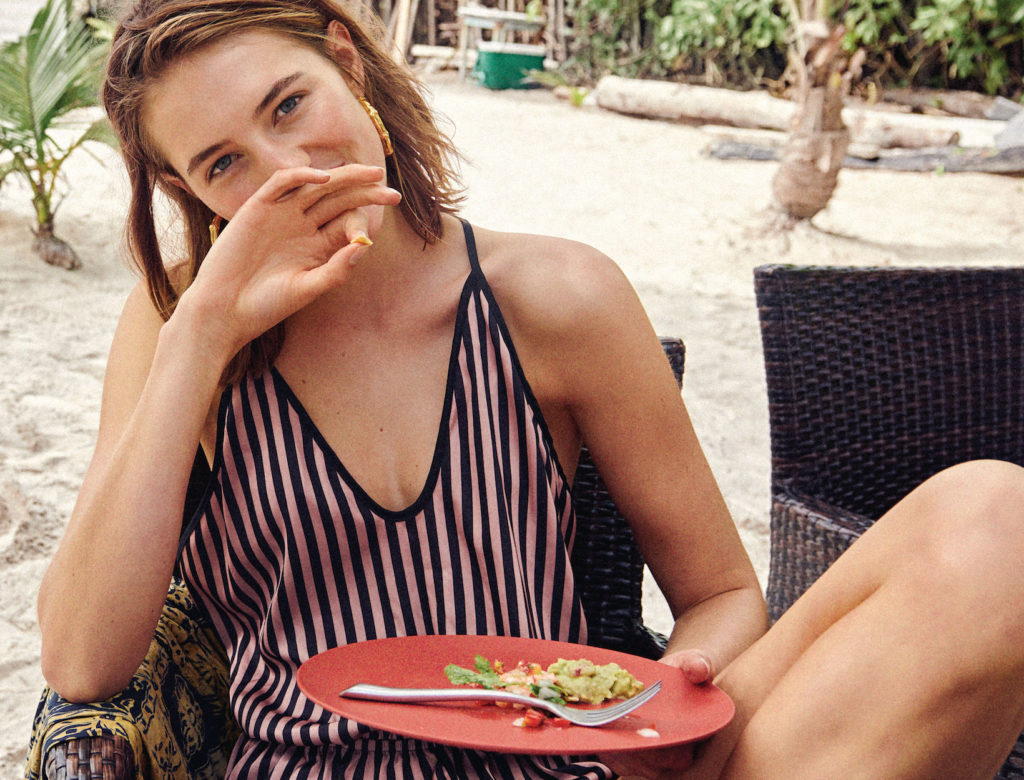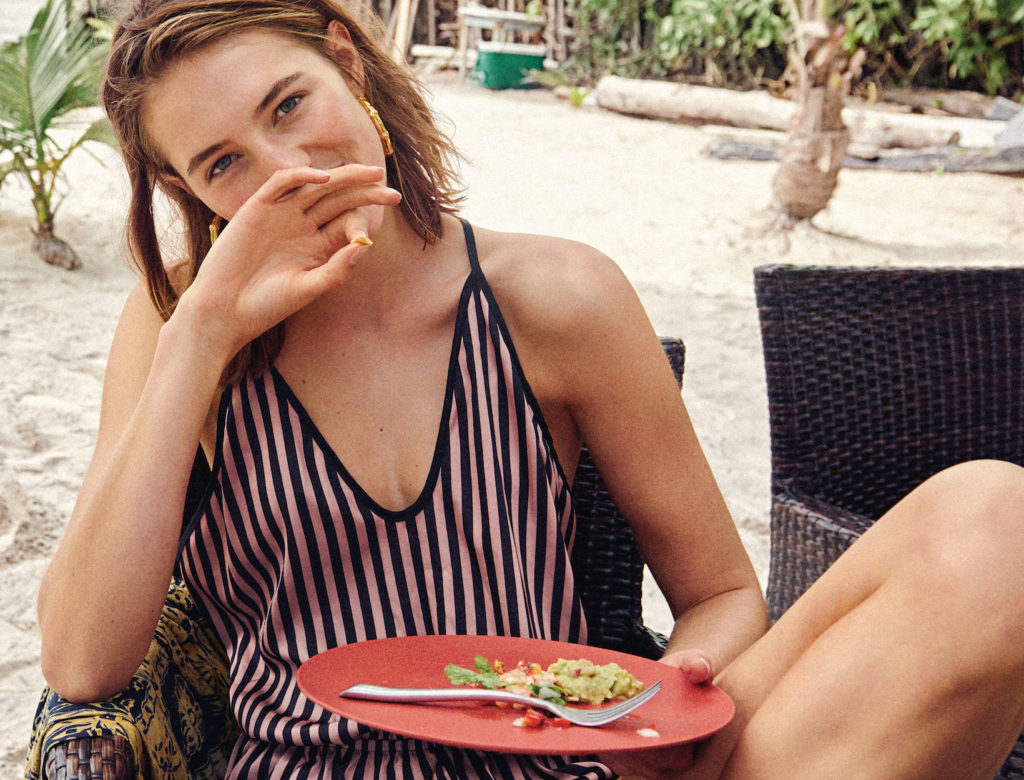 More than a few of us at goop HQ have braved Alejandro Junger's twenty-one-day Clean Program—and come back to it every so often for a reset. Of course, three weeks is a commitment. Which is why we're very much on board with what Junger has coming down the line: Clean 7, a supercharged, one-week version of the Clean Program that incorporates functional medicine, intermittent fasting, and Ayurveda. The book outlining the new protocol comes out in December—we're preordering and sharing a sneak preview—and GP, our chief cleanse guinea pig, is already on standby.
---
Introduction
I spent the end-of-year holidays with my kids in Todos Santos, Baja California Sur. The whales were arriving from feeding in the cold waters of Alaska to mate in the warmer lagoons of Mexico. The spectacle was amazing. We saw them breaching all day long, and the kids were in heaven. They love nature. We joined a sea turtle rescue mission that protects eggs from beach tourism and releases the baby turtles at sundown, clearing their path in the sand so they can walk all the way to the shoreline and be swallowed by the ocean. Beilo, my eight-year-old son, and Fina, my six-year-old daughter, had so many questions. "That's not very smart, it's so hard for them to walk all that distance," said Beilo. "Papa, why don't we just put them in the ocean directly?" Hearing the question, the rescue team chief answered, "It is better for them to walk all the way on their own. That is how they remember many years from now where to come back to lay their own eggs. Those are the rules."
They both turned to me and Fina asked, "Who made the rules, Papa?" "Nature made the rules," I answered. "Nature designed planet Earth and all the animals on it, which includes you both and all humans. And nature is incredibly smart. Not only does it help the turtles come back to this spot to lay eggs or the whales to swim all the way from Alaska to have babies here, but nature also helped you guys grow in mama's belly and helped you come out when you were ready. The rules of nature are what makes everything work well at the same time, all the time, without forgetting about anything. That is how nature makes sure that all animals live a good healthy life." Without missing a beat, Beilo asked, "But then why do people get sick? Did nature forget about us?" I like to think that my kids are geniuses, but hanging out with their friends made me realize that most kids are. Here was my eight-year-old son asking the most important question about health, one that I did not start asking myself until I was in my thirties, even years after becoming a doctor: why do we get sick? Did Nature forget about us? I put my arms around my kids and answered, "Humans don't get sick because nature forgot about us. We get sick because humans forgot about nature."
Why do people get sick? The answer to this question created a profound shift in how I view medicine and treat patients. I went to medical school to learn what healthy cells look like and how to detect sick ones. I learned how the body works and the ways in which a good medical history, examination, and laboratory tests can reveal and confirm where and what the problems are. I was soon able to identify the different diseases by name and prescribe a treatment plan for each. I got so carried away studying the how that I forgot to ask the why. After medical school I started my training in hospitals, where the rubber meets the road. I had to apply everything I had learned in classrooms to helping people in real life.
After three years of internal medicine I chose cardiology for another three years of training. As most doctors will tell you, this training is grueling. Endless days and sleepless nights. I wouldn't have slowed down if it weren't for the fact that I got really sick. After consulting three specialists (an allergist, a gastroenterologist, and a psychiatrist), I was given three diagnoses; severe allergies, irritable bowel syndrome, and severe depression. Between the various doctors, I was prescribed seven medications, including antidepressants, anxiolytics, anti-allergics, antidiarrheals, and antispasmodics. My career race had come to a screeching halt. Almost immediately, I couldn't function without pills. And the worst part of it was that I didn't even want to. I knew, however, that this wasn't normal. This wasn't natural. Finally, a few months later the big question popped into my head again: Why did I get sick? Why?
Even though the treatment I was prescribed was in line with what I had learned in medical school, in all my years of hospital training, and it was what I was offering all my patients, when it came to following that advice myself, a pill for each one of my symptoms did not make sense. My intuition told me to reject taking pills. They weren't healing as much as silencing symptoms by forcing a certain chemistry on my body. This realization changed the course of my life and my medical practice for good.
I began to search for ways to get healthy—to feel well—that did not include medications. I looked everywhere for answers. I didn't know exactly what I was looking for or where to find it, so I kept trying different things. My search took me around the world. I discovered that I needed to rethink modern medicine in the context of healing and that part of it meant opening my mind to learning from ancient systems. I found new tools in different places and eventually understood exactly why I got sick, and more importantly, what I needed to do about it. The pivotal moment in my health came when I discovered the concepts and practices of detoxification. After completing a well-designed detoxification program, not only was I able to rid myself of all my symptoms, but also felt and looked ten years younger. My body had restored its optimal functioning. I was, briefly put, rejuvenated. After this discovery, I have never stopped looking for other healing tools, both new and ancient. My mission has remained constant: to help people better understand the body's natural ability to heal itself. I have discovered that there is in fact a single common underlying principle in every proven healing practice: these methods all help the human body better align itself with nature. Nature's incredible intelligence is embedded in all living organisms and when its rules are respected it results in vibrant health. Animals that live in the places where nature designed them to live and eat what nature designed them to eat rarely get chronic diseases. In the wild, bears don't get depressed, alligators don't get diabetes, eagles don't get cancer. We are the only species on the planet that is unwell most of the time.
I wrote Clean 7 to share the answers I found when asking why so many of us are sick and how breaking the laws of nature is at the heart of today's epidemic of chronic diseases. This book will teach you how to use some of the most powerful healing tools in the world to shed your own chronic symptoms and illnesses and finally live the life you were meant to live. These tools have already improved the lives of millions of patients worldwide for millennia. My goal in writing this book is to make this health transformation more accessible and easier to implement than ever before.
It doesn't matter if you are just starting your path to a healthier you or if you are way ahead on the road; the principles and practices in this book can take you to the next level and help you stay there for the long run.
If your life has been busy and your health has taken a back seat, this is the perfect way to start. I'll take away any confusion you may have felt when browsing the complex world of current lifestyle options and programs available. With Clean 7, this no longer needs to be the case. This seven-day program is user-friendly and incredibly effective. The foods to eat, the supplements to take, the practices and the protocol necessary to implement this life-changing program are spelled out day by day and hour by hour. I will hold your hand on this health journey and make sure that you meet your desired goals. Whether you are wrestling with your weight, your mood, your energy, mild symptoms, or chronic symptoms, I promise you that by the end of seven days, this program will change your perspective on what is possible for you. You will feel better than you have in a long time, and you will learn tools for maintaining lifelong lasting health.
If you are a pro, already have found a lifestyle that fits you, and are doing great, Clean 7 will help you stay there or go even further. The ideas in this book will help you connect the dots regarding things that you may already be doing but were not quite sure why they work.
My dear reader, all I ask is a week of your time for a health revolution that will last you a lifetime.
Welcome to Clean 7.
Excerpted from Clean 7 by Alejandro Junger, MD and reprinted with permission from HarperOne, an imprint of HarperCollins Publishers. Copyright 2019.
---
Founder of the Clean Program and bestselling author of Clean (among other essential health manuals), LA-based cardiologist Alejandro Junger, MD, graduated from medical school in Uruguay, where he was born. He completed his postgraduate training in internal medicine at NYU Downtown Hospital and a fellowship in cardiovascular diseases at Lenox Hill Hospital before studying Eastern medicine in India. An adrenal fatigue expert, Dr. Junger developed the goop vitamin and supplement protocol Why Am I So Effing Tired?, designed to help rebalance an overtaxed system. His new book, Clean 7, is out in December.
---
This article is for informational purposes only, even if and regardless of whether it features the advice of physicians and medical practitioners. This article is not, nor is it intended to be, a substitute for professional medical advice, diagnosis, or treatment and should never be relied upon for specific medical advice. The views expressed in this article are the views of the expert and do not necessarily represent the views of goop.