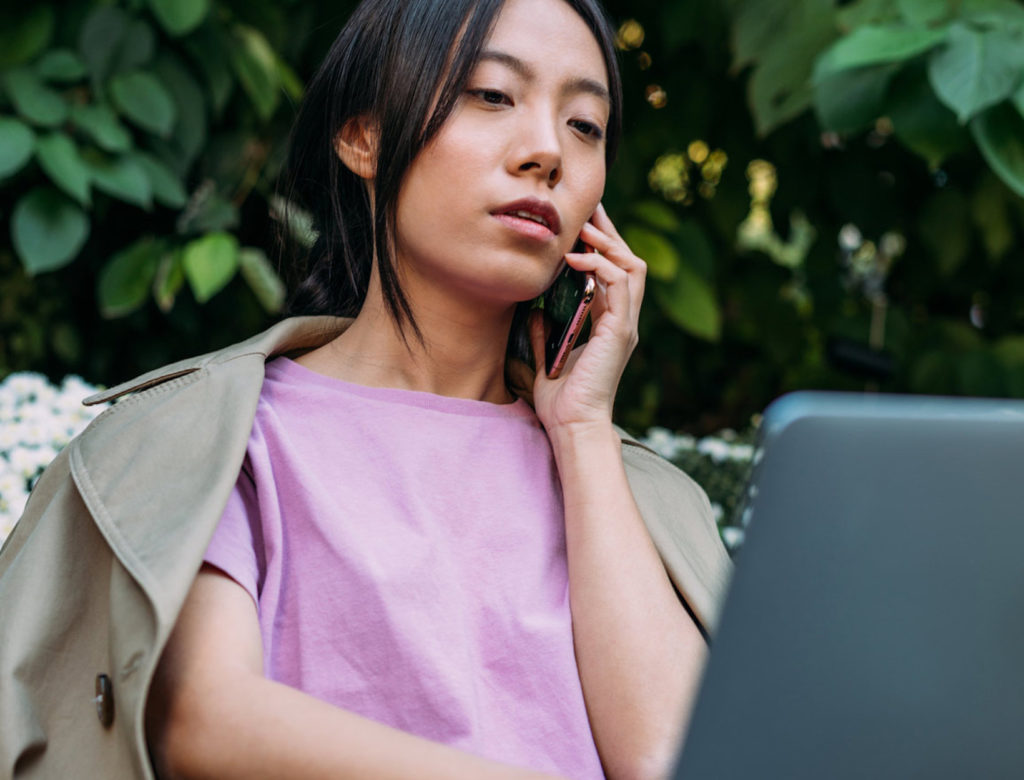 Why Mindfulness Is the Key to Successful Negotiating
11
Why Mindfulness Is the Key to Successful Negotiating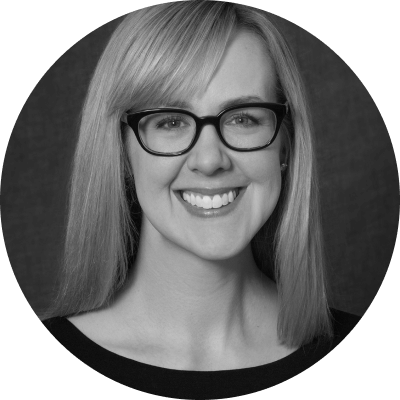 "People don't really pay attention to the negotiations that they have every day," says Erin Gleason Alvarez. "It's often characterized as an event that you have to go to at some point in life, and usually it's because it has to do with some work thing." Gleason Alvarez is an expert mediator, arbitrator, and attorney who thinks that people tend to overlook some of the most important skills when it comes to effective negotiations. She believes that if people saw negotiation as something that they did daily, they would be more comfortable around the big ones. That's why Gleason Alvarez teaches negotiation theory and focuses on how to do it mindfully. And no, she doesn't think it's true that women don't know how to negotiate. "What it comes down to is that we don't want to be in a dispute, so we ignore what our inner voice is telling us and trick ourselves into being magnanimous," says Gleason Alvarez. "In that act, we're losing opportunities."
Her approach to asking for what you want—whether it's a salary or not—involves looking at how you negotiate the small stuff and noticing your wins. "The negotiations with your family or with your friends—people you're comfortable with—that is second nature for most of us," says Gleason Alvarez. "When the volume isn't turned up and you can listen to those things, notice how you're doing this all the time and how you can leverage those skills to talk to people when the pressure is turned up."
A Q&A with Erin Gleason Alvarez
Q
What is mindful negotiation?
A
Negotiation and mindfulness have a lot in common. Negotiation is a dialogue in which people seek a solution to a problem, and mindfulness is the practice of maintaining a nonjudgmental state of complete awareness. Mindful negotiation is the practice of conferring with others to derive some mutual benefit while staying present and focused, without judgment. This positive approach helps us move away from the competitive, combative, and otherwise stressful ways in which negotiation is often characterized. This is important because when you approach a negotiation from a place of focus, positivity, and nonjudgment, you tend to have a better experience in the negotiation itself. You can also achieve better results if you have a positive mindset.
---
Q
Why do you think it's helpful to see negotiation as an everyday communication process?
A
People don't really pay attention to the negotiations that they have every day, but we do this all the time. You negotiate over the timing of a call and what to talk about. You negotiate with your coworkers and with your family and with your pets. If you start to listen to the many negotiations that are going on, you see your successes and you see how you achieve them, then you can start to leverage that in other realms where it doesn't seem to be as easy or as comfortable.
The legal community by and large perpetuates this as an art, and it has this mystique around it. But if you're a woman, you negotiate just as you breathe. You have to negotiate in order to get through the day. This is a survival skill that we have learned over the course of our lives, but there's all this energy that gets put into telling women in various ways that they don't negotiate, or they don't ask in the right way, tone, or voice.
It's the minuscule ways that people dissect what's wrong with women that is the problem. It's not that women don't know how to negotiate—they do. But mindful negotiation is building that bridge in your head and acknowledging that you do have this vast skill set and the tools you need to have collaborative and successful and productive conversations with other people, so when a problem arises, you can construct a dialogue that will yield results that are to the benefit of everybody. That's what negotiation is. There's a shared problem, and then you have to create some mutual benefit for all of the people who share that problem to make it go away.
---
Q
Why is it often suggested that women fall behind men when it comes to solving disputes?
A
The conversation around women in negotiation often goes straight to salary, as if the one thing that we all are negotiating about is money. This is not to undercut the importance of income, because that's certainly something that's important for all of us. But if you look at the manner in which women are leading and developing teams and creating work environments where people feel comfortable and are able to get along, those are things that do not fall into the category of items that are negotiated, so they get lost. It's not that women aren't doing as well as men. Certainly, women are not paid as well as men, and the opportunities that are afforded to women are not as good as those afforded to men, but I don't fault the negotiators for that. I fault the overarching system, which is the patriarchal society, and how it has developed.
---
Q
What does it take to be a good negotiator?
A
People often think of a good negotiator as somebody who is argumentative or able to make a good argument and who's convincing. The qualities that are not as often put out as being crucial to the discussion include being able to solve problems and develop solutions. It's somebody who is creative, who's open-minded, who is empathetic, who is a good listener. If you don't have those skills in a negotiation setting, you're losing so many opportunities. When you're in a negotiation and you have somebody across the table from you who does listen to you, who can work with you to be creative and not let the pressure of the situation get under their skin, then that's a good conversation. That's when it's probably going to lead to a more mutually agreeable and enforceable solution that everybody wants to adhere to going forward.
---
Q
What common mistakes do people make when it comes to negotiating?
A
When a negotiation comes up, people tend to retreat to their respective corners instead of thinking about each other. People would be better served and would have better negotiations if they spent time thinking about not only what it is that they're trying to get from this discussion but also how their goals are going to be received by the people that they're negotiating with. It's taking some time to think through: What are my interests and why is this important to me? How is that going to feel for the people that I'm talking to and where are the places that I see the biggest gaps between us? Are there other places where maybe the gaps are not so big? Maybe that's where you can start to build a collaboration. Negotiations often start out very tense, but if you come at it more collaboratively, and if you have an understanding of the other person's or other people's perspectives, that really helps. It helps develop trust in the discussion as well.
---
Q
How do you get through a negotiation without damaging your relationship with the other person?
A
Before you even get to the conversations, think about where they're coming from. In certain circumstances, it might be appropriate to put some ground rules around the discussion. This could be on the business side or it could be on the family side. If you're at home and you're having negotiations with the people that you live with around your living conditions, you might want to bracket that off and articulate what your goals are at the outset: "I want us to work through this. Here's how I am seeing this, and I think you're seeing it this way. What do you think? Can we focus on just this one part of it?" Try taking small pieces to the dispute at first so it feels a little bit less intimidating. There are fewer fireworks attached when doing it in smaller bits instead of the whole thing at one time.
---
Q
What are effective tools to use when it gets heated during a negotiation?
A
Active listening is a big one when you get into a heated discussion and you're listening to someone say things that are troubling or offensive or it's just something that maybe you didn't know, and it throws you off. For many of us, the instinct at that moment is to slip into the what-if vortex. You can't hear anything else because you're thinking: Why are they talking to me like this? What am I going to say next? Why didn't I know this before? This is a huge problem for a lot of people. You're doing a big disservice to yourself and to the negotiation as a whole because you're missing information. You're potentially messaging to the person sitting across from you that you're not listening to them. You're increasing your own anxiety level. It's important when you're in these dialogues to stay super focused, even when it's hard, on what the other person is saying to you. When it becomes too much, take a break. It's okay to walk away for a few minutes, a few hours, a day, or whatever makes sense in that particular situation. Giving a conversation some space is often one of the best ways to help it move in a better direction.
Silence feels weird for people, but this is another tool from the mindfulness toolbox that makes a lot of sense in negotiation. In those moments when you're fired up, the odds of you saying something that you don't want to or not the way that you want to say it are a bit higher. Take a few breaths and sit with what has happened. Odds are high that the person who's sitting across from you might be feeling more uncomfortable with that silence, and they will be compelled to fill it. It's amazing the things people will say after a few minutes of silence. It can be clarifying in a heated discussion.
---
Q
How do you not take things personally? And how do you maintain the mindfulness after the negotiation is over?
A
You have no control over this other person, so they're going to come into this conversation with their own hang-ups that have nothing to do with you. I've been down that road. I've been a lawyer for twenty years, and I have been the only woman in the vast majority of the rooms that I've sat in. It takes a lot to surprise me at this point in my career, so when someone is not collaborative or acts in a way that is offensive, it's not my problem; it's their problem. My problem is finding a solution to the negotiation, and I have to stay hyperfocused on that thing that is most important to me. Low-vibration emotions can have a field day at the negotiation table if we let them, and that is rarely in our best interests.
---
Erin Gleason Alvarez is a mediator, an arbitrator, and an attorney who has been teaching negotiation theory and practice for over fifteen years. She is the CEO of Take Charge Negotiations, which she founded to transform negotiation into a dialogue grounded in mindfulness and positivity. Her online membership community, Compass by Take Charge Negotiations, provides members with a space to learn, practice, and share their journey toward more collaborative and rewarding negotiation experiences and outcomes.