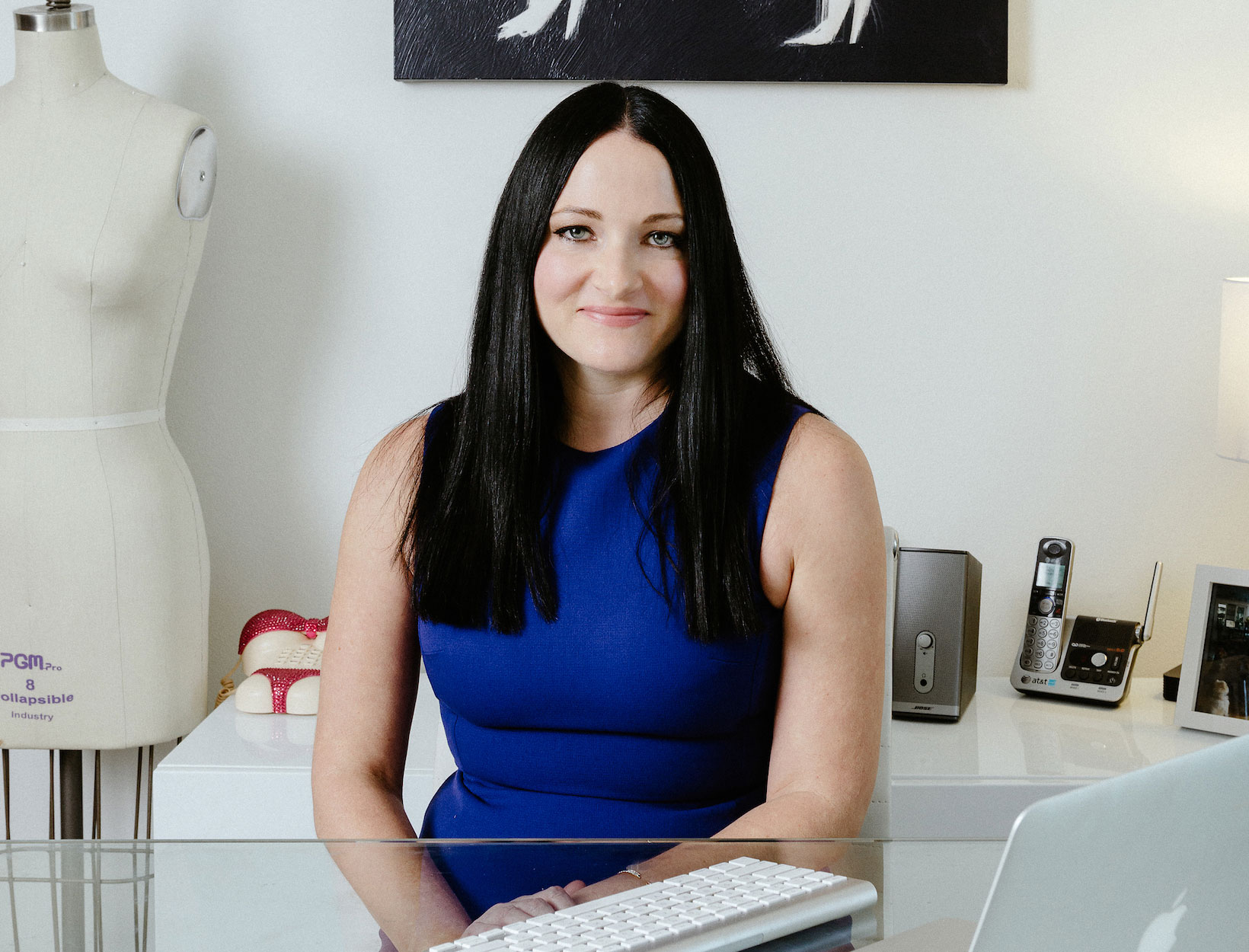 FEMALE FOUNDERS
This Female Founder Will Change the Way You Think about Shapewear
Here at goop, we've been noticing—and applauding—the rise and influence of women in industry. Perhaps the only upside to workplace inequality is it has driven a lot of amazing women out of corporate America—and straight to the helm of their own companies. So we decided we didn't want to just cheer them on anymore. We wanted to meet them and interview them and write about them. With that, we give you: Female Founders, a new column featuring women who create, design, and inspire.
With that in mind, we'd like to introduce Rachael McCrary. McCrary will tell you that most women—whatever their size—don't like the word "shapewear." "People used to think that if you bought shapewear, something was wrong with you," says McCrary. "I designed undergarments women want to show off, pieces that help you feel comfortable and sexy." She believes women shouldn't have to choose between the two—which is exactly the idea behind her line, Jewel Toned.
The body-positive line, which she launched in 2014, is stocked with everyday basics—a fitted minidress, a bodysuit with a built-in bra—in colors like blush, black, and navy. The pieces aren't unbearably constricting, and the goal isn't to make you a size smaller. Unlike more mainstream (sorry, there's no way around it) shapewear lines, which are made to squeeze, tighten, lift, and flatten, McCrary's pieces are prettier, softer, and more comfortable. And of course: no jiggling. To round out the collection, McCrary collaborated with Drew Barrymore in 2017 on a perfect assortment of silky underpinnings (lace bralettes, high-waisted underwear) and cashmere loungewear—appropriately called Dear Drew.
A Q&A with Rachael McCrary
Q
After working for companies like Victoria's Secret and Maidenform, why did you decide to create Jewel Toned?
A
I've always been an entrepreneur. In my corporate jobs, I was always asking questions, seeking new business opportunities within the company. If I saw we didn't have an account we should, I would pick up the phone and make a call even though that wasn't in my job description. If it just felt right, I'd act on it. I'd been consulting for a while, so when I saw a void in the market for good-looking shapewear, I developed the first product and went all in.
Q
What surprised you most about founding a company?
A
Building a fashion brand has just as much to do with marketing as it does with the product. You can have the greatest thing in the world, but if no one knows about it, you can't grow. I had fifteen years of product-design experience, but being a CEO is so much more than that. It's finance, legal, culture, being a therapist…. My brain likes to keep busy, and I learned everything I could about each area.
Q
Was there a tipping point when you felt like the company was really taking off?
A
We received so much traffic from a surprise xoJane feature that our site was down for a couple of hours. We received letters from customers about how they had never liked shapewear before but enjoyed our bodycon products. We realized we weren't just providing underwear; we were offering confidence.
Q
What's your design process like?
A
Each piece takes about seven sample iterations. When we're close, we wear-test. We drive in it, run in it, pick up babies and dogs, and stand in heels for hours at a time in it. Fashion needs have changed over the last decade. There's less differentiation between work clothes and play clothes. We like to build products we can live our lives in: a bodysuit you can wear with jean shorts or a pantsuit, a minidress that can be worn with a sarong on vacation or underneath a cocktail dress.
Q
How much does customer feedback affect what you do?
A
I love it. It's one of the reasons I built a business with an e-commerce platform—so the customers can speak directly to our team. I've had customers track me down on social media. We are a business built by women, and I want to hear what they love and what needs work.
I've heard a lot of date-night disasters where they threw their Spanx out the window at their date's house, and then they discovered the Major Mini. I had a size 12 customer say she'd never felt sexy in a bodycon dress before and loved wearing the Major Mini as a slip on date night.
Q
Is there a piece from the collection you reach for the most?
A
Right now I'm loving the bodysuit with a high-waisted flowy pant.
Q
What's been the biggest obstacle so far?
A
I face new obstacles daily. We've had amazing deals fall through last minute. We've had both terrible and magical things happen in the same day. I've learned to be unattached to outcomes and go with the flow. Instantly pivoting focus is a great entrepreneurial skill to learn.
Q
Any tips for squeezing an extra thirty minutes out of a day?
A
You can't run while on conference calls because it makes noise, but you can do the elliptical. I do work calls on the elliptical pretty often. Ditto for planks and down dog. When I'm too much in my brain, getting into my body helps so much.
Related: Female Founders