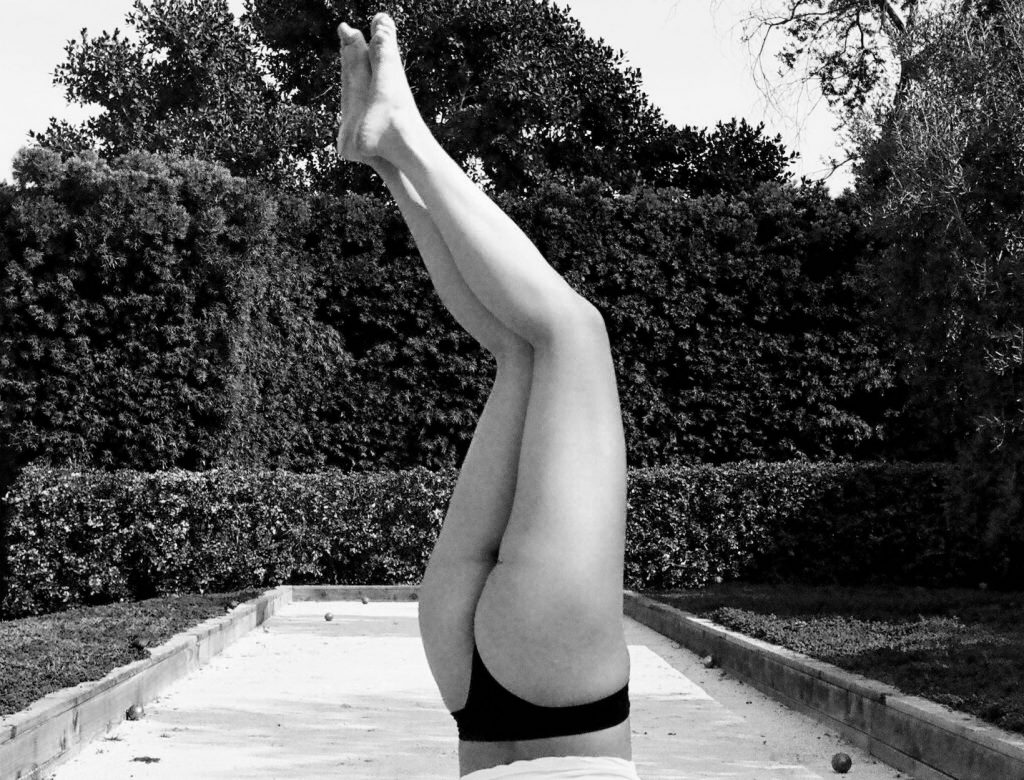 Photo courtesy of Bennet Perez
The Woman Making Underwear Specifically for Working Out
female founders
The Woman
Making Underwear

Specifically for
Working Out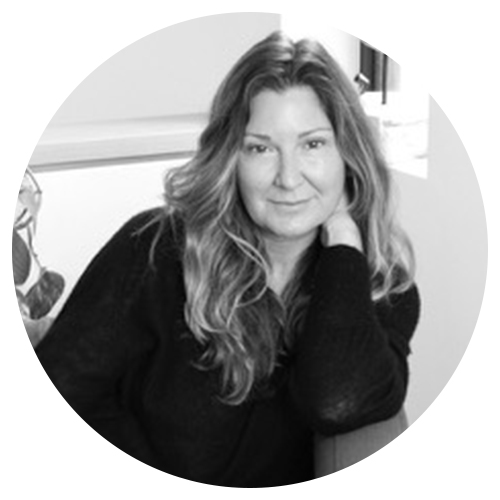 Perhaps the only upside to workplace inequality is it has driven a lot of amazing women out of corporate America—and straight to the helm of their own companies. We decided we didn't want to just cheer them on anymore. We wanted to meet them and interview them and write about them. With that, we give you: Female Founders, a column featuring women who create, design, and inspire.
It's called a cotton gusset—that little pocket thing in the center of your underwear. But what's the point of it? And on the subject of underwear, have you ever been at the gym and gotten completely annoyed by your underwear riding up? These are the things that inspired Stacey Hunter-Harrington to launch Quo, a line of breathable,
bacteria-fighting underwear.
After a long career in the textile industry (doing R&D for places like Victoria's Secret and Nike), Hunter-Harrington was surprised that nobody was making underwear for the gym or—maybe more importantly—talking about the underwear they wore to the gym. "The biggest obstacle has been educating women on why they should be wearing activewear panties during their workouts and the importance of staying dry," she says. Quo's thong—which we can personally attest is both functional and comfortable—wicks away moisture, feels like air, and is the closet staple we never knew
we were missing.
A Q&A with Stacey Hunter-Harrington
Q
You spent more than twenty-five years working in the swim, active, and intimate apparel business. Why did you decide to branch out on your own to launch Quo?
A
After so many years working to create innovative products for big brands, in my gut, I felt like it was time to create something special of my own. Based on my own active lifestyle and needs, I knew there was a category lacking in the market for active underwear for women. I met my business partner, Moise Emquies, through a consulting project, and we developed a wonderful working relationship. He really believed in my vision and has been so successful in his fashion ventures, so together, we launched Quo.
---
Q
What surprised you about starting your own company?
A
It sounds clichéd, but when you have your own company, you never clock out. You're working 24/7, physically and/or mentally. Just when you think you have something figured out, it changes, and you always have to be open to pivoting and growing. I'm so thankful to have such a wonderful small team of people who are all talented. Nothing happens overnight: It takes time, persistence, and teamwork to grow a brand.
---
Q
What's been the reception so far?
A
Overall, the reaction has been overwhelmingly positive. Our customers tell us that they love the fit and feel and wonder how they ever worked out in the past without wearing Quo. As a technical, solution-based company, we take feedback very seriously—good or bad. It really helps us implement thoughtful changes to keep evolving, to keep creating products that help women on the go.
---
Q
How long did it take to land on the final version?
A
Honestly, it took six rounds of development before we landed on this fit. The moisture-wicking fabric was easier to finalize than the silhouette. We really wanted to make sure that you could depend on the underwear as much as you would your sports bra.
---
Q
What was your testing process like?
A
We worked closely with five women of different shapes and sizes. They wear-tested the prototypes in a variety of fitness activities—yoga, cycling, Pilates, hiking, and everything in between. It was about an entire year of development before we went to production.
---
Q
Is Quo just for working out?
A
Our main purpose of creating Quo was to be there for you when you're breaking a sweat. But they can totally be worn as your everyday panties, especially on hot days—they'll keep you clean and dry. Having women say they've swapped out their regular panties entirely for Quo has been one of the most common pieces of feedback we receive, and it makes total sense. They are comfortable, stay in place, and are hygienic: the perfect thong from studio to street.
---
Q
Who are your mentors?
A
John Caleo. He was the executive vice president at Victoria's Secret during my time there. I learned so much from him, from production to work ethic. Also my partner, Moise Emquies. I love that we share a passion for textiles and creativity (which is so important to me as a designer), but I'm also learning more about the business side from him and what it really takes to build a strong, meaningful brand.
---
Q
Is there a story behind the name?
A
We wanted something that was short and sweet and looked good visually. We also wanted something that we could play on verbally. We were brainstorming, and Quo just felt right. It's based around the philosophy that our customers are always on the move. They're thoughtful and conscious; they want to grow, build, and evolve—they're anything but the status quo.
---
Q
Best advice you've received?
A
If you have a dream, go after it. Passion and perseverance will pay off.
---
Q
You launched with a single product, but do you have plans to expand into other categories?
A
Absolutely. The next products we launch will be a fully seamless bra and a full-back panty. We are also taking our one-size-fits-most approach on our existing style and developing it into two or three size ranges. We are really conscious of inclusivity and want all shapes and sizes to feel comfortable and confident in our products.
---
Q
Any tips for squeezing an extra thirty minutes out of a day?
A
Air-dry. After your after-workout shower, air-dry both your hair and your Quo, then get on with your day.