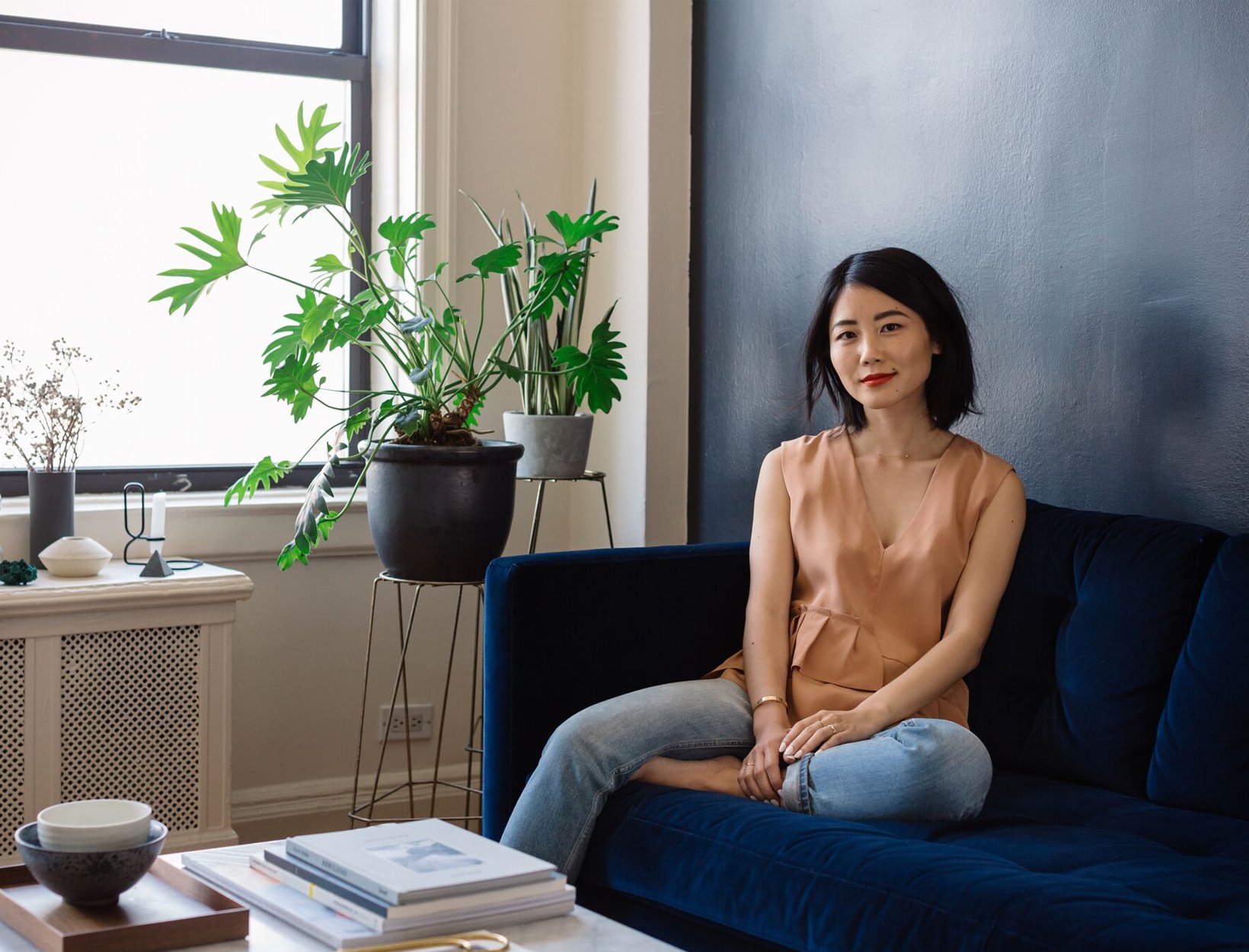 The Road Less Traveled: A Mid-Life Creative Career Detour
The whole idea of a mid-life career detour is something many of us fantasize about—particularly when the detour involves doing something creative and beautiful (and traveling doesn't hurt). One person who has pulled it off is photographer Alice Gao, who takes the kind of evocative, dreamy photos that make you want to hop on a plane to wherever she is at the moment—and do whatever she's doing; eat whatever she's eating. Below, we ask her how she found the nerve to quit her day job—research consulting for financial services clients—to start her own creative business, how she keeps it all running, and how she's overcome various hurdles. (We agree with Gao that being busy is a good antidote to procrastination, but we're still working on our email inboxes…) Plus, she gave us some recommendations on how to maximize Instagram and where she loves to eat in NYC.
A Q&A with Alice Gao
Q
You left a corporate gig in order to pursue photography. How did you end up coming to that decision—was there a specific "aha" moment or was it something you considered for a while?
A
There was a very specific "aha" moment. I was chatting online with a friend who I met via my blog; we both had day jobs and a passion for photography. I think I was complaining about being unfulfilled at what I was doing and she said, "Why don't you just save up enough money and quit?" It just took someone to say that out loud. And so I did. It took a while before I actually pulled the trigger, but I set a goal for savings and a goal quit-date and went aggressively at it. (My friend is now a full-time photographer too!)
Q
What was the hardest thing about the transition from a steady job to working freelance?
A
I think it was the idea that my success or failure would be a direct result of my own actions and how hard I worked. It's totally different when you're working for someone else. When it's just you, there's so much potential and there's a lot of pressure that comes with that.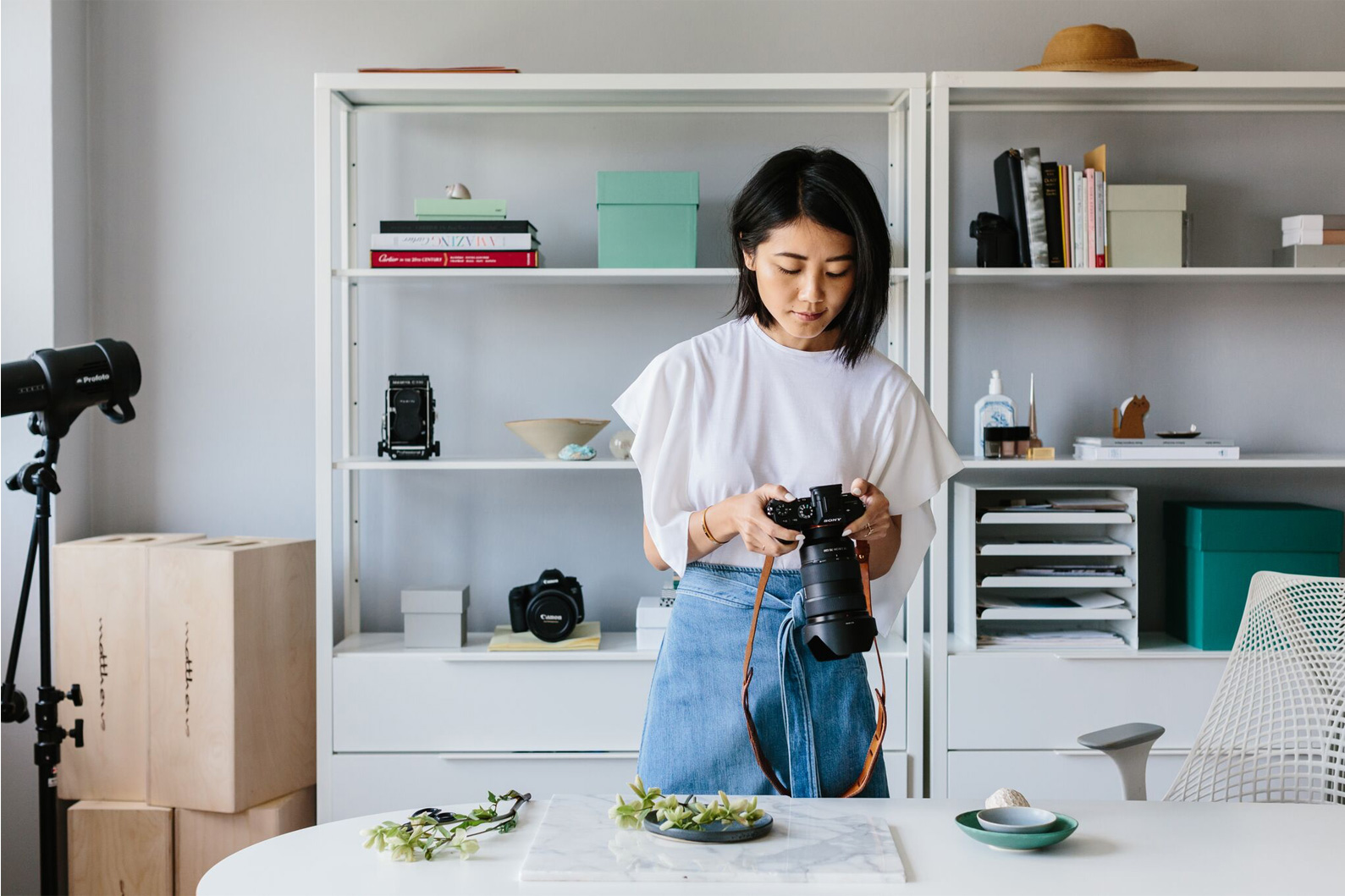 Q
Were there any moments when you felt like you absolutely couldn't do it? How did you talk yourself off the ledge?
A
Plenty of moments like that! I was naive and would take my venting and self-doubt to Twitter at the time. So emo. My boyfriend at the time was also very supportive and encouraging, so that was really helpful.
Q
What was the first photography job you booked and how did it go?
A
If I remember correctly, my first job ever was a small wedding in New Jersey. I had never shot a wedding on my own before, but I had assisted and interned with a wedding photographer one summer during college. It was also a nighttime indoor thing so I had to use flash. I guess I faked it and got through it!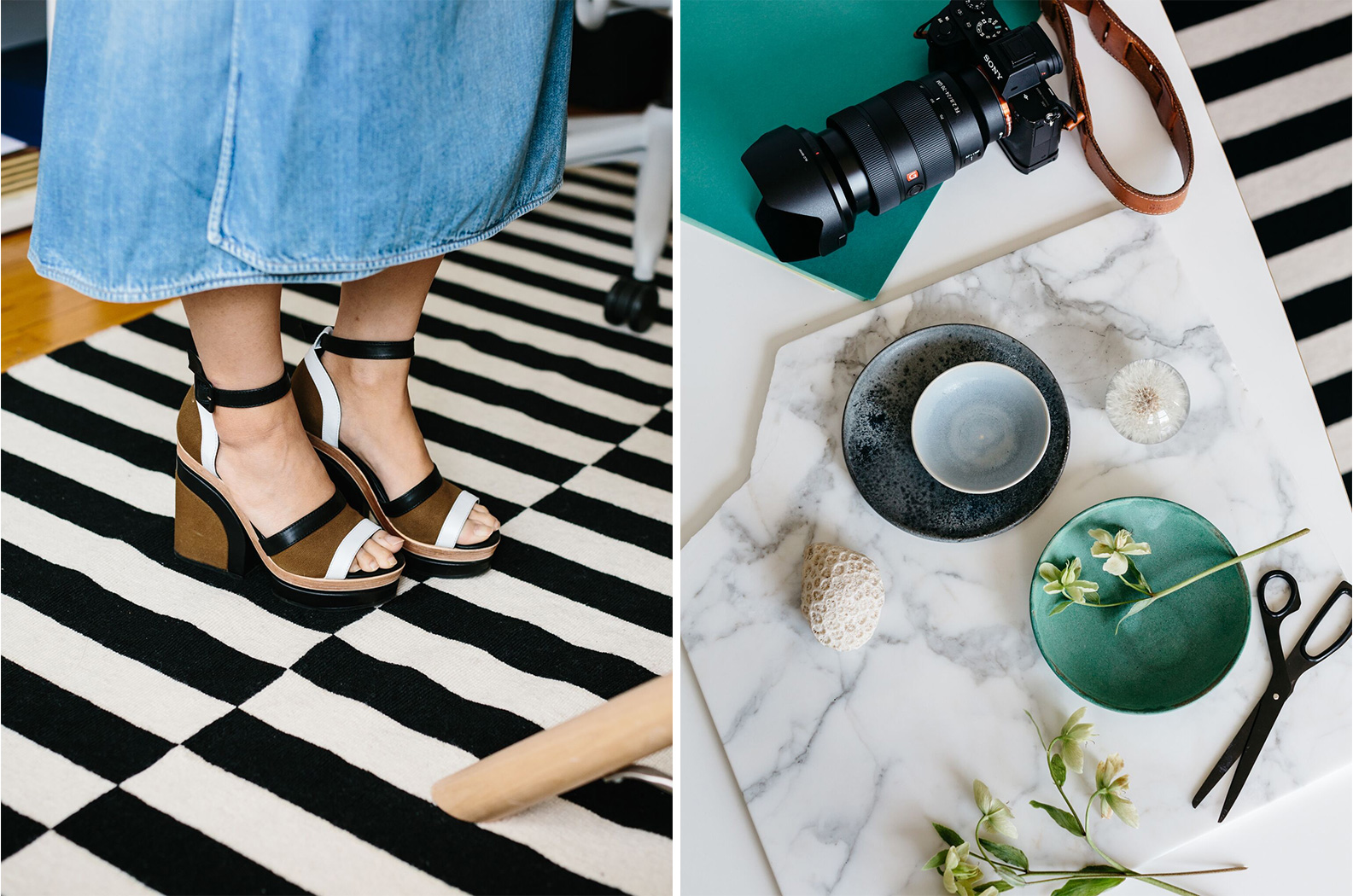 Q
What's the best part about being a freelancer? Worst part?
A
So many best parts! I touched on one of them earlier but it's the idea that any hard work I put into my business will directly go toward any successes I may have. I'm building my own brand instead of working on someone else's. The other best part for me is all the travels I've been so lucky to have and that have been considered "work." Of course, there are a lot of worst parts, too. All the admin work in actually running a business, for one. There are many days I don't get to be creative at all and am just pounding away at my desk dealing with paperwork or emails. Also, I have terrible health insurance and clients rarely pay me on time, so there are trade-offs for sure.
Q
How do you successfully manage your time so that the days and weeks don't just slip away?
A
It's a constant struggle. I find that when I have a lot on my plate, I'm much more efficient. (I was like this in college too—the semester I crammed in two jobs and 6.5 credits, I got a 4.0. Go figure.) Not that I enjoy being overwhelmed, but it does help me to not procrastinate. Otherwise, I don't have a real strategy; I'm OCD about my inbox so I really try to power through that whenever I can and archive every message that has been taken care of. I don't know how some people have 24,589 unread messages!
Q
Selfish question: Your Instagram feed is beyond. Any tips for us plebs?
A
Thank you! It's evolved a lot over the years. I've been on it forever, but now am using it more as an extension of my photography portfolio than a daily journal. I think the important thing is just to create content that you feel good about and make it cohesive and representative of who you are. I don't think there should be any rules per se, since everyone uses it for a different purpose.
Photographer: Brian W. Ferry
Hair & Makeup: Allie Smith
Stylist: Jen Patryn
Alice's Favorite NYC Spots
Coffee Shops

"It's not a coffee shop per se but I like their coffee program and the restaurant is quiet in the afternoon hours."

"I think they have one of the best coffee offerings in Manhattan; it's small but reliable."

Late-Night Dinner

"Best fries and excellent cocktails; you cannot go wrong."

"For my pizza and champagne cravings."

Lunch Meetings

"So quaint and perfect for a leisurely lunch meeting. I almost don't feel like I'm in NY when I'm there."

Date Night

"My favorite wine bar at the moment. I almost don't want to talk about it because they have an amazing happy hour and I selfishly don't want it to be too crowded!"

"Really nice sushi spot in Williamsburg. Sushi is always a treat to me, so I'll reserve it for a proper date night."

"If you can get in! I recommend walking in super early to get a bar seat. Delicious pastas, nice Italian wine list."