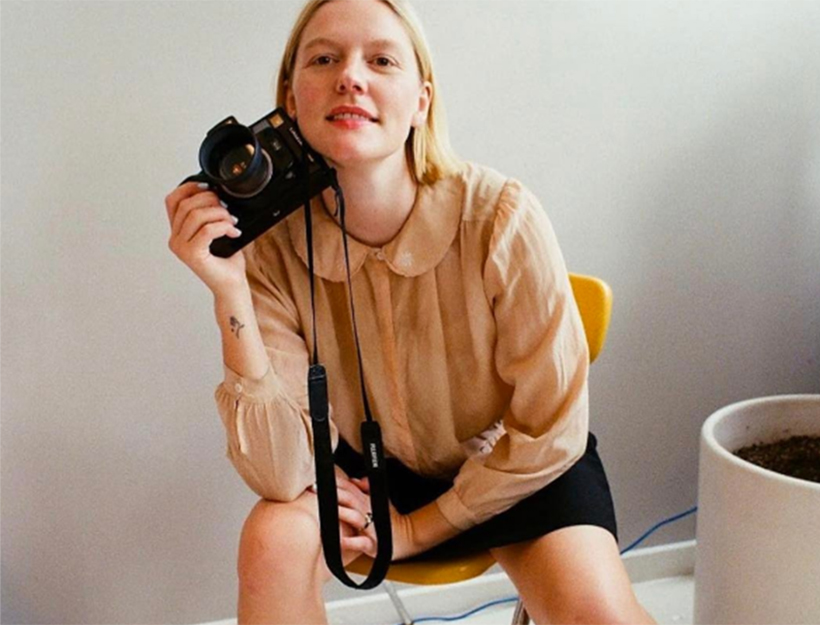 Photo by Amanda Leigh Smith
The Gender Gap in Photography—and the Project That's Fixing It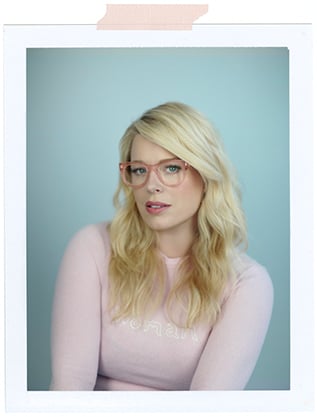 Amanda de Cadenet (pictured left) is a wonder of a woman
with a pretty wild CV and an inspiring feminist track record. At the age of fifteen, she became a host of two popular British television shows. At the age of nineteen, she had her first daughter, and they moved from the UK to LA. There, De Cadenet transitioned to photography and became the youngest woman to shoot a Vogue cover—ever. In 2012, she created and produced an interview series called The Conversation, candid discussions with notable women (Hillary Clinton, Alicia Keys, Diane von Furstenberg, Gabourey Sidibe, and GP—to name a few) about some of the things we care about most (i.e. love, career, health, and family).
Her latest project, Girlgaze, might be our favorite yet, though. Girlgaze is taking on the disparity in journalism between male and female photographers by supporting and encouraging a rising generation of female photographers—in part by creating spaces to showcase their work, and by offering annual grants. One donor to the cause is the brand Warby Parker, which launched a collaboration with de Cadenet: a chic, fun eye frame that comes in black (with gold accents) or bubblegum pink, and as an optical or sunwear version. (The pink sunglasses have cool, silver-reflective lenses.) Below, de Cadenet tells us more about #girlgaze, her feminist drive, and the just-released collection.
A Q&A with Amanda de Cadenet
Q
What inspired you to start Girlgaze, and what is the group's mission?
A
The idea for Girlgaze came into my mind on a random Sunday when I was daydreaming about how I could be more useful to the next generation of girls. I was having a conversation with a female director about how the media had finally acknowledged there was a major gender diversity issue in Hollywood—that only a small percentage of films and television shows were being directed by women. It occurred to me then that fewer people were noticing that the majority of magazine covers and advertising campaigns—which mostly depict women—are actually shot by men: some incredible men, but the point is that there is a huge gender gap in the photography profession, too.
I reached out to women who are leading the way in various genres of photography—Inez van Lamsweerde, Sam Taylor-Johnson, Lynsey Addario, Collier Schorr—to ask them if they wanted to combine forces, and collectively use our voices to discover the next generation of female photographers. The mission of Girlgaze is to to create more job opportunities for women in photography, to put more women behind the camera to tell our stories, and to build community and support.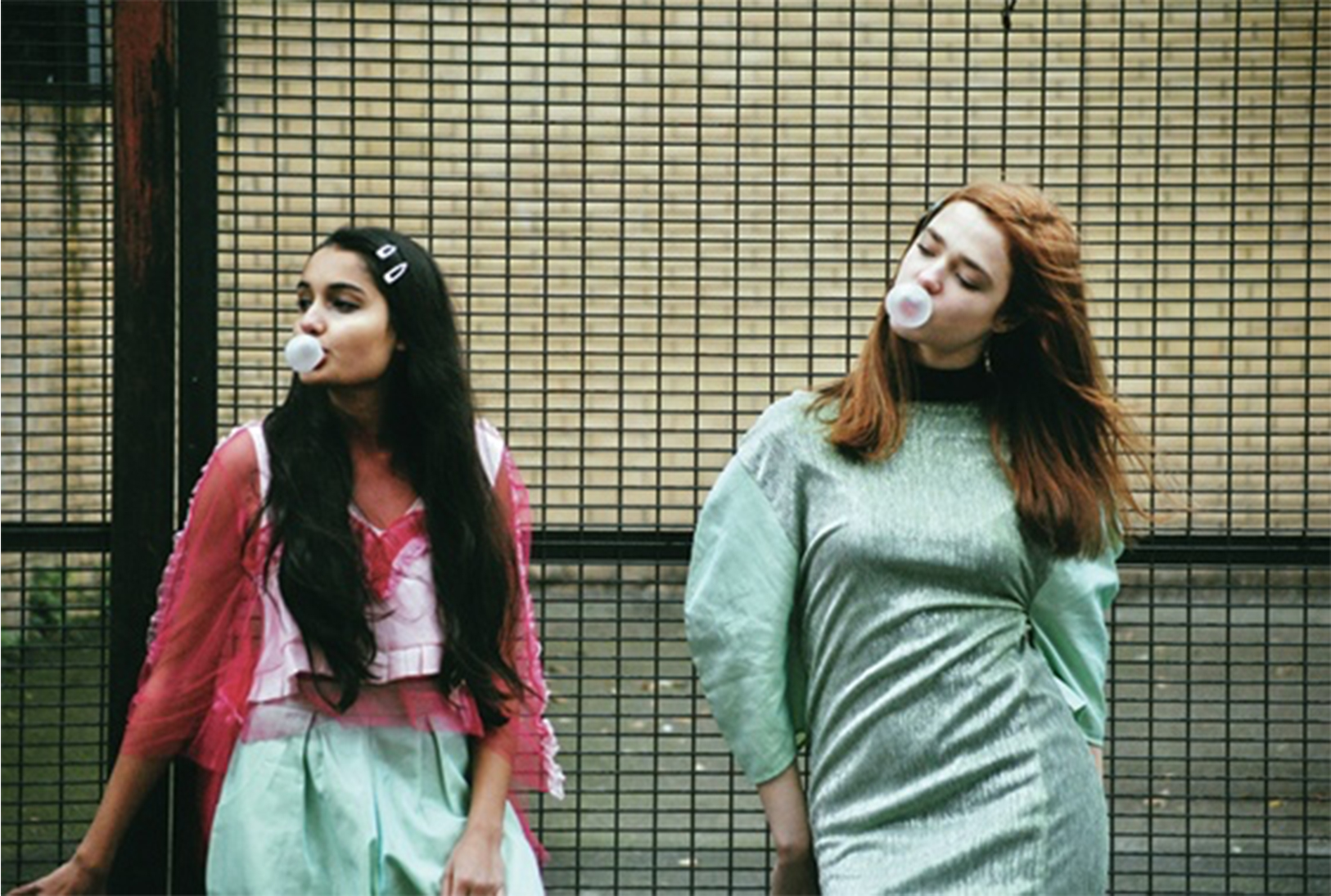 Photo by Francesca Milano
Q
Can you tell us about some of Girlgaze's projects?
A
Girlgaze launched with a social media campaign in February 2016. We asked girls to share photographs they had taken using #girlgaze on Instagram. (To date, we've received 750,000-plus submissions.) We post a few of those images daily on our Instagram account, @girlgazeproject. We've also curated an exhibition of select images at the Annenberg Space for Photography, open until February 26, 2017. We always select images based on the girls' work—I think it's a huge relief for many girls and parents to know that we're a digital platform that values their daughters' creativity, as opposed to how many profile likes they have or how they look. Later this year, we have a book coming out, and are launching our app, too.
Q
What was the reaction to the exhibition's opening?
A
Incredible on so many levels. This is the first all female-identifying exhibition that the Annenberg has ever done. More than fifty girls from the two hundred featured in the exhibition flew in—from all over the world. The girls were so excited and honored to be included in the show. Many of them told me that having their work recognized by Girlgaze has given them the confidence they need to believe that they can succeed as photographers.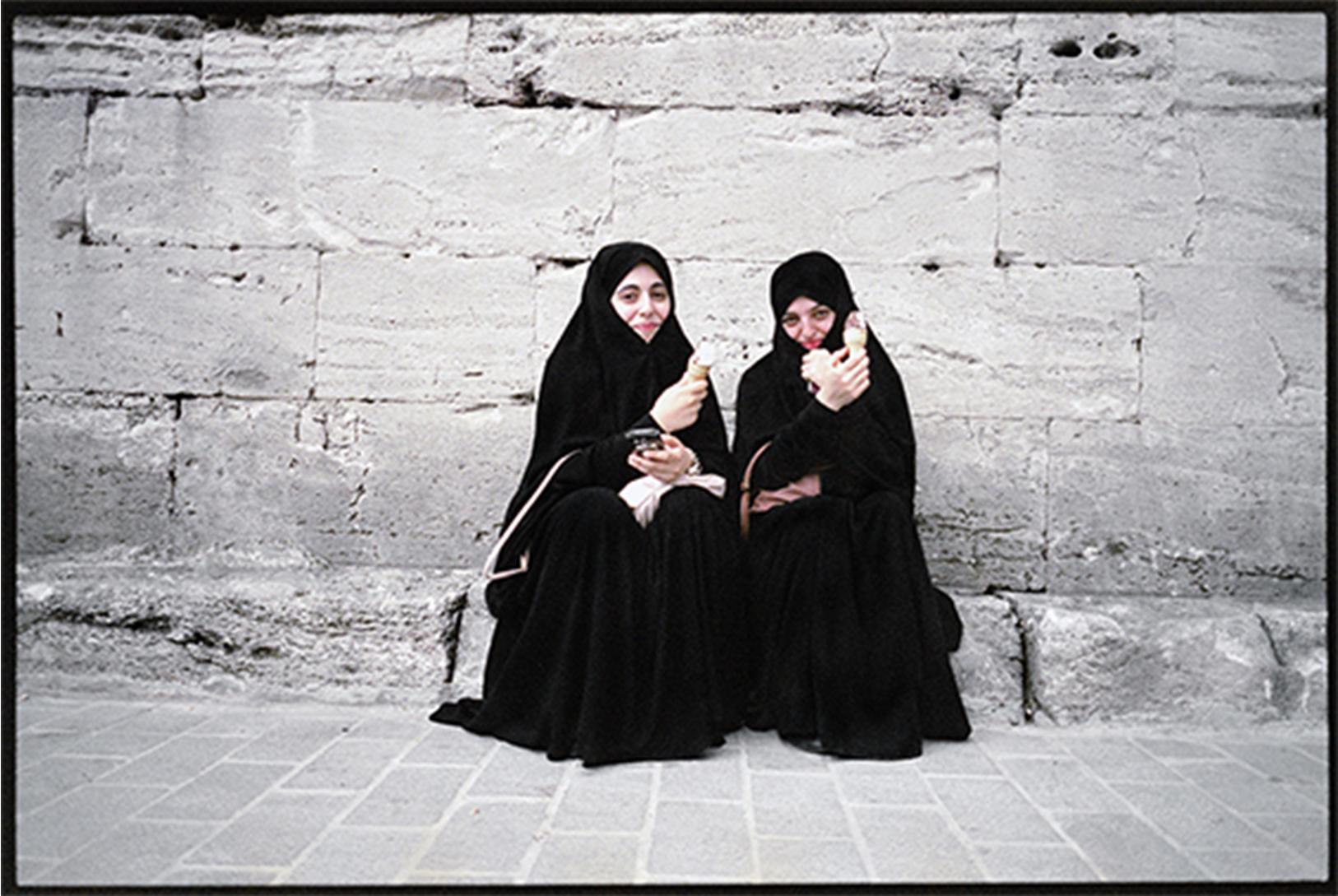 Photo by Monica Lek
Q
What is it that happens when a woman (or girl) gets behind a lens that is different from a man (or boy)?
A
A woman sees a woman through a different lens than a man does. We tend to see ourselves more realistically, which includes aspects of being a female that just aren't as intimately familiar to men. At the same time, I can't photograph a man in the same way that a male photographer might. It's a sensibility that is hard to define in words, but easier to see—I can usually tell if an image is taken by a man or a woman.
Q
You are quietly carving yourself out as a truly modern feminist who is helping to define female consciousness—is there a particular point that started you on this path?
A
Am I being quiet about it?! When I launched my interview series The Conversation (over four years ago now), what we were talking about was not being covered in popular media. I strongly felt that honest, solution-oriented conversation that challenged the perception of what women's lives were really like needed to be seen.
I feel like I've been a feminist since I was a little girl, and have always been infuriated by injustice of any kind, but specifically by injustice towards women and girls. I had an extremely difficult childhood and spent some time in a juvenile detention home when I was a teenager, which is where I really learned that my gender was not treated with equal respect, and that my voice was worth very little. I consider my drive to create equal opportunity for women and girls to be my life work—I'm just compelled to do it.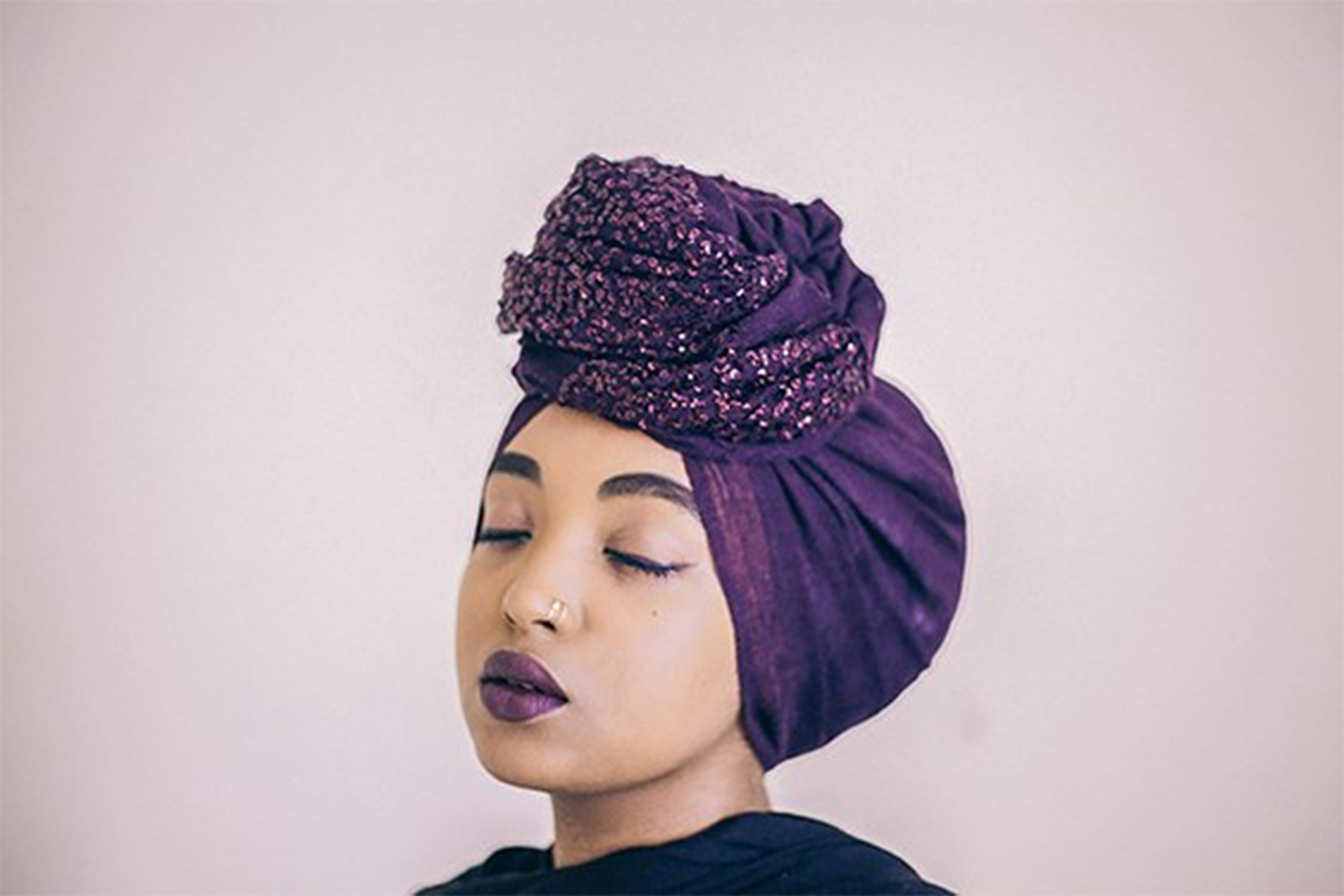 Photo by Amaal Said
Q
You did a lot of work supporting Hillary Clinton—do you have any theories or insight as to why so many women voted for Donald Trump?
A
Well, this is the question that myself and many others are asking; and there are a lot of theories flying around about the election. I do think the big election realization is that people in this country want radical change. Many people thought women would ensure Trump's defeat, but instead 42 percent of women voted to put him in the White House. I think there is a larger disconnect in the US among women than we realized and that's what has been worrying me. How can we have equality when our gender is so divided? That is the question we need to answer in order to begin to heal. However, the recent Women's March, which globally counted over five million people, has given me so much hope that unity is possible, even though the divide within our gender is still substantial.
(As an aside: I'm putting my money on Kamala for 2020!)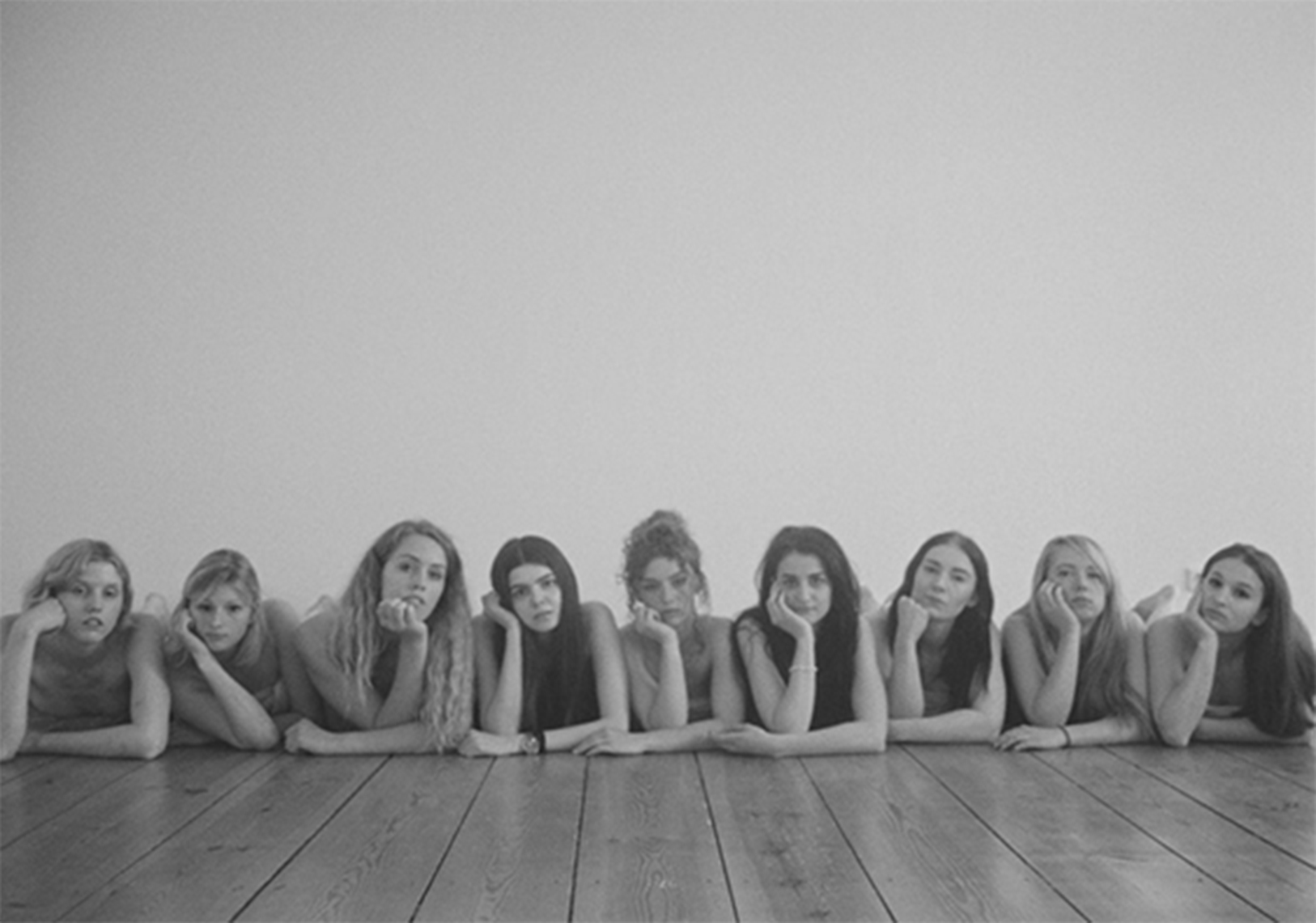 Photo by Ophelie Rondeau
Q
On a different note: You've also been at work on a collaboration with Warby Parker, which launched with a donation to Girlgaze—how'd this come about?
A
I wear glasses, and I have always loved Warby's designs and mission—every time a sale is made, they give a pair of glasses to someone in need. How awesome is that? So—for both of those reasons—when I thought about who, in a dream world, I would like to collaborate with to design affordable and stylish frames, Warby Parker was my first choice. I was actually really surprised when they said yes, but I'm so pleased they did.
I wanted to make a frame with a non-gender-specific shape, that could be worn as sunglasses or eyeglasses. Silvan, my son, loves the pink version we came up with, so we named it after him. My daughter (Silvan's twin) wears black frames, so the black option is called Ella. We've designed some special goodies that come with each purchase of a pair of glasses, too. I love a good surprise gift, don't you?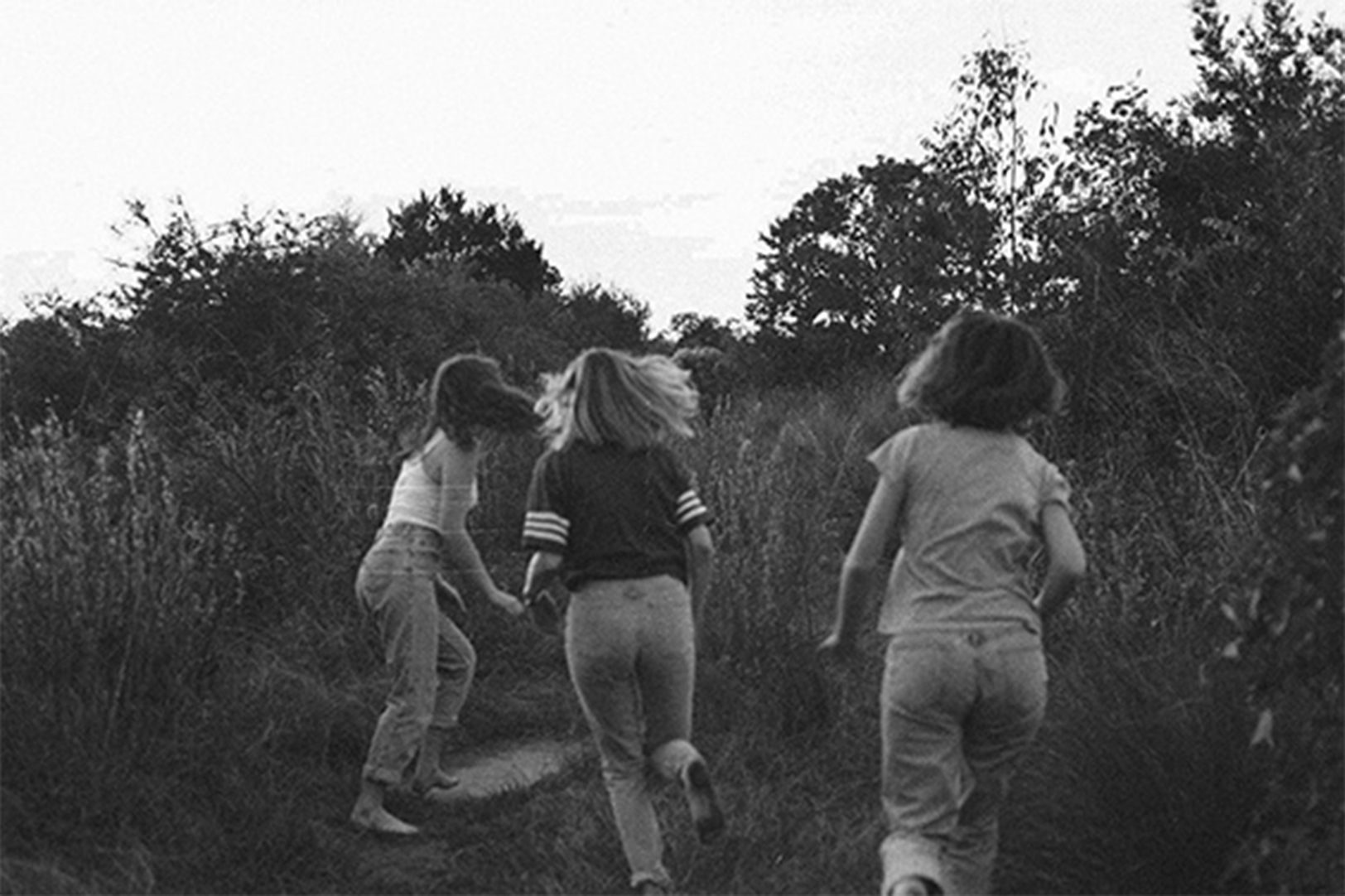 Photo by Emma Craft