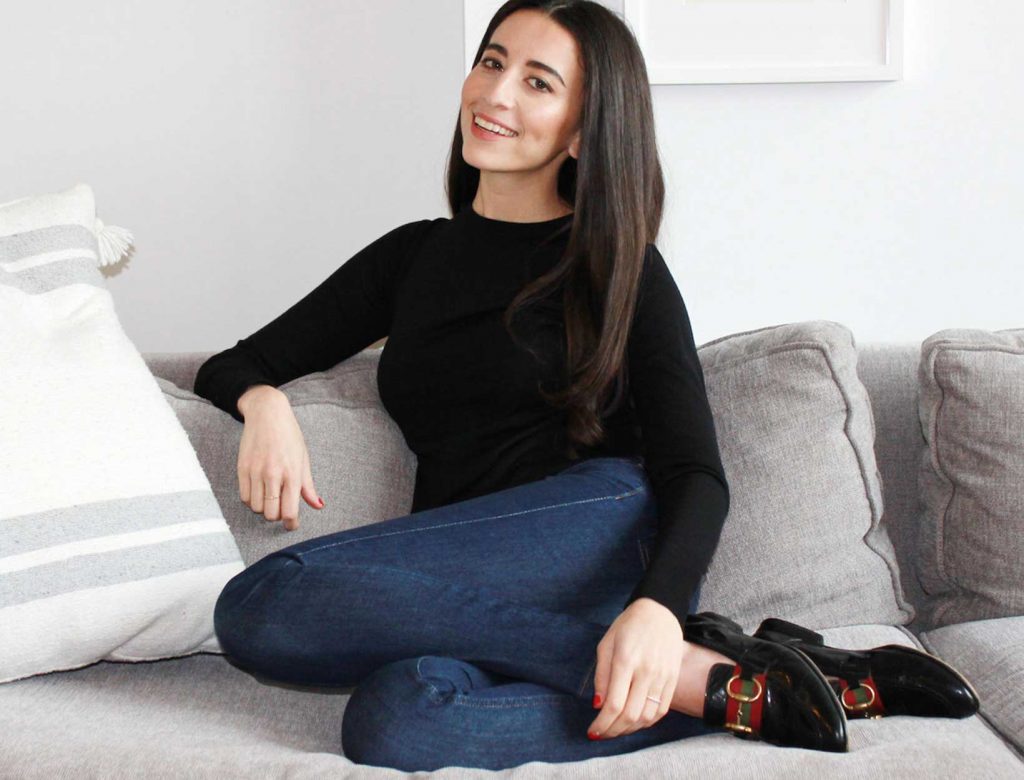 Why Family Planning Should Take More than Seven Seconds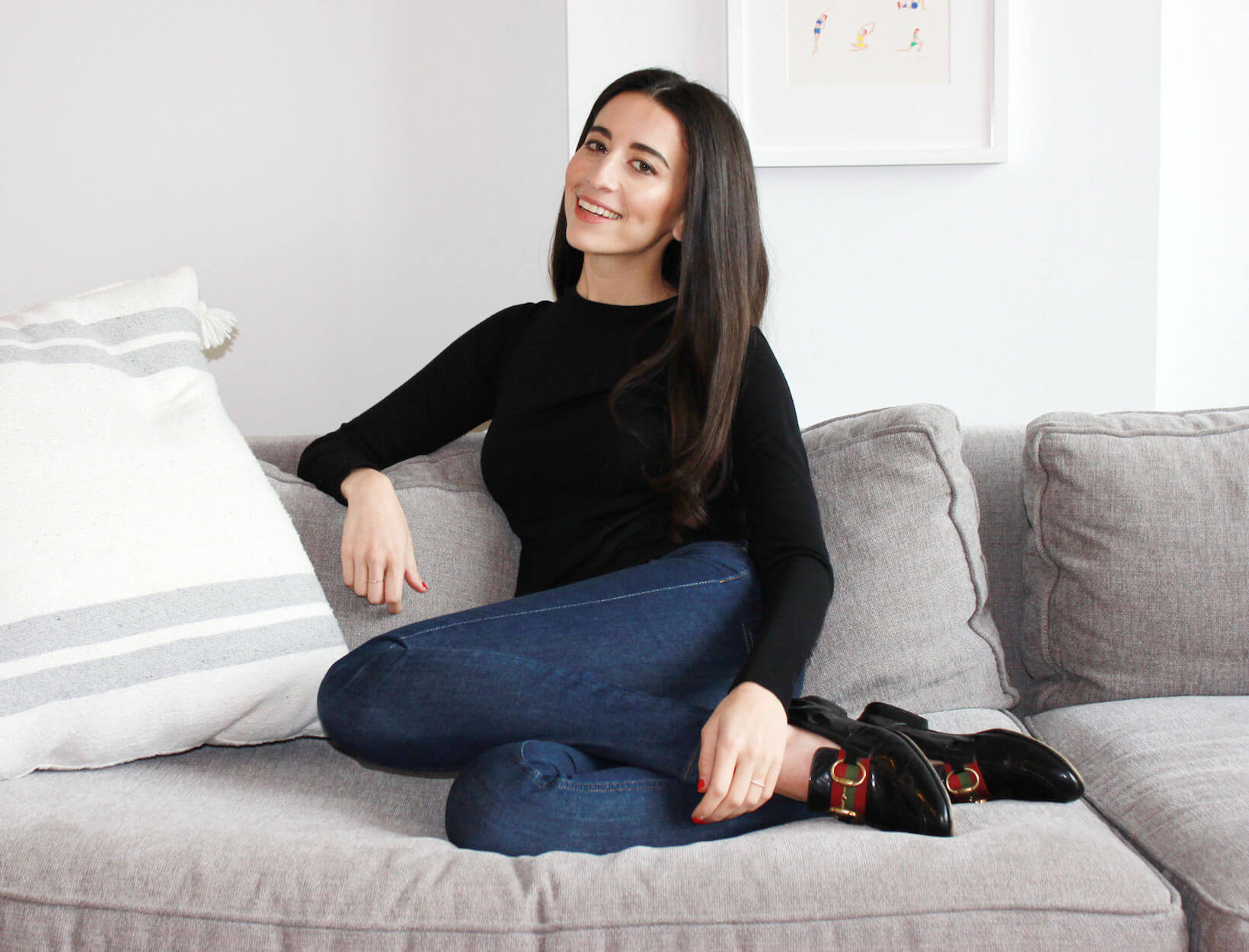 FEMALE FOUNDERS
Why Family Planning
Should Take

More than Seven Seconds
Perhaps the only upside to workplace inequality is it has driven a lot of amazing women out of corporate America—and straight to the helm of their own companies. We decided we didn't want to just cheer them on anymore. We wanted to meet them and interview them and write about them. With that, we give you: Female Founders, a column featuring women who create, design, and inspire.
The average time that people stand in the condom aisle is seven seconds, says Meika Hollender. "And it's called the family planning aisle," she adds wryly. That dichotomy is what led Hollender on a quest to destigmatize condoms—especially for women. What she found in her research was that women were buying condoms, too, but condoms weren't being marketed toward women, and women weren't using condoms regularly. So in 2013, she launched Sustain Natural, a line of nontoxic, eco-friendly condoms. Her partner in this venture is her father, Jeffrey Hollender, the founder of Seventh Generation. What the elder Hollender set out to do with household cleaning products is what the younger Hollender is setting out to do for vaginas: get people to really think about the ingredients in the products they're using—and the consequences of those ingredients.

Today, Sustain has expanded to tampons, pads, period underwear, and cups. And the brand's key mission remains supporting women's health by promoting sexual wellness through conversation and activism—even if it means shaking people up along the way.
A Q&A with Meika Hollender
Q
Your started Sustain with your dad, the founder of Seventh Generation. Did you always want to run your own business?
A
I grew up seeing the intensity of being an entrepreneur, and I would tell people, "That looks terrible. I never ever want to start my own business." I watched my dad go through this experience of having his entire identity be defined by Seventh Generation, to the point that our family's identity was also Seventh Generation. That's just something that happens in this type of business, and that's also happened to me. After going through experiences at other companies and then working in sustainability at Johnson & Johnson while I was in business school, I started recognizing the attractiveness of building something myself, feeling like I was making a meaningful impact every single day. Sustain came out of this journey of doing a few other things, but growing up, I wasn't so keen on being a founder of a business.
Even now that my dad's not involved in the day-to-day, he's still the chairman of the board and my mentor. What has been really cool about starting this with him is that we get to have this shared experience of understanding how all-consuming starting a business is, especially a business where you're putting your personal identity into it every day. It's been a 180 from not really understanding what entrepreneurship was other than being stressful to now being able to have a bond with him around what we feel is compelling and fulfilling about building something together and speaking out on these issues and taking an activist, leadership role in these categories and pissing some people off sometimes.
---
Q
What roadblocks did you face while getting Sustain off the ground?
A
What we're doing makes some people not only uncomfortable but angry. In the beginning, people treated me like a drug dealer, like I was this person going around encouraging bad behavior because I was talking to women about using condoms, which implied that women were having casual sex and enjoying it. There's this underlying stigma around female sexuality, and it is our mission to destigmatize it and create liberation and celebration around it. People giggled when I told them I was starting a condom company, but I didn't know how fundamentally challenging this business would become. Starting a business is hard, but doing it in this type of category is monumentally more challenging. We got grouped into a vice category. Sex is a vice—that's how we interpret it in this country. We don't interpret it as a healthy thing that we should celebrate and embrace.
---
Q
Why did condoms become your first product?
A
I thought it was really crazy that condoms go inside one of the most absorbent parts of our body, but there wasn't a big conversation around what's actually in those condoms. We have to think about the ingredients that we're putting in our bodies the same way we think about the ingredients that we use in our homes. It's counterintuitive if we're thinking only about cleaning products and skin care and food. If you're using up to 11,000 or 12,000 tampons in your lifetime, why aren't we talking about what's in them? Condoms are one of those products.
My dad actually had this idea to do a sustainable-condom company twenty years ago. When I started looking into it, I learned that 40 percent of condoms are purchased by women, but only 21 percent of single, sexually active women at that time were using condoms regularly. It's now up to 24 percent since we started. Forty-one percent of pregnancies are unplanned, and STDs are on the rise—all these things are happening. To combat these statistics, what we had to do as a business was change this paradigm that a woman who carries a condom is a slut, while a guy who does the same is a hero. This condom company became a vehicle to change that paradigm and change those statistics. Since nearly half of condom purchases are made by women, we knew there was already a market for it, yet no big condom brand has ever acknowledged women as a customer base.
---
Q
What's been the feedback?
A
The number one thing that we hear is thank you. Sometimes it's "Thank you because I didn't get bacterial vaginosis when I used your lubricant or your tampon." But sometimes it's thank you because people feel like we are fighting on their behalf. We want to advocate for them, and we're doing more than just making and selling products. The most important, powerful thing for us is to help create a better world and create liberation around female sexuality. There's so much that we have to do, but ultimately, I wanted to build a business where my customers felt like I had their back.
---
Q
How do you navigate through negative feedback?
A
I was just looking at Amazon reviews, and people had written, "This brand is funding fetal tissue selling because they support Planned Parenthood." Whether it's an Amazon comment, on Facebook, on Instagram, on all these platforms, we still get some backlash. Two years ago, when we launched our direct-to-consumer, we spent a couple of months doing a lot of customer service. I used to have my ear to the ground more in terms of what people were saying every day. I don't think I hear the negative as much as I hear the positive anymore. People have noticed that as we've grown, so has our community. Our customers stand up for us.
When we sent out an email talking about our big donation to RAINN the day after Brett Kavanaugh got elected, there were people who got pissed off. I'm a firm believer that it's better to have a small group of people who fully support you and love you and will stand up for you than it is to please everyone. Without pushing the conversation and pushing people to think and sometimes to get uncomfortable, we're not going to see large-scale change around these issues surrounding female sexuality and periods.
---
Q
When do you think is a good time to talk to children about sexual health?
A
When you look at the state of sex education in this country and the fact that many states don't require sex education to be medically accurate, a lot of the onus is on parents. We can't count on school systems, and we can't count on the government changing any time soon.
The answer is that you have multiple conversations, not just "the talk." My parents created an ongoing dialogue with us around sex, drugs, alcohol, dating, relationships, stress, depression, you name it—everything was a dialogue. It's creating this conversation and relationship where children feel like they can ask questions and not be met with judgment. The only wrong answer is that you never talk about it or you talk about it once and you create a situation where your kids don't feel comfortable talking to you.
---
Q
What's next for Sustain?
A
Our official organizing arm is through 10%4Women, an initiative in which 10 percent of profits go to women's health organizations in the US. We've been here for five years, and we've shifted the needle a little bit in the right direction for single women using condoms. Now we're setting targets to shift the statistics around the percentage of unplanned pregnancies and college freshmen who get STDs. What we're looking at right now is which ones we can move by 10 percent over the next ten years.
Changing these statistics will be the biggest impact that we can have as an organization. How do we get women to use condoms when young girls are worried that if they admit to anyone—friends, family, or their doctor—that they're interested in sex or that they've had sex, they're going to be ostracized or even punished? A lot of it goes back to sex education—positive, accurate, informative, actionable education. What we want to do is take that first step and go on the ground in a few states that don't require sex ed and partner with an organization for an initiative called Pop the Cherry. We're looking to understand how we can work with both the educators and the politicians to push the conversation and push the legislation and budget toward more sex-positive education. We're learning the issues right now as a team inside and out so that we can help create real change.