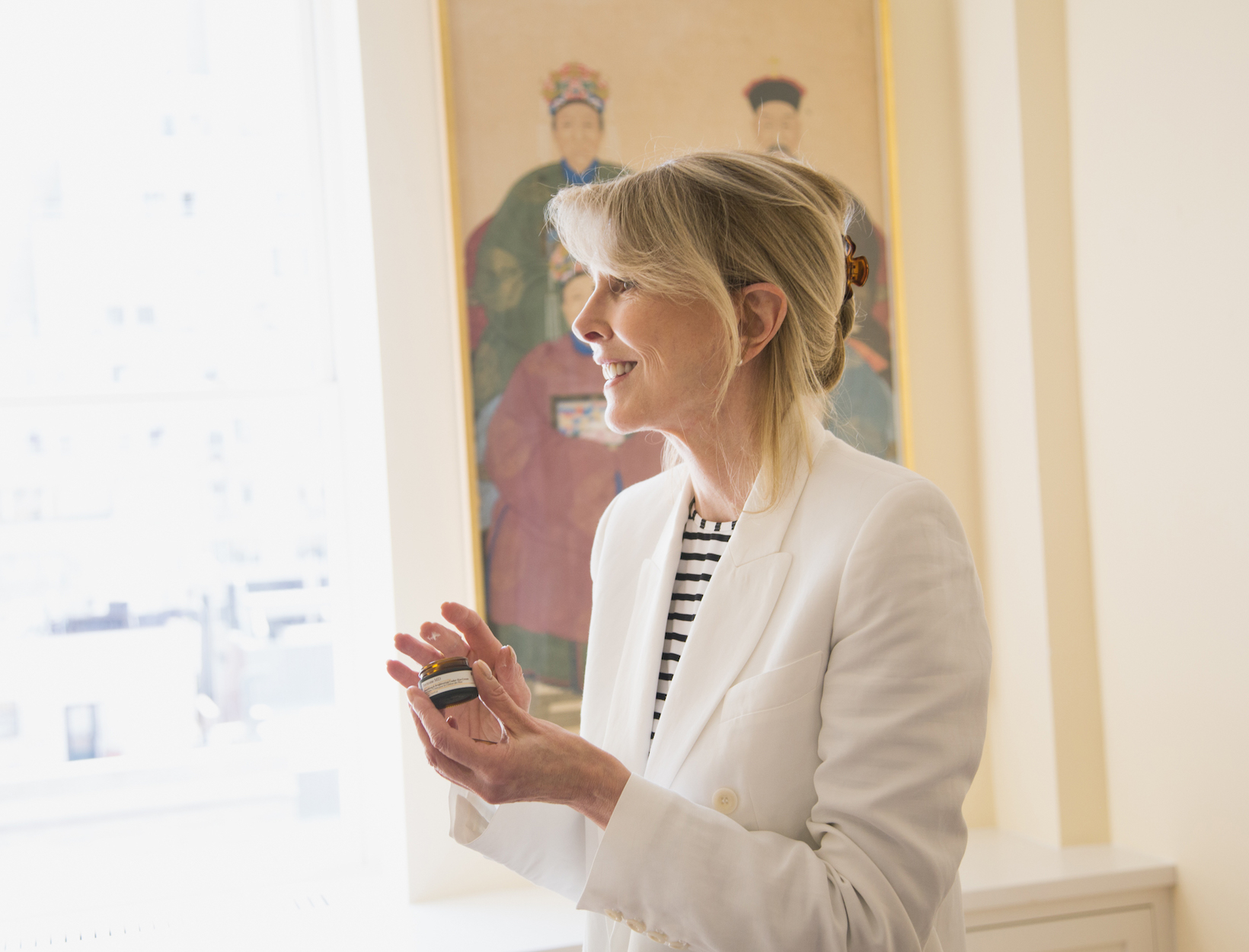 Power Player: Susan Lyne
In partnership with our friends at


Susan Lyne thought she'd grow up to be a CIA agent. That or a folk singer. Instead, she's one of the most luminous forces in publishing, multimedia, and venture capitalism with a career that's spanned decades and rocked industries. In the late 1980s, she was the founding editor in chief and publication director of Premiere magazine. Years later, as the president of ABC Entertainment, she greenlit some of the network's most wildly popular shows, like Lost, The Bachelor, and Grey's Anatomy. Lyne also ran Martha Stewart Omnimedia while Stewart was incarcerated, oversaw Aol.com and Moviefone, and directed the board of Gilt Groupe.
Now, as president and founder of BBG Ventures (it stands for Built by Girls), Lyne is more energized than she's ever been. "I've got two daughters, and the idea that there still isn't an equal playing field makes me insane," she says. The fund invests in start-ups with at least one female founder (Glamsquad, the wedding-planning website Zola, and the nontoxic tampon brand Lola are current companies in the portfolio). Beyond capitalizing female-run companies, BBG runs an internship curriculum as well as programs that match female high school and college students with advisors from companies like Spotify and Amazon.
The scope of her résumé isn't lost on Lyne. "A little fear ups my game," she says. "For me to really operate at my best, I always have to be a little scared." We sat down with her to talk about female leadership, navigating sexism at work, self-pep talks, why blowouts rule, and the nonnegotiability of yoga three times a week.
A Q&A with Susan Lyne
Q
What made you want a career in business?
A
Growing up, I didn't have a whole lot of female role models in media or business who I could look to and say, I want to be that. But the two things I gravitated toward when I was dreaming of a life outside of Boston were CIA agent—I know, crazy, but I was a political science major, and I liked the idea of impacting international politics, plus the James Bond movies made it look pretty glam. My other dream was to be a folk singer, like Joni Mitchell and Judy Collins and Carly Simon, who seemed incredibly cool to me. I sang with a girlfriend in high school, and it was one of the few arenas where women were just as successful as men.
Q
When did you first feel successful?
A
I think it was when the first issue of Premiere sold out on newsstands very quickly. [Our backer] Rupert Murdoch gave us two test issues—no marketing or advertising, just great newsstand exposure to see if people were interested. The issue came out and sold out in two weeks. Rupert said instead of a second test issue we were going straight to monthly publication. That's the first big win I remember.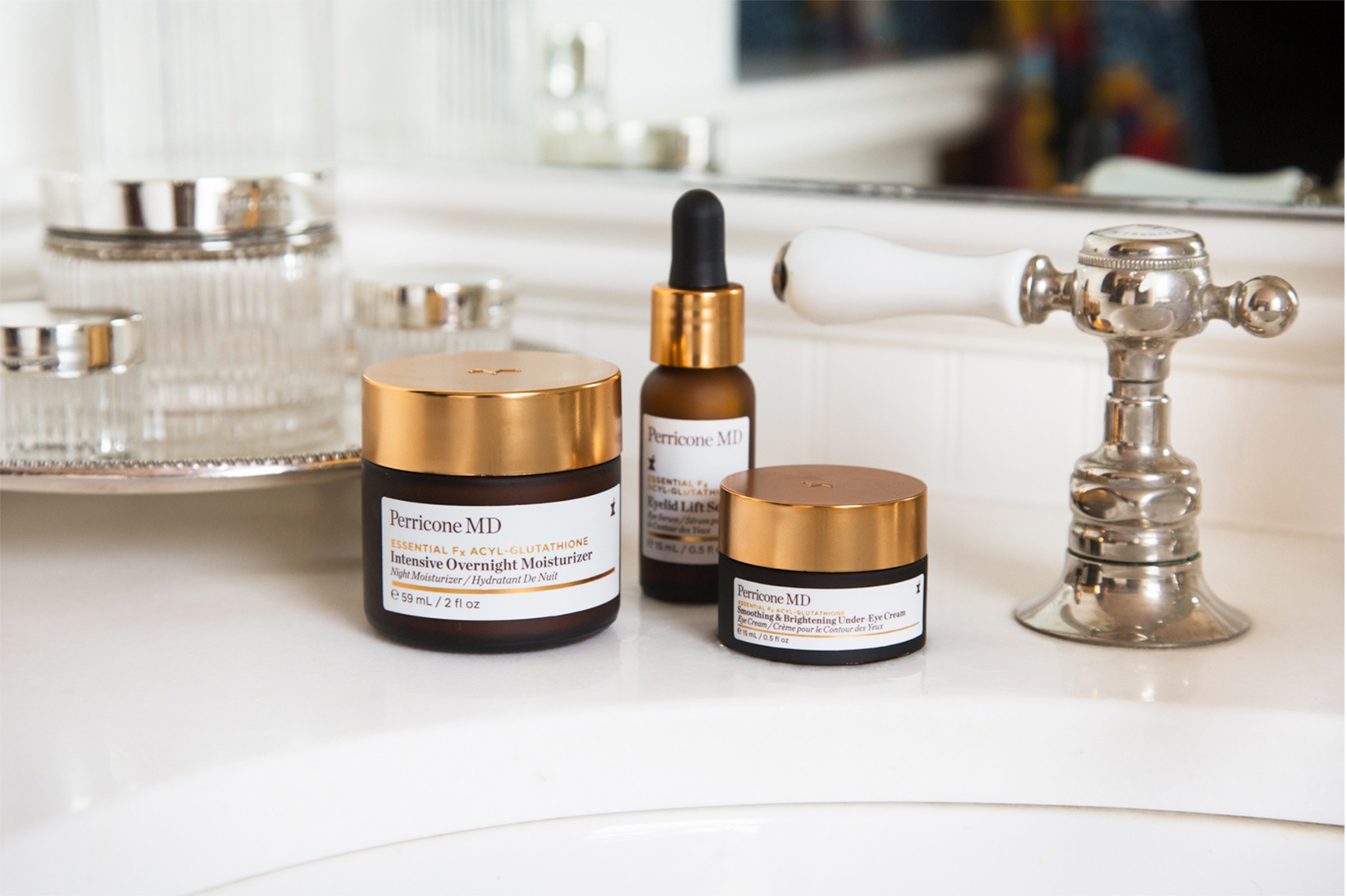 Q
What motivates you?
A
I'm very laid-back if left to my own devices, so for me to really operate at my best, I always have to be a little scared. It's a delicate balance because fear can be paralyzing, but a little fear ups my game. There've been plenty of moments where I've thought, I don't know what to do here, or, This is just beyond me, but if you can break something down into its component parts and start solving it piece by piece, it's a much less daunting process. That's what I have to remind myself: This is not one massive challenge; this is a bunch of smaller things we need to address and then start knocking them off.
Q
How big a role does pure intuition play in your investment strategy at BBG? What do you look for in founders?
A
At the end of the day, you're investing in a human being. You have to go through all the analysis—what does the competition look like, what's the market size, is this a reasonable business model—but that's all moot if you can't say, "I want to invest in her." There are things I ask myself: Is there real vision here? Is this person realistic about the challenges? Is she tough enough to get up every day and really face down whatever is in front of her?
Believe me, there's not a single company out there, even the ones that look like they were incredible overnight successes, that had an easy time. There are always dark days. The person to invest in is someone who will keep going—it has to be as if she were put on this earth to do this one thing. Anytime we've strayed from that philosophy and gotten carried away by how good an idea was, it's been a mistake. It's more about the person than the idea.
Obviously you need a good idea, and you can't bet on something that doesn't seem scalable, but the tough part is being able to read whether the person pitching you is just going to nail this. The people who do usually have some experience—some failures and some successes that they've learned from. But you occasionally meet a founder who hasn't done a start-up before or whose experience doesn't seem relevant, but still you just know they're right.
Q
What's your day like at BBG?
A
There really isn't a typical day, but there are components that fall into many days. We've seen 4,000 companies since we launched in 2014—4,000 have reached out and said, "We'd like you to invest in our start-up." We have to triage all the time about who we're actually going to meet with and who we're going to pass on, usually based on a deck or sometimes just an email.
We also try to connect monthly with each of our sixty portfolio companies to check in, see what's happening, see what's working, what's not working, and how we can be valuable. I get more email than any human, so that's a part of my day, too. And then there's a growing venture capital ecosystem in New York, so that can be part of my day, connecting with other people and especially other women who are doing the same thing.
It's a rare week that I don't spend time either judging pitch competitions or speaking. I like doing panels; they force you to put some structure to your thinking. Getting out there keeps BBG Ventures both in the press and top of mind for people who are starting companies. It's also a way to touch more founders than we could one-on-one.
Q
How does your family inspire you?
A
I've got two daughters, and the idea that there still isn't an equal playing field makes me insane. I live in a matriarchy. I've got three sisters, two daughters, two stepdaughters, and I've got a new granddaughter now. They are the light of my life—there's just no question. And thinking about where their lives will lead them…I've been working for over forty years, and that's actually something a lot of people forget when they're starting out: that they're likely to have many careers over time. I want my girls to have every opportunity to shine and to have an impact.
Q
One company you've invested in is Glamsquad. What's your own beauty routine?
A
There are certain permanent elements of my routine: I never go to sleep without cleaning my face. I've been using Retin-A at least three times a week for twenty years. and I use sunscreen every single day, winter or summer. But my moisturizers and treatments rotate. I discovered Dr. Perricone two decades ago, when I started thinking about using an anti-aging moisturizer. The Overnight cream and the Brightening eye cream are currently in my rotation. I have my hair blown out twice a week by Glamsquad. They come over at 8 a.m., right after yoga and before I leave for work, and then I know my hair is going to look great for a couple days. Occasionally I have them do my makeup, too—certainly when I'm doing anything public. It feels great to have someone do your makeup.
There are elements of aging I like: The wisdom part, especially. And not getting stressed by the hundred things I didn't do perfectly this week. I finally understand what it means to be comfortable in my skin. And I'm in better shape than I was thirty years ago thanks to early-morning yoga three times a week. I exercise as much as I can, because it makes me feel measurably better.

Q
When do you feel most beautiful?
A
In the summer. I don't get tan—as I said, I always have sunscreen on—but the sun makes me happy. I think happiness makes every woman beautiful. It's the single most transformative element. You can see it when someone walks in the room.
Q
Are you a natural-born leader or was it a quality you learned over time?
A
I think some of it is natural and comes from being an oldest child, being expected to lead from a very young age. Some of it was not because I necessarily wanted or thought specifically about leading, but because I had to lead in order to do the things I wanted to do. The first real leadership role I held was at Premiere. I wanted to create this magazine, and the only way to do it was to get someone to back it, name myself editor in chief and publication director, and put a team together. I bet that most people you talk to who have held leadership roles did not start out thinking, I want to be a leader. They probably thought, I want to do this thing. And that thing they wanted to do, they probably found that the only way to accomplish it was to take on a leadership role.
Q
Have you ever experienced sexism at a job?
A
I felt it profoundly for decades. I was often the only woman in the room. My generation had to focus on how to operate and succeed on a seriously unlevel playing field. It was part of work life; it was something that you assumed and worked around, and you got tough so you didn't get thrown by it. Everything from the way a man would talk over me in a meeting to the assumption that I couldn't answer financial questions and the always having to report to someone who was male not female—those things just were a fact of life.
That's why this is such an exciting moment right now, this year more than any other time I can remember. I saw the Ruth Bader Ginsburg documentary [RBG] last month, and she says that real change, enduring change, happens one step at a time. The fact that this is now a part of the conversation at every single company in the world is going to have an impact. It's not going to change things overnight, but it's going to have an impact. There's not a CEO in the country who's not asking their team how they're addressing gender inequality, even if it's not a personal priority. But if you can get policies in place that make it difficult to pay and promote women differently, that's how you create change.
Q
Have you seen a difference in how women lead versus men? How will more female-run businesses change industry and the world?
A
The best companies are the ones that have truly diverse teams. I don't think the ultimate goal is to have all-female teams or for every start-up to be female-led. When you have too many people who look alike and think alike, you're less likely to explore every side of an issue before you make a decision. I've seen that many, many times. I've seen it in companies that are predominantly male, and in ones like Martha Stewart that are predominantly female. There are things that make women better leaders and things that make men better leaders, and the ultimate goal should be finding a way for teams to be truly integrated.
Age diversity is also valuable. Anytime you get too many people working together who have the same background, same race, same gender, same education, who are of the same generation, use the same thought process, you can end up making mistakes because there aren't enough people in the room who're going to offer a different opinion. My partner at BBG Ventures is thirty years younger than I am, and it's one of the reasons we make a good team.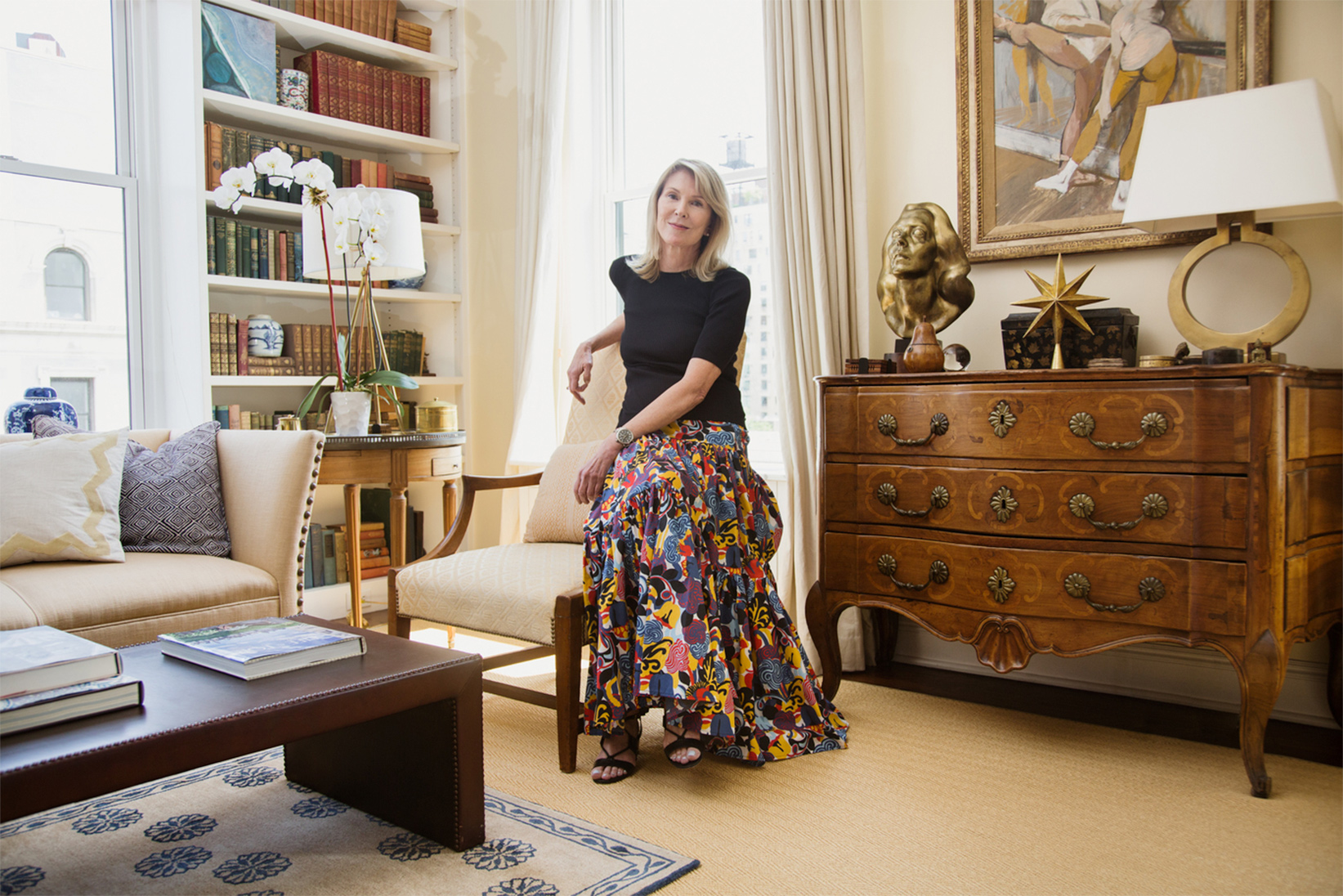 Q
How can we overcome negativity and challenges at work?
A
There are a thousand different ways that a work experience can be bad. You can have a bad boss; there can be uncertainty because the company is doing poorly. Find your people; create a posse. Everything's easier when you have a couple of colleagues to help you figure things out. And if possible, seek out someone above you whom you trust to have a conversation with. I find that being able to put a negative experience into words, to report it, gives you a sense of closure, a sense of having done something about it. When people can't do that, they feel powerless.
Q
Do you feel a responsibility to the next generation of businesswomen?
A
#builtbygirls is something that grew out of work my business partner, Nisha Dua, did before we launched BBG. I was head of the AOL Brand Group at the time, and she asked me for the opportunity to run what was then our millennial website, Cambio.com, because she wanted digital business experience. The first summer after she took it over, we talked about bringing in some teenage girls—the target audience—as interns for the summer. She got a great team of five high school girls from the Bronx, Brooklyn, Queens, and Manhattan, and they really helped her think through what Cambio needed to be. We relaunched in October 2014, right after we launched BBG Ventures, with the tagline "a site for girls, built by girls." The hashtag #builtbygirls grew out of that and evolved into a series of programs focused on making sure girls have opportunities in tech.
STEM careers are part of that, but not every girl will end up being an engineer. Some are interested in media, finance, fashion, commerce, research. What we want to do is make girls realize that whatever their goal is, technology can be an accelerator. Understanding enough about tech to make it your friend is ultimately going to make you more successful.
To scale these programs, the BUILTBYGIRLS team launched Wave, which matches high school and college women with advisors at cool tech companies, like Spotify, Uber, and Amazon. They meet with them monthly to help them understand more about what it's like to be a product manager or designer or engineer. The goal is to help girls home in on something they could be passionate about, and to build their first network. Your network is going to help you throughout life, so we want to get girls started on building that network early.