In a perfect world, we would have long ago achieved gender equality. Campaigns to raise awareness for gender disparity and to bring about gender parity would have no reason to exist. According to the World Economic Forum's 2015 report on the global gender gap, no country in the world has achieved gender equality. And, according to current rates of change, it was predicted that reaching parity could take a century—or more. That's not okay, which is why we all have International Women's Day—March 8th—marked down on our calendars. It's a good reminder to celebrate the female leaders and thinkers and mentors in our lives. And to continue to push the progress toward gender parity. For ideas on how you can take action, visit the International Women's Day site here. And in the spirit of recognizing great women who are already changing the game, check out our conversations with Amanda Steinberg (below) and Tonya Lewis Lee—who are both photographed wearing the Tommy Hilfiger white shirt collection that sends 20% of sales to the Breast Cancer Research Foundation.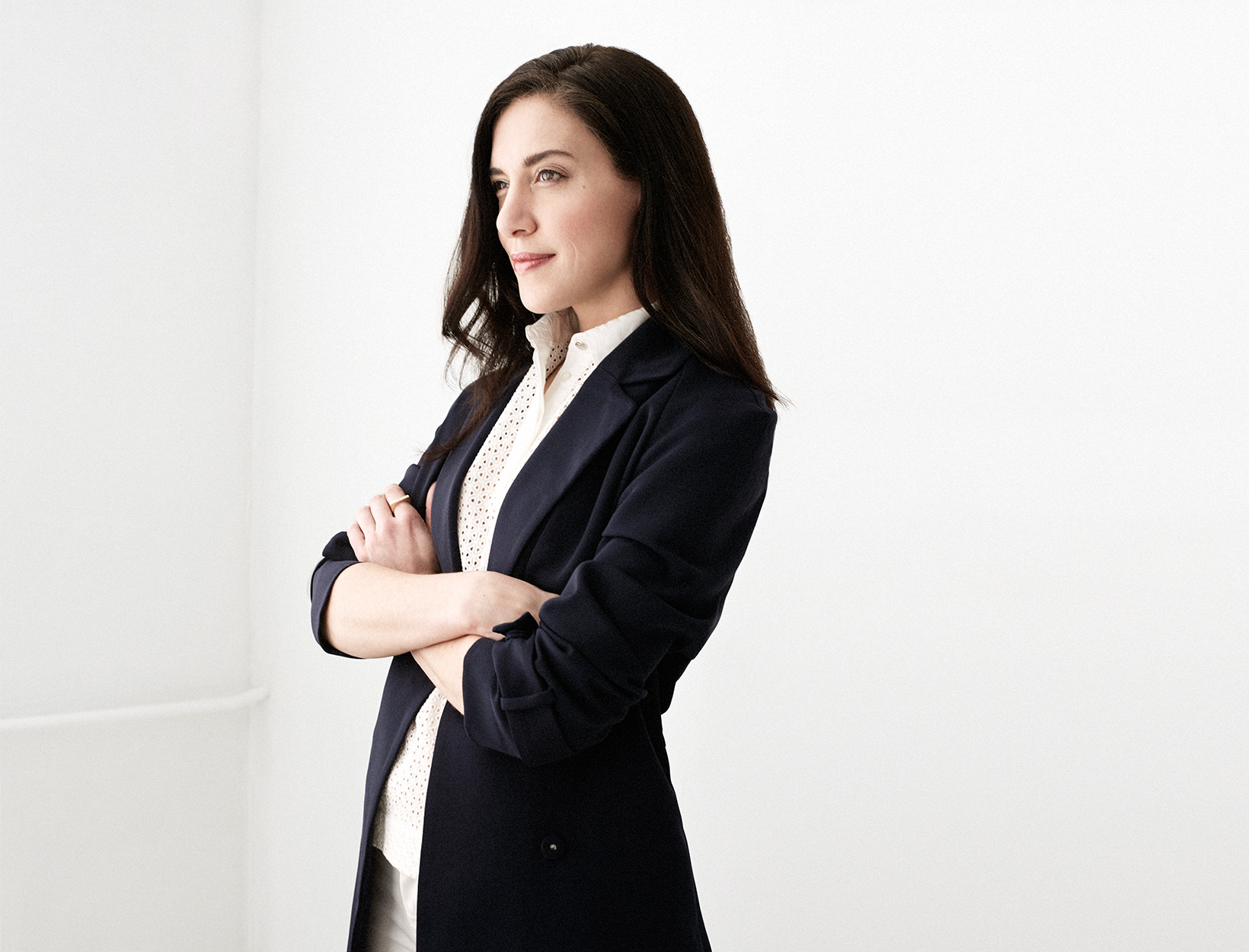 Power Player: Amanda Steinberg
Raised by a single mom, Amanda Steinberg was taught that making her own money needed to be a priority—but she didn't really know how to manage it herself. (Find out how a $90,000 tax bill changed Steinberg's life in this SoMoney podcast with Farnoosh Torabi.) As a computer programmer, Steinberg was making a healthy living, but she was also spending a lot. So, in 2009, pregnant with her second child, Steinberg decided to figure it out, in public, online. She launched DailyWorth with the mission of making money a topic that all women could feel more confident about. Today, DailyWorth's newsletter reaches one million-plus subscribers, and counting. The website is a wealth of money wisdom—how to do your taxes if you freelance, mistakes to avoid when you're negotiating a contract, investing tips, questions to consider before you start your own business, how to decipher which travel perks and cost-cutting tricks are actually worth it, and so on. Below, we ask Steinberg to tell us how she built an empire.
A Q&A with Amanda Steinberg
Q
What was the emotional impetus behind founding DailyWorth?
A
I created DailyWorth in 2009 to champion a connection for women between self-worth and net worth, including my own. As the youngest of three girls, I spent my early years watching my mother's stress in the wake of her divorce. Vowing never to be financially dependent on anyone, I grew up to be a high-earning entrepreneur, yet in 2008 I found myself $90,000 in debt and in the middle of my own divorce. I was shocked to realize how ensnared I'd become in the very mess I'd sworn to avoid, financially and psychologically. I started DailyWorth as a way to become a fully conscious student of my underlying "money story" and how it impacted my motivations around making, saving, and investing money.
Q
When you shared your idea for launching a financial media company for women, what was the reaction?
A
Among women, it was overwhelmingly enthusiastic. Among men, it was mixed. One asked me, "Don't you just want to be taken care of?" And another said, "That business idea doesn't make sense. My wife just wants to spend my money."
Q
What were the best and worst surprises in the company's early days?
A
The best surprise was the outpouring of appreciation from early subscribers and their requests for more and more information. The worst surprise was learning just how deeply feelings of shame and guilt run through women's emotions about money management. Personal finance has been considered a taboo topic for women for a long time, and this is only just beginning to change, but we still beat ourselves up because we think we should know more.
Q
What was the tipping point when you felt like the company was really off the ground?
A
One high point happened about 18 months in—it was when we passed the 50,000 subscriber mark. Another was when the New York Times did an article about one of our pieces, on salary negotiation. But probably the most validating was when I raised capital from TomorrowVentures, Google Chairman Eric Schmidt's personal venture firm.
Q
What's been your biggest obstacle so far and how did you overcome it?
A
So far the biggest obstacle has been how poorly the financial industry connects with women. Women are thrilled with DailyWorth, but some major financial advertisers turned down our proposals because they perceived our female audience as disinterested in their services. I was concerned about the loss of revenue, but I was even more concerned that we weren't realizing our full mission. If women were leaving their money in low interest bank accounts instead of actively managing and investing it, they were falling behind on their paths to financial security. After surveying our audience what I learned was that women felt misunderstood, confused, and frustrated by the advice they were getting once they left our site.
I shouldn't have been surprised. For decades, survey after survey has shown how dissatisfied women are with the financial industry. Even in 2016, only 1 in 10 women believes that Wall Street treats male investors and female investors equally. As an engineer, I knew that this was a problem I could fix, because I know how to build something that resonates with women and is technically strong. The result is that in 6 weeks my partner Michelle Smith and I are going to launch a new company, WorthFM (Worth Financial Management). We're giving women a place to invest and save that is on their wavelength.
WorthFM has been built from the ground up to answer the basic questions we've found women have over and over again about how to save and invest. For them, as well as for more experienced investors, we're providing the only platform designed to grow a woman's knowledge about investing as her investments grow. We're also the only money management platform that filters guidance depending on your personality traits. We developed a proprietary financial behavior assessment called MoneyType™—like Myers-Briggs for your money—that tells us what uniquely motivates you. The truth is, we're all emotional beings whose financial goals are inextricably tied to our life goals. We harness these differences instead of ignoring them. The goal of WorthFM is to ensure that women become confident financial stewards, enabled to make wise decisions for themselves, their families, and the world.
Q
Who are your mentors and sources of inspirations?
A
Where do I even begin on that one! Jen Boulden, who founded Ideal Bite, has been a critical source of advice and inspiration, as have former Dailymotion CEO Joy Marcus, angel investor Joanne Wilson, former About.com CEO Darline Jean, and former Schwab CMO Becky Saeger.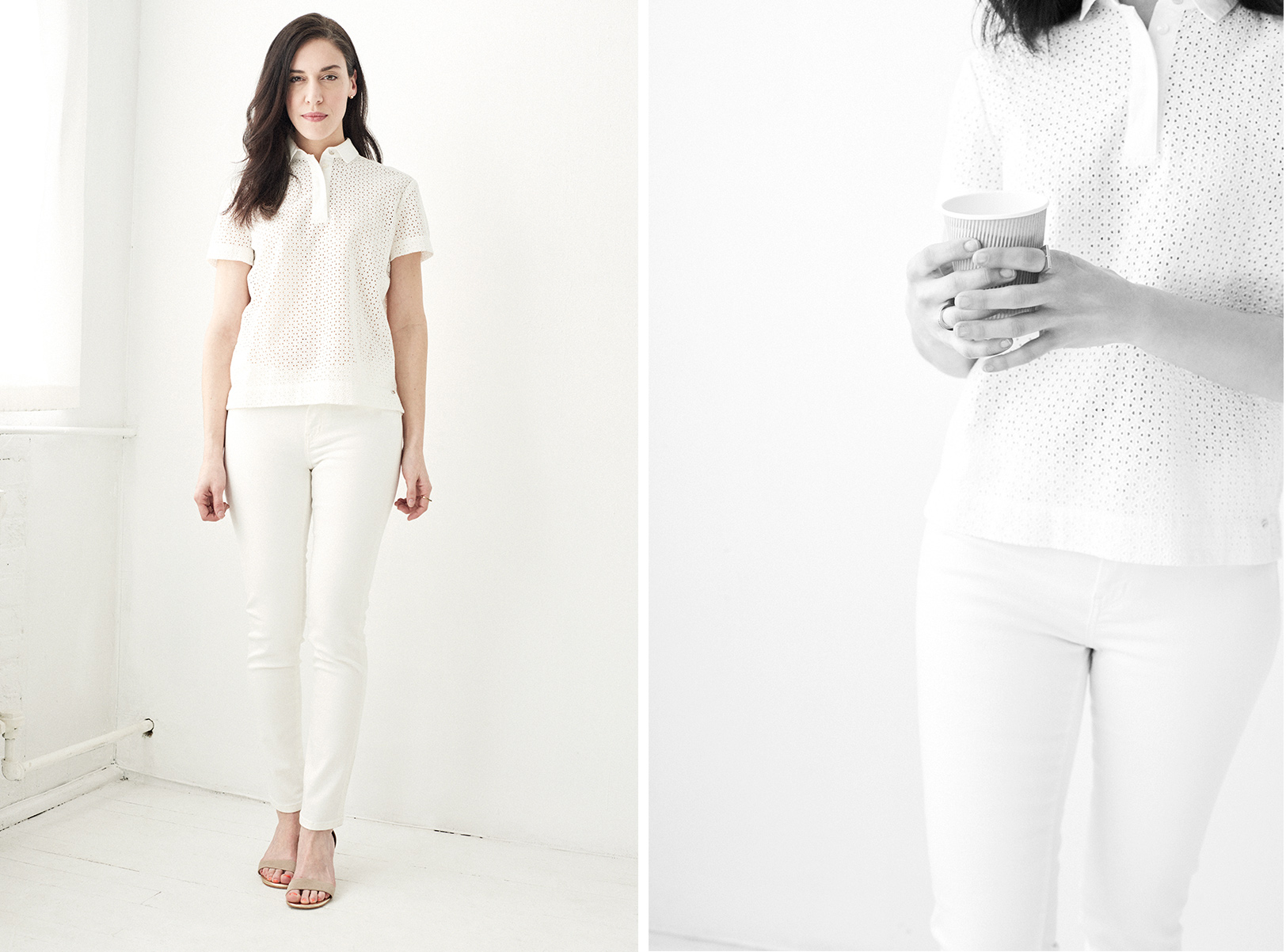 Q
Favorite money advice to give?
A
Live as far below your means as comfortably possible, and save the rest.
Q
What entrepreneurial lesson do you most want to pass on to your kids?
A
Develop a concrete and lucrative skill set. In my case that was to learn how to write computer code. It guarantees me job security, no matter what. It's counterintuitive, but if you have a trade, you can take more risks because you know you always have something to fall back on.
Photographer: Peter Ash Lee
Hair & Makeup: Yuko at Rona Represents
Stylist: Michelle Reneau