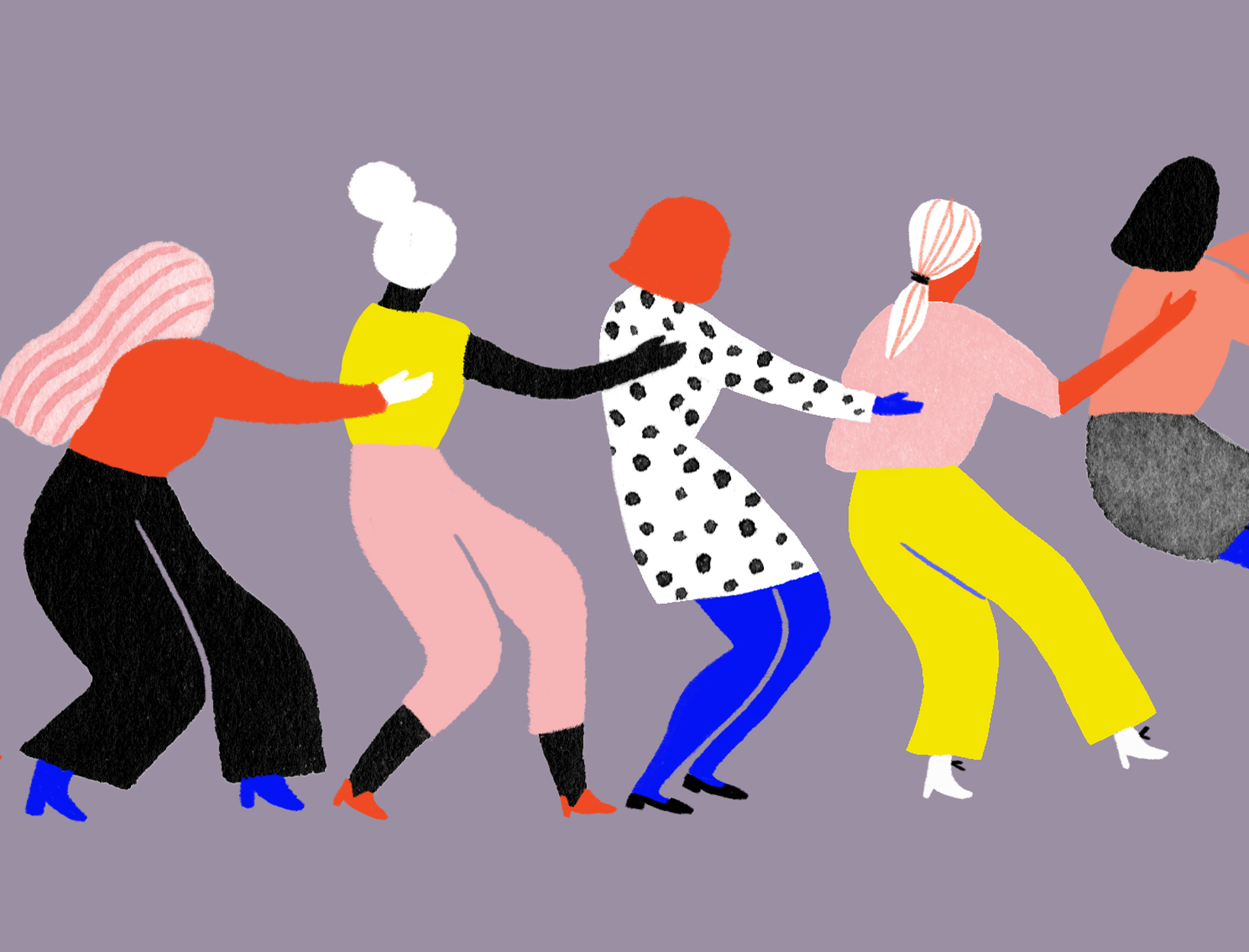 Illustration courtesy of Monica Garwood
6 Professional Women Share the Secrets
That Keep Them Going—at Full Speed
In partnership with our friends at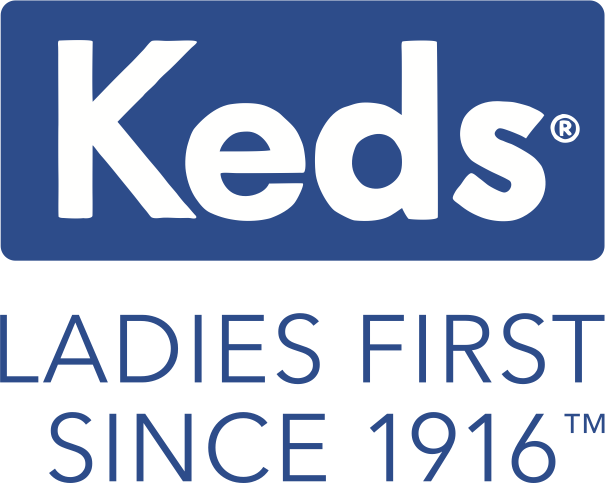 We all have our own ideas of what it means to be a modern woman, but there is usually one constant: We're all busy. In a rush. Going at Mach 2. We've gotten to the point where we'd basically sleep faster if we could just so we'd have more hours in our day. By and large, this is a very good thing: You can feel the power shift. You can see it in the unprecedented numbers of women starting companies, landing seats in Congress, running for president. Which is why we asked six women—in all manner of careers—what they swear by to keep them going and going and…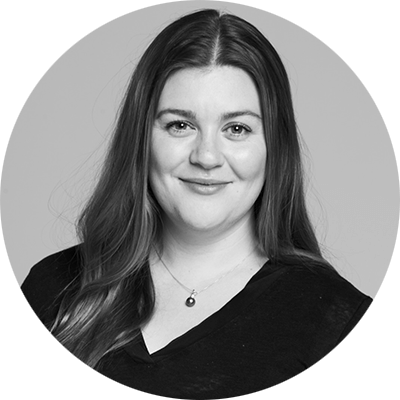 RACHAEL
MCKEON
editor at goop
Keeping track of Rachael McKeon is like trying to catch a cheetah. The woman is always on her way to some faraway spot on the globe. (Last week it was Cork. Next week Zurich. Or was that Paris?) But goop's travel expert feels her most inspired when she's on her way to somewhere new.
"Being a modern woman is all about leading with compassion and generosity. As an Irish woman, I've had to get over our cultural mechanism of downplaying our strengths graciously. Happiness and success are—for me—intrinsically linked."
KEDS Champion Core
Leather Sneakers
Keds, $50

"When I'm in Dublin, London, and New York, I clock up thousands of steps a day running around the city. I absolutely love these white tennis shoes, which I got in leather (the rumors are true—Ireland is wet!). They're comfortable and so easy to pair with jeans or a flowy dress."

SHOP NOW

CLARE V pouch
Clare V, $149

"I keep all my day-to-day essentials—face oil, too many lip balms, charger, pen, stamps (always have one for that last-minute note), and credit cards—in this small, chic pouch, given to me by dear friends."

SHOP NOW

MOLESKINE NOTEBOOK PLANNER
Moleskine, $18

"I relish the act of sitting down and getting my thoughts out on the page daily. The satisfaction of crossing off completed tasks keeps me motivated and accountable."

SHOP NOW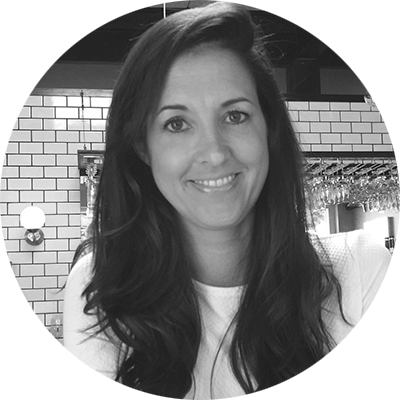 LISA LEWIS
VP of marketing at Keds
Lisa Lewis makes female representation in the workplace paramount. Eighty-eight percent of the Keds team is female. And Lewis and Keds are committed to working with brands, agencies, and other female-led companies to empower more women, so that "they can be who they want to be and go wherever they want," she says.
"Challenging myself in the work that I do while guiding others to be their best selves is what motivates me. I'd love to say that I can do it all, but I just try to be the best me, every day: to my husband, to my son, to my peers, to my team at Keds, and most importantly, to myself."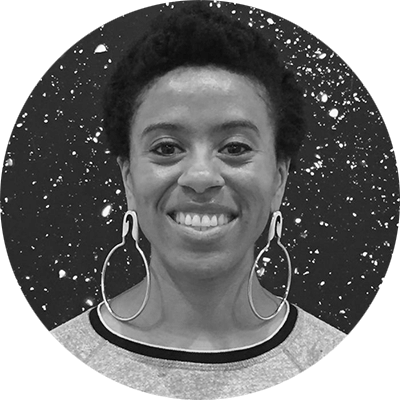 KARIN
BRUMMELL
Manager of Financial Planning
and Analysis at goop
Look for Karin Brummell during a workday and you'll find her at her desk, crunching numbers. But then strike up a conversation with her and she'll break her gaze, look at you with the warmest smile, and talk—knowledgeably—about pretty much anything. Brummell is a sage—and one of the kindest people on staff, ours or any other.
"I'm all about honoring my multidimensionality. When I'm not telling goop's story through numbers, I'm out in the world—learning, making, and moving."
May Lindstrom The Problem Solver Masque
goop, $100

"My skin can be temperamental, especially when I'm stressed or haven't been eating well. May Lindstrom's Problem Solver fixes me up. Whipping up the mask myself, feeling it tingle, and then seeing the results are all so satisfying."

SHOP NOW

Craft Contemporary
Craft Contemporary, $9 general admission

"The Craft Contemporary Museum is especially dear to me. The craft nights let me make fun, original creations every month. After staring at spreadsheets all day, I love making something tangible, even if it's something only my mother could love."

LEARN MORE

goop by juice
beauty Enriching
Face Oil
goop, $110

"I use it every day!"

SHOP NOW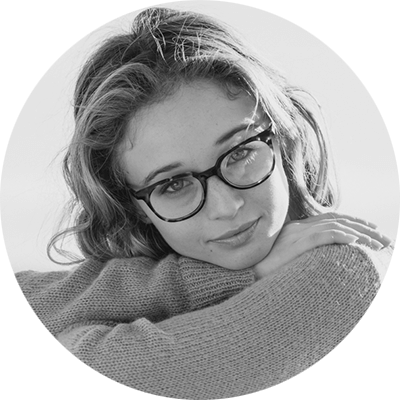 CARSON MEYER
birth doula and creator of
C & the Moon
Picture a blaze of sunlight piercing through the clouds after it's rained. Now picture the human equivalent. That's Carson Meyer. The woman radiates. And as a birth doula and the creator of C & The Moon, a gorgeous sugar scrub made in her native Malibu, she makes the women around her do the same.
"A modern woman knows that her power lies in the community she creates for herself. She is an advocate for Mother Nature and for all other women."
My Flo App
App Store, $1.99

"A lady's best friend. It shares customized period-symptom remedies, and it helps you better understand your cycle, fertility, and health. I think it is an important tool for any woman looking to know more about her body."

SHOP NOW

JENNIFER MEYER necklace
Jennifer Mayer, $825

"No matter where you are or what you're doing, Jennifer Meyer Jewelry makes you feel like a million bucks."

SHOP NOW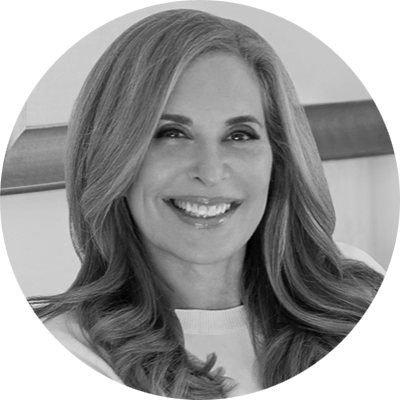 SUSAN
FELDMAN
founder of In the Groove
No other woman embodies the phrase "never slowing down" more than Susan Feldman. She cofounded the beloved home décor brand One Kings Lane, where she worked for nearly a decade. Now she's on to her next venture, In the Groove, a modern e-commerce and content site for women above fifty.
"I'm lucky because I am loved, and I never lose sight of how much my family means to me. Their love and support allow me not only to be a modern woman but to be a better one."
goop Body "The Martini"
Emotional Detox Bath Soak
goop, $35

"Everyone needs to find time to reset, recharge, and reenergize. I love doing this in the bath, and the goop 'Martini' soak makes it perfect—every time."

SHOP NOW

ALL SAINTS leather jacket
All Saints, $498

"As I have gotten older, I have found that less really is more, and having one great blazer or the perfect leather jacket just makes me feel good. It's important to feel your best so you can get on with the business of making things happen."

SHOP NOW

SoulCycle
SoulCycle, starting at $30

"I couldn't do what I do without incorporating exercise into my routine. I love Pilates, golf, and spinning. But the twice-weekly forty-five minutes I spend in Angela Davis's SoulCycle class is not only a fantastic workout but also a place where I am inspired."

BOOK NOW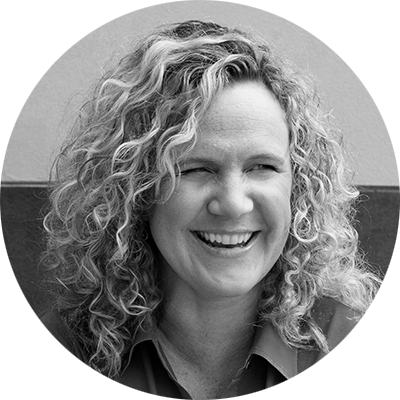 KIM MALEK
Founder and CEO
of Salt & Straw
After holding positions at huge companies like Starbucks and Yahoo!, Kim Malek decided to do something that involved a lot more sugar: She opened an ice cream shop. And a wildly successful one at that. Today there are close to twenty Salt & Straw ice cream shops scooping out the brand's signature velvety, luscious, and inimitable (like Black Olive Brittle & Goat Cheese) flavors.
"The word 'lady' has a history of being condescending, but we all know that through music, film, and popular culture we've begun to reclaim the word. For me, it's one of those terms that feels okay for us to use with one another, but I'm rarely psyched to be referred to as a 'lady' in professional settings. I'm finding it more and more important to claim the word 'woman' in these settings, as an equal counterpart to the men in the room."
The Daily Podcast
The New York Times, free

"I love how they dive deep into an issue from the current week's news and dissect it from every angle. I am a passionate world citizen, and it's refreshing to go beyond the headlines and social media posts on key topics."

LISTEN NOW

Juice Beauty Brow Gel
goop, $22

"I'm trying to go Alicia Keys style more often by not wearing any makeup. Since I have really light features, I feel better when I take the time during a hair appointment to get my eyebrows lightly tinted."

SHOP NOW