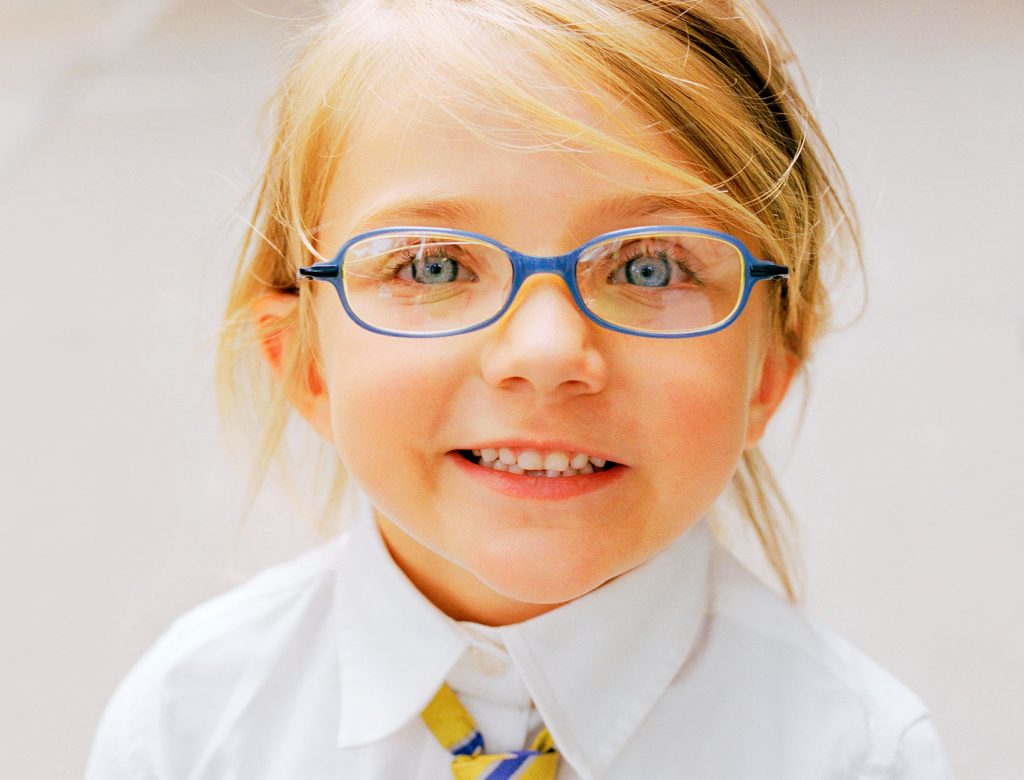 How to Teach Kids Financial Literacy
You should talk to your children about money sooner than you think. A lot sooner. In fact, research shows that many of children's financial habits, like self-monitoring, are set by age seven, which means we can start encoding healthy patterns in our children from basically second grade.
"It comes down to how we can make finance fun for kids, savings fun, and learning about money fun," says Tanya Van Court, the founder and CEO of Goalsetter, an educational savings and gifting platform that teaches children financial literacy. Van Court founded Goalsetter after eight years working at Nickelodeon and Discovery Education. "Not every child learns in the same way, and children need to be engaged and interested in order to have that learning be impactful," she says.
Goalsetter teaches kids to save for…anything. A new skateboard, college tuition, whatever they deem worth saving for. And parents or friends can give them monetary gifts along the way toward their goal. There's also a financial dictionary on the site that teaches kids finance terms. The mission of the platform is to get every kid to have a savings account, says Van Court, who was a recent student of Morgan Stanley's Multicultural Innovation Lab. We talked with Van Court about why this is so important—and how teaching a kid to save is setting them up to thrive.
A Q&A with Tanya Van Court
Q
How does Goalsetter work?
A
A parent, aunt, uncle, or grandparent can go to goalsetter.co to start a savings account for a child and manage the savings account on behalf of that child. To make it accessible to everyone, we have a pay-what-you-want model. And if you can't afford to pay anything, it is totally free. You decide.
Or if you have someone you want to see start a Goalsetter savings account but are uncomfortable starting an account for them, you can gift them a goal card, and then their parent or guardian can start a Goalsetter account for them. That gifted money will automatically be deposited into their savings account and can be applied toward any goal they want.
---
Q
How do goals teach kids financial literacy?
A
Goals are the key for children for the same reason they are the key for adults. When you look at any of the financial-technology platforms that support adults who have trouble saving, the platforms work on a similar message: "What do you want in life? Let's save toward that." That message is going to inspire you. It's going to encourage you. It's going to be meaningful to you, as opposed to saying: "I'm saving just because." We all need all of those markers in order to keep going, because saving isn't something that's naturally easy for everyone.
But the things that inspire adults aren't necessarily the same attributes that excite kids to save. For instance, a child may get excited because she has $75 in her bank account toward the $150 Xbox she wants. That means she's halfway there. That's exciting for her.
It truly doesn't matter what the goal is. Just by virtue of the fact that they have a goal and a savings account and are eschewing smaller things to save for something that really matters to them, that's what sets them up for future healthy financial habits—and independence. Goals are important because they give us something to really shoot toward. They're important because they give us the ability to declare success at some point.
---
Q
Why is a savings program particularly effective?
A
A study put out by Washington University in St. Louis shows that kids who have savings accounts in their names—no matter how much is in those savings accounts—are six times more likely to go to college than those who don't. There's also a complementary study that says children with savings accounts under their names are four times more likely to own stocks by the time they are young adults than children who don't.
---
Q
What impact does financial literacy have on a child's future?
A
The data says that kids' financial habits are set by age seven. That's incredibly early. I have a two-year-old, and any time we are at a cash register somewhere, he asks me for money or a card to pay for whatever it is we're buying. That basic concept of "I can't just go into a store and pick up what I want—I actually have to pay for it" is one of the very first things that kids should learn. They should understand that things don't just come for free.
We know our children need to learn English in order to be successful in this country, but many don't know that financial language is equally important. There are terms like IRA, 401(k), and 529 that are based on tax code and are never explained to kids. These are basic terms that everyone needs to know. All of our children will someday make basic financial decisions in their lives, and if we don't teach them financial literacy, we're handicapping them and hurting their ability to be successful in the future.
Ninety percent of wealthy families lose their wealth by the third generation, according to research by the Williams Group Wealth Consultancy. Seventy-eight percent of parents are not comfortable that their kids can handle an inheritance. No matter where someone is on the socioeconomic spectrum, financial literacy is key to financial independence. That's something we all want for our kids.
---
Q
What sets Goalsetter apart from other savings programs?
A
The first thing that makes us different is that we are fun, kid-first, and family friendly. When family members and friends give gifts on Goalsetter, they give GoalCards as opposed to gift cards. Gift cards say to a kid: "I can't wait to see what you'll buy next." GoalCards say to a kid: "I can't wait to see what you'll do next." They're also fun to receive. A GoalCard is digital and has the child's name on the front. It flips around and opens up. Confetti flies everywhere. The gifter can also upload a photo, a GIF, or a video along with the card. It could be a GIF of dancing dogs or a video message from grandma.
The second thing that makes us different is that our platform is designed for every way a kid can receive money. Parents can set up autosave, for one. For bigger goals, whether it's college tuition or an expensive summer camp, parents can contribute money by setting up autosave. We think about the ways a child receives money and allow them to start saving through all of those different ways.
We also allow parents to set up an allowance feature for their kids. We have three different allowance rules—set it and forget it, you're on payroll, and entrepreneur in the making—that each fit different families and personalities.
---
Q
What are some goals you've seen Goalsetter kids save for?
A
Kids save for everything across the board. They're saving for things you would expect them to save for, like a bike, a new iPhone, an Xbox, or a camera. Another user saved for a Komodo dragon. We also had two brothers last week who held a birthday party, saving toward starting a business. They made $450. That's pretty good for six- and nine-year-old entrepreneurs.
---
Q
What's some other advice for parents who want to start teaching their children financial literacy?
A
Parents can give kids incentives for saving. There are various ways. One way would be for every dollar a child saves, the parent will match it. Another way is to teach kids to wait. (This is a useful tool for adults, too.) If you see the pair of shoes you want, just wait on it. If you decide later that you still want them, then and only then do you buy the shoes. Therefore, having kids wait and think about their purchases is another great way to teach kids to save.
A third thing to do is to make it fun. Games are always a lot of fun. You can challenge your child by saying, "Who can save the most this week? Who can save the most out of what they receive this week? Whoever saves the most gets a bonus at the end of the week." Creating a savings culture in your household, where savings is rewarded and valued, is really fantastic. It solidifies a healthy financial future from an early age.
---
Q
Are there any stories of how Goalsetter has impacted someone's life that stand out to you?
A
A grandparent sent us an email saying, "You have saved Christmas for our family." She has grown children who each fall into different socioeconomic categories, and they want to celebrate Christmas differently. The grandparent said that her holidays are always a little uncomfortable, because she isn't always clear on how to support one family versus another family who doesn't need anything at all. With Goalsetter, she could give contributions to one family to help them take a trip that they otherwise would not be able to take. And for the other family, whose goal is to help other people, she gave gifts on Goalsetter for them to share. That was really meaningful and really impactful.
---
Tanya Van Court is the founder and CEO of Goalsetter, a goals-based savings and gifting platform for children. Van Court has become a leader in teaching financial literacy to children. She previously led digital products at Nickelodeon's preschool and parenting websites and launched digital textbooks to promote multimobile learning at Discovery Education.