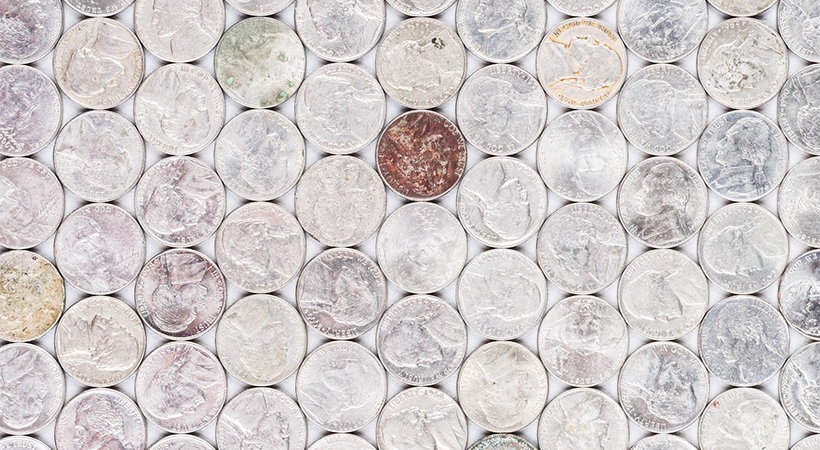 How to Negotiate
Bring up salary negotiation and even the toughest woman will probably get a little bashful and a little shy—asking for what we need and deserve, particularly when it comes to money, seems almost contrary to how we've been raised. But here's the thing: Not only is there a resounding pay gap between men and women—particularly when the woman in question is a mother—but we aren't doing ourselves any favors by not fighting to close the gap. Career coach Tara Mohr, and negotiation expert Carrie Gallant, have a few ideas about where the discomfort comes from, how we can all build courage to ask for what we need, and why it's important we all learn to love the process. (For more from Tara on goop, see Why Women Criticize Each Other, How Women Undermine Themselves with Words, and Why Women Struggle With Self-Promotion.)
A Q&A with Tara Mohr & Carrie Gallant
Q
Why is negotiating so difficult—particularly for women?
A
Carrie: There are a number of challenges women face. We often lack negotiation skills and training. On top of that, there are our internalized messages about how a woman should behave. As girls, we've been taught not to ask for things we want, not to be "too greedy"—to play nice and be a "good girl."
Another challenge for women is how to negotiate as a woman. Many negotiation models use language that leans heavily on so-called masculine traits, like competition, "winning the deal," treating negotiation as a game. This adversarial language turns many women off.
Q
Are there ways to "psych yourself up" for these difficult negotiation conversations?
A
Tara: First, notice that whole paradigm of "pysch yourself up," like this is a competitive sports match. Try on a new narrative, that what you need isn't bravado, but preparation, willingness to be uncomfortable, and curiosity about the other party's needs. And remember, you can feel fear and self-doubt and do a great job with the negotiation.
Carrie: Prepare. Take time to think through and write down clearly what you want from the other party, where you are willing to be flexible, and where you are not. (Download our journaling worksheet that walks you through preparing for a negotiation here.)
Then, rehearse the conversation ahead of time. Grab a partner, a mentor, even a mirror. Practice the key phrases you want to deliver and the questions you want to ask. But don't wait until it's perfectly comfortable! Accept that you might go through 5-10 minutes of discomfort. It could be worth $5,000—and maybe $500,000 over your career.
Q
How can you create leverage when you might not have any?
A
Carrie: It's all too easy to believe you have no leverage, that the other party "holds all the cards"—especially early in your career. Leverage is essentially what you bring that is valuable to someone else, plus your ability to help them see that value. In your preparation time, get clear on the value you bring. Consider what the other party wants (and values) that you have.
Tara: If you can't see your sources of leverage, enlist a friend to help you brainstorm about this before the negotiation. Your value might be in your skillset, the personal qualities and strengths that you bring to the job, your network, or your existing familiarity with the work.
Q
How do you determine what's fair and market rate?
A
Carrie: Sometimes, it's not possible, but a little web research or chats with colleagues in your field can go a long way. There are ample web resources on compensation available. Women need to be sure they are seeking data comparable with male colleagues, not only female.
Q
When you're just starting out in your career—and you have no leverage—do you accept the first offer?
A
Carrie: There are lots of reasons not to accept the first offer, especially when you are starting your career. One is that you want to get into the habit of negotiating. Many women who grabbed five seconds of courage to ask for more have told me the most priceless benefit is they then know they can do it again.
Asking for more also communicates some important things to your employer. It demonstrates your willingness to stand up for yourself and signals that you're likely willing to stand up for your employer, too.
Plus, it's okay if they say no! You can still accept the offer! Chances are very good there is a second offer behind the first—but you won't know about it if you don't ask.
Even with a small increase in salary, the effect can be astronomical. It's like compound interest, as your future salary increases are most likely percentage based. Asking for more when you are starting out can net you $500,000 to over $1,000,000 over the course of your career. Isn't that worth a few minutes of discomfort to ask about that second offer?
Q
Do you ever accept the first offer?
A
Carrie: If you're tempted to accept a first offer ask yourself: "Is this offer PERFECT?" Does it meet every one of your carefully prepared list of needs or wants? If you're not sure on the spot, ask for the offer in writing and agree on a time frame to consider it.
Or, consider making the first offer. When you are clear about what you want and don't want, this is a powerful stance. Plus, the first offer generally anchors the negotiation, so why not set that anchor where you want it to be?
Q
How do you fight for what you're worth without soiling the relationship or leaving a bad taste?
A
Tara: Notice how you are relating to your own requests. If a woman feels like she's "fighting" with the person she's negotiating with, or like the person needs to validate her worth, she's more likely to harm the relationship, because of the way she approaches the conversation.
But imagine something different. Imagine a woman who is comfortable with what she would like to earn, to support herself and her loved ones. Imagine that she is completely committed to finding the right fit for herself, but also non-judgmental towards any employer who can't meet her request, understanding that it simply means they aren't a fit right now. She's going to be able to make her requests in a much more powerful and more respectful way.
Q
Should you inflate what you're currently making in order to ask for more (i.e., does everyone always deflate your ask by a certain percentage)?
A
Carrie: No. Inflating your current salary by quoting a figure higher than what it is risks your reputation, and possibly even your job (it could qualify as fraud). What does it say to them about where else you might be willing to stretch the truth? Starting any relationship based on an untruth is not a good foundation.
If your current salary is much lower than the job you are being offered or than the salary you are seeking, be prepared to address that with a rationale that includes benefits to them. For example, if your current salary is low because you didn't negotiate, be frank about that. "You know, I did myself, and ultimately my employer a disservice when I didn't negotiate my salary last time. I know that now. I'm very interested in working with your company, and with you to agree on a compensation package that values all that I bring to the job and what the job requires."
In many negotiations, it is common to ask for a better outcome than where you realistically hope to end up. That works on both sides. An employer's first offer is most likely at the lower end of the range of salary they are willing to pay, and they expect to arrive at a higher number.
Q
What about negotiating for things that aren't theoretically money-based—like extra vacation days or equity. Do the same rules apply?
A
Carrie: Generally speaking, the same approach applies. Negotiate everything as part of a compensation package: salary, benefits, bonuses etc. Consider the whole picture in your preparation.
The intangibles can help fill in the gaps when your ideal employer can't meet your ideal salary, but think carefully about conceding on salary in exchange for intangibles. Salary often signifies where you are in your career, and positions you for other opportunities.
Something I often hear from women is that they are happy to accept a reduced salary in exchange for being able to work from home. This is misguided, and devalues your work. If you are working from home, you are not contributing less value. This is not a favor to you, but a working arrangement, one that many employers know full well is a cost-benefit to them (i.e. office space, furniture etc.).
Q
Switching to personal situations, how should you negotiate with your spouse, particularly when it comes to household duties and caring for your child (I.e., who gets to go to the gym on a Sunday morning)? Is it a different situation entirely when there are heightened emotions involved?
A
Tara: Such a great question! Unfortunately, couples often get stuck in that adversarial paradigm, arguing, each trying to be right. Even if you win the argument, you lose, because the whole experience feels bad. With your gym example, this would look like the couple arguing about who spent more time with the kids that week, debating what's "fair," etc.
Whenever either party in the couple couple feels like they've gotten into a win-lose conversation, press the pause button. You can simply say, "You know, I feel like we are arguing now, rather than listening and trying to work toward a true win-win. Let's reset." You may have the luxury of taking a break from the conversation or you may need to just reset tone and intention and pick up again. It's very powerful to decide as a couple that you will not keep going through an adversarial dialogue, that your intention is always to work towards the win-win. This is the same theme we've been talking about. A negotiation does not need to be a competition. It can be a time for each party to share their needs and wants, and to figure out what kind of plan works for everyone.
The way couples get stuck is by talking about strategies instead of underlying needs. Say it's Sunday morning and you are dying to get to yoga, and your partner wants to sleep in. There is no one to stay with the kids. You can have the argument over your yoga vs. his or her sleep, but that's going to end with one of you not getting your needs met.
Instead, you can communicate about the needs driving those desires for yoga and sleeping in. Perhaps your underlying need is to center yourself before the week, and yoga is one strategy to do that. Perhaps your partner's need is to make up for a bad night of sleep, and sleeping in right now is a strategy to do that.
Knowing the underlying needs, the two of you can start to brainstorm different ways to get both people's needs met. That's the goal—both people's needs met. Maybe you go to yoga, and your partner gets up but you agree you'll make time for him or her to take a nap later. Or you realize you can meet your need to center yourself for the week by taking a run that evening, when he or she can take the kids for pizza. We don't want to be arguing about the strategies we've thought up to get our needs met. We want to to clarify and communicate about the underlying needs, and then collaboratively work out a plan for everyone's underlying needs to get met.
Q
You both believe that women can benefit from changing how we think about negotiation. How so?
A
Tara: Often women see negotiation as a win-lose competition in which they have to be tough or deceptive. Seeing it that way often causes us to avoid it or feel we aren't good at it.
A negotiation is really any conversation in which you and another party have differing perspectives or needs, and you want to come to a joint agreement. Doing it well depends not on being deceptive or tough, but on strong relationship and communication skills. When women see negotiation that way, they tend to feel much more comfortable with it.
For example, in her initial way of thinking, a woman might view her upcoming salary negotiation as a scary thing in which she is supposed to ask for more money but feels she's likely to be turned down because budgets are tight. In the new way of thinking, the negotiation is an opportunity for her to first get clear with herself about her desires for the job going forward, salary and otherwise. It's a time for her to communicate about them and learn about the needs and priorities of her boss. It's a time for them to work together to come up with an overall package, the exchange of value, that works for both parties.
Carrie: I'll add to that a few other powerful ways of reframing negotiation that can really help. One is to start thinking about negotiation as something you do every day—not just occasionally. A second is to think about negotiation skills as good conversation skills. And the third is realizing that being a good negotiator isn't an innate quality, it's a learnable skill.
Q
What happens when women change how they see negotiation?
A
Tara: There's a fascinating study that proved how important beliefs about negotiation really are. Women and men were paired in a mock negotiation. Some pairs were told that good negotiators were good listeners, had a lot of insight into others' feelings, and could articulate their thoughts well. These are all traits that, the research has shown, people associate with women more than men.
In the pairs that got that message, women outperformed the men in the negotiation. In the control group, men outperformed the women! In other words, do nothing else except tell women that their communication skills and emotional intelligence are what's needed to be a great negotiator, and suddenly, they set higher goals in their negotiations and perform much better.
Carrie: Another study also showed the power of language around this topic. Women can be blocked by the very word "negotiation." When "negotiation" is reframed as "asking" for the same task, women negotiated much more successfully. Priming yourself right before a negotiation is also effective; recalling a time when you achieved your goals, for example.
Q
Did you always feel so positively toward negotiation? How did you end up teaching women about this?
A
Carrie: I was fortunate to start my legal career as a mediator for the Ontario Pay Equity Commission. My interest in negotiation began there, because a key part of mediation is facilitating negotiations. This led to my teaching negotiation, mediation, and conflict resolution skills.
I learned after I was hired that I could have negotiated my salary with the recruiter, but didn't. The real kicker? Neither of the other two women I was hired with negotiated their salaries, but the one man? He did. And he got more, a lot more. That taught me a whole lot about negotiation, and about gender and negotiation.
There were three lessons I took from that experience. One, disparities in pay can happen anywhere (recall, this was the Pay Equity Commission!). Two, look closely for where you might have leverage. We three women negotiated with our manager to close the gap between us and our male colleague, retroactive to our start date. Three, preparation is key. The next time, I did my homework, and I did get more.
When Linda Babcock and Sarah Laschever's book Women Don't Ask came out in 2004, I saw my own experience reflected in their ground-breaking research. I knew it was time to help shine the light on what women can do in their own lives to be paid equitably.
Tara: I also started out afraid to negotiate. At 22, I figured out how little I could live on and suggested that for my salary—not an approach I would recommend!
A few years later, I learned I was part of a statistic, one more woman not negotiating. I was lucky to get some good negotiation training and over time I became someone who actually enjoys it.
When I started developing my courses for women's professional and personal growth, I knew negotiation training had to be a part of them. We can't really play big in our careers or our lives if we avoid those difficult negotiation conversations. I brought Carrie on board as a guest teacher in my Playing Big course, because of her deep expertise in this topic.
Now I love teaching about negotiation because, especially for women, it's much deeper than just a professional skill. The empowerment that comes from learning how to clarify our needs, speak up for them, and get them met in the world—it's incredible.
Q
Are women perceived differently than men when they negotiate (I.e., is it not as generally well-received)?
A
Carrie: Unfortunately, often, yes. As the recent #BanBossy campaign highlights, in any situation when a woman asserts herself, she risks being labeled as "bossy," "pushy" or "greedy," whereas a man is more likely seen as "competent" or a "leader."
Women are often in a dual negotiation: negotiating for the thing itself and simultaneously negotiating gender role expectations or social approval.
Until as a culture we overcome these limiting labels, women can do some things to try to navigate around them, for example, presenting your offer in a collaborative or communal way, like Sheryl Sandberg's "I-We" strategy: "Of course you realize that you are hiring me to run your deal teams, so you want me to be a good negotiator."
Q
It seems like many women feel more comfortable negotiating for others than for themselves. Is that the case?
A
Carrie: Yes. There is now ample research that women who are equipped with the tools, skills training, and process knowledge, negotiate outcomes as good as men in representational negotiation (meaning when they are advocating for another party). However, this seems to fall apart when women negotiate on their own behalf, such as for a new job or a raise, and even in a marital breakup. So, be sure to consider the bigger "why" for which you are negotiating, or the people who will benefit from your success.
One woman I worked with was an Executive Director of an organization that advanced women in the workplace. Ironically, she was not advancing her own compensation because of her inner critic and a desire to not appear greedy by making more than her staff. Through our work together she was able to connect with a greater why. She could see that her not asking for more affected not just herself and her leadership of her all-female staff team, but also her family's financial well-being, as well as her modeling of a woman's behavior to her son. From there, she was able to move forward powerfully into negotiating her true worth.
Carrie Gallant is a coach, former lawyer, and expert in women's leadership and negotiation. You can access her free Gallant Negotiation Blueprint and more tips on negotiation here.
Tara Mohr is an expert on women's leadership and wellbeing, and the author of Playing Big: Find Your Voice, Your Mission, Your Message. Get her 10 Rules for Brilliant Women Workbook here.
Want to set yourself up for success in your next negotiation conversation? Use Tara & Carrie's 9-question negotiation preparation worksheet, which you can download here.