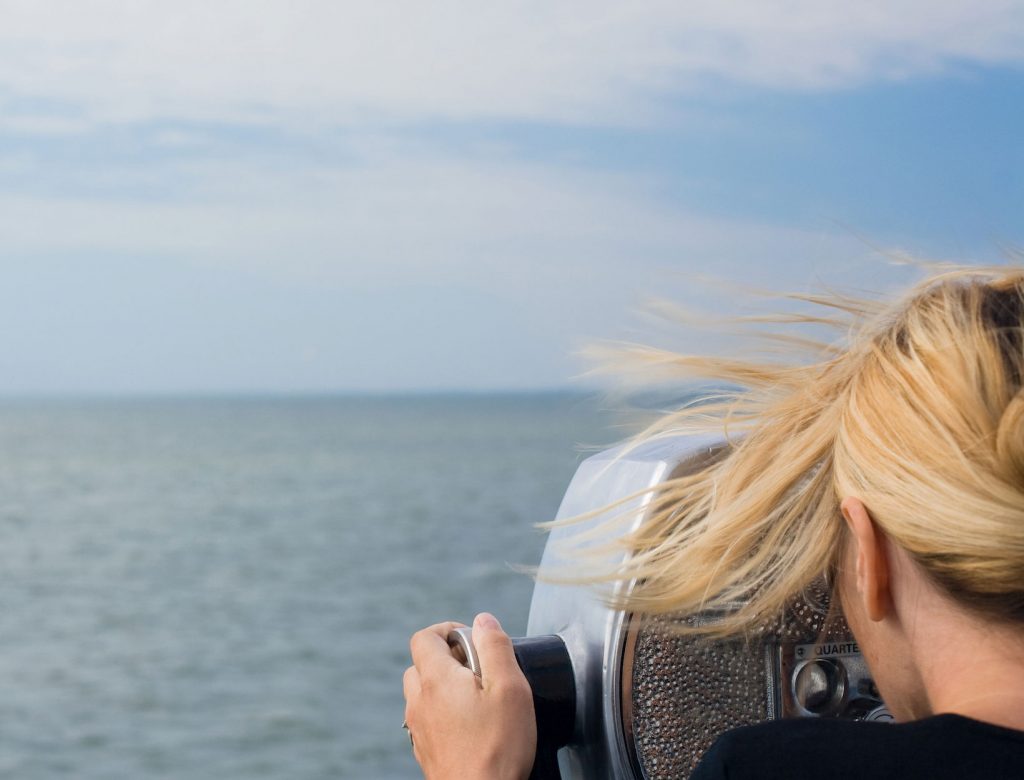 Photo Courtesy of Gallery Stock
How to Navigate the Job Search
"There's not enough education on how to job search," says Lauren McGoodwin, the founder and CEO of Career Contessa, a site that offers women support and advice to build their careers. "People often think that because there are online job sites, you should just upload your résumé and wait. And that's such a recipe for disaster."
McGoodwin calls that a "victim approach," and it won't lead to the job you want. "When you apply online only and call it a day, you might as well not apply at all. That's because there are thousands of online applications for each role and maybe just one recruiter reviewing them."
What does work, she says, is being decisive: knowing exactly what you can and want to bring to a company and reaching out with that information directly. That acuity benefits employers: In a 2017 Glassdoor survey, 88 percent of hirers said an informed candidate, one who is knowledgeable about the company and homes in on their desired role, makes the hiring process easier. "We once lived in a day and age when being a Jack-of-all-trades was beneficial, but for recruiters, it's no longer helpful," McGoodwin says. "When you know what you want and you can pitch them, you're making their life easier."
We asked McGoodwin for her tips on how to best navigate the job market, whether you're looking to make a career pivot or a job change or are jumping back into the work world after a hiatus. "Rather than hope and pray that someone get back to you, there is a right way to do it," she says.
Q&A with Lauren McGoodwin
Q
What are some one-size-fits-all tips to follow when looking for a job?
A
I always recommend tailoring your résumé and additional materials (i.e., cover letter) to the specific company. What skills, experience, and education do you have that directly relate to this company? Know why you want to work at that company and in that role. Being decisive can help you be more successful in your job search, along with getting in touch directly with the hiring contact or the ideal point person at that company. Depending on their bandwidth, they might never review the résumés submitted online, or they might find a few great candidates that applied right away and then stop reviewing. Use tools like LinkedIn and company websites to find the right contact.
---
Q
How much effort should you put toward online searching versus in-person networking?
A
I say 60 percent networking, 20 percent online searching, and 20 percent filling in any skills gaps. Networking and referrals to companies are definitely the best way to get your foot in the door, but you'll want to be very clear on why you're targeting that job and company via online job search research before you spend a lot of time networking. There are going to be times when you want to pivot in your career and that's great, but it's essential to back up your talk with action. Fill skills gaps with online learning or create a website example to show off an example of what you can bring to the company. Evidence gives conviction to why you want to pivot your career and have this company take a chance on you.
---
Q
What's the secret to making yourself an ideal fit for a company?
A
Research! Companies share so much information about themselves online via their websites, career pages, LinkedIn, Glassdoor, Career Contessa, and more. You can include the word-for-word language they use in their job description or company profile to relate your skills and experience. For example, if the company repeats that they are a "scrappy start-up," you can mention in your résumé and cover letter times when you've had to be scrappy to produce results. Create commonalities between you and them with detailed language. Finding common ground is important because research shows that hiring managers like to hire people who are "like them" or remind them of themselves earlier on in their career. Research shows that people see these commonalities as a way to know whether the person will be a fit or not.
---
Q
What are common mistakes people make in the job search? And what are the workarounds?
A
The most common mistake I see is people focusing on the job instead of the company. I always recommend researching and targeting companies that align with your professional and personal values first and then working backward to find the department or role that's right for you. Focusing on the company is important because you're ultimately hoping to build a career that can grow and develop as your life changes—it's long-term thinking. Going after a job is more short-term because if you don't like the leadership, values, benefits, etc. of the overall company, no job, no matter how great it is, will retain you long-term.
---
Q
What's your advice if you have great interest in a company that isn't hiring?
A
Start networking via informational-interview requests with people in the department that interests you the most. Find out why they love working there, what the day-to-day is like, etc., and then be sure to stay in touch. Staying in touch is the most important step because you're looking to build a genuine relationship that then allows you to ask for a favor—like a referral for a job!
---
Q
What about for someone who's been out of the working world and is looking to get back in?
A
Identify the company and role you're interested in. Fill any skills gaps with real-life experience even if that's through volunteering or projects you created via online learning. You can show off this skill acquisition with an online portfolio, too. Also, make sure your LinkedIn profile and résumé are in tip-top shape to help you stand out in the application process. After those things are done, start networking with people at your dream companies. This approach is unique because people usually skip steps one to three, go straight to sending out a dated résumé all over the place, and hope that someone will reply. The job market is competitive, and you have to do more to stand out.
---
Q
What should you do if you don't get any response?
A
I follow a one-two-three-week schedule:
Send your first follow-up email one week after you sent the initial note.
Follow up on that email two weeks later.
If three weeks pass after your last email, send a quick conclusion note and then be done.
---
Q
How and when is a job site beneficial?
A
Almost always. Job sites provide information about the company that you might not find on the company's site. For example, InHerSight offers anonymous reviews of what it's like to be a woman working at companies. Job sites should always be included in your research-collection phase, and you can even apply to your desired role via them—just be sure to also send your résumé to a real person as well.
---
Q
Any tips for navigating a job site?
A
Start with more curated websites like Career Contessa for women, Built In for start-ups, Dice for technology jobs, etc., and then work your way up to the bigger sites, such as LinkedIn, Glassdoor, and Indeed. The big sites can be a bit overwhelming, so by starting a bit more curated you can narrow down your search faster. As for your résumé, use keywords that are listed in the job description and company website to help your résumé get picked up by online applicant-tracking systems.
---
Q
Do job listings always reflect a real open position?
A
Sometimes. But sometimes the company is just fishing to see who applies. And sometimes the role really is open but the recruiter is focused on filling someone else first, so it's a lower priority. This is why it's great to send your résumé to a real person who's working in that department or the recruiter for that department.
---
Q
How are women's obstacles in the job search different than men's?
A
Women experience more unconscious bias in the hiring process than men. Bias could be related to women being parents, our skill sets, our leadership style, etc. On average, women are paid 20 percent less than men, so we also need to negotiate more during the hiring process. And because there are fewer women in leadership positions, there are fewer women making hiring decisions around company leadership, so we can be negatively impacted on that, too.
---
Lauren McGoodwin founded Career Contessa in 2013 after experiencing a gap in career development resources for women. McGoodwin was formerly a university recruiter for Hulu focused on hiring, employer branding, and program management. She has a bachelor's in education from the University of Oregon and a master's in communication management from the University of Southern California, where she wrote her thesis on millennials and career resources. In 2018, McGoodwin and the Career Contessa team launched The Salary Project, a free, anonymous salary database that helps women know if they are being paid fairly.