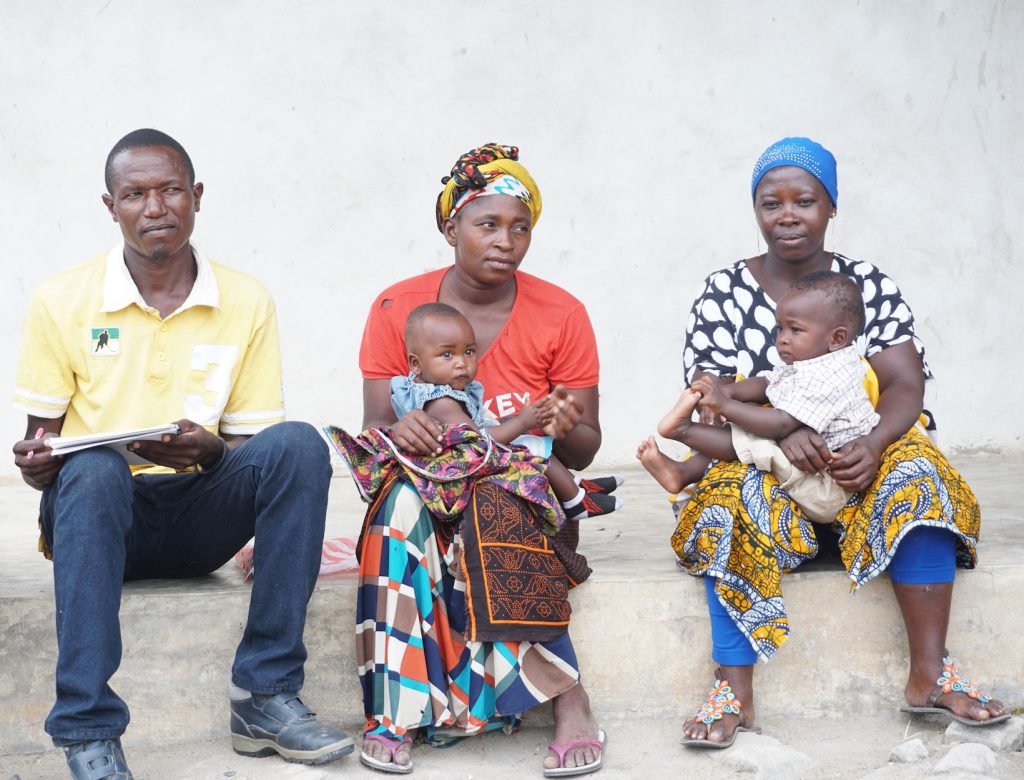 Photo courtesy of Beyond Capital
How to Invest Well and Do Good at the Same Time
The goal of investing has always been: put money in and hope that more of it comes back. And that will always be the case, right? Well, not so fast. People want to see their investments create positive change, says Eva Yazhari—and this "has driven a paradigm shift in the investment world."
Yazhari, who's worked in the financial industry for more than a decade, has seen this shift over the last five years. She's witnessed stakeholders, wealth advisors, intermediaries, foundations, and individuals embrace the notion that money can perform financially and also make a social, environmental, or ethical impact in the world. It's what drove Yazhari and her husband, Hooman, to found the impact investing fund Beyond Capital, which invests in for-profit companies in East Africa and India that are working to improve access to health care and alleviate poverty.
This uptick in impact investing (also known as values-based investing, ethical investing, and green investing) has created a broader awareness of money and its potential. It's given more credence to aligning our money with our values, a mind-set Yazhari calls being "wealth conscious."
"Abundance and lack are typically two sides of the wealth consciousness spectrum," she says. "We can choose to appreciate what we have in our lives, to be intentional and purposeful with how we spend our time, earn a living, and impact the world. On the other end of the spectrum, we experience lack if our only goal is to make money without regard for purpose. In that case, no amount will ever be enough."
That is: The former can bring greater meaning beyond ourselves.
(Editor's note: To learn more about impact investing, read our first interview with Yazhari.)
A Q&A with Eva Yazhari
Q
First off, can you break down what it means to invest in a way that reflects your values?
A
Money has been a taboo subject for centuries, particularly among women, and we are living in a special time when purpose and meaning are shining through to every area of life—both in the day-to-day choices and the momentous decisions we all make as human beings sharing this planet. Now a greater awareness of what our money is invested in exists. Impact investing is simply a reframing of how our money can be utilized, to express our desires and intentions for a better society.
And it isn't a new thing. In fact, one in every four dollars under professional management is already invested in socially responsible strategies. But today, you have more options of values-based investment choices than ever before. Assets held in funds that have been screened for environmental, social, and governance factors have risen 142 percent since 2012.
I see no reason why money shouldn't be married with meaning, and I view impact investing as the center of a high-performance lifestyle or what I call a "CEO mind-set" for anyone running a household, family, office, or company. My personal portfolio is 100 percent invested in impact-focused, or mission-driven, companies, because I realized you don't have to be a tech billionaire to be an impact investor. You can make money and do good.
---
Q
How do you become an impact investor?
A
I subscribe to the following tenets when considering how my principles guide my investments:
Define your values. What are you passionate about?
Recognize the value—both the tangible and intangible—of truly living your life by leading with your values. What does this bring you and others?
Practice being wealth conscious. Set your idea about wealth to one of abundance. By this I mean being aware of all that you already have in order to reframe your relationship with your financial health.
Review your investment options often to ensure your money is being invested in line with your values.
Appreciate the fact that your money can create social and financial return.
At Beyond Capital, when selecting entrepreneurs to partner with, our team adheres to our guiding principle: to foster, support, and help sustain companies that are looking to solve pressing global issues, such as access to quality health care, clean energy, safe sanitation, and greater financial inclusion in underserved communities. By working with social enterprises that are finding innovative solutions to those types of problems in India and East Africa where the need is the greatest, we ensure that our values are completely aligned with where we are investing our money.
Others may be interested in investing to improve the effects of climate change on women. According to environmentalist and author Katharine Wilkinson, women are disproportionately affected by climate change. When communities suffer from natural disasters, the most vulnerable—often women—are the ones who suffer most.
Narrowing down one's focus is often the most challenging part of becoming an impact investor. Defining impact is a personal exercise that often draws from our backgrounds, surroundings, and other influences on our lives. At Beyond Capital, we look to the United Nations Sustainable Development Goals to help us select our investment criteria. These ambitious goals set out to alleviate or eradicate seventeen global issues, such as poverty, hunger, health, education, and gender equality, by 2030. All of the social enterprises we partner with address one or more of these goals in the communities where they are located and operate.
---
Q
What is the emotional value of impact investing? And does this differ from that of traditional investing?
A
It might seem strange to think of investing as having an emotional value. But many scholars have noted that for a long time, the mind-set around investing has differed between men and women: the narrative around investing was distinctly masculine. In other words, outperforming the market was the principal sign of success. Increasingly, this paradigm is shifting toward other factors to evaluate a successful investment strategy. Women and men alike should feel empowered to ask more from investing and put their money to work to make a real difference in the world.
Investing in social good and positive change is knowing that the benefit is immense to your well-being. Investing in doing good makes you feel good, because giving is such a great high-energy producer. And when you produce that good feeling, everything else you touch turns to gold, as well. Thus, though alignment with your values may not be the obvious goal that comes to mind when you are investing, there are numerous ways for investors to align their portfolios with their beliefs and passions, producing truly impactful benefits.
Because you are able to factor in the social returns of your investments alongside the financial, impact investing taps into the human desire to belong to a larger community and the tangible power of giving back.
---
Q
An impact investor really gains double bottom-line returns: financial returns and positive social- and world-impact returns. But can an impact investor earn the same financial returns as a traditional investor, or is there a monetary sacrifice?
A
Sacrificing financial returns is one of the common misconceptions about impact investing. Studies have shown just the opposite: More than 90 percent of impact investors report returns that meet or exceed their expectations.
We have tremendous evidence that there does not need to be a trade-off between financial and social returns and that impact investments are accessible to all investors. In addition to numerous companies producing double bottom-line returns for decades, such as Patagonia and Seventh Generation, several exchange-traded funds (ETFs) integrate financial and social performance, such as the iShares MSCI KLD 400 Social ETF, the Guggenheim S&P Global Water Index ETF, and the Aspiration Redwood Fund. By conducting your own research or working with an advisor who is well versed in impact-investing opportunities, you can find funds that align with your personal causes.
Looking into the future, there will be an opportunity to invest in a new category of companies called B Corporations, for-profit companies that meet rigorous standards of social and environmental performance, accountability, and transparency. These companies are largely privately held and accessible through investments into funds but over time may be listed on an exchange and made more widely available for all investors. We are all likely using B Corporation products on a daily basis. Corporate social responsibility reporting has grown exponentially over the last two decades, surging from 35 percent of the global Fortune 250 companies in 1999 to more than 92 percent in 2015, demonstrating the public's demand for this type of information regarding the companies they choose to engage with.
---
Q
How does impact investing reshape our perception of money and business?
A
Money can be a taboo subject. Not having enough can be seen as shameful. And too much, ostentatious. Women are typically left out of the conversation around money. However, studies show that women control 51 percent of the wealth in the U.S. and are expected to control $22 trillion by 2022. Impact investing provides unity around money and abundant thinking. While it can take some retraining of old thoughts or habits, realizing that money, investing, and consumer choices can have an impact on the world gives power to the investor herself. So few women tap into the ability to empower their money with more than a financial return. For many, knowing there is more to investing gives a tremendous power to take action, set measurable goals, and exceed their financial expectations.
We are living in a time when purpose is regularly being integrated into mainstream businesses. This includes companies with an embedded social mission that treat stakeholders well and establish a model for leadership that serves a higher purpose. To that end, more than 70 percent of investors believe that corporations with leading sustainability practices are better long-term investments.
There are countless examples of parity among social and financial returns. For example, the Organisation for Economic Co-operation and Development recently estimated that economic gender inequality costs women in developing nations $9 trillion per year, a sum that would not only give new spending power to women and benefit their families and communities but also provide a massive boost to the global economy as a whole. The trend is continuing. A recent survey at a private bank showed that 90 percent of women surveyed indicated that they want to invest at least a portion of their wealth in a manner that aligns with their values.
---
Q
And in today's world, there's a need for impact investing.
A
Although we have made important strides toward reducing poverty, billions of people are part of communities that are vulnerable to multidimensional poverty. The United Nations estimates that 12 percent of the world's population suffers from chronic hunger and nearly 80 percent lacks adequate social protection and access to essential services. And climate change will likely only exacerbate these challenges.
In this context, impact investing has the powerful ability to lift millions out of poverty, using market-based solutions. Firms with 50 to 200 employees create jobs at twice the pace of both large corporations and small businesses in Africa, according to recent McKinsey research. The World Bank estimates that small businesses are responsible for 77 percent of all jobs in Africa and as much as half the GDP in some countries. Beyond backing social enterprises, impact investing can provide access to goods and services that can improve the quality of life for people under the poverty line.
---
Q
What are some investments you're making at Beyond Capital that you've seen impact people's quality of life?
A
Goal 5 of the United Nations Sustainable Development Goals pertains to Gender Equality. Our investment in Frontier Markets is tackling gender inequity head-on in the last mile of India by employing women as sales agents for solar lanterns, flashlights, and other clean energy products to improve the access to, reliability of, and safety of the energy that rural households use on a daily basis.
Dangerous cooking and lighting practices lead to 2 million deaths annually around the world, more than half of them children under the age of five. By providing clean energy products to villagers living in rural India, Frontier Markets, led by CEO Ajaita Shah, has made life safer for these communities (including approximately 1.5 million women), and the company has also created new economic opportunities. The enterprise's distribution model is based on partnerships with local entrepreneurs, many of them women, to sell the products, fix technical issues, and educate consumers. More than 1,000 women in Rajasthan are now earning a 200 percent increased income, with a projected 11,000 more new female entrepreneurs expected to be added to the network by 2020.
---
Q
What do you see as the future of impact investing? And what needs to happen in order for sustainable change to take place in the financial market?
A
Opinions on what needs to happen in order for sustainable change to take place range widely from total financial system change to working with the existing capitalism framework. In my opinion, taking the view that investing is not a zero-sum game is the first step in solidifying a place for impact investing into the long term. Impact investing is already making great strides in the mainstream. In just one year, the amount of money invested in the impact investing sector doubled, jumping from $114 billion in mid-2017 to $228 billion in asset management in 2018.
These numbers will continue to surge as women and other investors see the viability of impact investing and feel good about where their money is invested and spread the word in their communities and beyond. In today's world, change can accelerate fast, and with increased awareness and better, more transparent reporting, even more investors will choose investments that have social impact over more traditional options.
I look forward to the near future, when I believe impact investing will refer to all investing—that is to say that all investment options meet more demanding socially responsible criteria.
---
Q
What is Beyond Capital's aim for the year ahead?
A
As we enter our tenth anniversary year, Beyond Capital is becoming the trusted resource for investors learning to align their money and values in ways that generate financial return along with positive social and environmental change. We empower entrepreneurs who make the world a better place through impact investing, with sustainability in mind and positive change as the ultimate outcome. And we offer an amazing Ambassador Program that provides the unique opportunity to put oneself at the center of the impact investment movement. We've signed on thirty ambassadors, and we're now going out to companies and pitching it as an employee-benefit program.
---
Eva Yazhari is the CEO of Beyond Capital, a nonprofit impact investment organization that believes investing is a mind-set that can inspire good and improve the lives of impoverished communities. Throughout her fifteen-year career, Yazhari has worked in the impact investment, finance, and asset management industries. She's an angel investor and a proponent of the 100 percent Impact Portfolio approach. She lives in Dallas with her family.